As POPSUGAR editors, we independently select and write about stuff we love and think you'll like too. If you buy a product we have recommended, we may receive affiliate commission, which in turn supports our work.
When I look at my bed sheets, I see an annoying, impending trip to the laundromat. But when Kevin Gatlin looks at them, he sees an opportunity to keep hospitalized children entertained and having fun between appointments. A North Carolina dad and entrepreneur, Kevin is the creative genius behind Playtime Edventures, a company that sells colorful bed sheet sets and slumber bags featuring interactive games, activities, and lessons for kids.
Kevin was initially inspired to design the so-called Playtime Bed Sheets after visiting a friend's sick son in the hospital and realizing there wasn't much stimulation to keep such bedridden little ones occupied. "It's an unfortunate situation that a child is in. It's great for the child life coordinator and the nurses and doctors," the Playtime Edventures founder told NewsWest9 of the fun bed sheets. "It gives them a tool that they can use before they just poke the kid."
As it turns out, the board-game-inspired bed sheets and sleeping bags have also become quite a hit among kiddos fortunately not stuck in hospitals, providing endless entertainment that doesn't involve an iPad or television screen. Keep reading to get an up-close look at Kevin's brilliant Playtime Bed Sheets, which are currently available for purchase on Amazon.
World, Meet the Founder of Playtime Edventures
The Playtime Bed Sheets Are Covered in Interactive Games
Checkers on Top of the Bed? Yes, Please!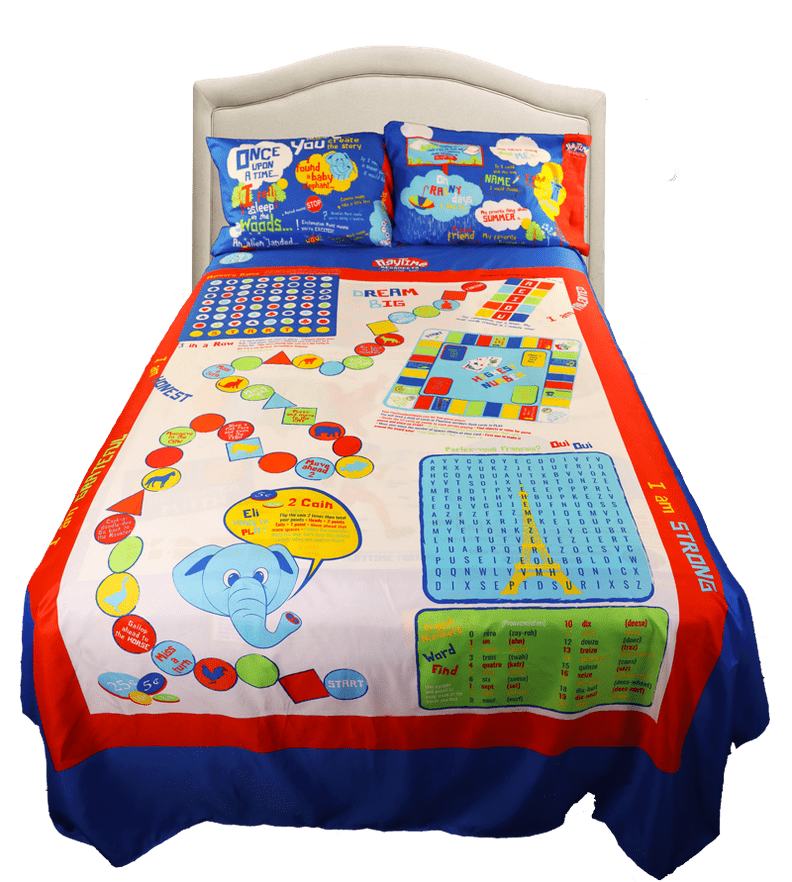 The Blue Bed Sheet Set Is Positively Decked Out With Fun Activities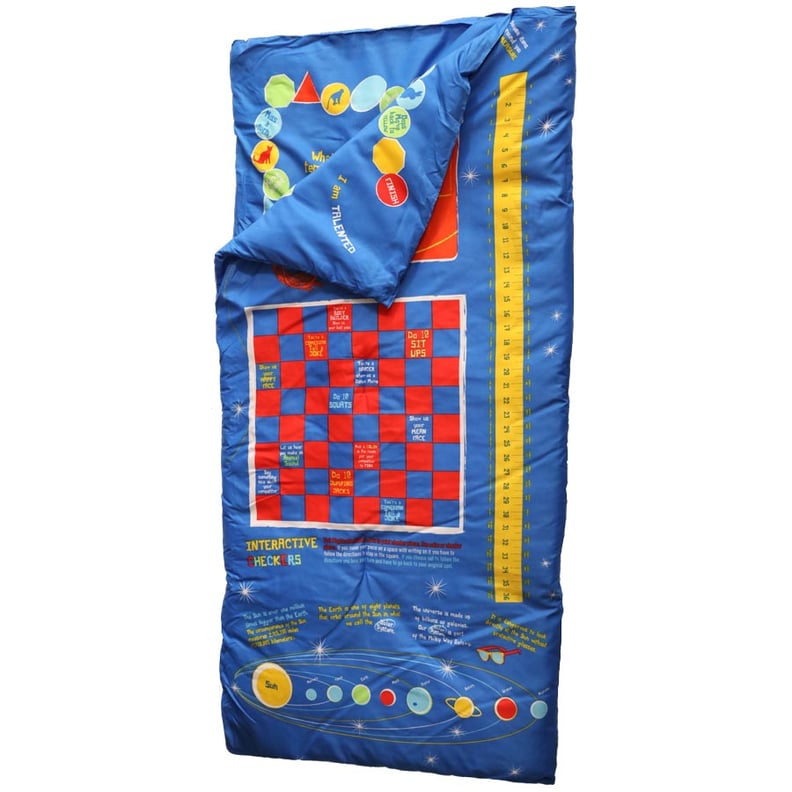 The Slumber Bag Option Is Perfect For Sleepovers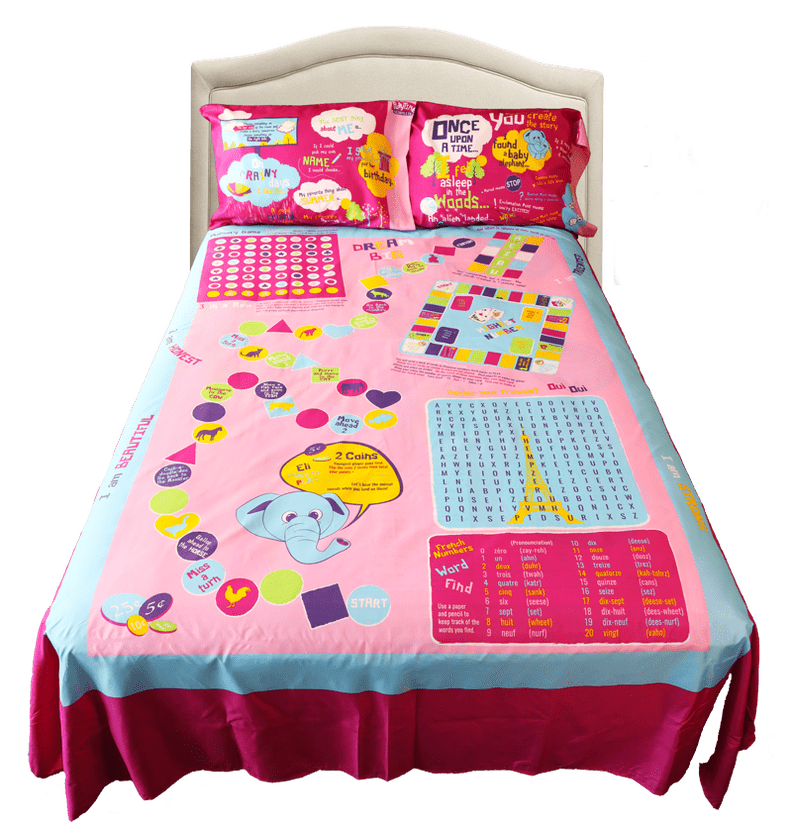 The Pink Version Features a Similar Array of Games and Activities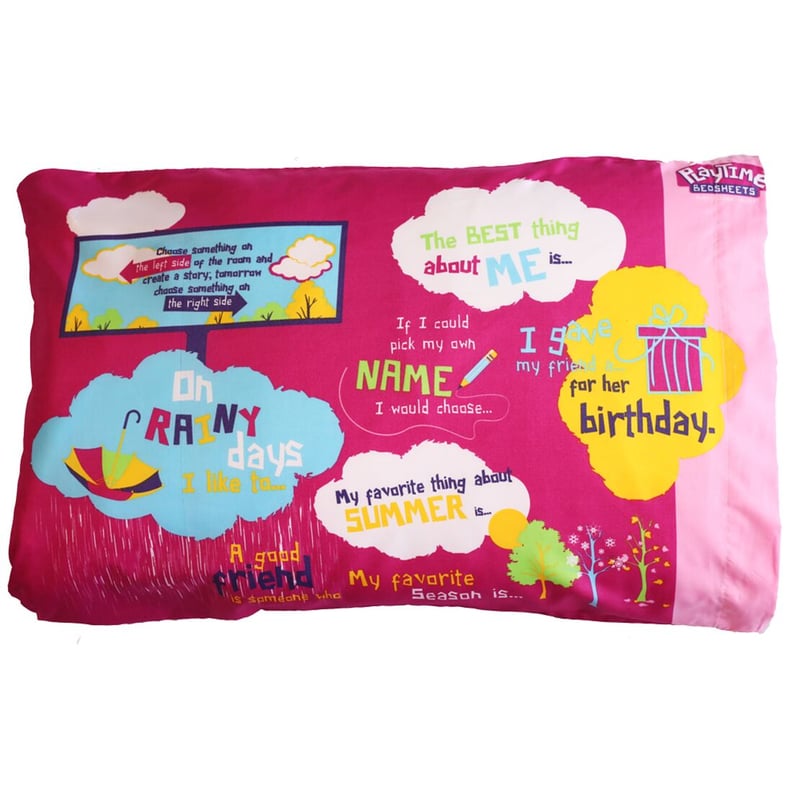 Similar to the Blue Version, This Pink Pillow Case Lets Kids Tap Into Their Imagination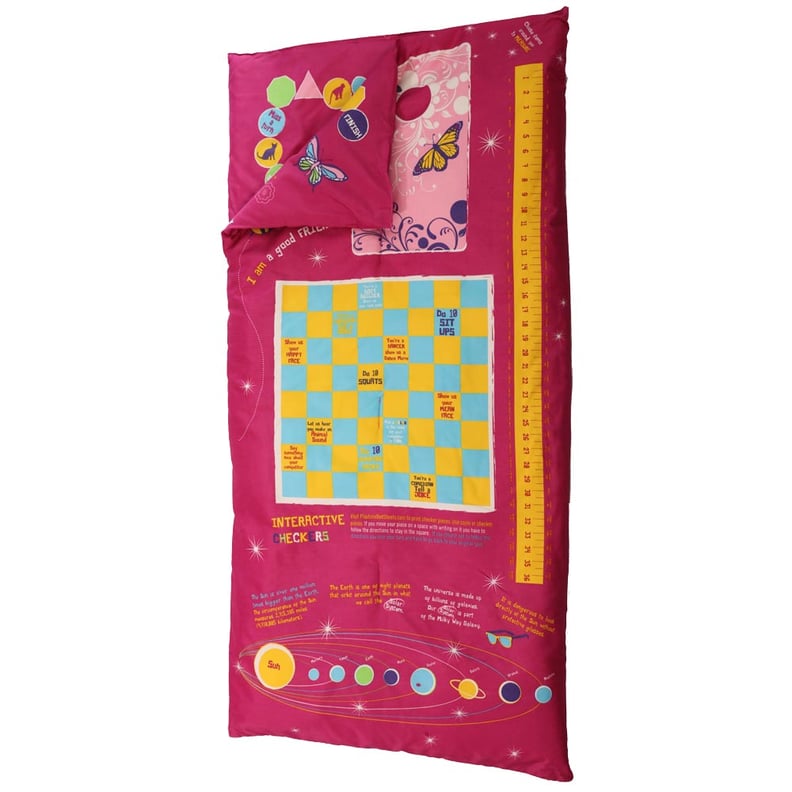 No Sleepover Is Complete Without the Pink Sleeping Bag