Cast a Magical Spell With These Descendants Birthday Party Ideas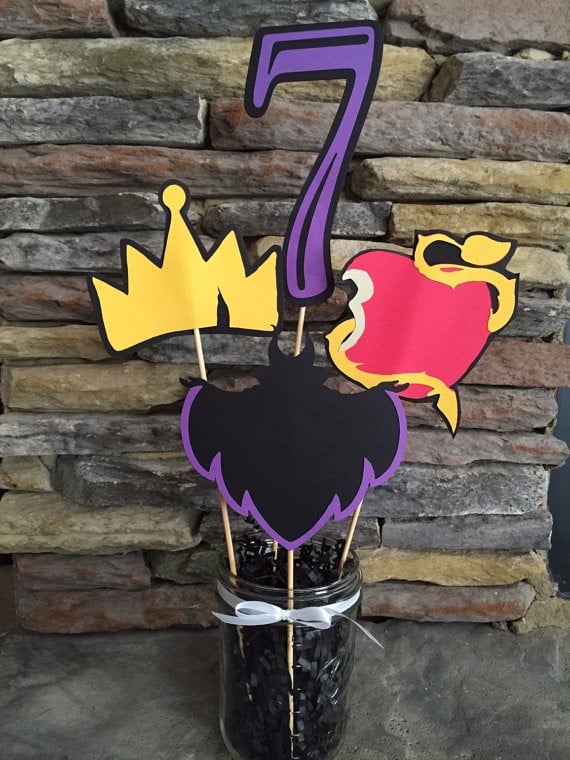 In Disney's Descendants, classic characters like Maleficent and Belle get revamped and given a new storyline for their children. Ben, the son of Beast and Belle, believes in the good in people. With the sequel becoming just as popular as the original, celebrate the good in your child with these spellbinding party ideas. You don't need Maleficent's book to put together a party fit for a coronation.
01
Magic Mirror DIY
By testing your DIY skills and making your own crown and magic mirror, there will be no question about who is fairest in the land.
02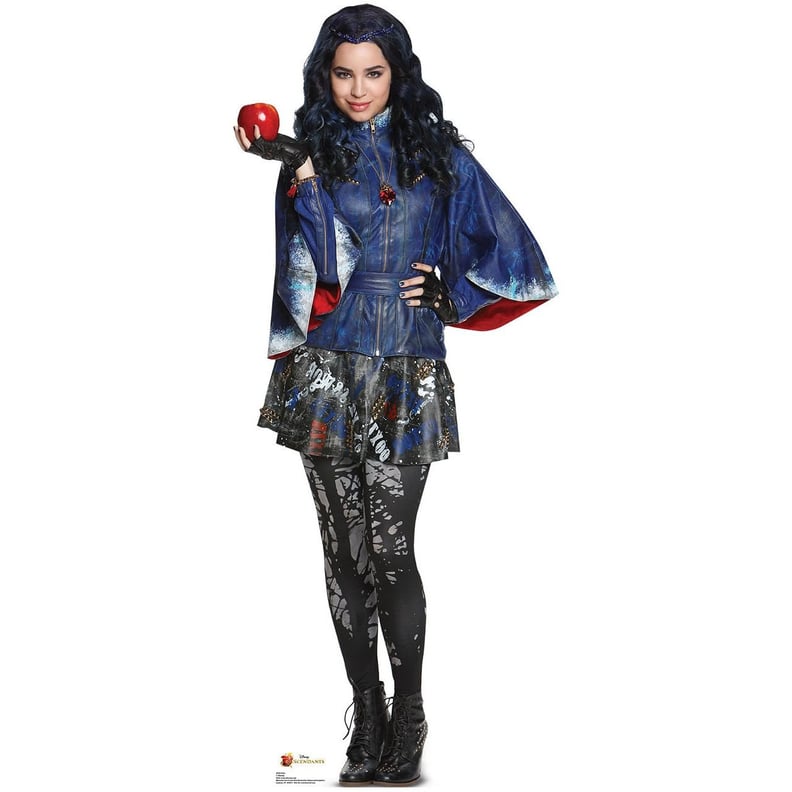 Descendants Evie
You won't need a magic spell to get one of your kiddo's favorite characters to appear at the party. This life-size cardboard cutout ($40) will be the hit of the celebration.
03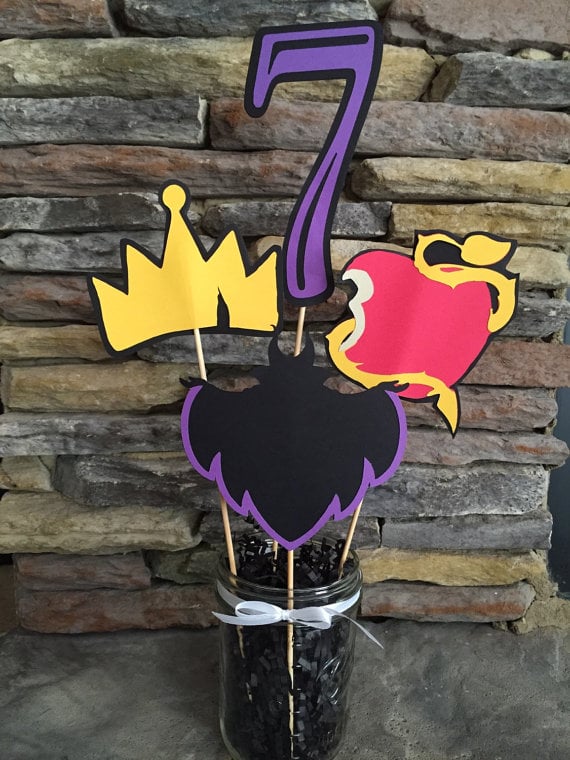 Descendants Cake Toppers
While some of the characters claim to be "rotten to the core," these perfect Descendants-inspired cake toppers (starting at $10) are far from evil.
04
Character Cosplay
Really set the tone for the party by having the adults dress up as their favorite Disney heroine or villain. Who wouldn't want a royal visit to their birthday party?
05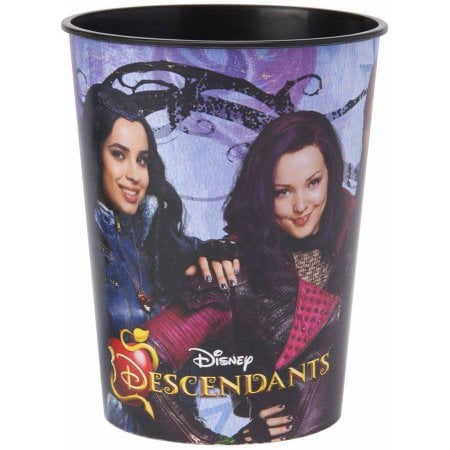 Descendants Cups
All it takes is one delicious potion to transport the children to the United States of Auradon, and there's no better way to do it than with these Descendants cups ($2).
06
Magic Mirror Inspiration
Keeping with the movie's central color scheme, this enchanting mirror looks phenomenal. This party can't go wrong with lots of blue and purple flowers scattered throughout.
07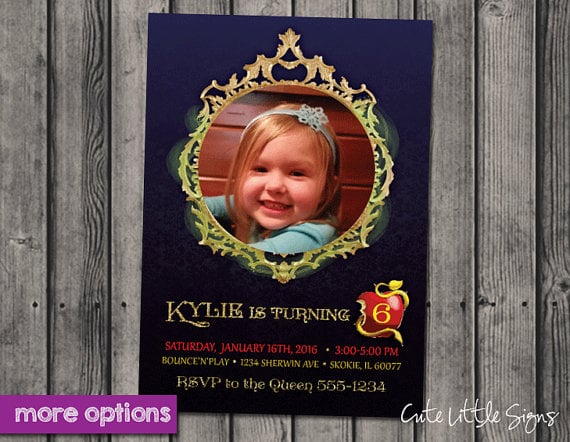 Descendants Invitations
This sweet invitation (starting at $8) is the perfect way to announce to your friends that they're in for a magical birthday party.
08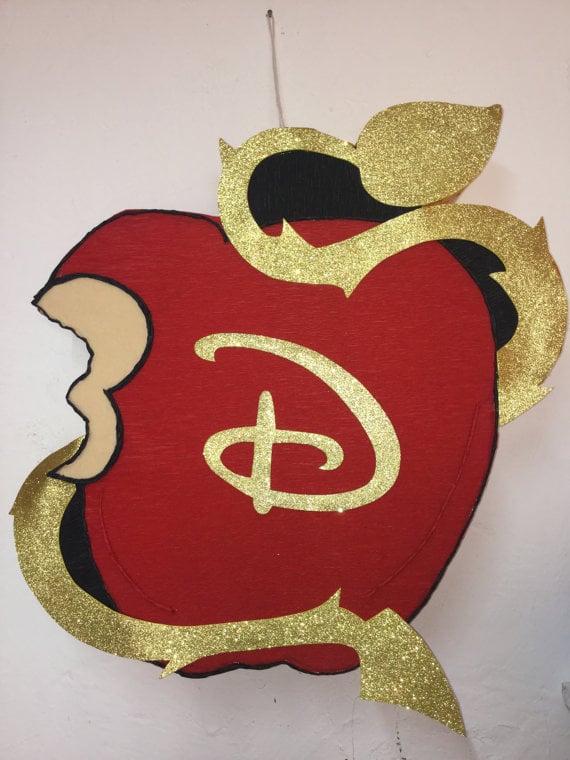 Descendants Piñata
Hitting this piñata ($35) might not break any secret love potions, but it might just set some candy and prizes free.
09
Candy Apple Decorating
Give the kids (and adults!) something to do while they wait for their spells to take effect by having a candy-apple-decorating table. Just make sure none of these are "rotten to the core."
10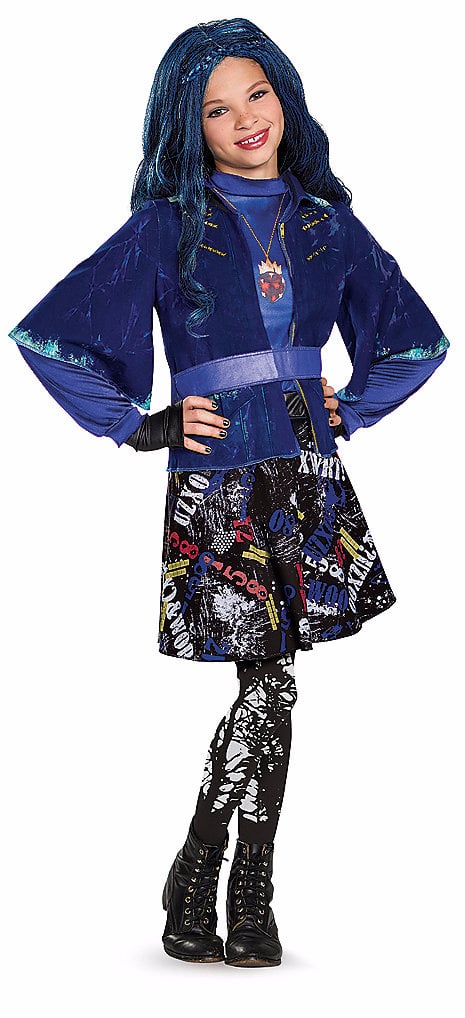 Descendants Outfit
Every birthday girl deserves to dress like a princess for a day. This Evie costume ($40) will make any kiddo feel mighty special.
11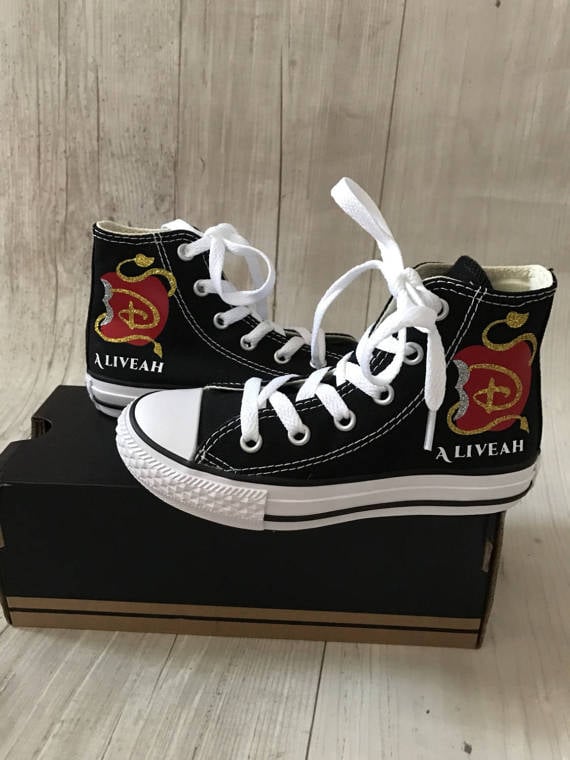 Descendants Custom Sneakers
If your child is less interested in tutus and more into sneakers, these Descendants custom Converse shoes ($56) are a great way to kick off the party.
12
Dessert Table
With a stunning center cake, this Descendants-inspired dessert table is fit for a queen and her children.