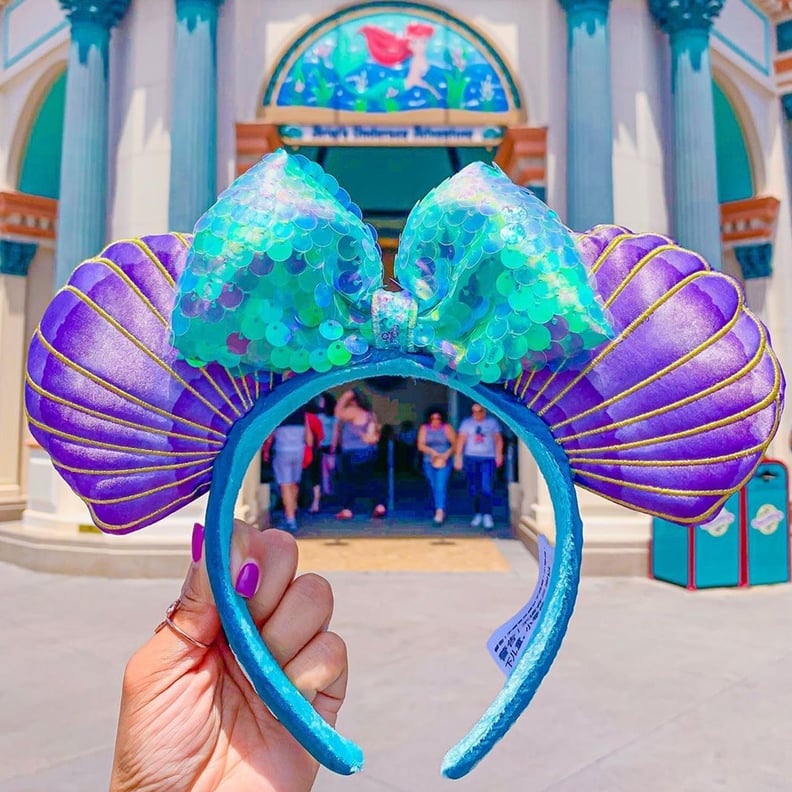 How many wonders can one theme park hold? Disney never seems to disappoint when it comes to character-themed merch, and these The Little Mermaid Minnie ears are no exception. Inspired by Ariel, these Minnie Ears feature sea-inspired details — including the phrase "Mermaid Hair Don't Care" embroidered in white along the side of the headband.
Made to match Ariel's turquoise tail, the blue velvet headband features a swimming mermaid and two purple-and-gold clamshell ears to match. The ears are topped off with a sequined Minnie bow that shimmers like the scales of a mermaid's tail. Even the Little Mermaid herself would want to add these to her collection of whozits and whatzits galore!
The shiny ears are available at Walt Disney World, Disney California Adventure, The Mad Hatter in both Disneyland locations, Seaside Souvenirs, Five & Dime, and the Downtown Disney District in World of Disney for $28. They're a hot-ticket item, so swim on over to Disney to snag a pair for yourself, and don't forget to check out the new designer Little Mermaid ears by Betsey Johnson. Now hurry and grab some sparkly thingamabobs before it's too late!
— Additional reporting by Haley Lyndes