Hold off on the conversation hearts this year! There comes a point where little ones just can't (or shouldn't) consume another morsel of sugar. These adorable DIY greetings will make for a fun craft project with your child — though some are as simple as printing out the valentines on cardstock, coloring, and writing a sweet message — and an even more fun little gift for their friends, family members, and classmates.
Check out some of our favorite creative ideas for sharing the Valentine's Day love, minus the sugar (though we have a few great sugary treat ideas here)!
01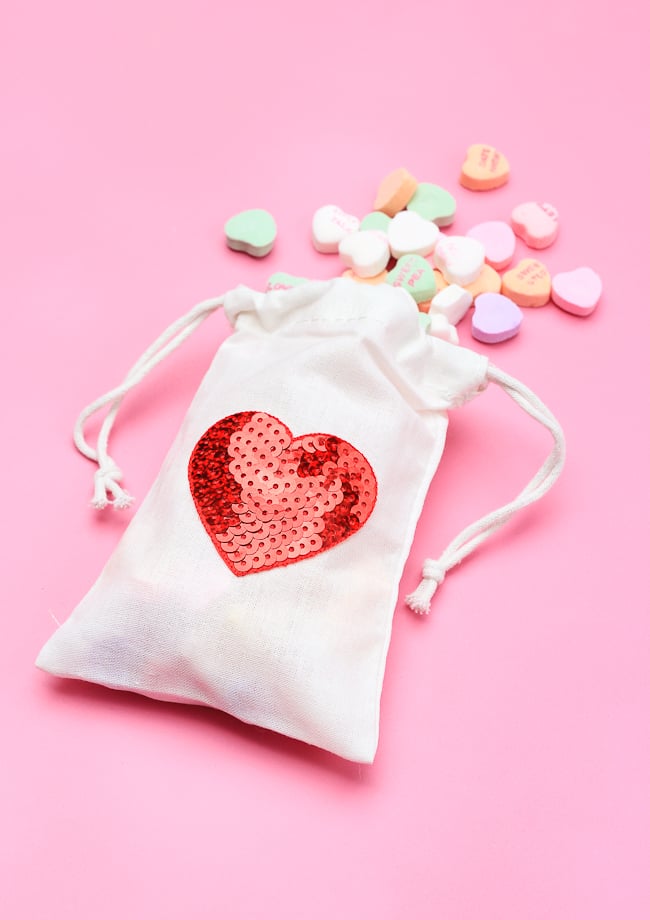 DIY Sequin Heart Treat Bags
Although The Crafted Life fills these DIY sequin heart treat bags with conversation hearts, you could easily stuff 'em with pencil erasers or a small toy or use them as the cutest envelope for a paper valentine.
02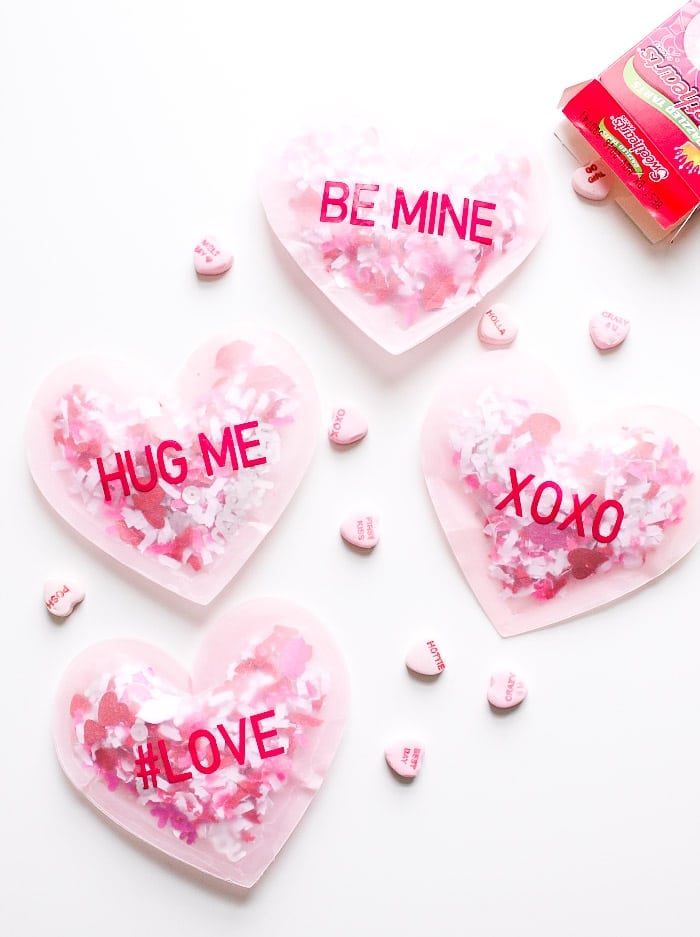 Confetti Conversation Hearts
03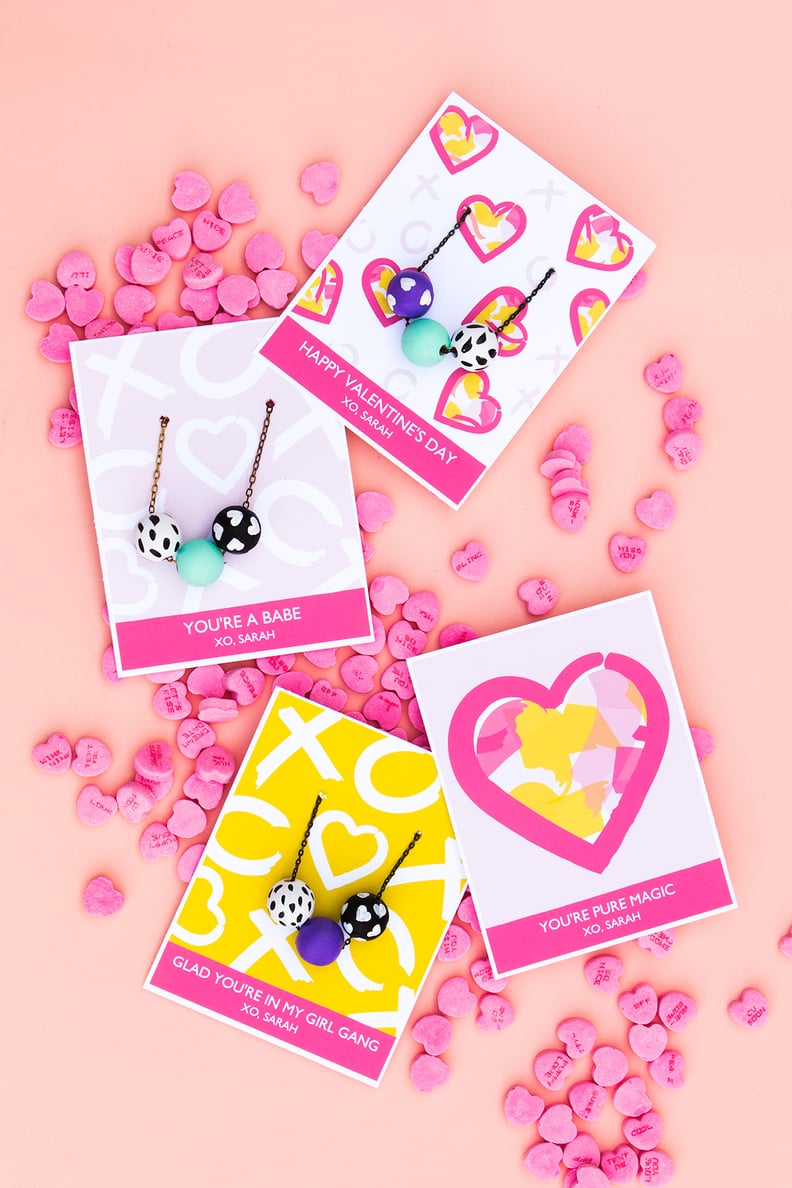 Printable Valentine's Day Necklace Cards
For older kids, jewelry making would be so fun for Valentine's Day. With Sarah Heart's printable Valentine's Day necklace cards, your kid will have what they need to showcase a handmade bracelet or necklace for their friend, family member, or classmate (because you know you have a million of those rubber loops for friendship bracelets lying around, at the very least!).
04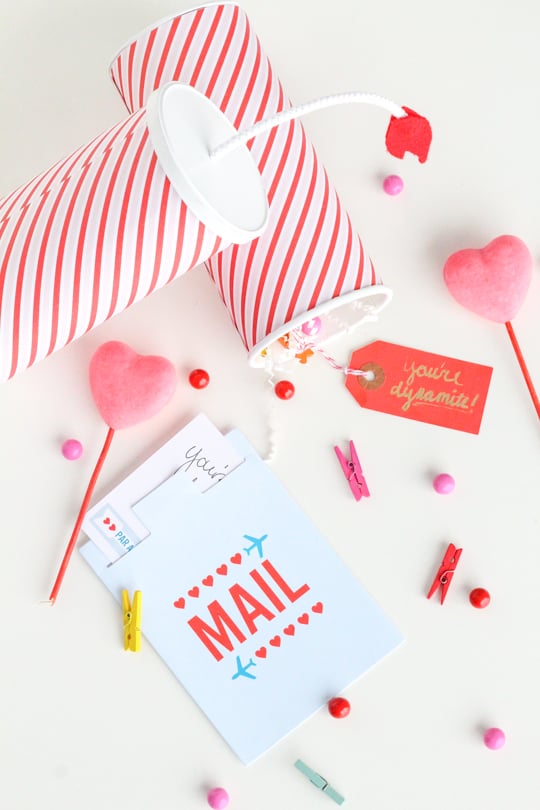 "You're Dynamite" Valentines
05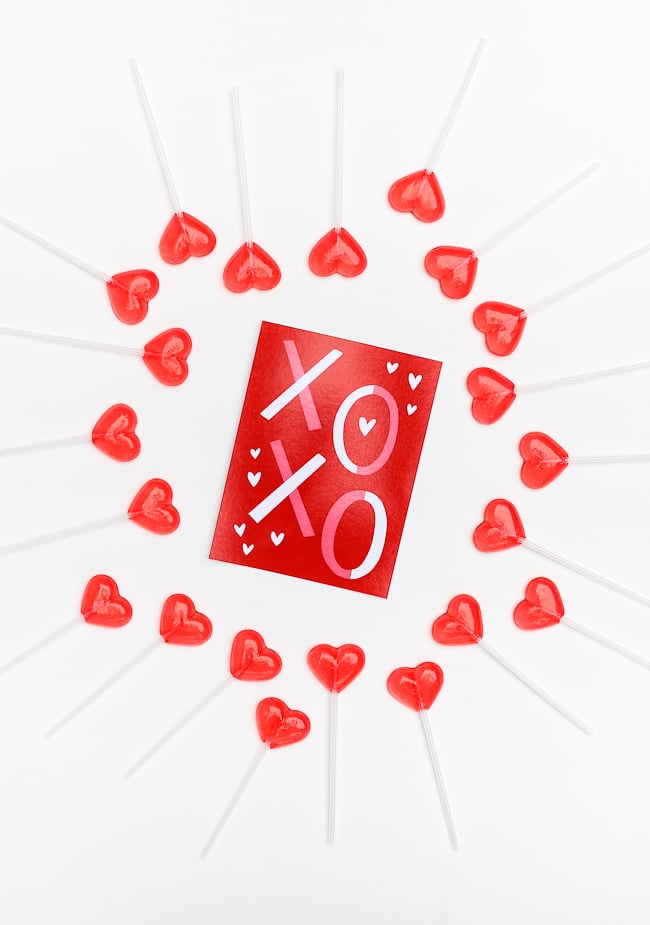 Printable Valentine's Day Postcards
06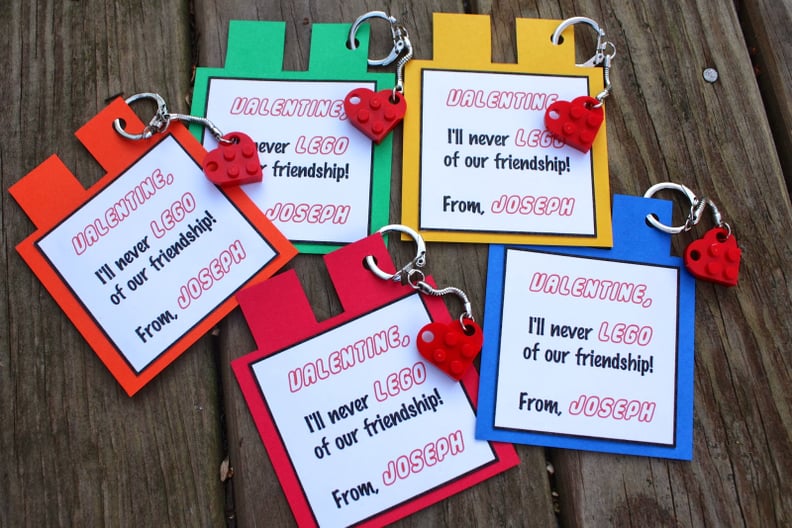 Lego Cards
The Lego-lovers in the class will go crazy over these Lego cards. A little heart-shaped Lego creation and a play on words make it a fun (and easy) way to share some Valentine's Day joy.
07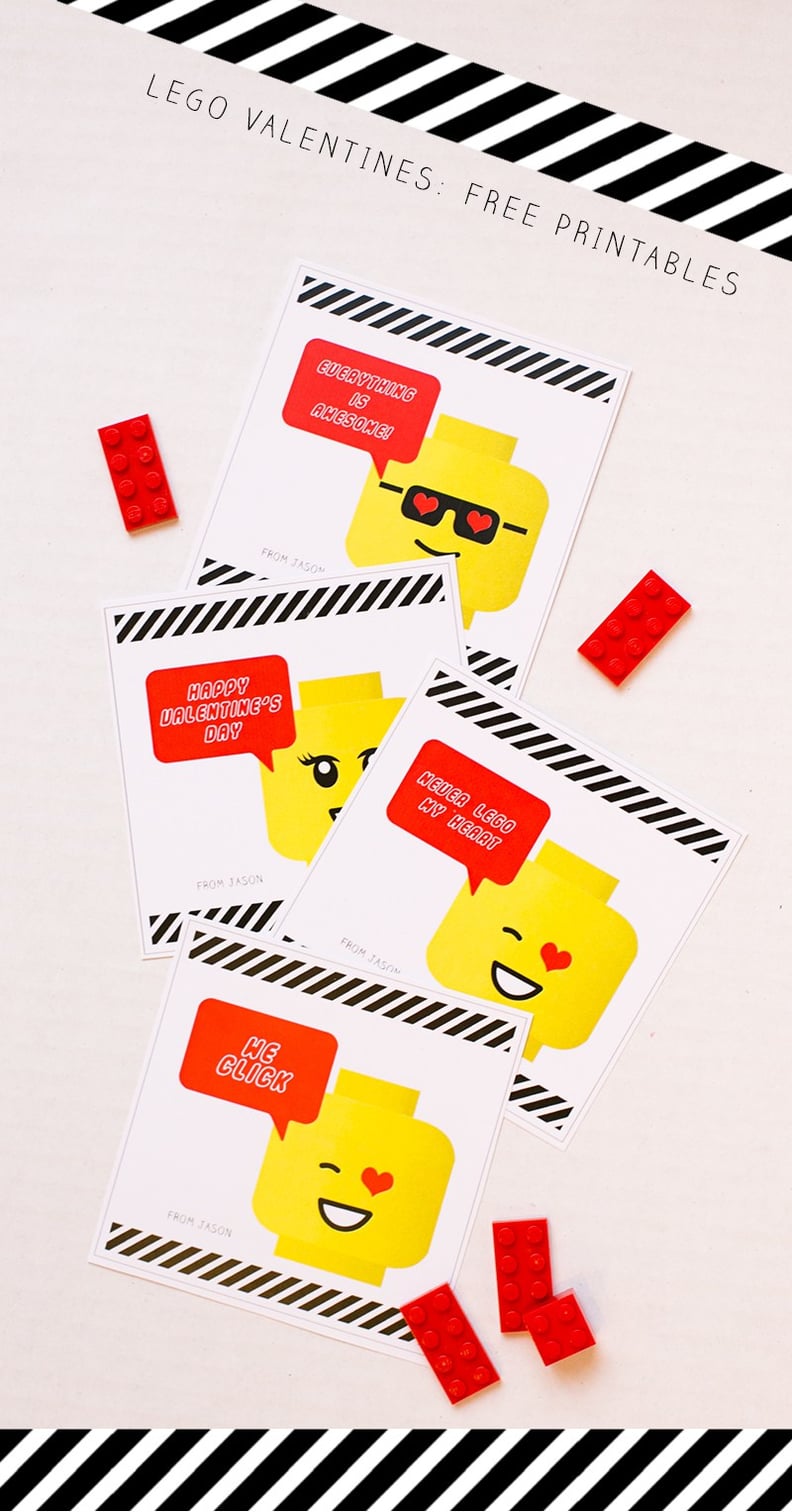 Lego Emoji Valentines
These Lego emoji valentines combine two of your kids' favorite things, which makes for a sweet note your kiddo can send to their friends.
08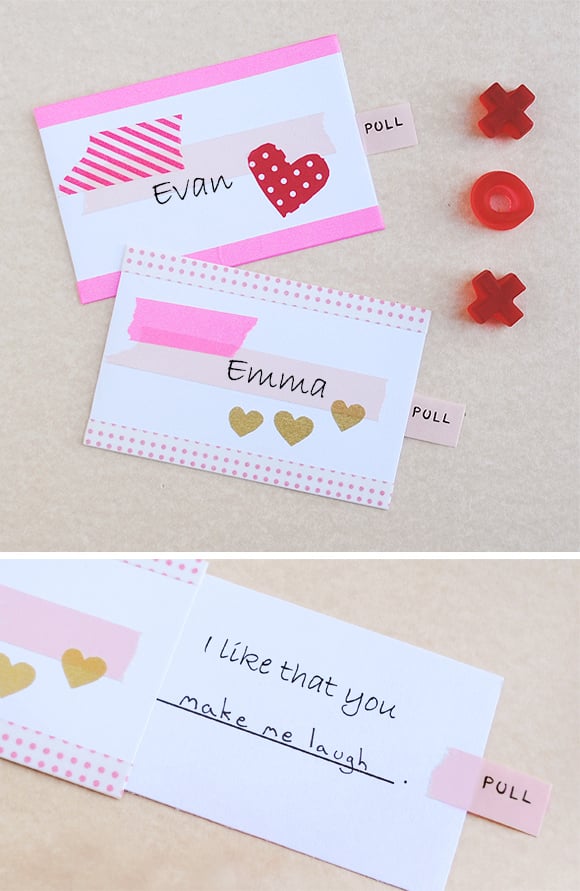 Valentine Cards With a Purpose
09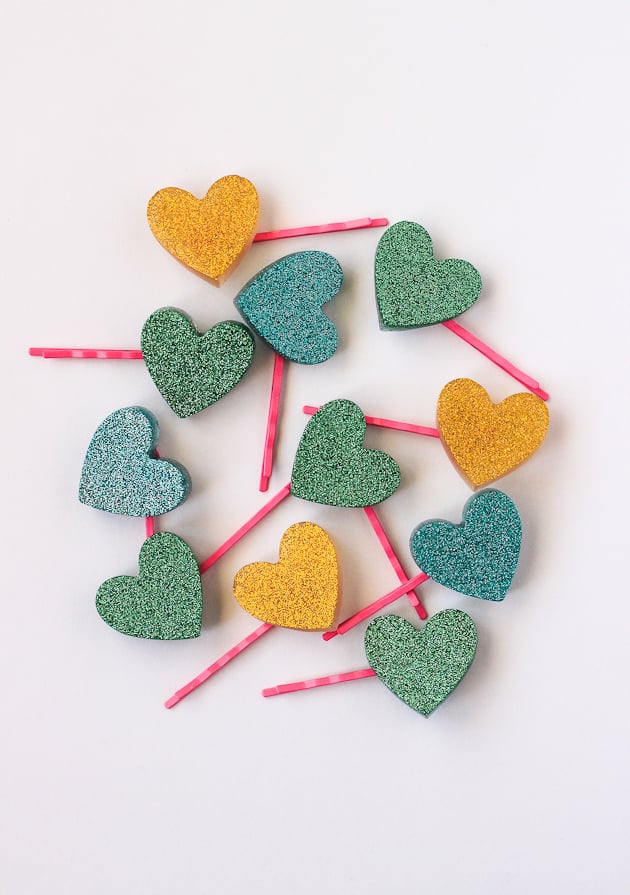 DIY Glitter Heart Hair Pins
Whether your kids' valentines are store-bought, from Etsy, printed out, or handmade, these DIY glitter heart hair pins are the perfect little accessory to slide onto the card.
10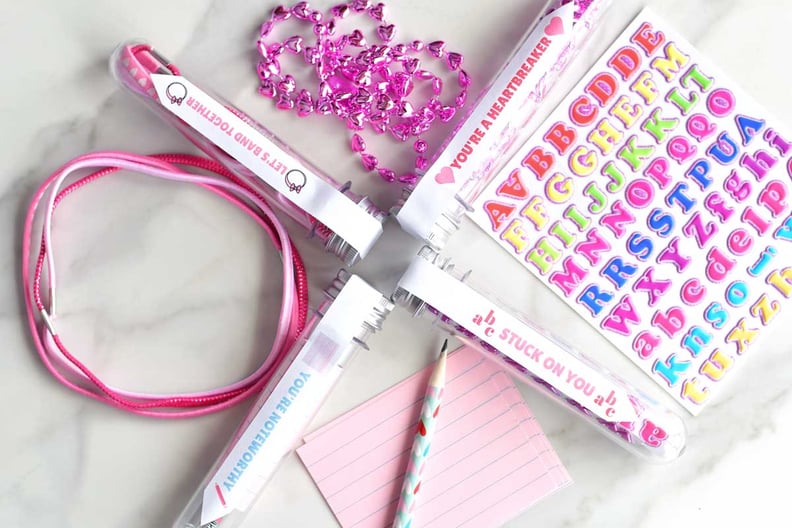 Printable Labels For Test Tube Valentines
Using empty test tubes as candy, noncandy, and nonedible treat holders, The Gunny Sack created an adorable DIY valentine idea — you can print one of her punny labels, like the above "Stuck on You" label for a tube full of stickers — to go along with them!
11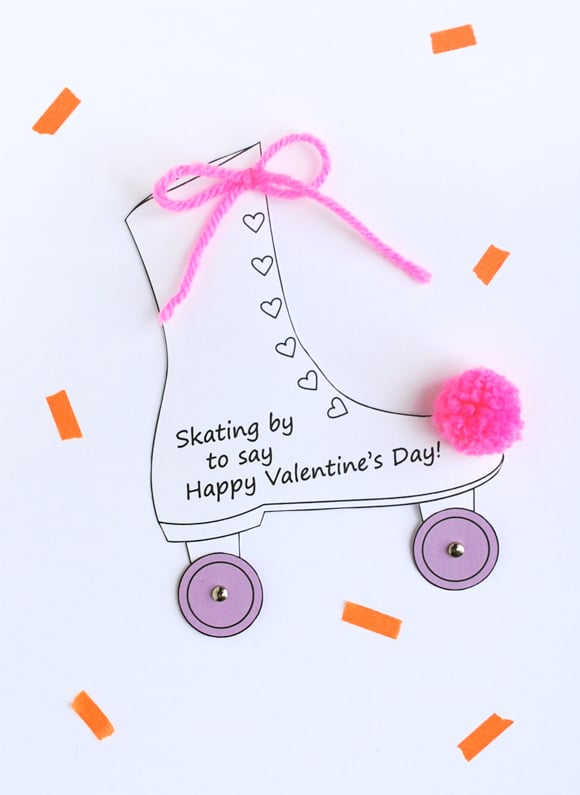 Roller Skate Valentine Cards