When Brittany Selph woke up on Halloween morning, she wasn't greeted with adorable trick-or-treaters, but instead with the scene of her water breaking. She and her husband Justin sent their two older kids to school so they wouldn't miss out on the Halloween action, but little did they know that there would be some hilarious festivities going on in the hospital. And it all began when Brittany's doctor, Dr. Paul Locus, entered the room as The Joker. Yes, Heath Ledger's insanely manic character from The Dark Knight, which is scary enough to give a grown woman nightmares, was the first thing Brittany's baby saw after nine months in the womb.
"We couldn't help but laugh, when he walked in the room!" Justin told POPSUGAR. "My wife, being the open-minded woman, with a sense of humor, thought it would be hilarious to have such a unique delivery." When Dr. Locus told the Selph family he was going home to give out some candy and change before their baby was ready to come out, Brittany objected. She wanted The Joker to deliver her baby, and if anyone in her position would've preferred Dr. Locus in scrubs, we'd have to ask, "Why so serious?"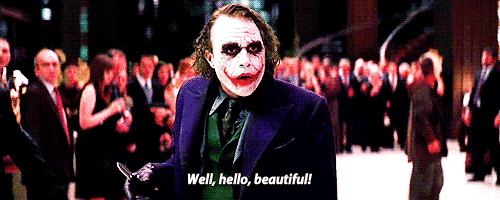 Dr. Locus delivered Brittany and Justin's two older children, but Oaklyn Saige Selph was delivered by The Joker. "There my wife is, staring the Joker straight in the eyes while delivering our baby, what a sight!" But Justin said the Halloween jokes didn't end after Oaklyn's birth. "The next morning, he came in to check on Brittany, and he said, 'Sorry I couldn't make it in last night, glad to see the delivery went well,'" Justin shared. "Joking, of course. He also gave her a card of congratulations, and he signed it 'Dr. Joker.'"
That's a pretty unforgettable first Halloween! Read on to see all the incredible photos from Oaklyn's birth, and get ready for a good laugh.