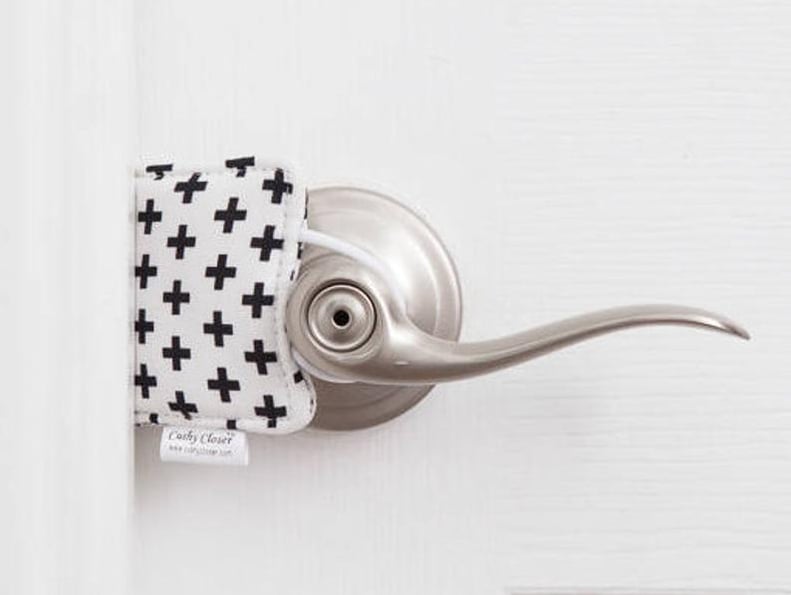 Etsy
Etsy
As POPSUGAR editors, we independently select and write about stuff we love and think you'll like too. If you buy a product we have recommended, we may receive affiliate commission, which in turn supports our work.
Putting a baby to sleep is no easy feat; it should be an Olympic activity worthy of all the medals. The hardest part for many families isn't limited to just getting the baby to lie down, but to sneaking out without waking them. Tip-toeing over spiky toys in such a way that your foot doesn't make a sticky pop sound when you lift it is quite a talent! And sometimes, it doesn't matter how light we are on our feet — when we close the door, that small click can be enough to undo all of our careful work.
This is why over 2,200 people have reviewed the Original Cushy Closer Door Cushion ($10), a supersimple solution to slamming the door. Hang it on the knob when it's not in use, and wrap it around the bolt when it's time to shut the door. Such a good idea!