Paid Content For

You'd Never Guess We Furnished This Dorm Room For Under $300
Paid Content For

As POPSUGAR editors, we independently select and write about stuff we love and think you'll like too. If you buy a product we have recommended, we may receive affiliate commission, which in turn supports our work.
Your mini independent adult is heading off to college, and as a parent, the best thing you can do is enable and empower them from afar. The next best thing? Ensuring they start their new adventure off on the right foot with a thoughtfully and affordably furnished dorm room. While you may not be able to help them out when the dining hall is closed for the night or prevent the inevitable colors vs. whites mix-up in the laundry room, you can equip them with a space-savvy, harmonious, and functional home away from home. This September, take a load off both you and your impending collegiate with 13 essentials that will help set them up for success. Not only are these stylish staples all under $300, but they'll also outlast any first-year jitters — proving once again that Mom always knows best.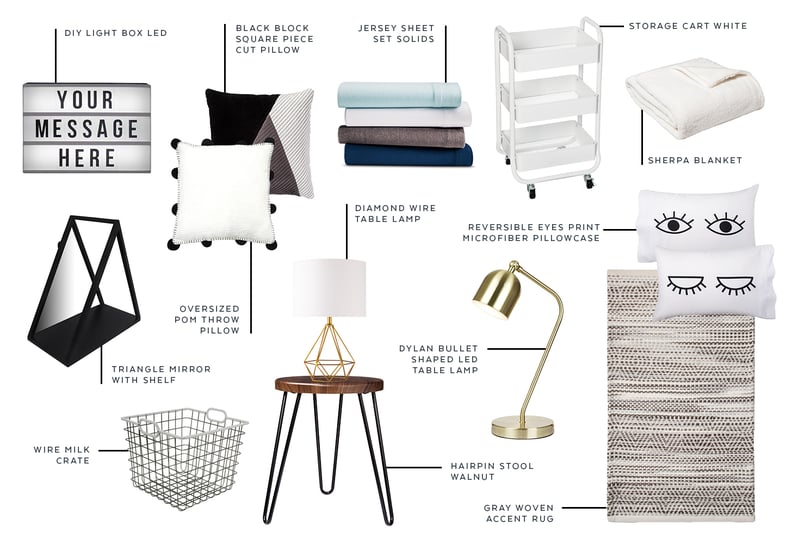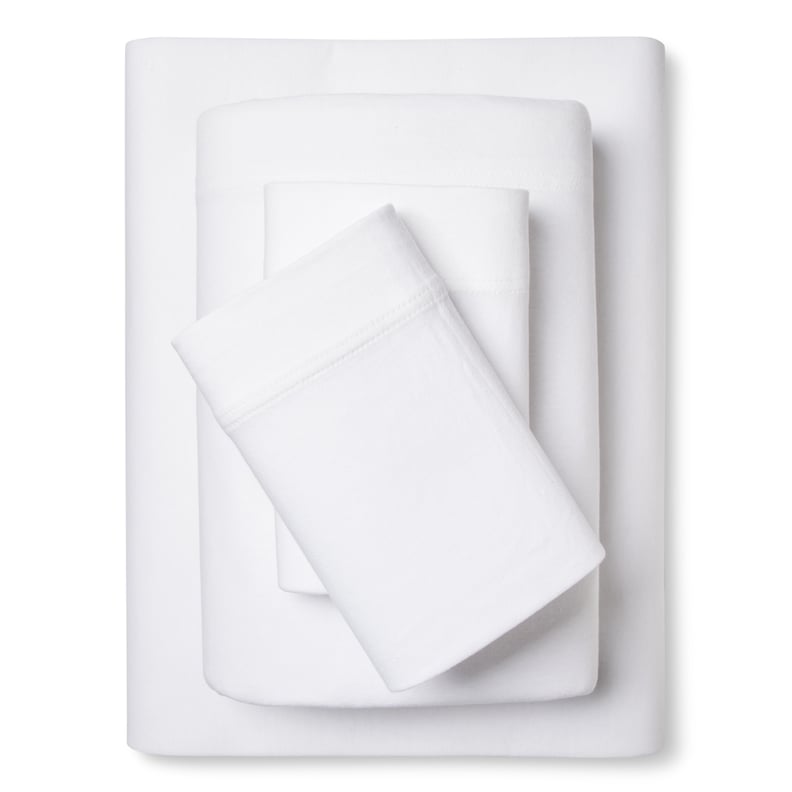 Sheets that elevate any room
Dorm rooms are notorious for being dark and dingy. Since the bed is most likely the piece of furniture that takes up the most square footage, the last thing you want to do is outfit it in inky linens. Instead, opt for jersey sheets ($20) in bright white to instantly brighten the space, reflect light, and bring in an airy feel.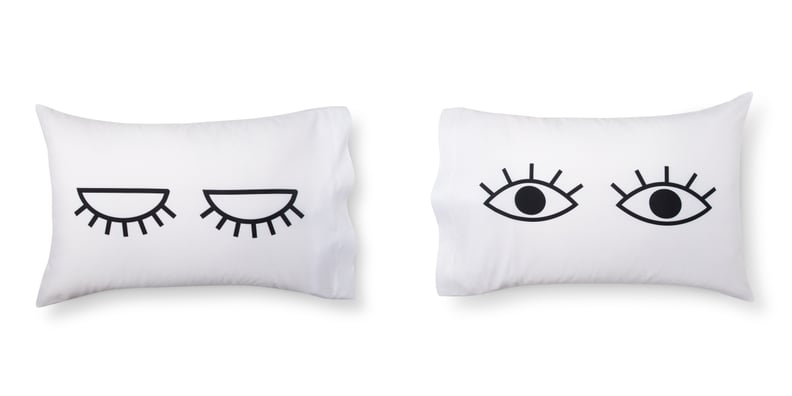 Pillowcases with personality
Then, use printed pillowcases ($4) to add some flair. This cute pair with blinking eyes is cohesive with the white sheets while still managing to display some quirk.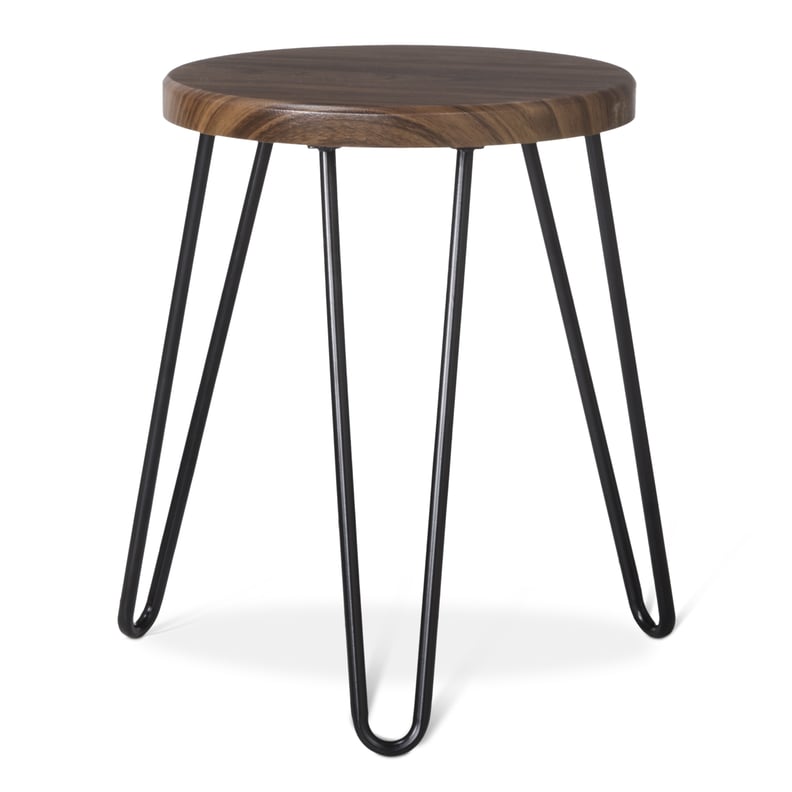 A stool and side table in one
The one thing dorm rooms always seem to be missing is additional seating for visitors. A hairpin stool ($30) is sleek and on trend and, unlike a space-sucking butterfly chair or pouf, can easily be repurposed as a surface for books or plants once guests leave.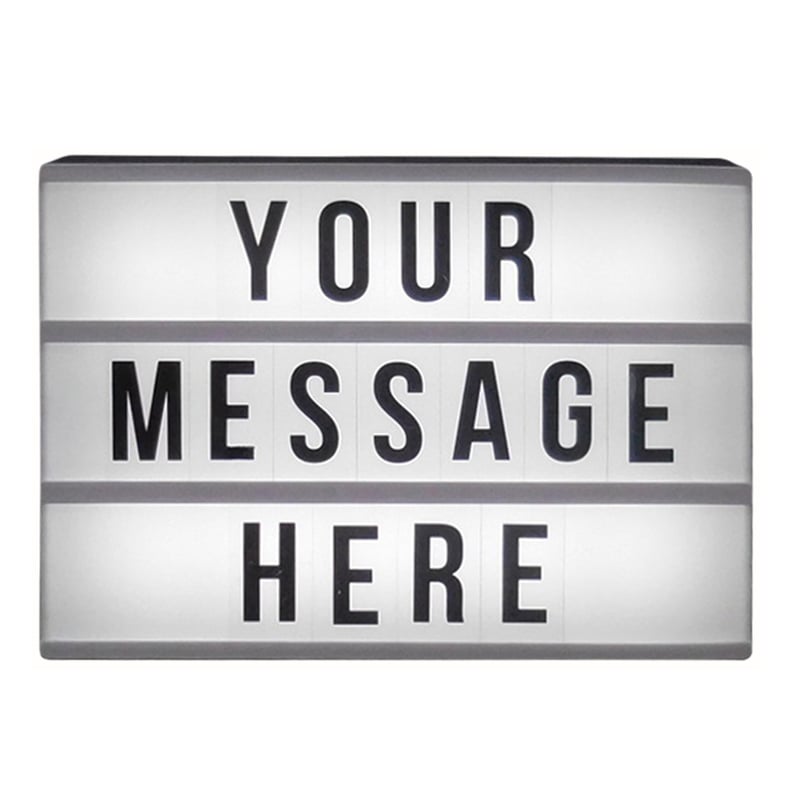 A fun lightbox
For the ultimate attention-grabber, an LED lightbox ($20) sends a message — literally! Positioned on a shelf or affixed to the wall, it's the cooler version of a generic bulletin board and will be the first thing people see when they enter the room.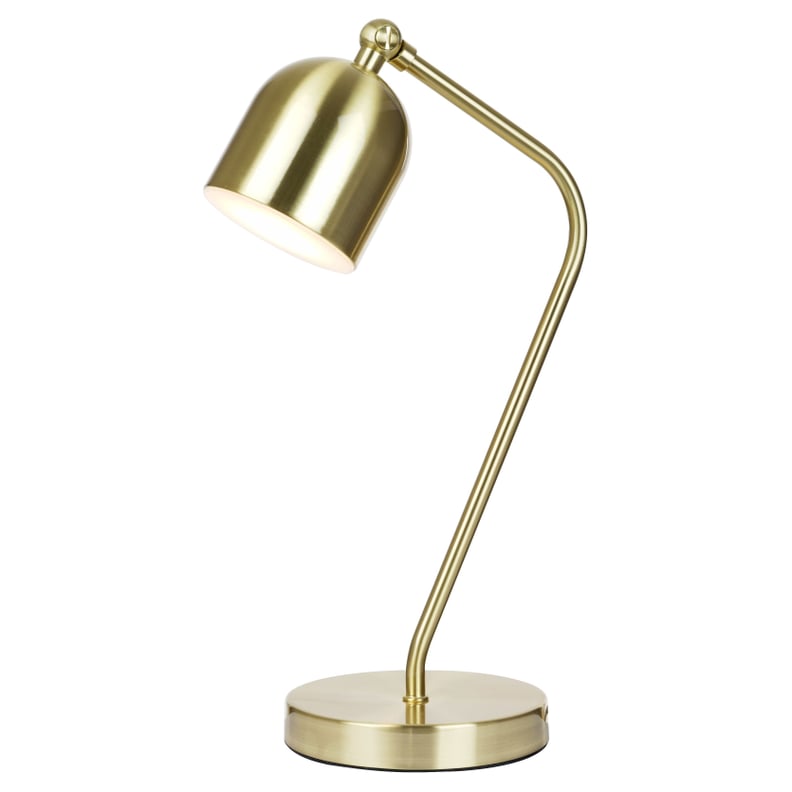 A sleek desk lamp
No desk is complete without a good desk lamp ($30). This gold one is modern and luxe — it looks way more expensive than it actually is — and can accompany any student from dorm room to first apartment.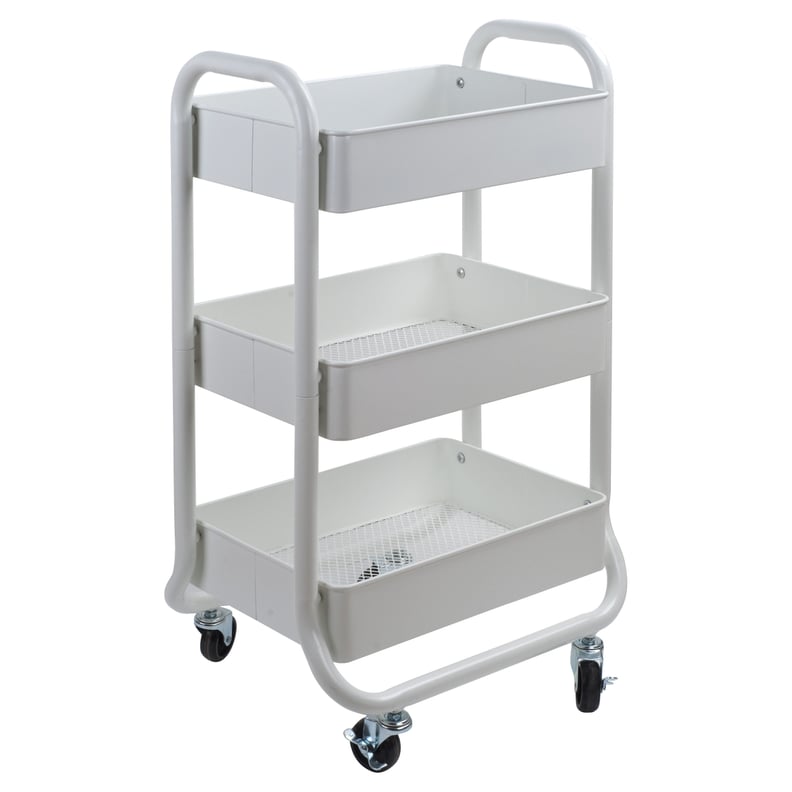 A practical storage unit
Lack of storage is a common complaint among first-year students living on campus. A three-tier cart ($30) is a smart and versatile solution — it can be used to store beauty products in the bathroom, books and knickknacks deskside, cleaning supplies in the closet, or even cooking tools in the kitchen. And thanks to the wheels, it can be tucked away and out of sight with ease.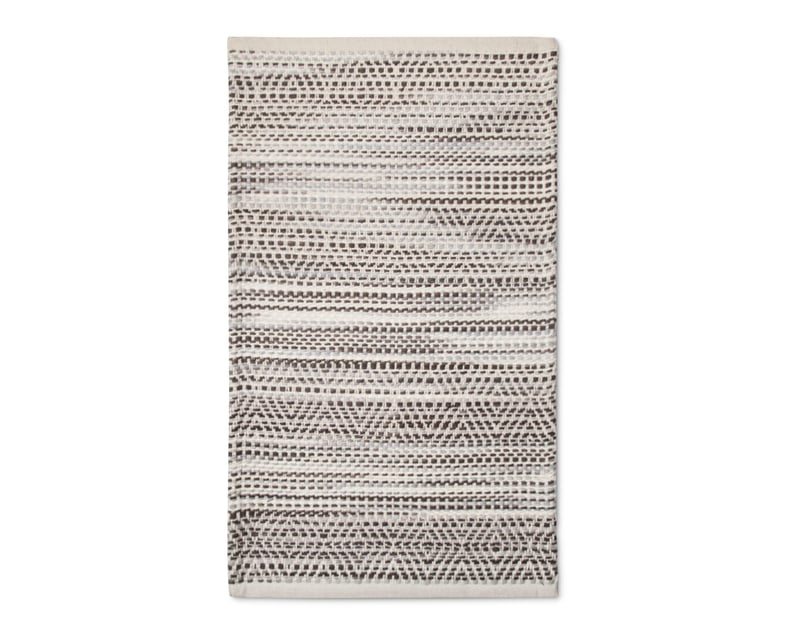 A neutral rug
One way to add instant warmth to any room is through well-placed textiles. A woven rug ($10) in neutral hues helps elevate dingy dorm room carpet or linoleum and is an effective way to tie everything together for a finished, cohesive look. The size of this one makes it ideal for positioning alongside the bed or in front of the desk.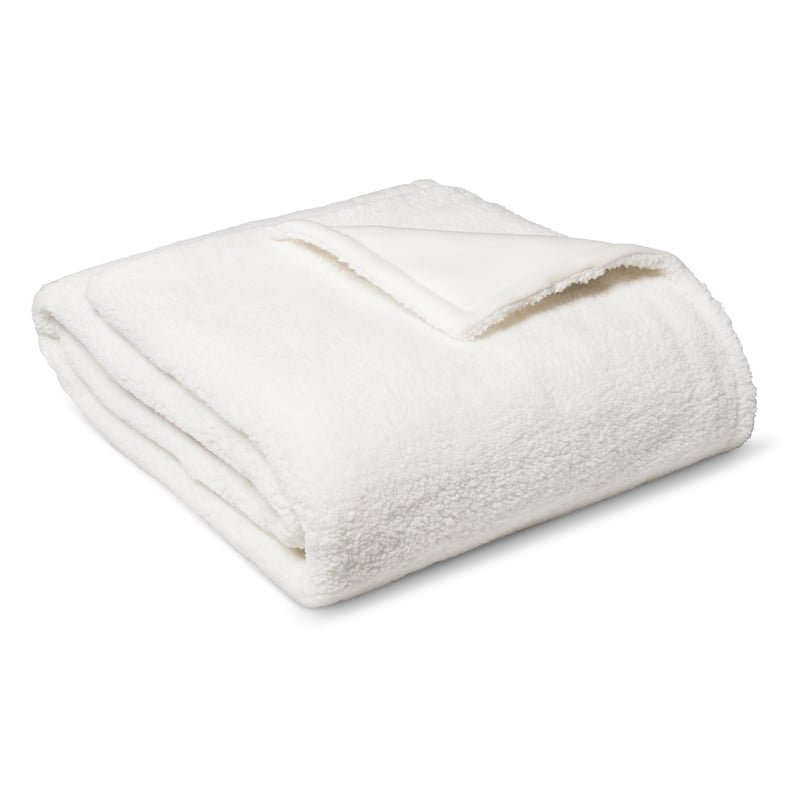 A textured throw
Similar to a rug, a soft sherpa blanket ($18) contributes to creating that warm, comfortable ambience that makes a space feel like a home. The white shade will blend in seamlessly with the sheets for a cloud-like bed that feels just as cozy as it looks — a perfect sanctuary to escape a new busy lifestyle.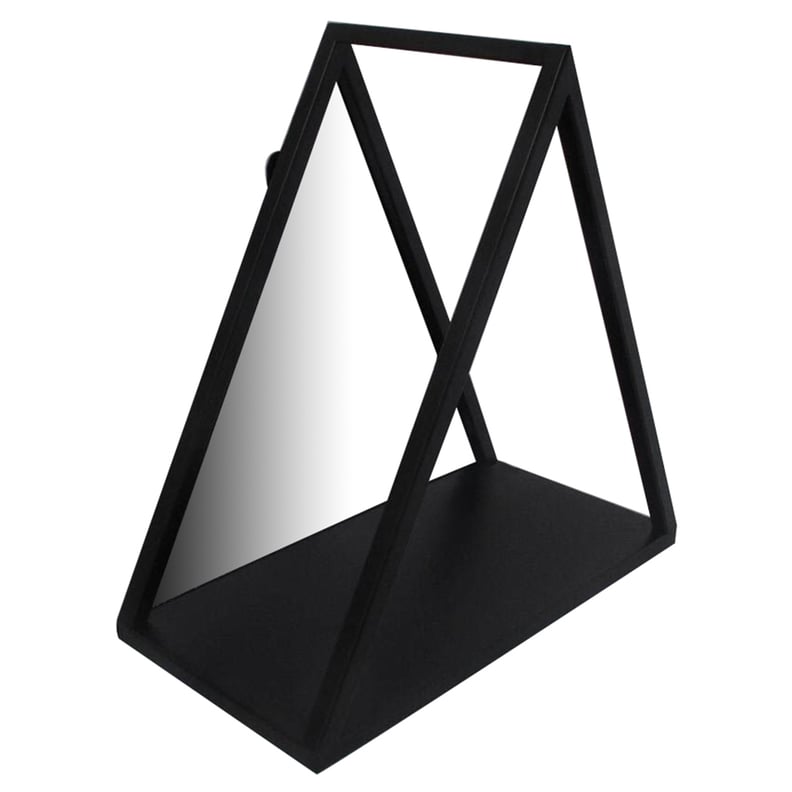 A "shelfie" for your selfie
Further maximize surface area by using a wall mirror with a shelf ($20). The triangular shape makes for a great statement piece either on its own or grouped in a cluster, and the built-in shelving is perfect for storing jewelry, beauty products, or cute decor.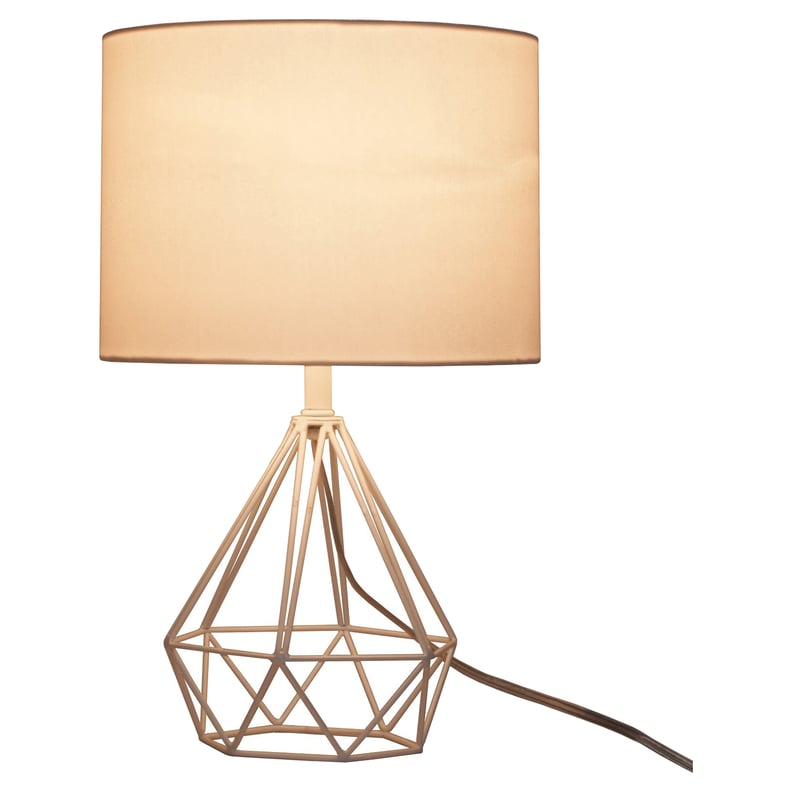 A grown-up lamp
There's nothing like overhead florescent lighting to negatively affect a productive evening study or laid-back lounge session. An additional geometric table lamp ($30) placed on the dresser may be smart for some mood lighting. An architectural design can act as a subtle statement piece and is sophisticated enough to transition into a postcollege living space down the line.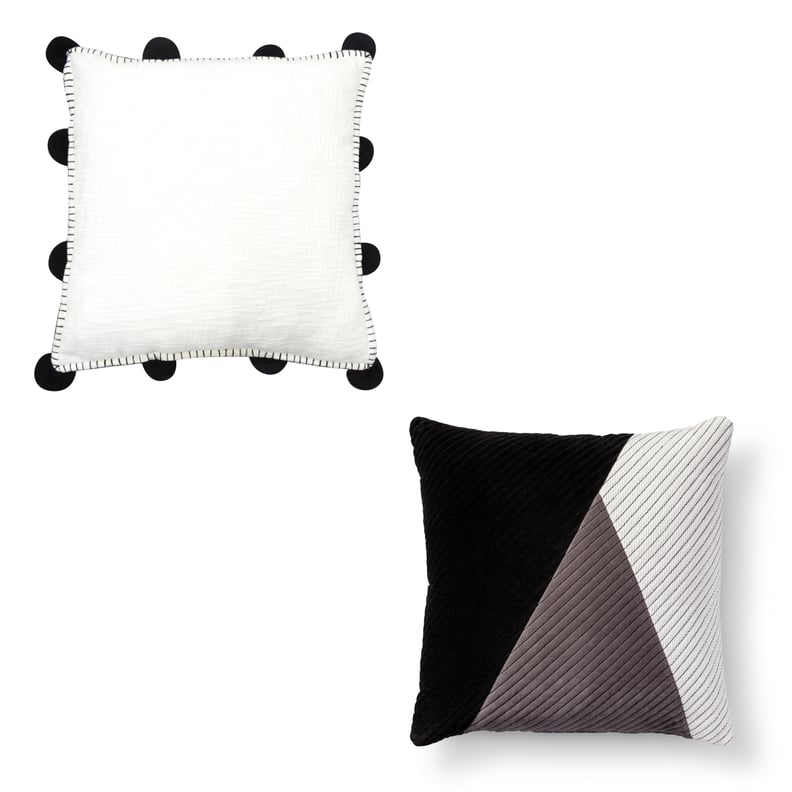 Cozy throw pillows
Up the comfort factor even more with a pair of plush pillows in tonal hues (to match the rest of the textiles). A pom-pom throw pillow ($25) and a piece-cut pillow ($20) are the perfect finishing touches for the bed and can even serve as floor cushions when friends are over.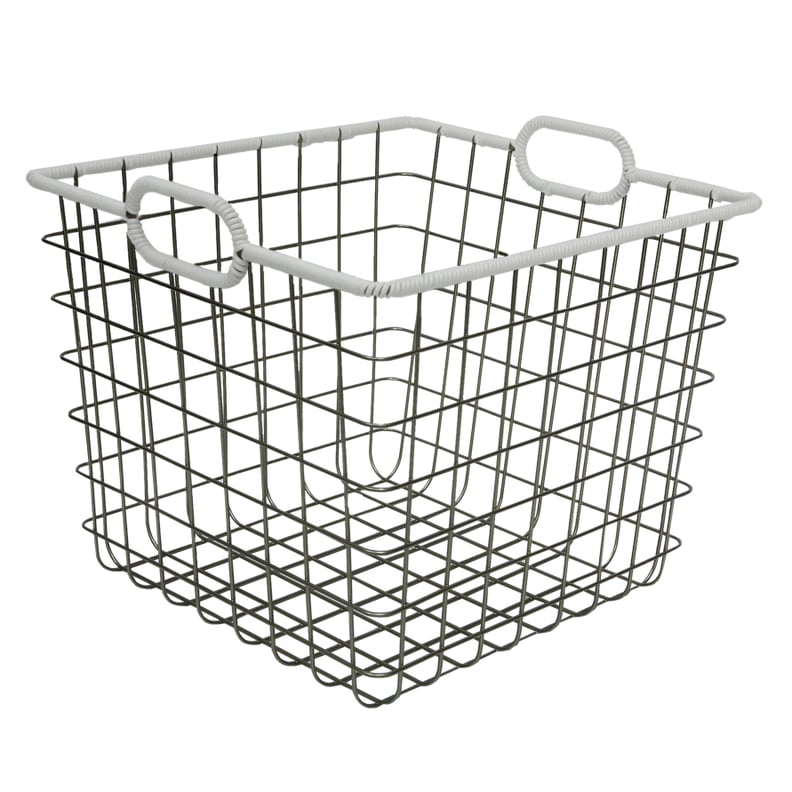 Decorative storage
Unlike its plastic counterpart, a large wire crate ($13) makes for an attractive storage bin. Whether for stowing extra pillows and blankets, tech accessories, books, snacks, or even dirty laundry, you don't need to be discreet with where it's placed in the room.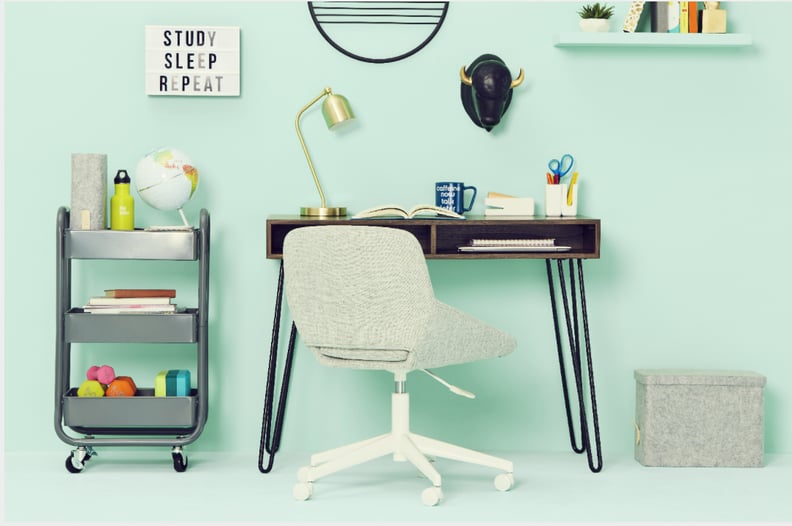 More from Target
Head to Target with your teenager for dorm room essentials and you're guaranteed to put a smile on their face! Shop now!