Fall is in the air, which means there are mounds of colorful leaves everywhere just waiting for your lil one to enjoy. Capture the moment with leaf-filled pictures that celebrate the crisp season. You don't need to be a professional to get these shots — it just takes a little prep work, patience, and lots and lots of Fall leaves. When shooting outdoors, opt for dappled light instead of direct sunlight or dark shade. And early mornings and late afternoons offer the best light for glowing Autumn pics. Click through for a collection of leaf pictures you need to get with your kids this Fall.
01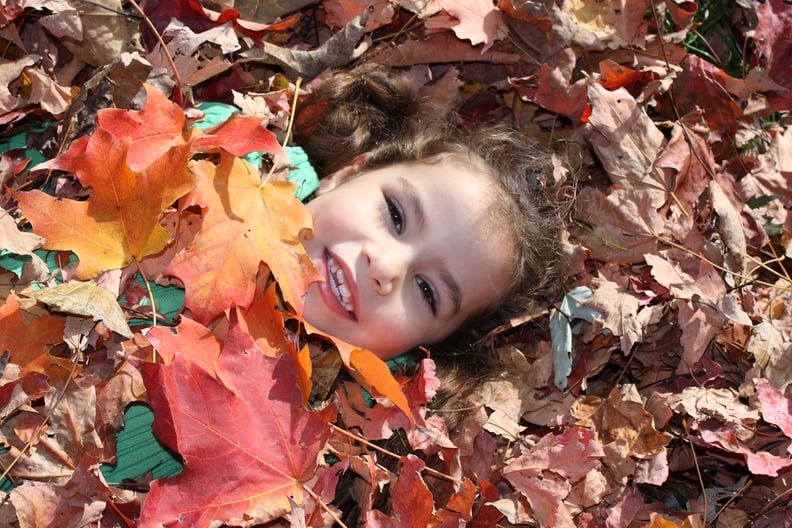 Only the Face
There's nothing cuter than your lil one's face popping out from a pile of Fall leaves. Pick bright, colorful leaves to place near your child's face to really make this Autumn pic perfect. Take the picture while standing over your child, putting her in the center of the picture, so the focus is directly on her face.
Source: Flickr user simonnjulia
02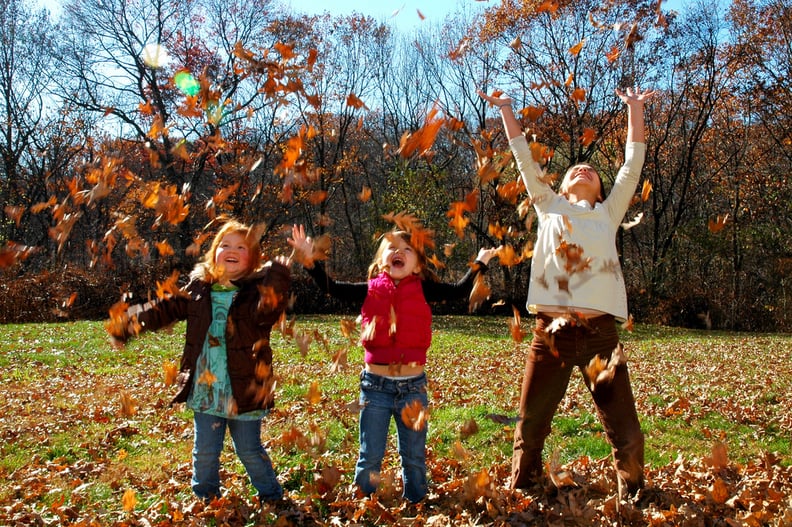 All the Kids Tossing Leaves
Find a dappled light spot in an open area to line your kids up along with a pile of leaves in front of each. While the tots are tossing the leaves, keep your shutter clicking so you capture all the motion.
Source: Flickr user nick see
03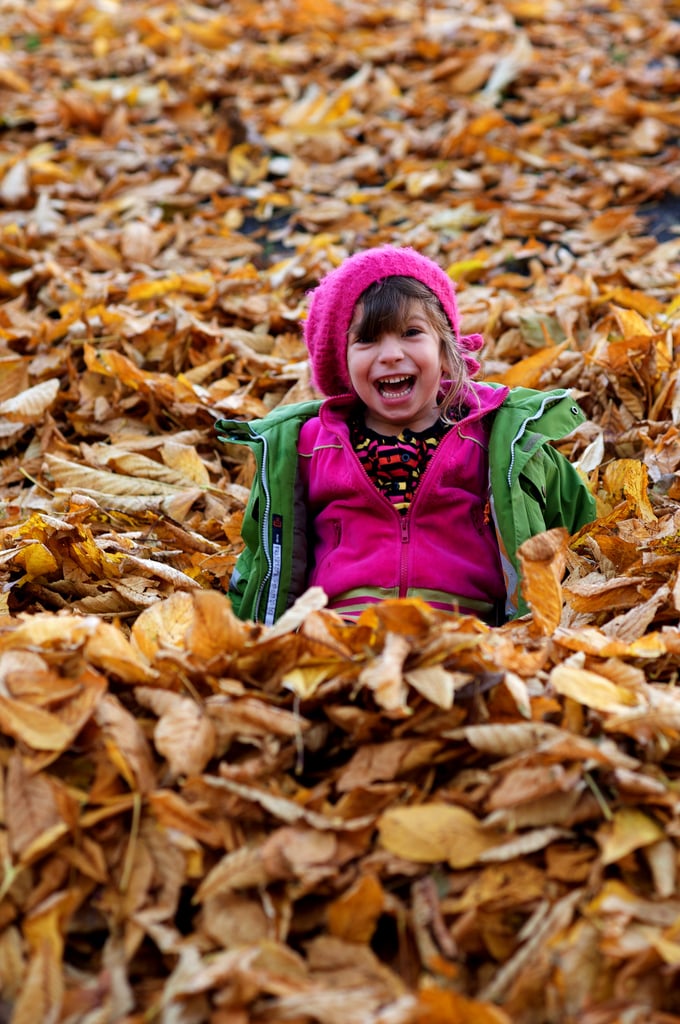 Jumping in the Leaves
Capture the whole jump or just the happiness when your little one lands in that big pile of leaves. To get a steady shot, either stand or sit before she runs and jumps so your little one is guaranteed to be in focus.
Source: Flickr user ientu
04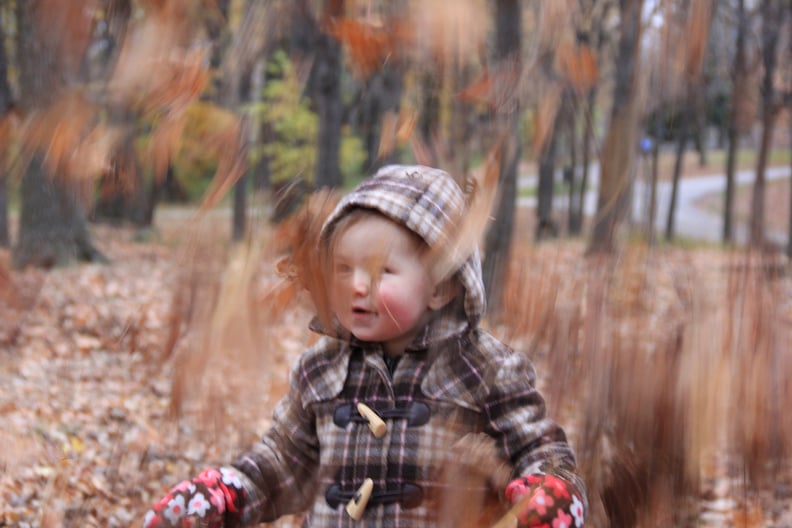 The Cool Fall Duds
Wrap your little one up in her favorite Fall jacket or scarf and head outdoors to play in the leaves. While she's having a great time, focus your camera on her happy face and you'll get a fabulous picture.
Source: Flickr user acroll
05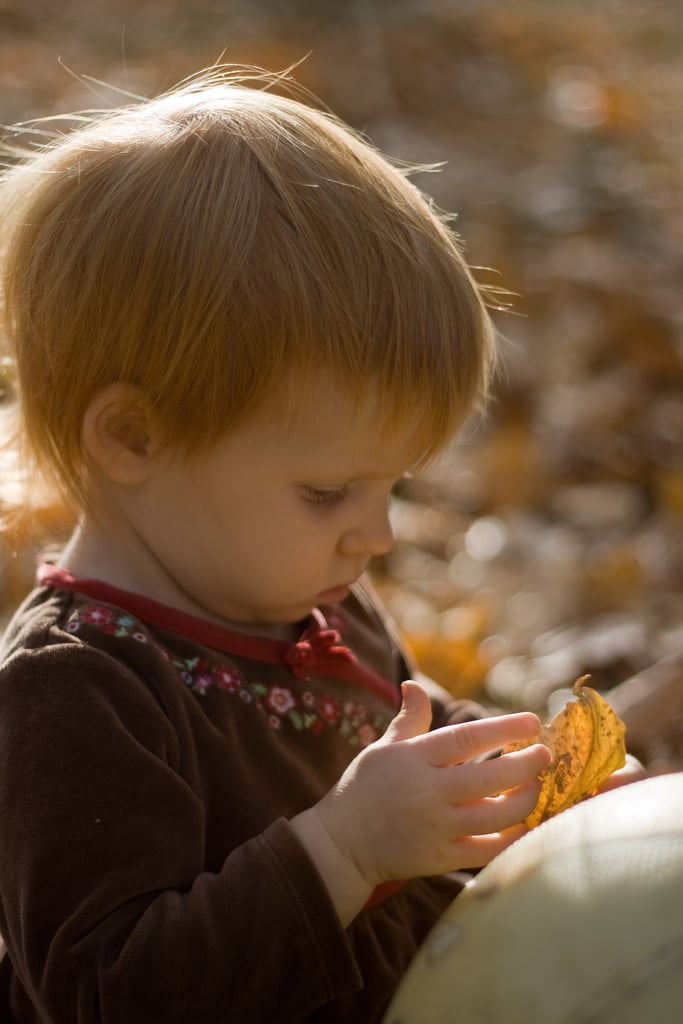 A Closer Look
There's nothing like a snapshot of your little ones when they don't realize a picture is being taken. To sneak this pic, offer your child a leaf and give her some distance. Zoom in to capture your tot while she's inspecting a colorful Fall leaf.
Source: Flickr user Drew and Melissa
06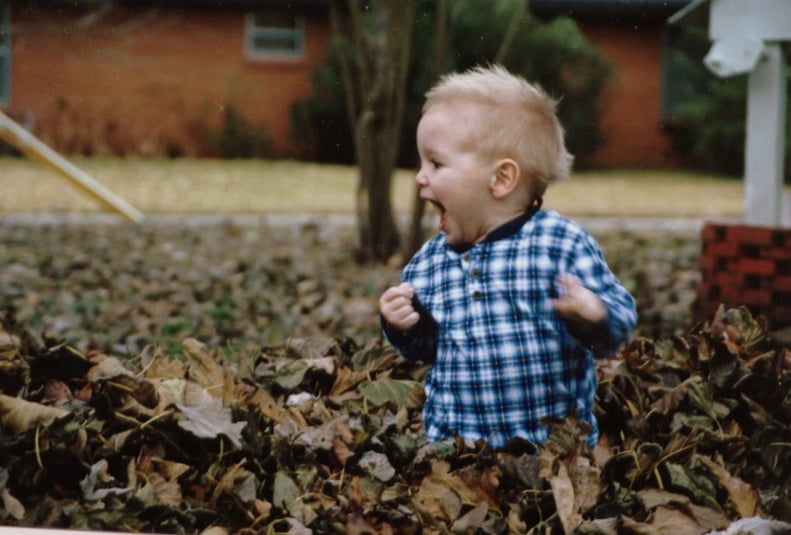 That First Moment
Check out this cutie and his excitement over those leaves! Get down to your little one's level to ensure a great picture that really captures the moment. Or offer your tot the rake and see what happens next!
Source: Flickr user plasticrevolver
07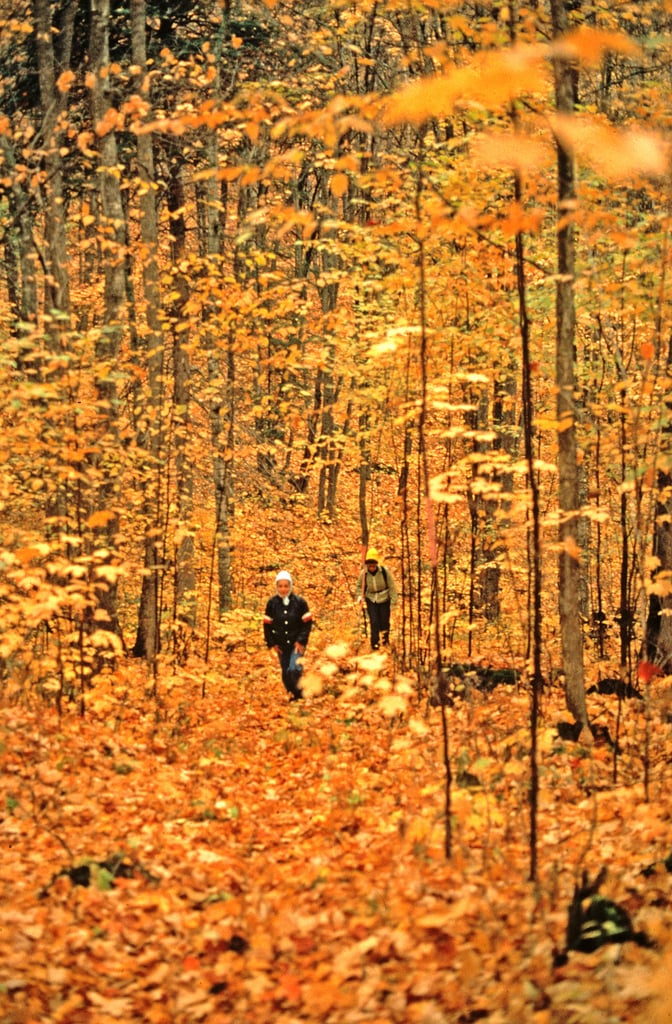 Walk in the Leaves
Head outdoors for a walk and get a few steps ahead of your kids. Take some pictures from a distance to capture the tall Autumn trees. If you don't have a tree-filled forest nearby, a windy road with colorful trees works wonderfully too.
Source: Flickr user Wisconsin Department of Natural Resources
08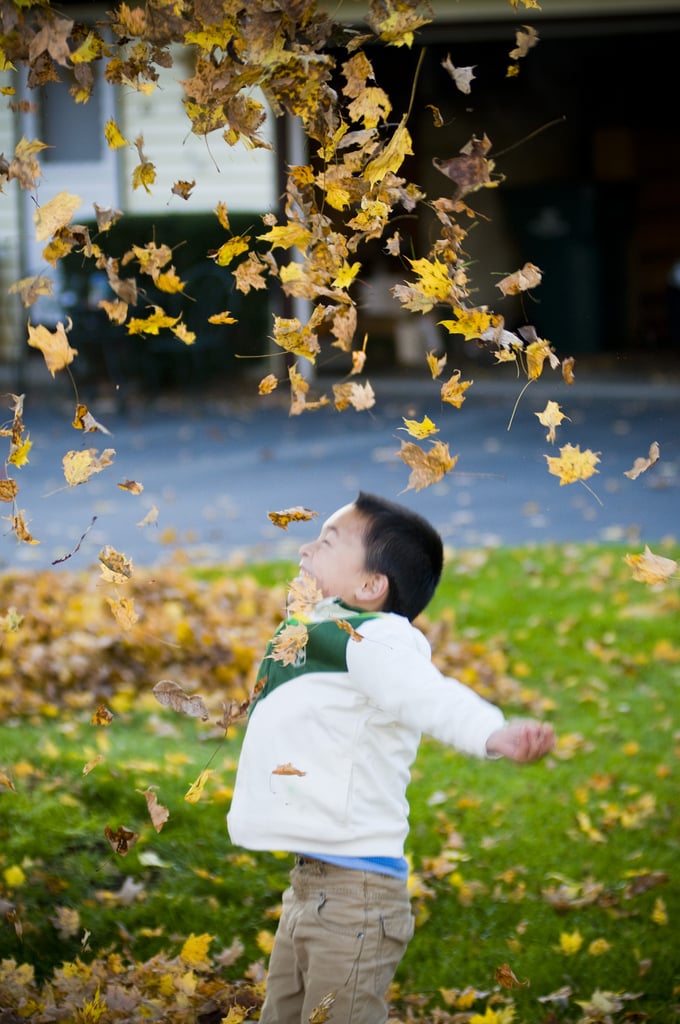 Slow-Motion Leaf Toss
Head outdoors and toss those leaves! To get this fun shot, have your tot toss a few leaves into the air and focus on the leaves, not your little one.
Source: Flickr user rpscott123