The traveling part (as in getting from point A to point B) of vacationing with kids is an adventure in itself, and we're always open to any and all suggestions to making it go more smoothly. These 15 hacks won't guarantee that your toddler won't have a midflight meltdown, but they will help you to feel as prepared and organized as possible for the journey ahead. Buckle up, and enjoy the ride!
01
For a road trip: keep activities easily accessible.
Keep kids' toys, snacks, and other supplies within arm's reach by hanging an over-the-seat organizer behind the front seats, or by attaching suction cups to a shower caddy and mounting it onto the window.
02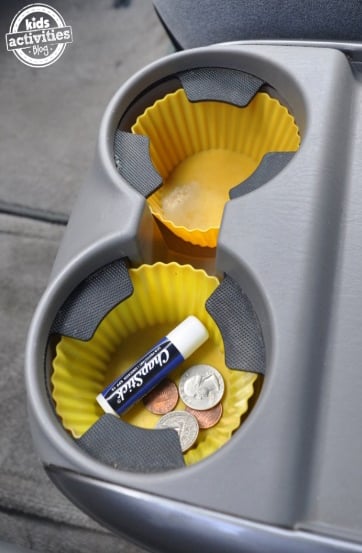 For a road trip: put silicone muffin liners in your cupholders.
Crumbs and stickiness will become a thing of the past (at least as far as your cupholders are concerned). Source: Kids Activities Blog
03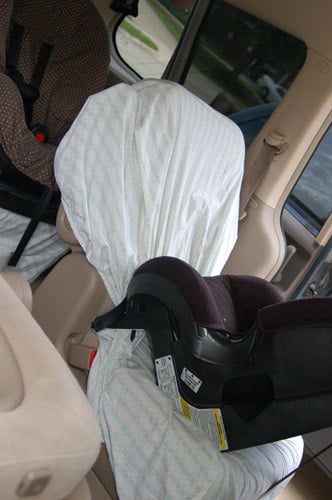 For a road trip: sheets on seats.
Next time your kids spill or get crumbs all over the car, all you have to do is remove the sheet and shake out the mess.
04
Anywhere: toss dryer sheets in your suitcases.
Sweaty, stinky kid smells, be gone!
05
Anywhere: put shoes in shower caps.
It's the easiest way to keep your clothes clean!
06 At the beach: put your phone in a Ziploc baggie.
Because the only thing worse than your phone being water-damaged is your phone being water-damaged on vacation.
07
Anywhere: wrap everyone's earbuds and chargers around old gift cards.
Troublesome tangles, be gone!
08
For a road trip: Create a spill-free sipper.
Insert a crazy straw into a cup upside down to keep the drink where it belongs and off your car seats.
09
Anywhere: roll your clothes to maximize space.
Especially beneficial on a flight when packing space is at a premium.
10
For a road trip: turn a plastic cereal container into a mini on-the-go trash can.
Your car floor will thank you.
11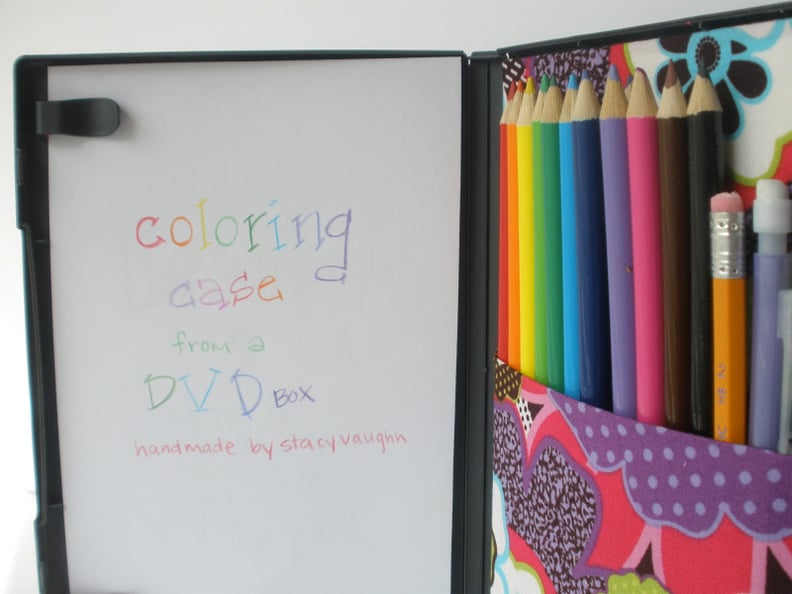 Anywhere: keep art supplies under control.
Future artists will love this hack from Stacy Vaughn. Simply add some paper and colored pencils to an old DVD case for an easel your child can take anywhere.
12
Anywhere: add plastic wrap between your toiletry bottles and caps.
An easy way to prevent a liquid or gel explosion.
13 For air travel: bring along empty water bottles for all, then fill up at a fountain after security.
Congrats, you just saved yourself $4/pop!
14
For a road trip: keep sweet treats from melting.
To keep your treats (everything in moderation, right?) from melting, store them in the AC vents.
15
For a road trip: use a shoe organizer for so much more.
Place an over-the-door shoe organizer on the passenger seat to store toys, books, emergency supplies, and more.
16