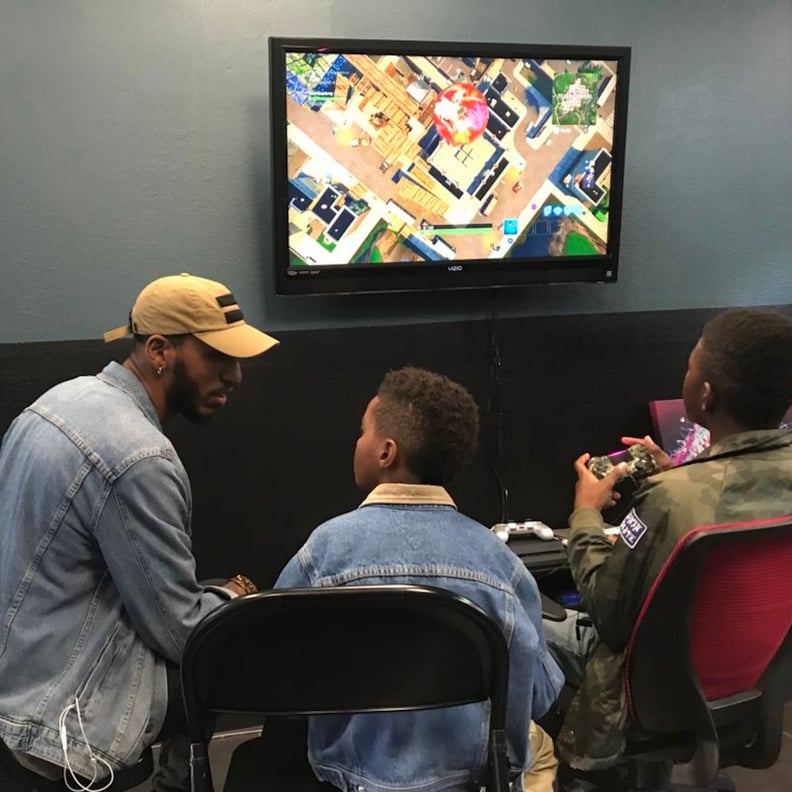 When Aubrey Fontenot found out that his 8-year-old son was being bullied in school, he took matters into his own hands — but his solution to the problem was completely unexpected. The Houston father recently found viral fame after a tweet surfaced that details his heartfelt conversation with his son's bully.
In a tweet that has garnered over 280,000 likes and 92,000 retweets at press time, Fontenot explained that he spent an afternoon with the young man bullying his son — his name is Tamarion, according to KHOU 11 — as a way to "dig a little deeper on 'Why?'" and get to the bottom of the boy's behavior. He later came to discover that Tamarion was being bullied at school himself for not having clean clothes, as his family is currently homeless.
With that information in mind, Fontenot took the tween shopping for new clothes and shoes and documented the experience with a series of short video clips that I would highly recommend watching if you're in the mood to spend the rest of your day smiling from ear to ear. And if that gesture wasn't already sweet enough, Fontenot later brought his son, Jordan, and Tamarion together, sharing a photo of the boys playing video games after seemingly putting their issues behind them.
In addition to showing Tamarion compassion and helping foster a friendship between the boys, Fontenot created a GoFundMe for Tamarion's family, which has already exceeded its $7,000 goal nearly four times over.
Fontenot's Original Tweet
Understandably, Twitter Users Were Pretty Moved by the Story
And Some Were Even Willing to Help in Other Ways