Thanksgiving may be an expectant mama's dream, but before you take advantage of eating for two this Turkey Day, make sure the food you're enjoying is safe for your growing belly. If you've got a bun (and a turkey) in the oven, go back for seconds (and thirds) after you check out these 10 festive foods to watch out for and avoid.
01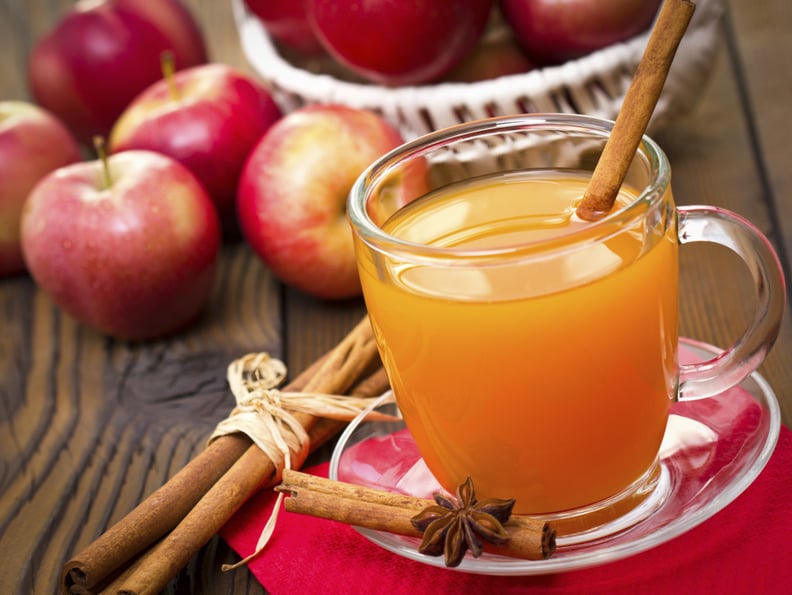 Apple Cider
Before you sip on some sweet cider, make sure it is the pasteurized variety. If not, your beloved Fall drink runs the risk of containing E. coli.
02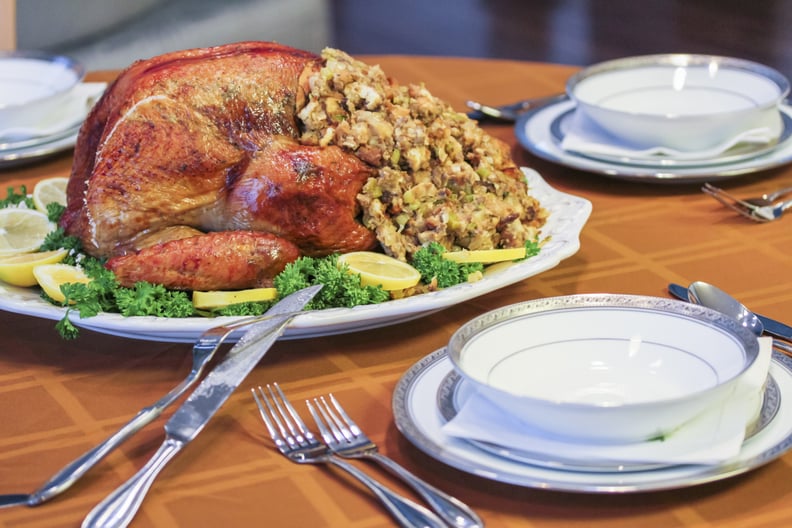 Stuffing
Sorry moms-to-be, but the turkey's cavity doesn't get hot enough to kill all the harmful bacteria. But you don't have to skip the stuffing altogether. Simply place it in a separate baking dish and cook until it reaches a temperature of 165°F.
03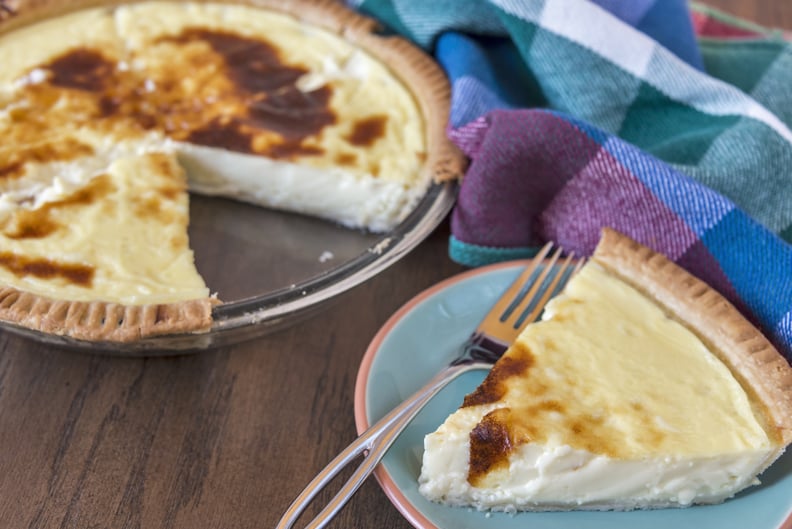 Custard Pie
Is coconut custard pie a Thanksgiving staple? Well, you'll have to wait till next year to enjoy a slice. Custards, mousses, and even homemade ice cream can contain raw or uncooked eggs, which are big no-nos when you're pregnant.
04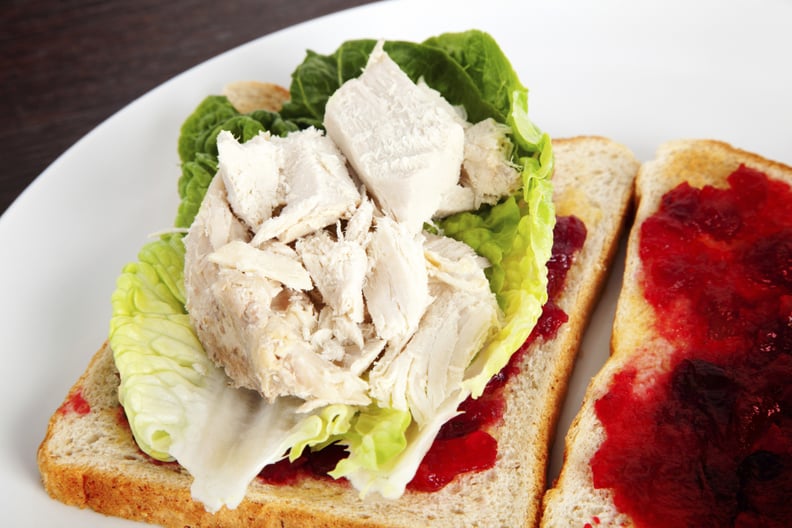 Cold Turkey Sandwiches
Let's be honest, leftovers are the best part of Black Friday. But cold turkey is subject to the same listeria as deli meat. If you plan on making a sandwich, reheat the meat till it's piping hot.