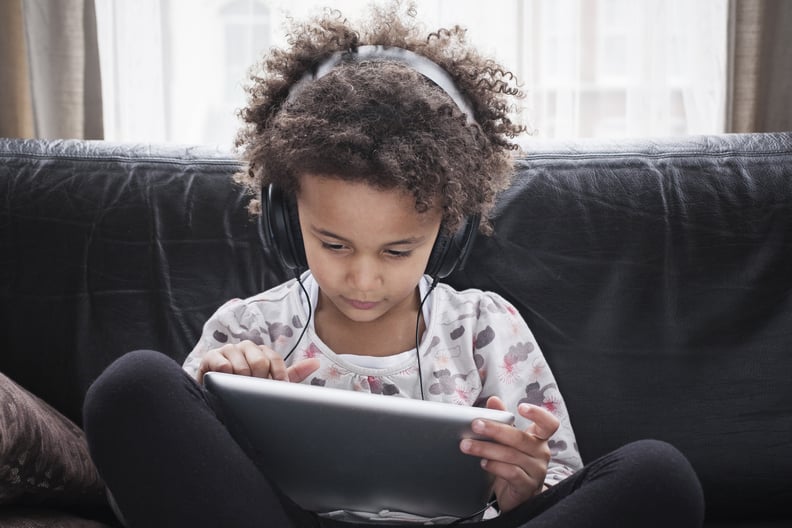 Tom Odulate | Getty
Tom Odulate | Getty
With two kids under the age of 4, I'm listening to more audiobooks than ever. The multitasker in me loves that I can still delve into a good book while tackling a sink full of dirty dishes or sitting in commuter traffic, but my habit can get expensive. So when I discovered that I could download a library app called Libby to access free audiobooks that I'd otherwise be willing to pay for, I realized it could come in handy for my oldest son, too. Being able to download free e-books when we can't make it to the library saves me from having to read the same books over and over again at bedtime.
Whether you're looking to keep yourself entertained through the drudgery of household tasks, or more importantly, your children occupied, these eight free audiobook and e-book resources are worth looking into. And if you're looking to be a little more hands-off during reading time, try these 12 storytelling apps that will do the job for you!
All You Can Books
All You Can Books offers a free, 30-day trial to access their library of more than 40,000 titles. Even if you cancel your subscription, you still get to keep the downloads!
Audible
Until schools reopen, Audible is offering a collection of stories kids everywhere can stream for free. Choose from six different languages and ages ranging from "littlest listeners" to teens. They've even partnered with Harry Potter at Home to make the first Harry Potter book in the series available as a free audiobook!
Epic!
Epic! is the leading digital library for kids 12 and under and offers access to over 40,000 digital books. Right now, parents can take advantage of a 30-day free trial. Or, enjoy free remote student access through June 30, 2020, by teacher invitation.
Hoopla
By linking to your library membership, you can digitally borrow thousands of free ebooks, comics, movies, television programs, music, audiobooks and more. The platform works through a desktop site, on Apple, Android, or Amazon mobile devices, and on streaming tools such as Roku, AppleTV, Chromecast, AndroidTV, and FireTV.
Libby
Libby partners with public libraries across the country to bring the top ebooks, audiobooks, comics, magazines, cookbooks and more to your device for free. All you need is a library card to sign up, but even if you don't have one, many libraries have the Instant Digital Card feature which allows readers to sign up with their phone number.
Overdrive
Overdrive allows you to enjoy ebooks and audiobooks for free through your local public library or school.
Sora
Sora, a new reading app from Overdrive, is designed specifically for students. The app makes it easy for kids to borrow ebooks and audiobooks from their school and search from local libraries. Plus, cool features kids to take on reading assignments, take notes and make highlights, earn badges by reading books, and even keep track of reading stats to set book reading goals.
StoryMentors
StoryMentors is a new online library that helps beginning and struggling readers strengthen their skills. Books come with a parent guide filled with activities and a mentor guide so that parents can talk about the text like teachers do. With 25 books in their library, it's a fantastic resource from kids ranging from PreK to second grade.