Frozen-themed birthday party? Check. Olaf and Sven backpacks and lunch boxes? Bought. Anna and Elsa Halloween costumes? In the works. Frozen pumpkin? We've got you covered. Add to the long list of Frozen must haves with these creative ideas inspired by the movie we all just can't seem to let go of. There's glitter, paint, and an array of ways to display your kids' favorite Disney friends on theirHalloween pumpkins. Scroll through to get inspired.
01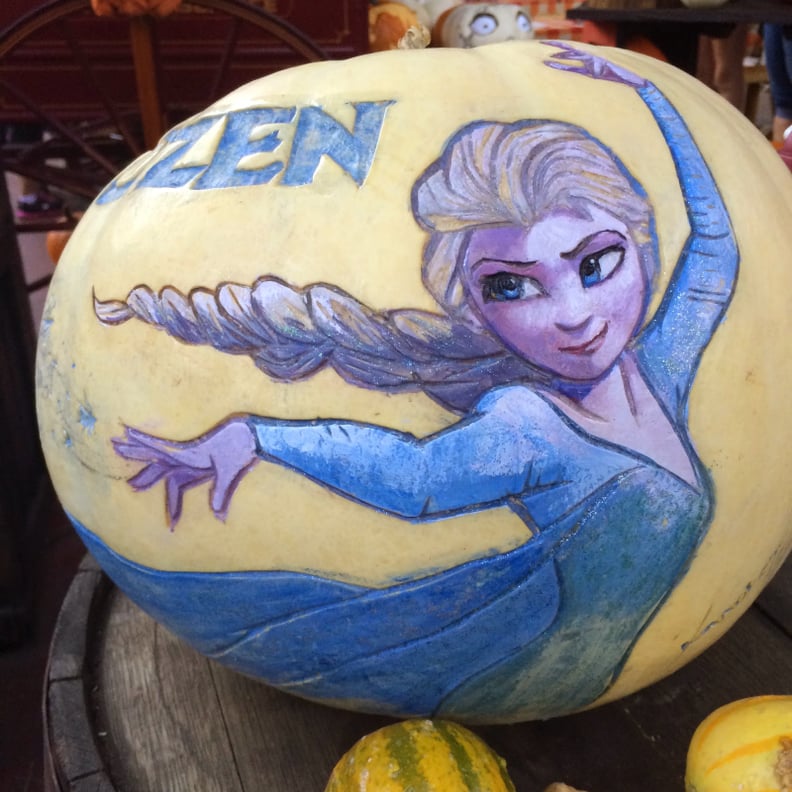 Elsa Letting It Go
Replicate a scene from Elsa's most famous song.
02
Paint the Whole Clan
Perfect if you have several kids (or if you want to add your own Frozen pumpkin to the mix!).
03
Sparkly Pumpkin
Give your Halloween decoration some sparkle and shine with a glittery pumpkin.
04
Dancing Olaf Pumpkin
The hilarious snowman is definitely a fan favorite, so show him in all his fun-loving glory.
05
Hairy Pumpkins
Add Elsa and Anna's long manes to your pumpkins — no knives or paint required!
06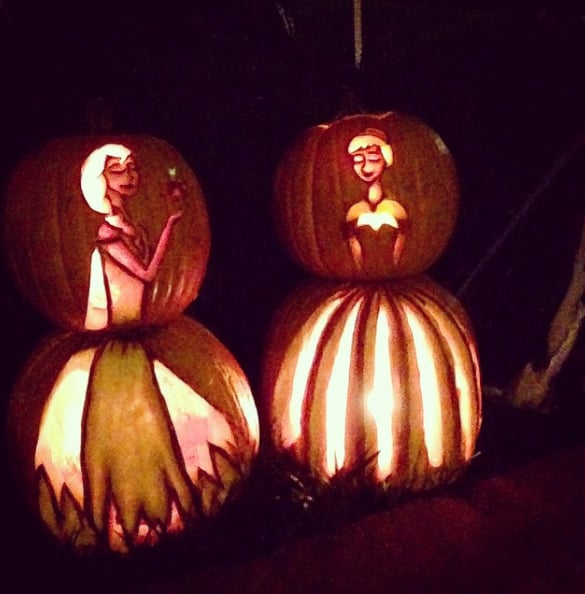 Anna and Elsa Pumpkins
Stacking these pumpkins to create Anna and Elsa's impressive gowns takes these pumpkins to a new level.
07 Anna and Elsa Pumpkin
Show that sisterly love on the face of your family pumpkin.
08
Carved Elsa Pumpkin
Carving your kids' favorite Frozen character on the pumpkin is a great way to incorporate their favorite movie with Halloween.
09
Glitzy Painted Pumpkin
Give your pumpkin a Frozen feel with the help of some snowflakes, glitter, and big crystals.
10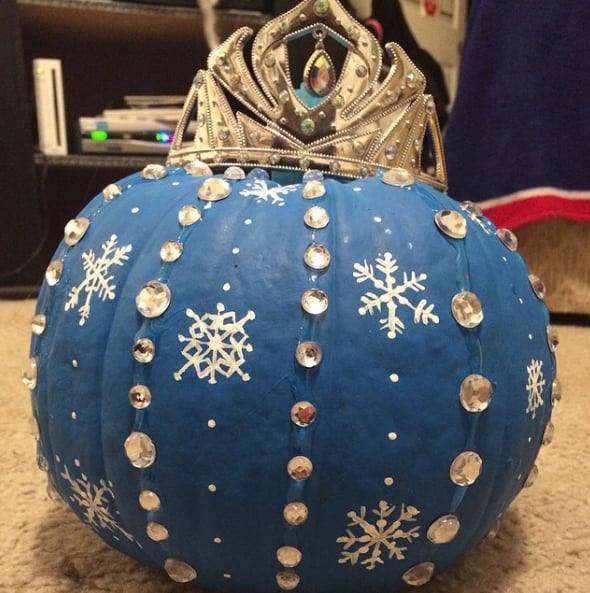 Winter Wonderland Pumpkin
This gorgeous pumpkin sparkles just like the ice Elsa covers Arendelle in, and you can DIY your own!
11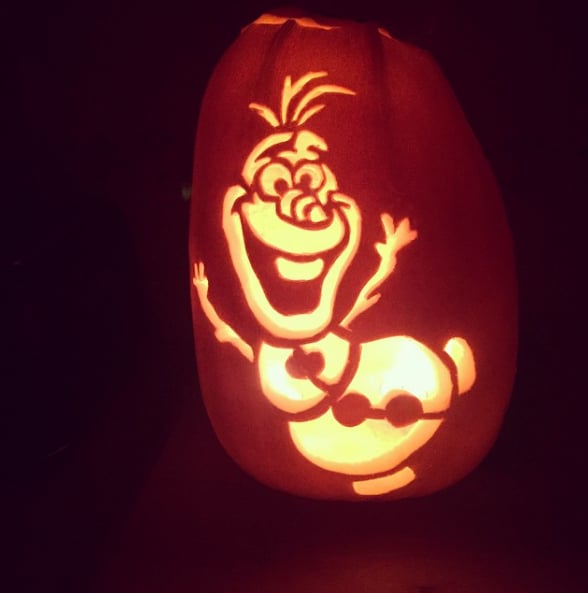 Olaf Carving
This happy pumpkin totally nails the Olaf look.
12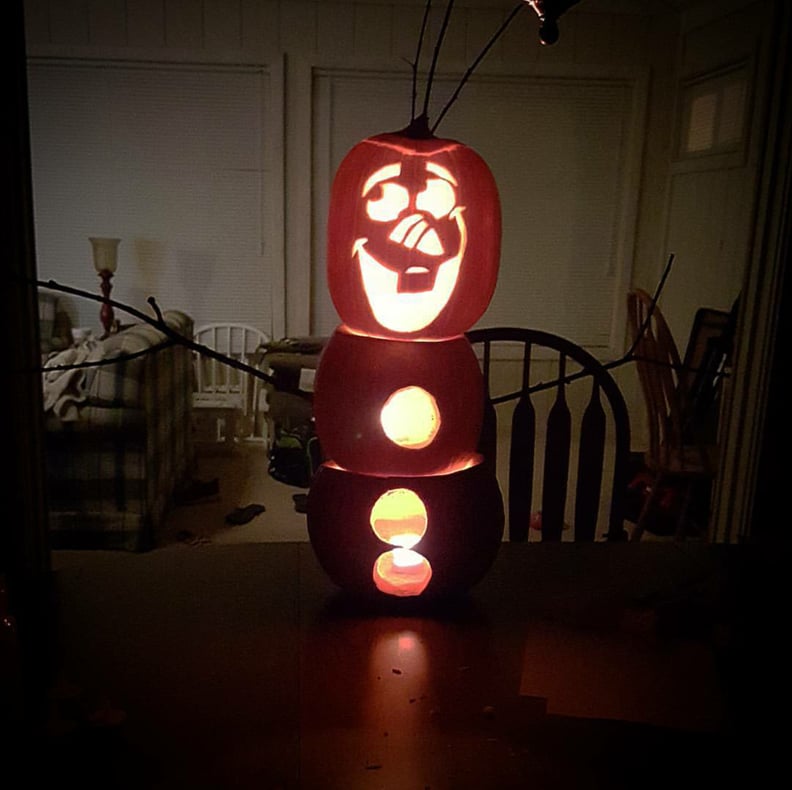 Over-the-Top Olaf
Just like with balls of snow, stack three round pumpkins to create the perfect pumpkin version of this beloved snowman.
13
Elsa Silhouette
A whimsical carving of her favorite princess of all time can be made with a stencil or drawing using a marker.
14
Elsa With Props
If you're not so good with a knife (or you'd just prefer your kids not mess with that just yet) pick up some tulle and a crown at a craft store. Throw some googly eyes into the mix and you're set.