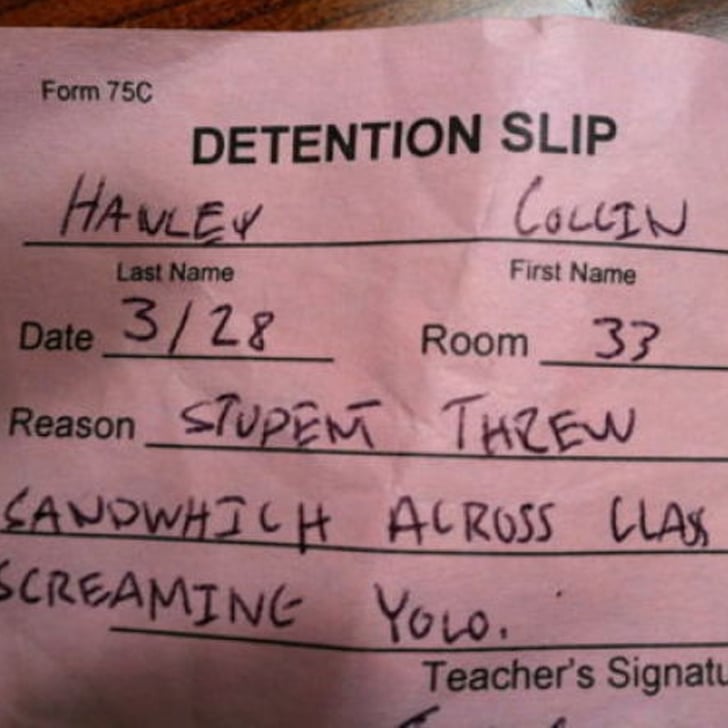 Of course you never want to get a call or message from school about your child getting into trouble. But as times change, so do the things that actually get kids in trouble. According to these detention slips, some of those things are actually extremely hysterical.
Ready your sense of humor and look through to see 23 detention slips that would probably make you laugh if your kid brought them home.
03
Staplers No Longer Allowed in Class
06
Internet Surfing Gone Wrong
11
Hunger Games Reference or Serious Interest in Woodworking?
14
Katniss Everdeen's Remark
16
Detention Is Superman's Kryptonite
17
What Would Harry Potter Do?
23
When Green Is Your Favorite Color