Gigi Hadid Shares Her Morning Routine as a Mom
Gigi Hadid Shares Her "Very Mom Morning Routine," and It Includes Daily Pancakes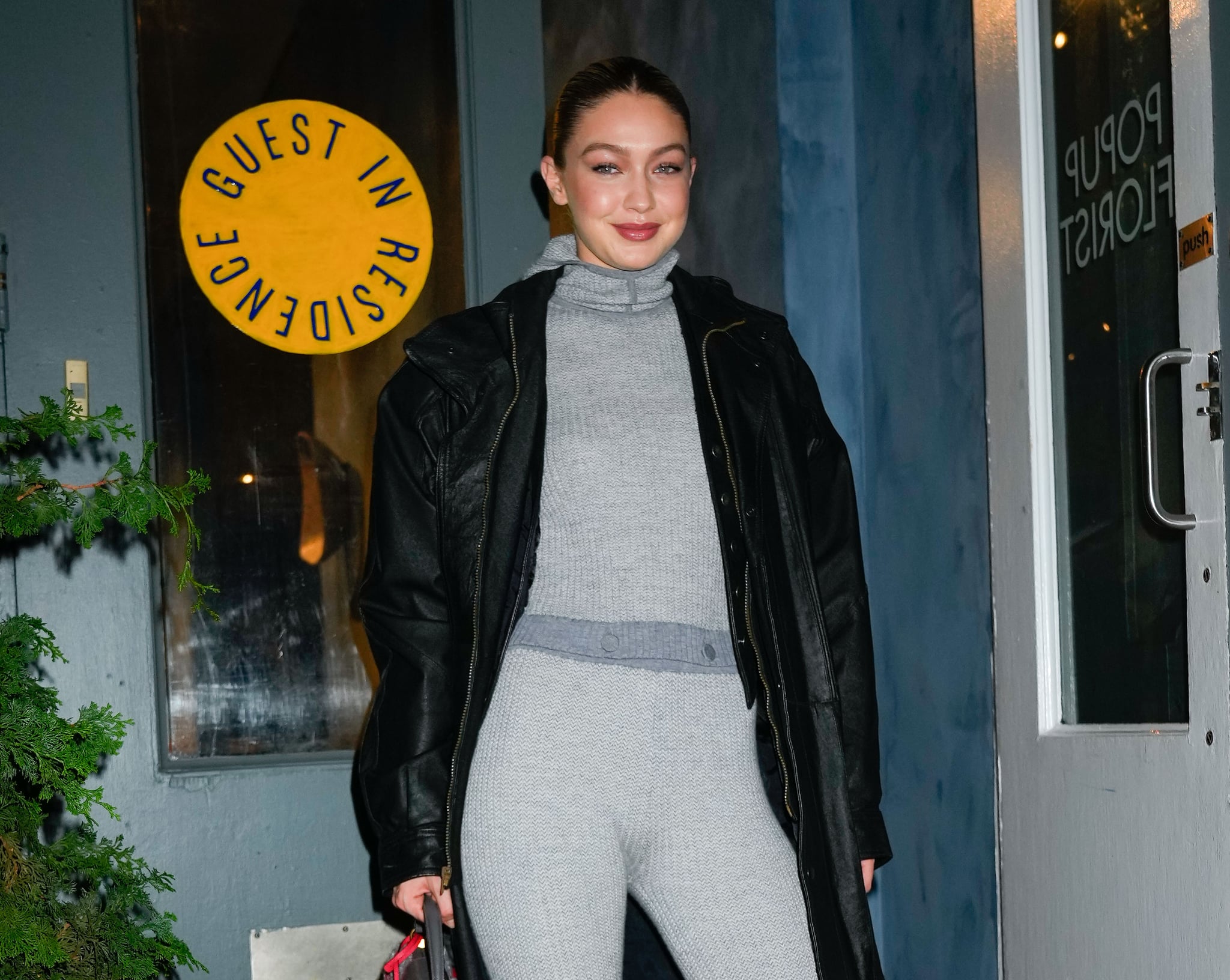 Gigi Hadid has a self-reportedly "very mom morning routine." The supermodel and her 2-year-old daughter, Khai, are inseparable, even sharing the same breakfast.
Hadid's day starts between 7:30 and 8:30 a.m — or she'll wake up whenever her daughter wakes up — she told WSJ. Magazine for its My Monday Morning series. Her breakfast is also determined by her little one. "I eat whatever Khai's having. I make her pancakes and sausages every day." She continued, "For Christmas, she asked me what I was going to ask Santa for and so I said I wanted a new pancake pan. I ordered myself, via Santa, this cool pancake pan—each little circle pancake is a different animal, so she can have lion pancakes or llama pancakes. It's really fun."
The 27-year-old says she gets most of her exercise from running around after her toddler. "We walk a lot. We do yoga together. With lifting her and running around all day and going to the park, I get moving," she shared.
This isn't the first time Hadid has opened up about motherhood. In September 2022, she shared more of her experiences with Khai on "Sunday Today With Willie Geist." "I think she's a genius. But I think that's what everyone says about their kid," Hadid acknowledged. "The more that she talks, and understands, and remembers, it just gets more and more fun. And she's a blessing."
The model shares Khai with ex-boyfriend Zayn Malik and up until recently kept her out of the spotlight except for the occasional Instagram post. "The rumors are true: my best friend, purpose, muse, greatest pride & joy! I feel so lucky and inspired bein your mama, my Khai !!" she wrote in a caption. "An old soul full of sunshine, you light up everyone's days! Thank you 🧡 thank you 💛 thank you 💕"