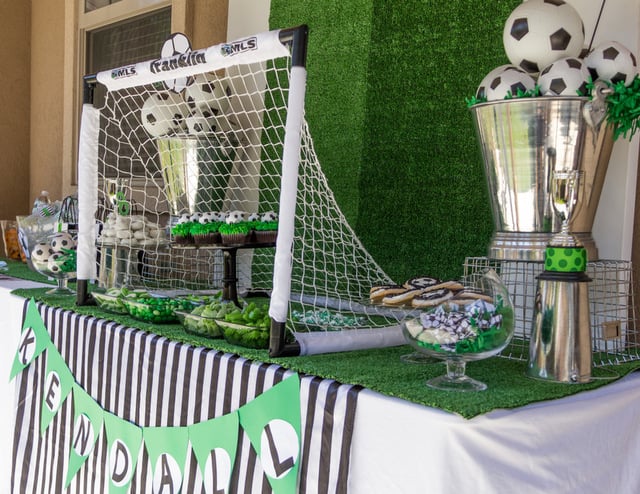 As POPSUGAR editors, we independently select and write about stuff we love and think you'll like too. If you buy a product we have recommended, we may receive affiliate commission, which in turn supports our work.
Many girls want a birthday party that revolves around princesses and includes the color pink, which is why Monique Grafton was superexcited to plan a soccer-themed soiree for her client's 8-year-old daughter.
"I did this party shortly after starting my business about a year and a half ago," Monique, owner of Bash Party Styling, tells us. The mom and party planner searched the web and Pinterest for inspiration, but in the end, the ideas for this soccer party came straight from Monique's mind — with a little help!
With the 2014 FIFA World Cup Brazil kicking off this week, we could all use a little inspiration for a soccer bash. Scroll through to see pictures from a party that really scores! Source: Arica Grafton Photography
01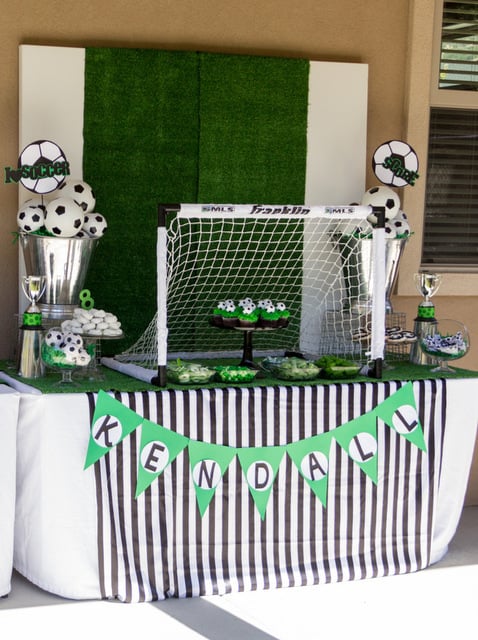 Let the Game Begin!
02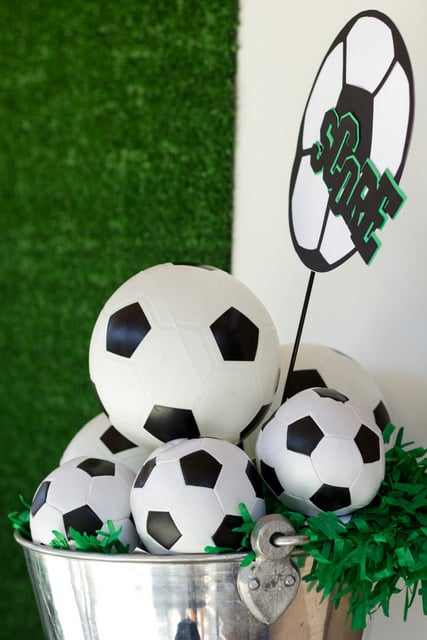 Have a Ball!
The soccer balls were used as both decor and a gift for guests to take home at the end of the party. Source: Arica Grafton Photography
03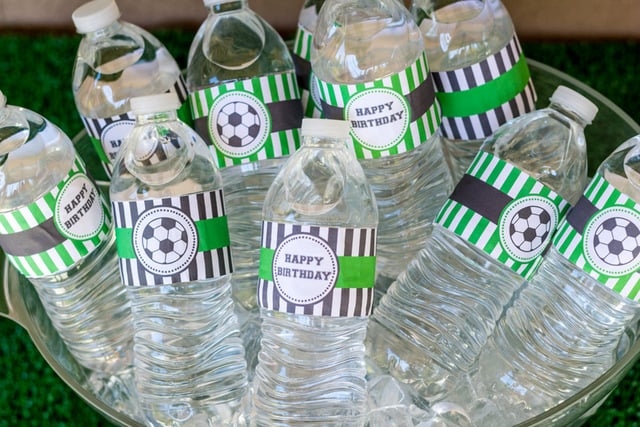 Hydration Station
04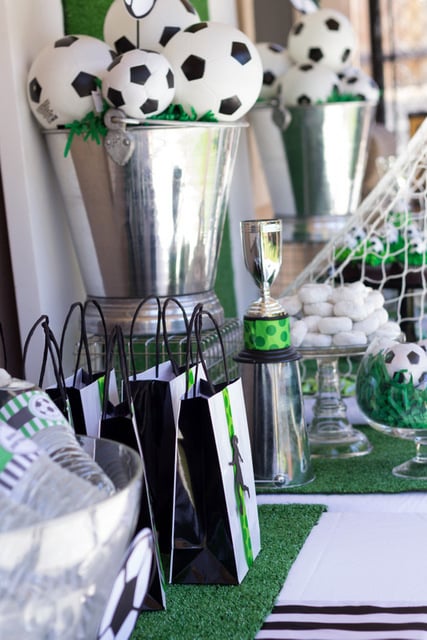 DIY Decor
In order to display soccer balls, Monique used two silver buckets that flanked both sides of the net. Source: Arica Grafton Photography
05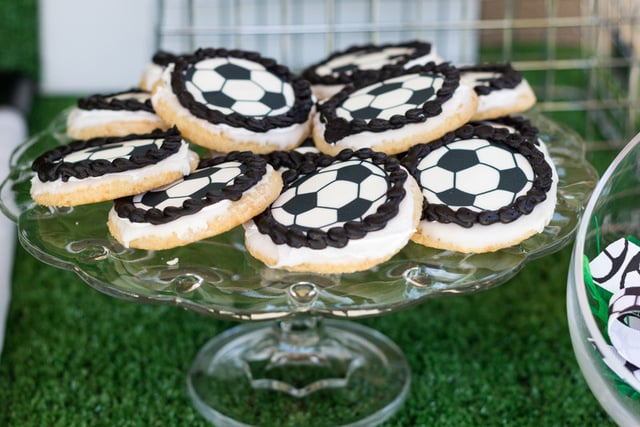 Snack Break
06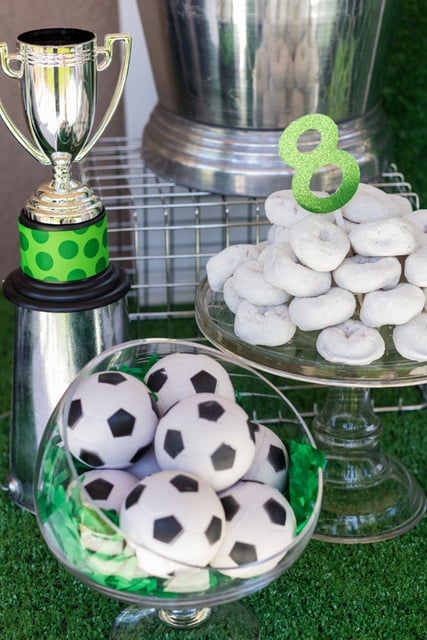 The Love of the Game
Monique kept the design fairly simple, using glass and steel platters to showcase the desserts and decorations. Source: Arica Grafton Photography
07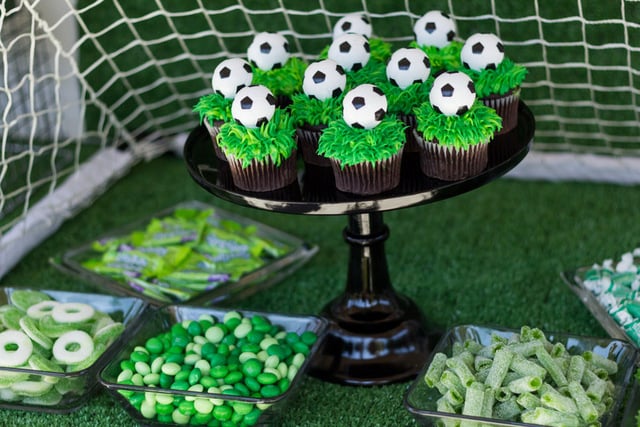 Big Green Goodies
The cookies weren't the only sweet treats. Guests also dined on green candy and cupcakes from a local grocery store. Source: Arica Grafton Photography
08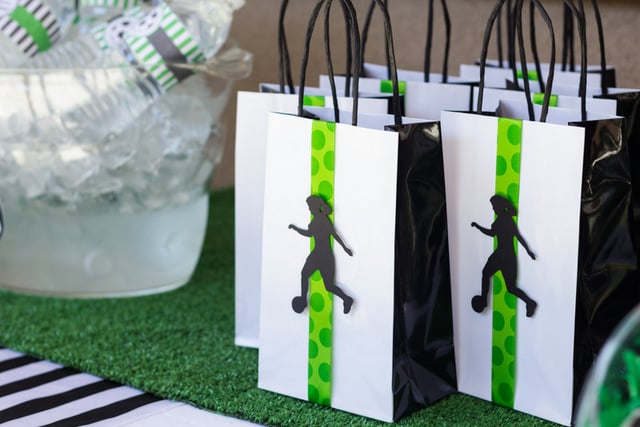 The Final Score
09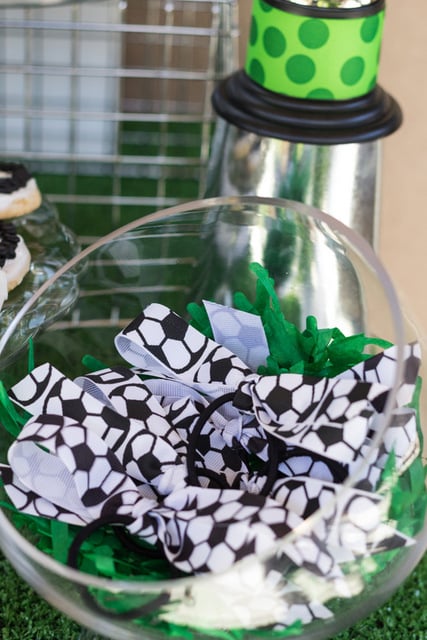 It's a (Hair) Tie!
In addition to the balls and other goodies, guests were given soccer-themed ponytail holders. Monique simply glued a bow, made from soccer-ball ribbon, to a hair tie to create these special gifts. Source: Arica Grafton Photography
10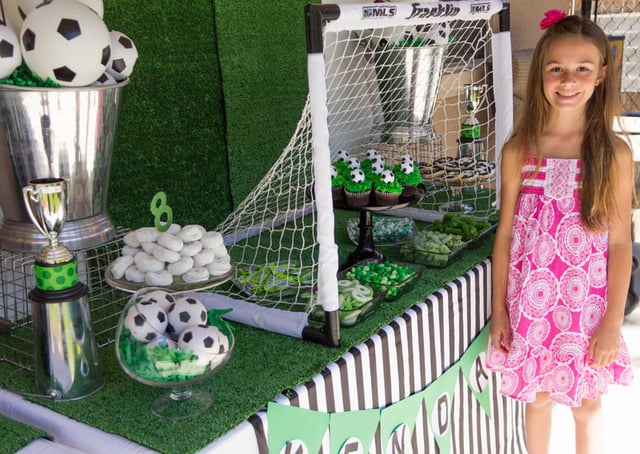 The Guest of Honor
"My favorite moment is when the guest of honor gets to see the party once I'm done setting up," Monique says. "It's always priceless." But what was Kendall's favorite part of her big day? Monique says it may have been the decor.
"She loved being able to take the goalie net down and play soccer with her friends." Source: Arica Grafton Photography