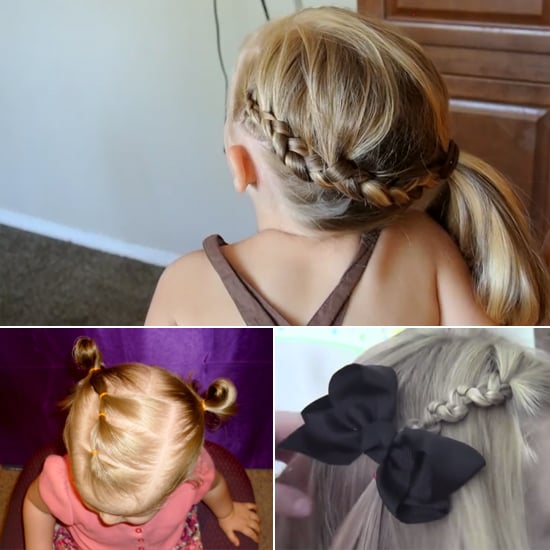 It's amazing what moms can do with a brush, a bunch of elastics, and a can of hairspray. The only thing that can stop them from creating an impressive 'do is an impatient child — specifically one in the midst of her toddler years. But just because your child is going through the terrible twos and threes doesn't mean their hair needs to reflect it. We've rounded up some easy hairdos that only take a few minutes to create, so your little one can get back to doing the things she loves.
01 Bantu Curls
Not only do these knots make a funky 'do, but they also result in some pretty spectacular spirals when you take them out.
02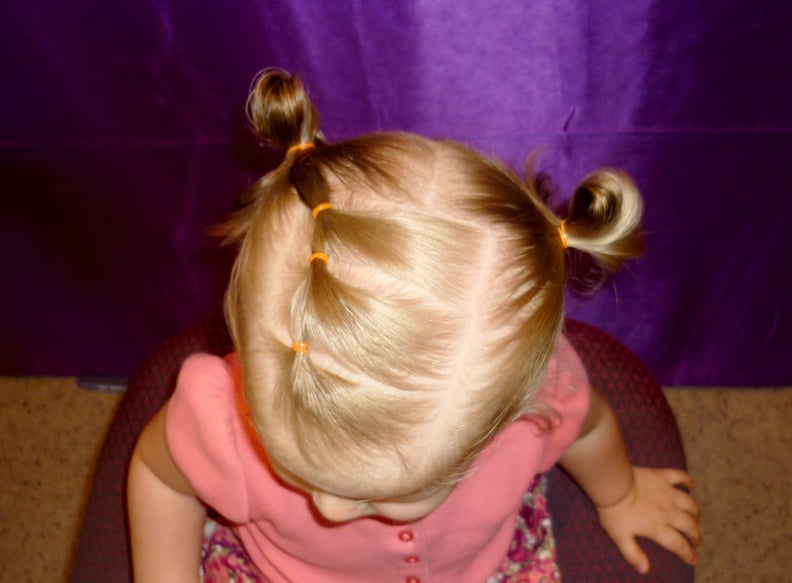 Elastic "Braid" Pigtails
If you don't have the time (or talent) to make a braid, try this simple trick.
03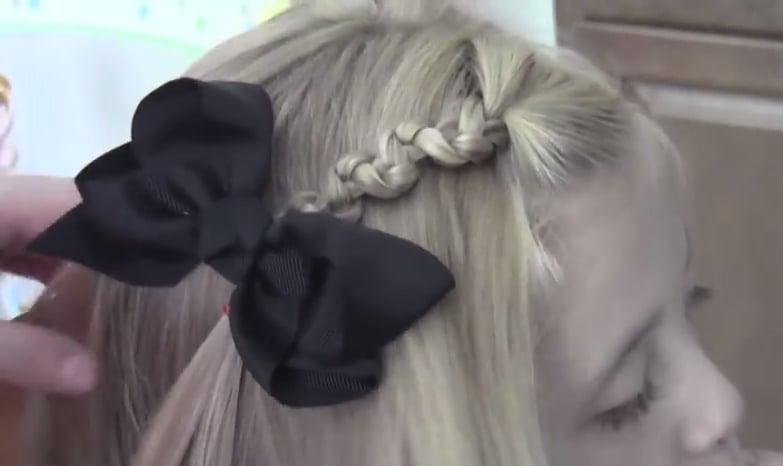 Easy Side Braid
Keep the bangs away from her eyes with this simple braid.
04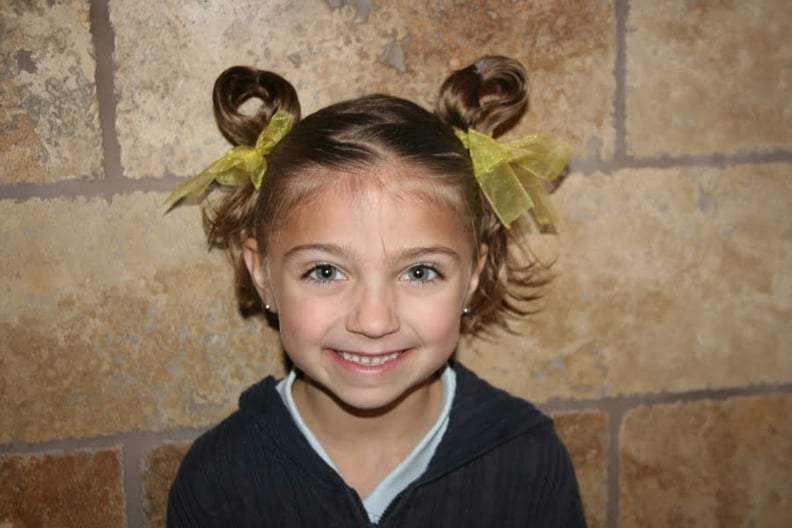 Bunny-Ear Pigtails
Your girl will flip for these floppy buns.
05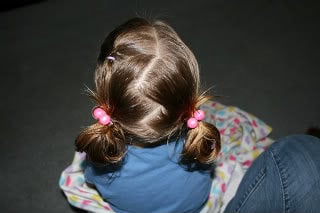 Messy Buns
06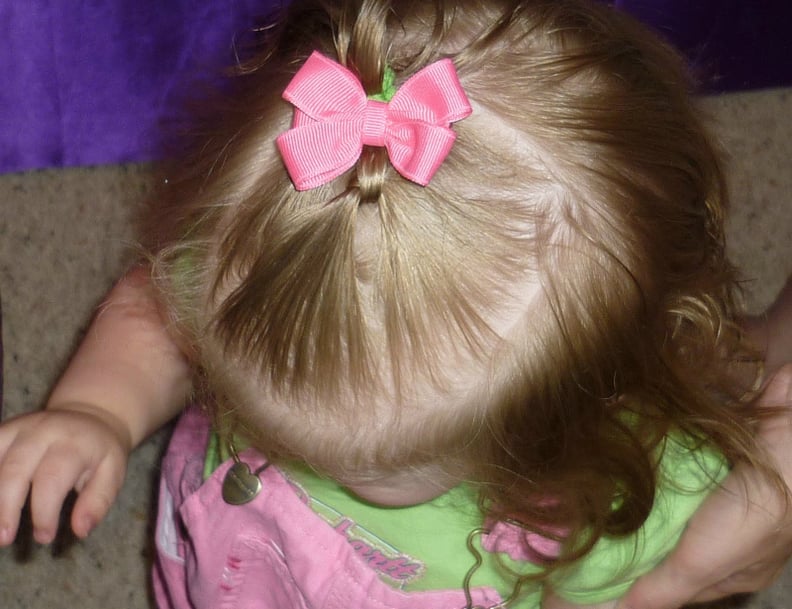 Half-Up Knot
This twist-and-pull style takes seconds to complete.
07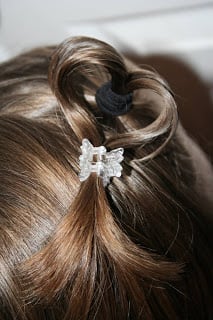 Heart Pigtail
Hair elastics and a couple of clips are all you need to complete this cute 'do.
08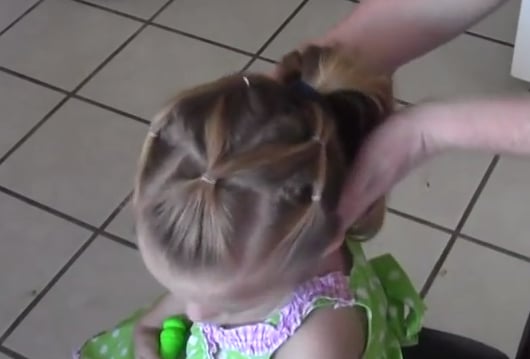 Knotted Ponytail
Add some shape and style to a simple ponytail.
09 Paper-Towel Curls
Hot curlers and children just don't mix. Luckily, you can give your girl some gorgeous waves with a few paper-towel strips.
10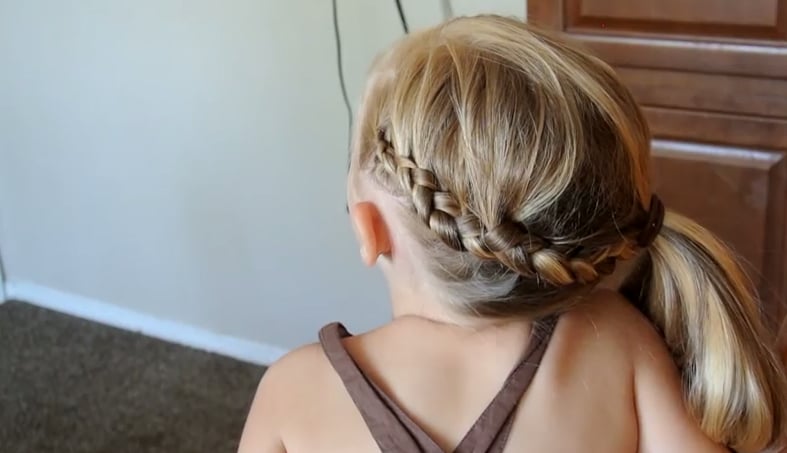 Braided Side Ponytail
This hairstyle combines two classic 'dos into one amazing look.