Scary and spooky Halloween parties are great for kids who have no fear, but for those of us with scaredy-cats, they can be a nightmare. If your little one isn't all about the bloody vampire life, these mild party themes are the perfect solution. They are still totally on brand for the holiday, featuring the occasional witch and monster, but won't result in tears.
01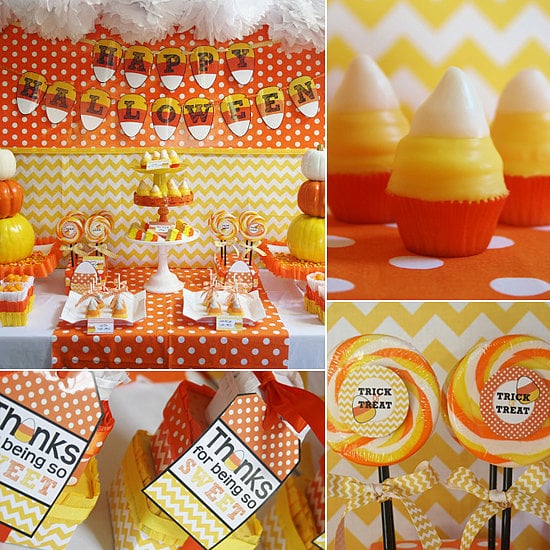 The Cutest Candy Corn Party
"I wasn't even sure I wanted to have a Halloween party until I stumbled across the cutest candy corn printable set. Candy corn, check! Chevron, check! Polka dots, check! That was it! I was having a party," said Kate Petronis of And Everything Sweet. So in a week and a half, Kate threw together one adorable after-school Halloween party, full of candy corn treats, including cake pops, Rice Krispies treats, lollipops, and top hat cupcakes; candy corn pumpkin topiaries; and those adorable printables.
02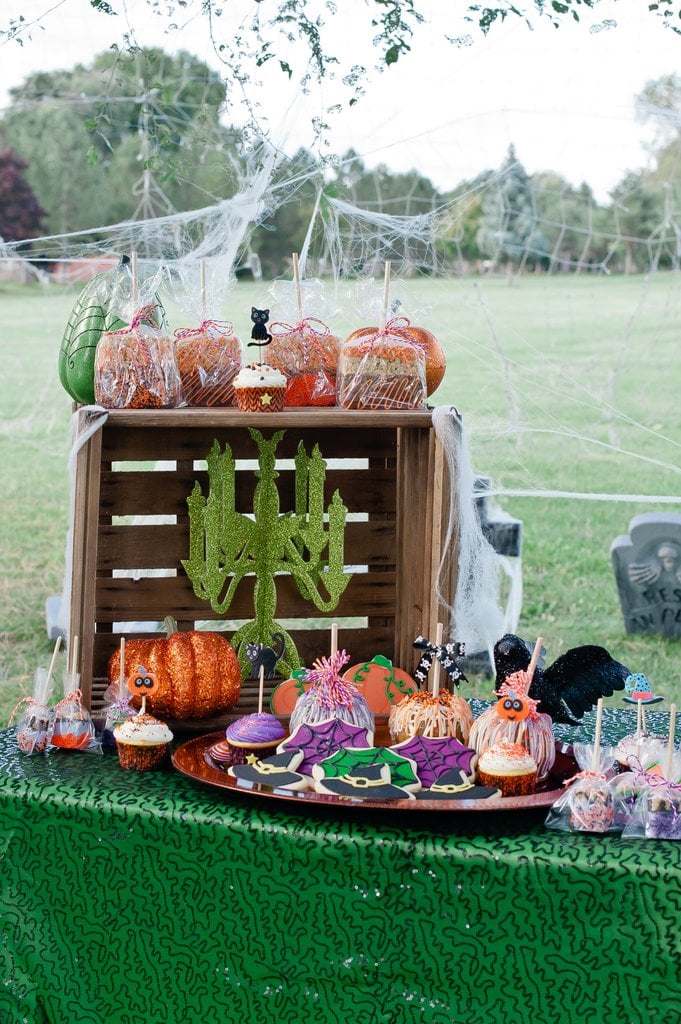 A Witchy Celebration
Witches can be scary . . . or super adorable. Colorful decor; delicious treats including caramel apples, cupcakes, and Rice Krispies treats; and broomsticks with pink details make this Halloween theme fun, not spooky.
03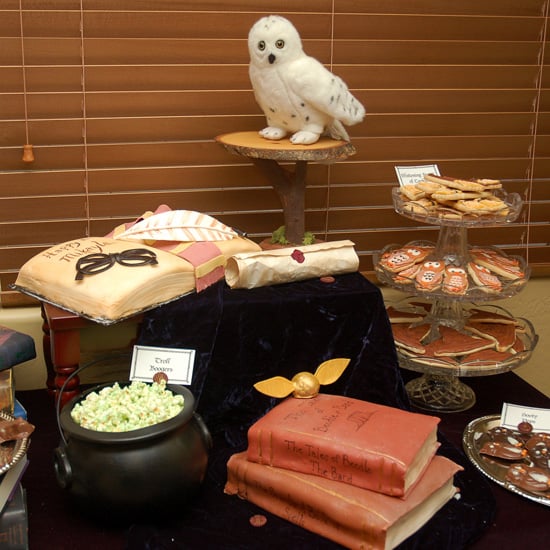 A Harry Potter Party
Hogwarts fans, be warned! This fantastical Harry Potter party is going to blow your mind. This Harry Potter celebration was actually a birthday one for a Gryffindor fan, but it works just as well for a kid-friendly Halloween bash. Complete with spell-casting classes, Hedwig the owl, and golden snitches, every detail about it is completely copy-worthy.
04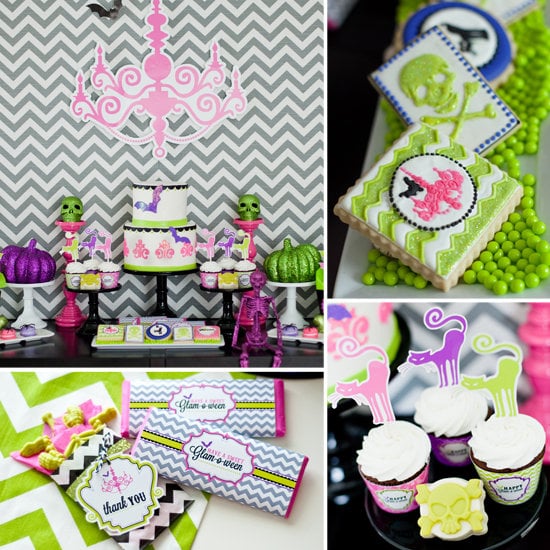 A Glittery Glam Bash
Forget the orange and black of traditional Halloween parties! Anders Ruff's Glam-o-ween party was all sparkle and shine without a hit of spookiness to be found. "This year, we stepped away from the traditional orange and black and designed a collection full of all things Halloween glam," Maureen Anders said.
05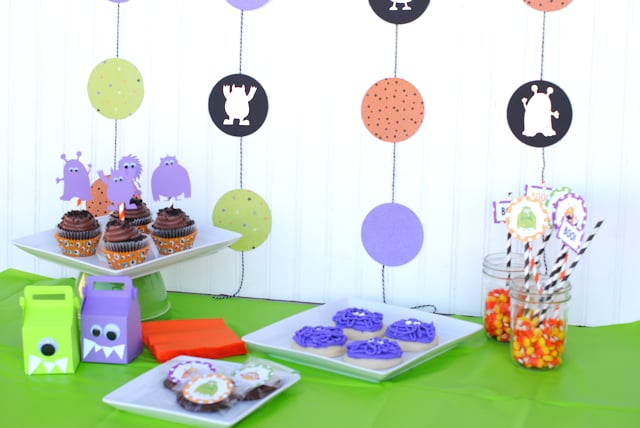 A Monster Mash Party
Your little ones will want one of these cute little monsters to hide under their beds. The cute monsters in this mash party have wild hair, googly eyes, and smiles on their faces.
06
A Halloween Candy Land
We can't get over all of the sweetness found in this Halloween candy land party. Using printable paper decorations from Etsy, the party is packed with cookies, cupcakes, caramel apples, and, of course, candy.
07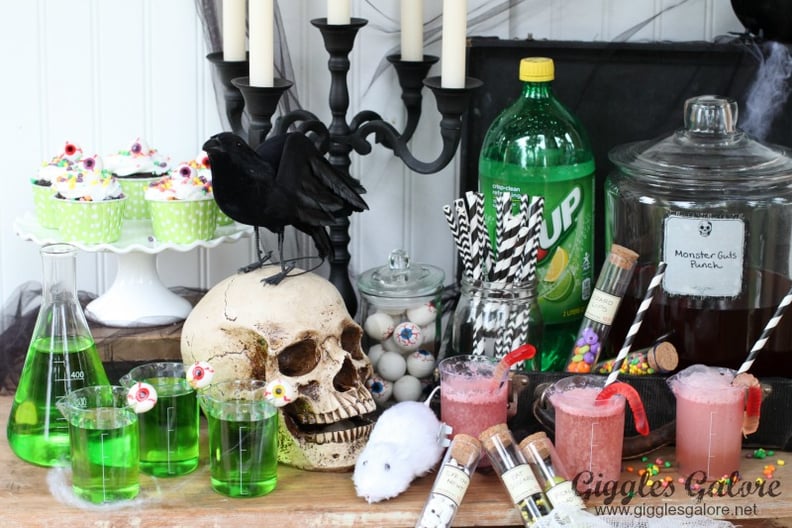 A Mad Scientist Party
Curious kids will be right in their element if you create a scientist's den this Halloween. Smoky cauldrons, beakers full of wormy cocktails, and test tubes of creepy snacks will have every kid at the party giddy.