Ladies and Gentlemen, We Have 3 Words For You: Harry Potter BEANBAGS!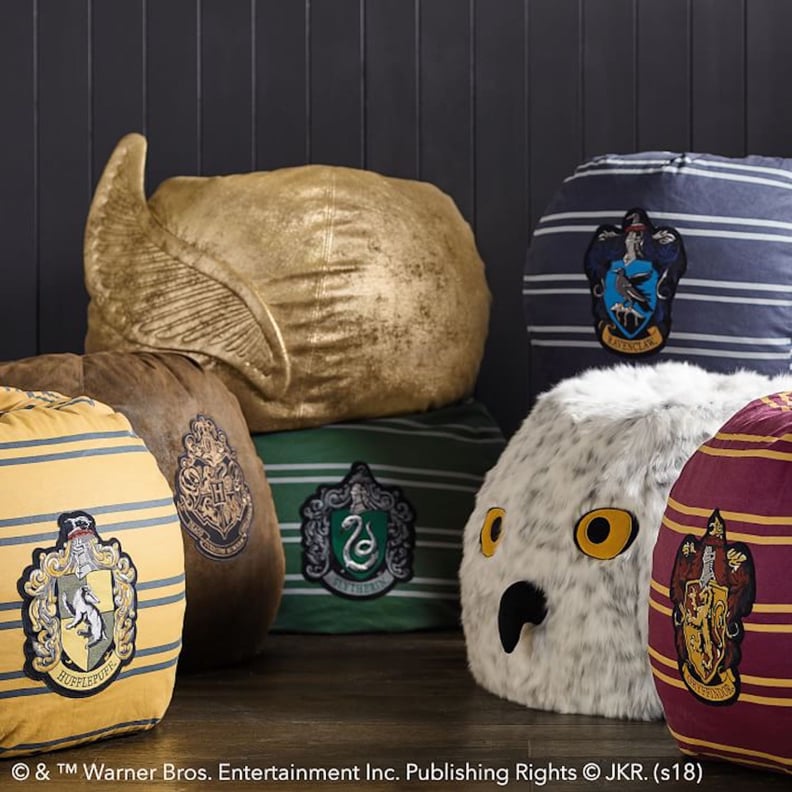 PBTeen
PBTeen
As POPSUGAR editors, we independently select and write about stuff we love and think you'll like too. If you buy a product we have recommended, we may receive affiliate commission, which in turn supports our work.
Sure, regular ol' beanbags are cool and all, but you know what's even cooler? Harry Potter beanbags. Yep, they exist out there in this crazy, nostalgia-loving world, and you can buy them online at PBTeen right this very second.
Earlier this year, Pottery Barn released a whole slew of magical home decor products that pay tribute to the Harry Potter series, but quite frankly, we're still processing the sheer gloriousness of the beanbag collection. Not only are there striped ones with the color and crest of all four Hogwarts houses, but there's also a furry lounger that emulates Harry's trusted owl Hedwig, straight down to the piercing yellow eyes. Oh, and we couldn't possibly forget to mention the best one of them all: the golden snitch beanbag, which features a shimmery finish and two wings, just like the elusive Quidditch ball.
Whether you're on the hunt for a cozy gift for your wizard-obsessed kid or are a grown adult who fully owns up to your Hogwarts obsession and needs something to spruce up your reading nook, you'll definitely want to admire these comfy Harry Potter beanbags. Gather your Galleons and check out all seven of them ahead.
Hogwarts Trailblazer Beanbag