Snack Attack: Eat This, Not That For a Healthier Snack Time
Welcome to our guide to Back-to-School Success: 31 days of tips, apps, recipes, and more to help you make this your family's best school year yet. Today includes healthier after-school snacks.
When tots burst through the door after a busy day at school, the first order of business is securing a snack. Moms are busy, and while many aspire to feed their lil ones only homemade meals and snacks, that's just not always an option. With studies linking pesticides found in many "kid-friendly" foods to ADHD, it's time to pay more attention to what exactly is in our kids' foods. Store-bought doesn't have to mean sacrificing health and nutrition: there are plenty of great organic alternatives to unhealthy, sugar-laden after-school classics. Check out a selection of snacks that kids might like even better than the original versions. Happy snacking!
01
Peanut Butter
It doesn't get much more classic Americana than a PB&J sandwich. In its natural state, peanut butter is a protein-packed nutritious snack, but many of the popular versions add unhealthy ingredients including excessive salt, sugar, and saturated fats. Organic almond butter, like this Whole Foods version, is a tasty alternative packed with vitamin E, potassium, magnesium, iron, calcium, and phosphorus. Naturally high in fiber and protein, almonds and almond butter are great options for picky kids who don't seem to want to eat anything that's good for them.
02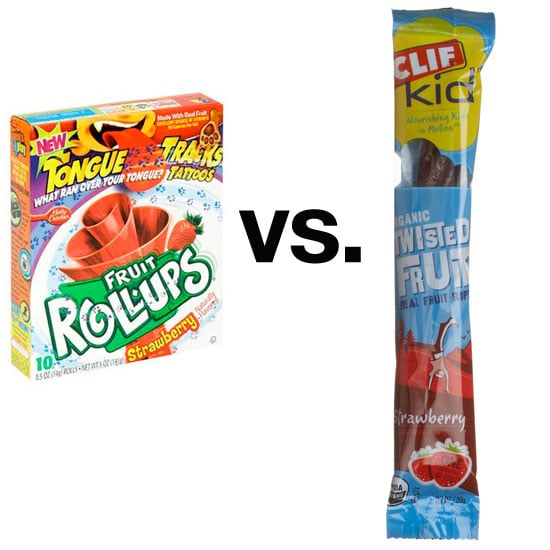 Fruit Roll-Ups
Just because it says fruit on the package doesn't mean the product contains any actual fruit. Alternately, Clif Kid Twisted Fruit Ropes are made from real fruit — organic apple puree, organic apple juice concentrate, organic flavor, pectin, colored with fruit and vegetable juice — and without added sugars, artificial flavors, preservatives, or colors.
03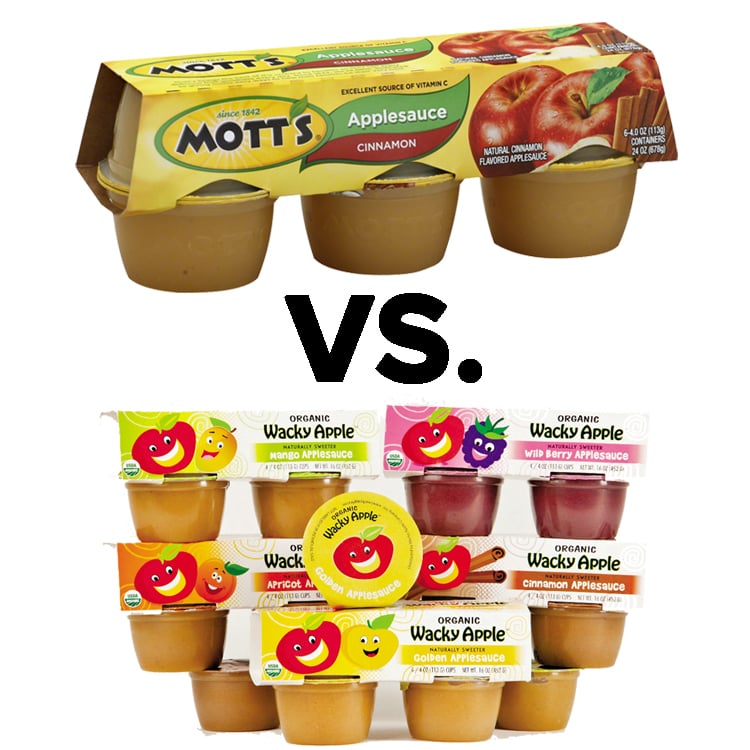 Applesauce
Applesauce should be a no-brainer, but it's not. Even though fruit has its own natural sugars, many brands unnecessarily increase the sweetness level with partially hydrogenated oils and not-good-for-you sweeteners. The US Department of Agriculture reported that a shocking 82 percent of conventional applesauce brands contain at least one pesticide residue, making it especially important to go organic when purchasing the sauce for your lil one.
04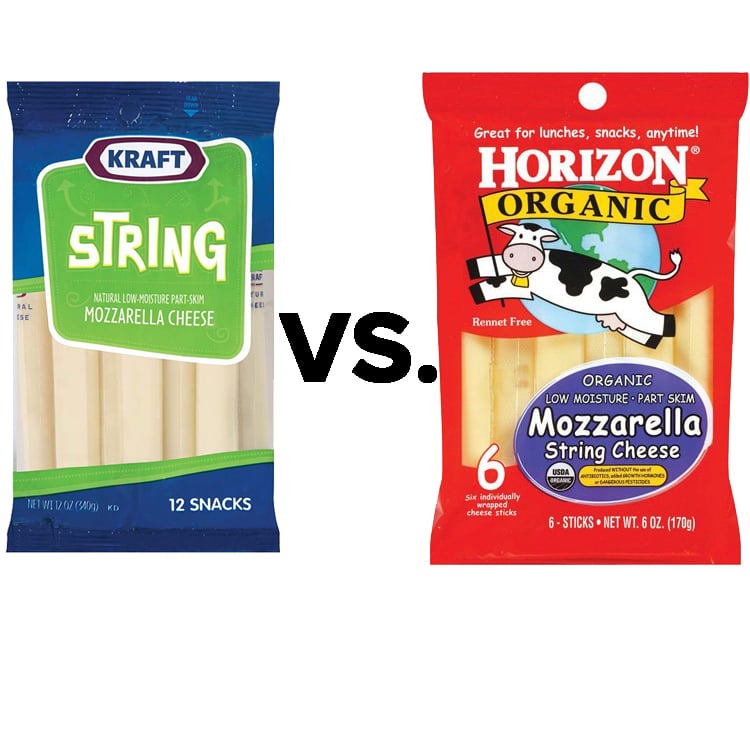 String Cheese
When all else fails, string cheese is a surefire way to get kids to ingest some healthy protein, calcium, and vitamin D. Horizon Organic makes a low moisture, part-skim mozzarella string cheese, which clocks in at just 80 calories, five grams of fat, and eight grams of protein, making it one of the healthiest packaged kids' snacks available.
05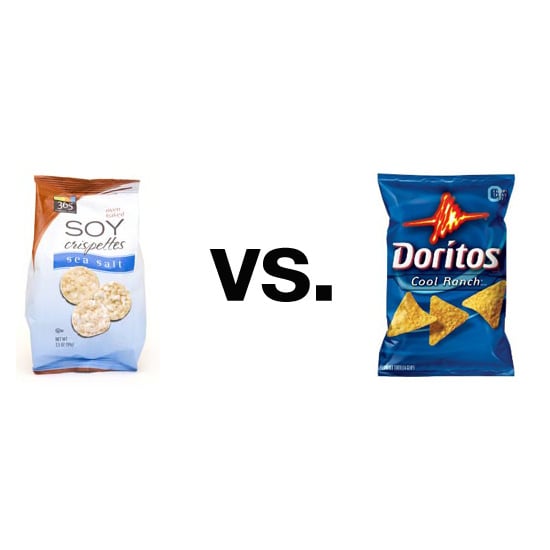 Chips
Children aren't the only ones who can't resist the crinkly, salty appeal of a bag of chips. And does anyone really eat just one serving? Parents don't have to feel guilty — about feeding their kids or downing a whole bag themselves — with Whole Foods Soy Crispettes, which include an impressive nine grams of protein per serving.
06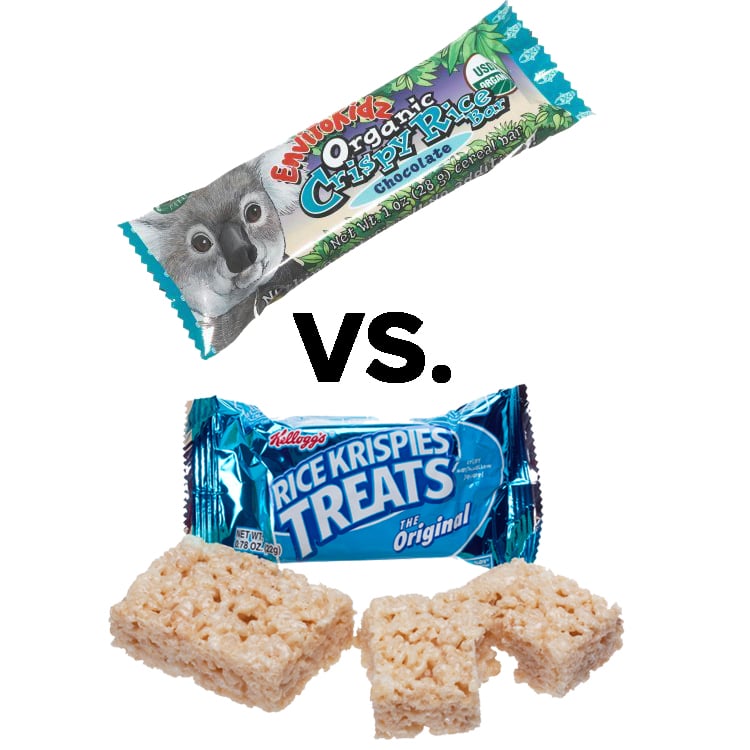 Rice Crispy Treats
EnviroKidz Crispy Rice Bars pack the same satisfying chewy crunchiness that tots love about Rice Krispies Treats, but without all the nasty fake stuff. They're whole-grain, low-fat, low-sodium, and USDA certified organic, meaning their ingredients are grown without the use of pesticides, synthetic fertilizers, genetically modified organisms, or radiation.
07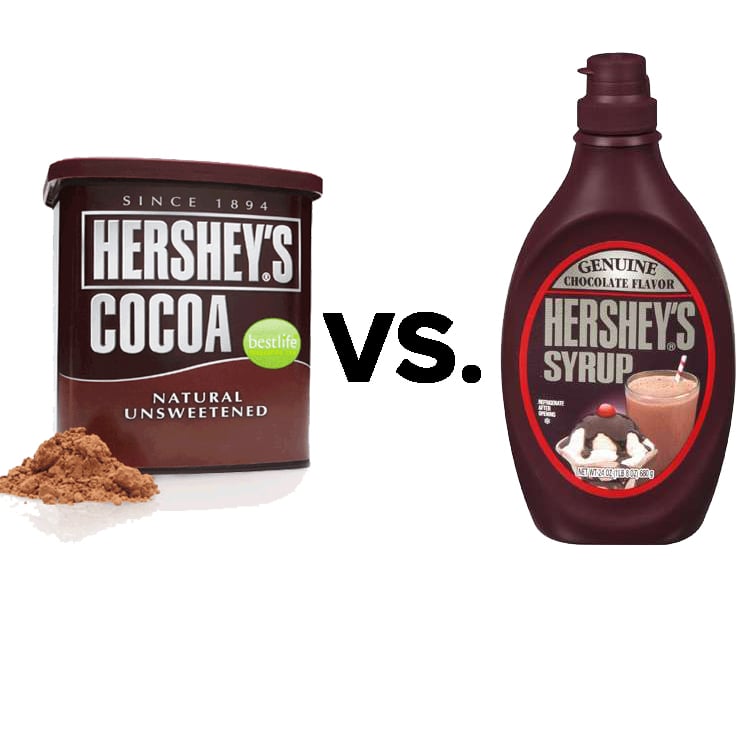 Chocolate Milk
The healthiest choice is plain cocoa powder, which doesn't contain any sweetener — unlike Hershey's syrup, which packs a walloping 20 grams of sugar per serving. Since most children do prefer their chocolate milk on the sweeter side, control the amount of sugar ingested by using honey or even a bit of brown sugar.
08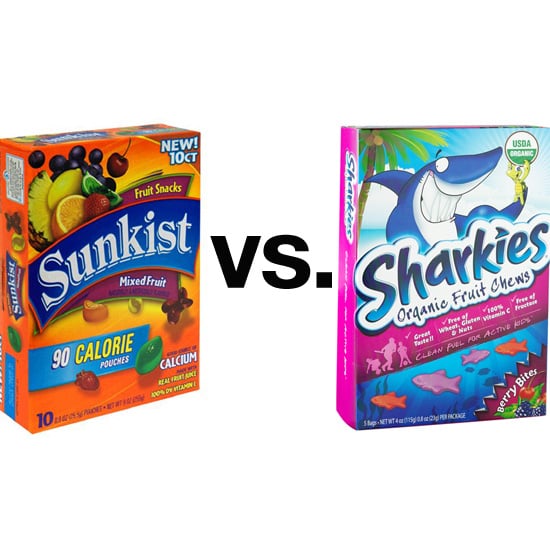 Fruit Snacks
Unlike most "fruit" snacks, Sharkies Organic Fruit Chews don't contain any refined sugars — no high-fructose corn syrup, sucrose, or other artificial sweetener. Sharkies are kosher and vegetarian and also gluten, nut, gelatin, wheat, and fat free, making them a great safe choice for kids with allergies.
09
Popsicles
A favorite treat of Summer, popsicles are also a fun way to end the school day. But traditional pops are little more than sugar and water. Fruit and veggie pops like Ruby Rockets are sweet, satisfying, and packed with additional nutrients found in foods such as strawberries, beets, sweet potatoes, and avocados.