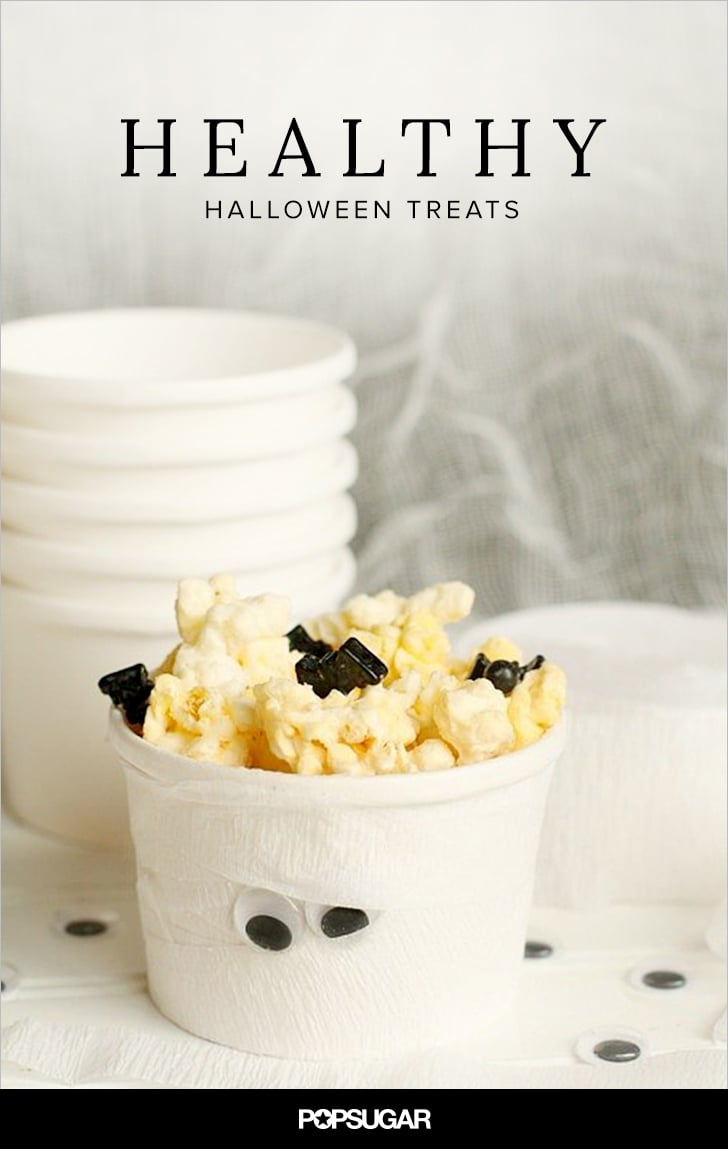 The thought of the highs and lows a child gets from binging on Halloween candy is enough to put the scare in any parent. But kids don't need to succumb to sugar's roller coaster ride. Though a few pieces of candy on Halloween night are almost non-negotiable, we've rounded up 14 healthier Halloween goodies that are not only adorable, but are sure to be a treat.
01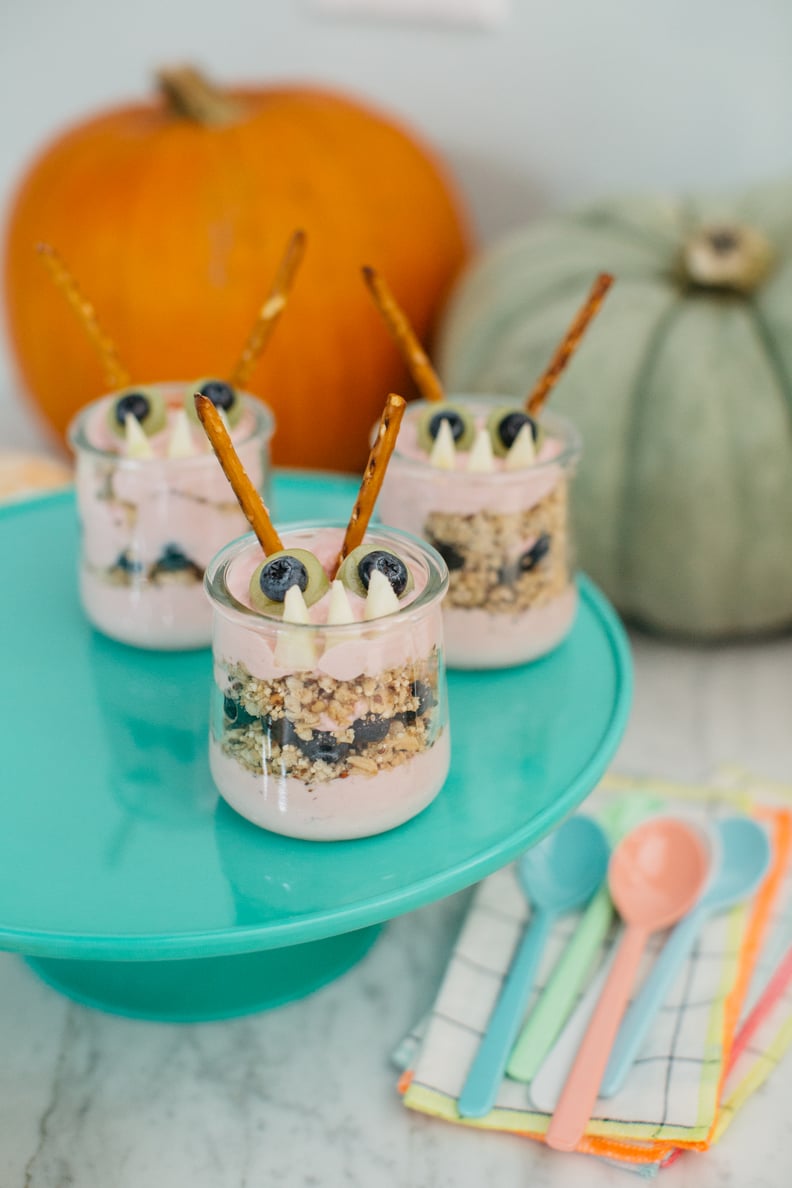 Silly Monster Parfaits
02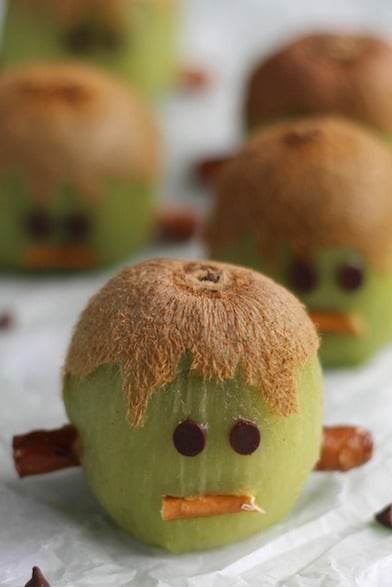 Franken-kiwis
03 Clementine Pumpkins
Kids can help you make a variety of faces on clementine pumpkins. If you don't want to use a permanent marker on the skin, black contact paper or stickers are a good substitute.
04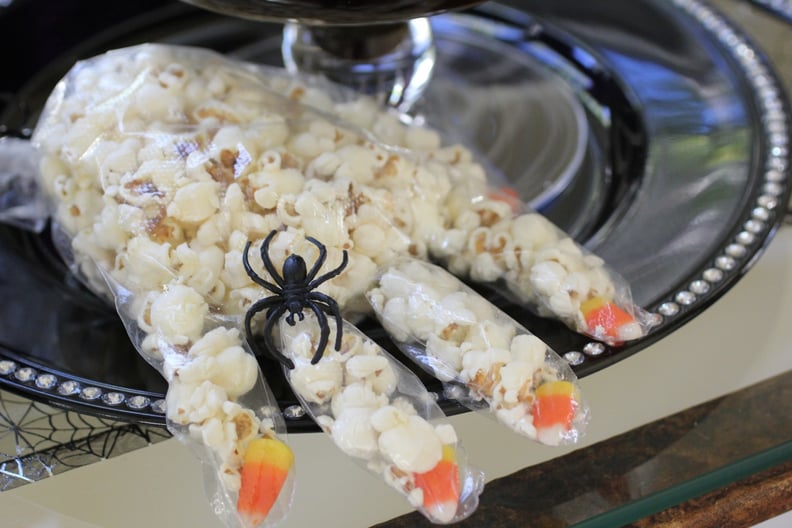 Witches' Hands
Witches' hands can be made by filling food handler gloves with popcorn. Use an almond or candy corn for fingernails, tie them off with a string, and add a spider ring to give them that spooky touch.
05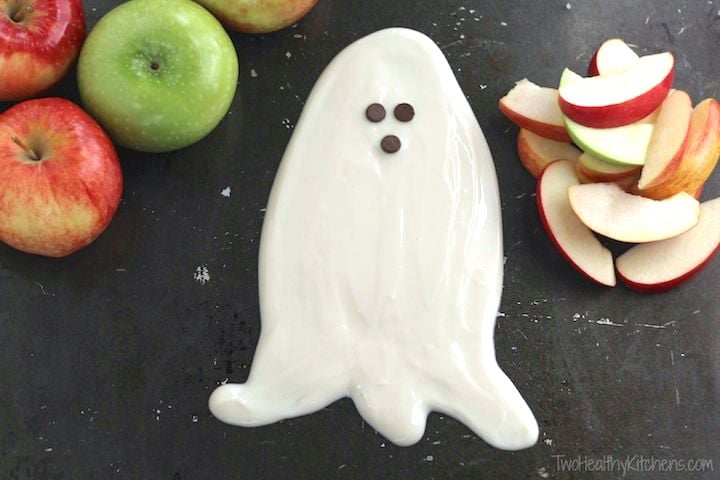 Ghostly Fruit Dip
Healthy fruit dip has an extra freaky feel, thanks to the ghost shape and seasonal dippers.
06
Mummy Dogs
As much as kids like hot dogs, mummy dogs made from hot dogs, crescent rolls, and a little drop of mustard are sure to be a hit on Halloween.
07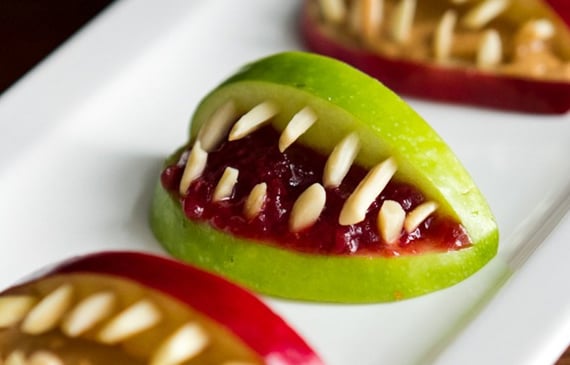 Monster Apple Bites
Monster apple bites use slivered almonds for teeth. To prevent the apples from turning brown, soak them in lemon water for about 10 minutes.
08
Pretzel Brooms
09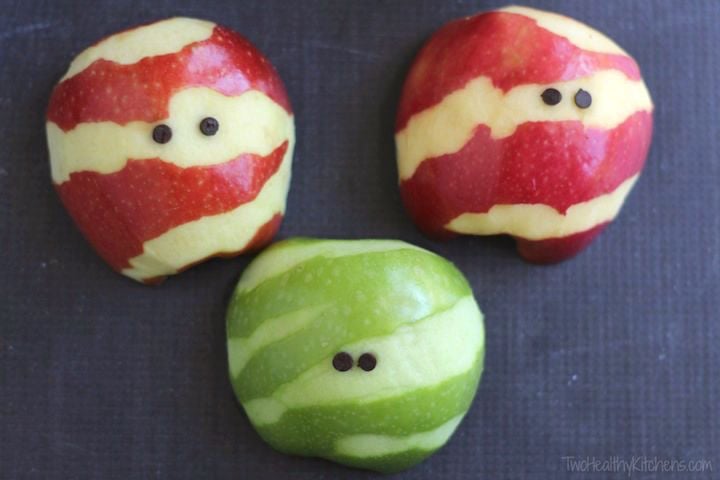 Apple Mummies
Mummify apples by peeling off parts of the skin and adding mini chocolate chip eyes!
10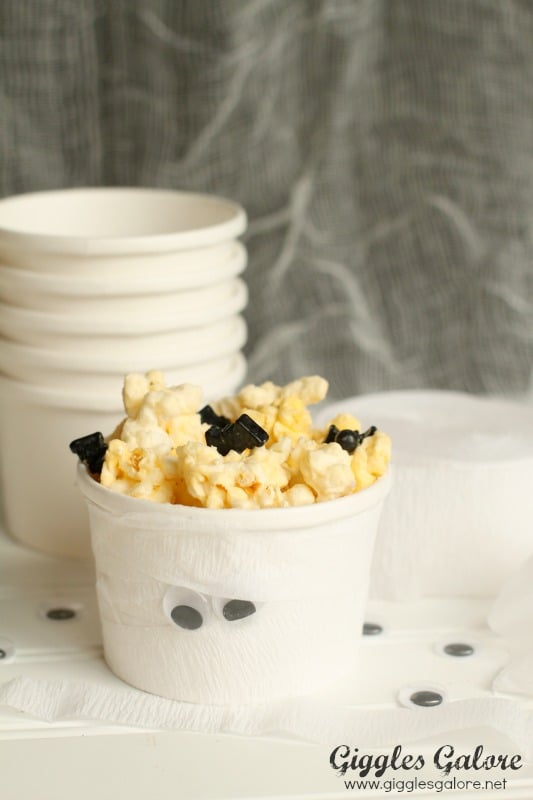 Mummy Cups and Halloween Popcorn
Fill these adorable DIY mummy cups with your kids' favorite popcorn, and add some candy bats for a little extra Halloween fun!
11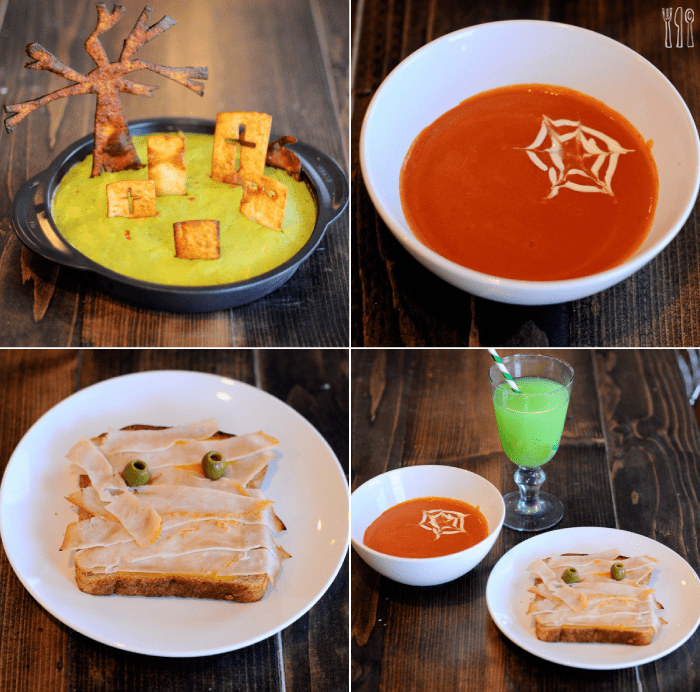 Soup, Dip, and Sandwich
12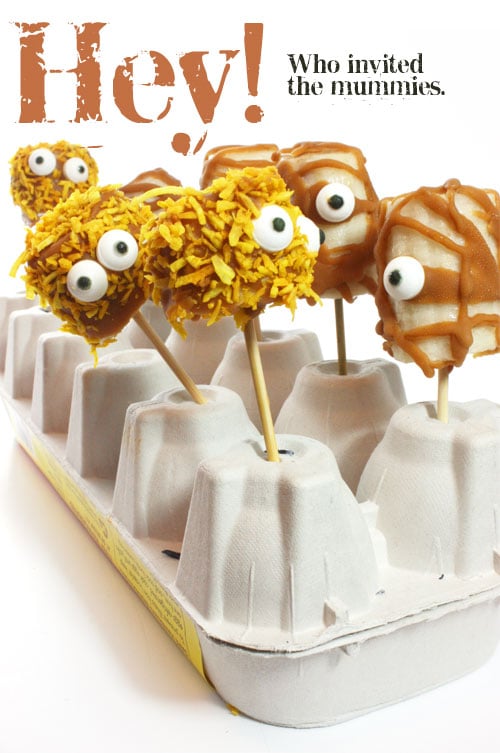 DIY Banana Mummies
13
Banana Ghosts and Clementine Pumpkins
These creations are as simple as it gets! Just add some chocolate chips to your bananas or a piece of celery to your clementines and you're done!
14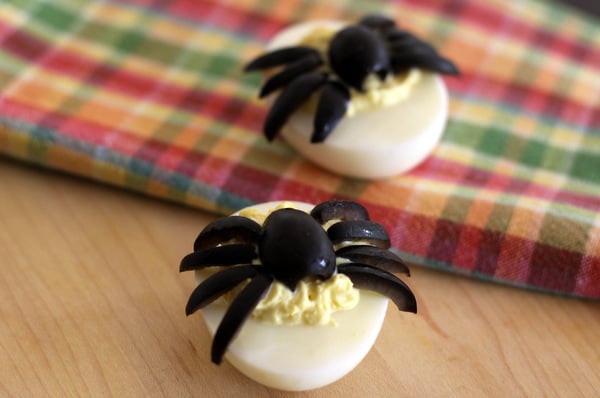 Spooky Spider Eggs
15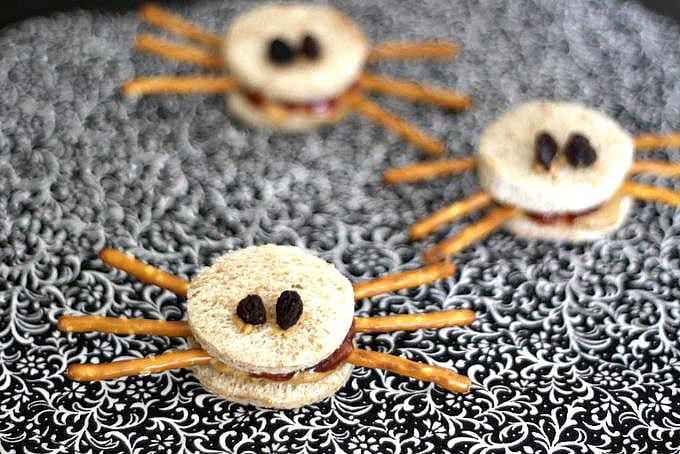 Spider Sandwiches
Your kids' favorite sandwich can be transformed into a spider sandwich with a few pretzel sticks and cookie cutters!
16