10 Healthy Snacks For Kids' Lunch Boxes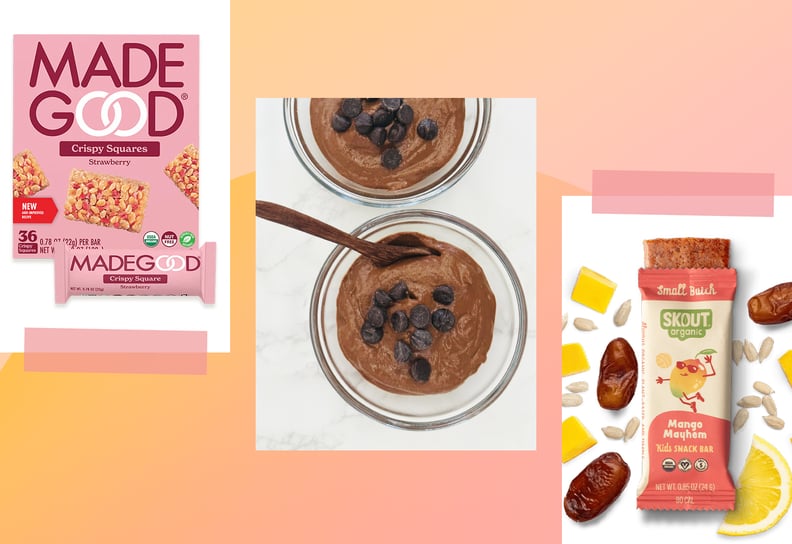 Sarah Wragge | Skout Organic / Made Good
Photo Illustration: Aly Lim
Sarah Wragge | Skout Organic / Made Good
Photo Illustration: Aly Lim
As POPSUGAR editors, we independently select and write about stuff we love and think you'll like too. If you buy a product we have recommended, we may receive affiliate commission, which in turn supports our work.
The snack aisle is packed with new products — all claiming to be good for your little ones — but how do you know which one is right for your family? High fructose corn syrup and artificial flavors can be hidden in a sea of ingredients a mile long. As parents, it's easy to choose convenience over health when you're running from school pick-ups to practice, but there are plenty of quick and healthy swaps you can make.
I use snack time at the Wragge house as a time to get in the good stuff. I'll pair a fruit with a healthy fat like nut butter. I'll make an SWW smoothie that's packed with greens and protein. Or, I'll give my kids coconut or grass-fed yogurt with blueberries.
A well-rounded snack should be a mini meal that contains fiber, protein and healthy fat. Hard-boiled eggs, fruits, veggies, yogurt and nuts are all great options for healthy kids snacks.
While homemade snacks are generally the best, there are some good prepackaged brands out there. Scan the label for products that are low in sugar, salt and saturated fat.
Snack time is also a time to explore new foods with your kids. I tell parents to not be afraid to try new things with your kids. Surprisingly, my kids love hummus and crackers as an after-school snack. As a parent, we think they want "kid" food when in fact they actually like some of the stuff that we like! I try to put a variety of foods out there for my kids to take — I at least present it to them — and I'm often surprised by what they choose.
Here are some of my favorite real-food recipes and a few pre-packaged snacks that are both kid and mom-approved.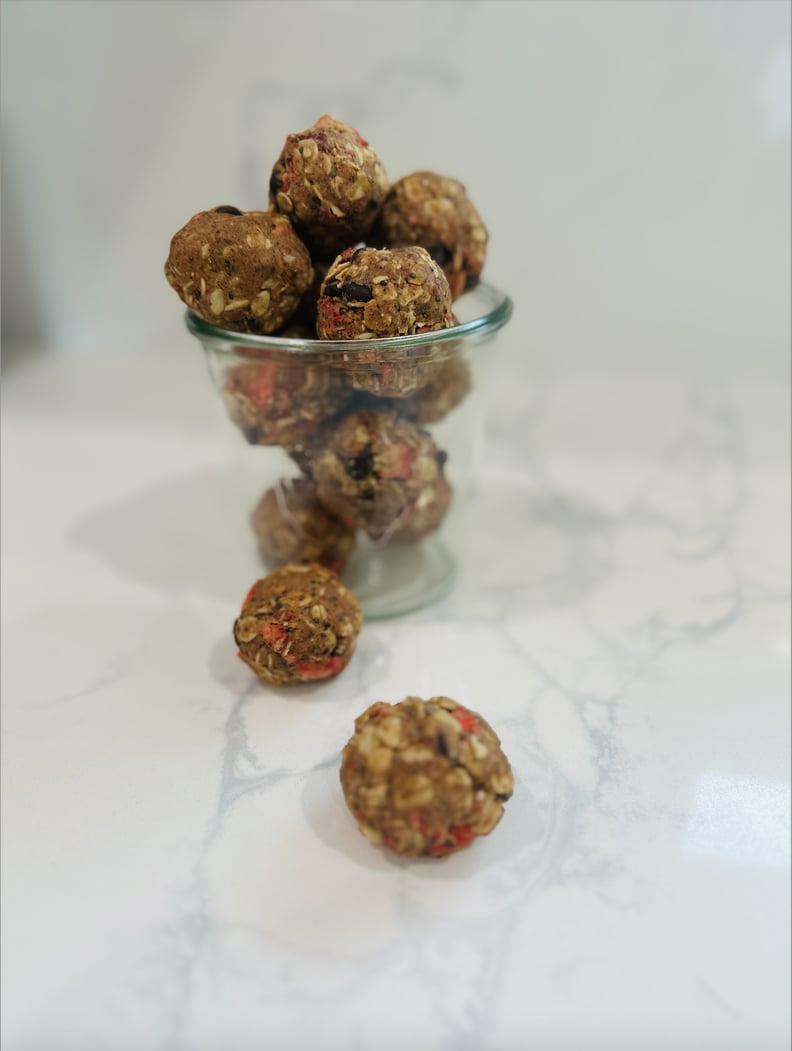 Strawberry PB Energy Bites
These energy bites are perfectly portioned to power them up and satisfy your littles ones' hunger between activities.
Serves 11 (2 bites per serving)
Ingredients:
¾ cup unsweetened all natural peanut butter (or substitute for nut butter of choice)
1 cup gluten free rolled oats
¼ cup maple syrup
½ teaspoon vanilla extract
1 tablespoon chia seeds

1 tablespoon flax meal
1 tablespoon coconut oil
1 cup unsweetened freeze dried strawberries, chopped
½ cup good quality chocolate chips
Instructions:
In a large bowl, add all the ingredients and mix well. Form into 1-inch balls and store in an airtight container in the fridge or freezer.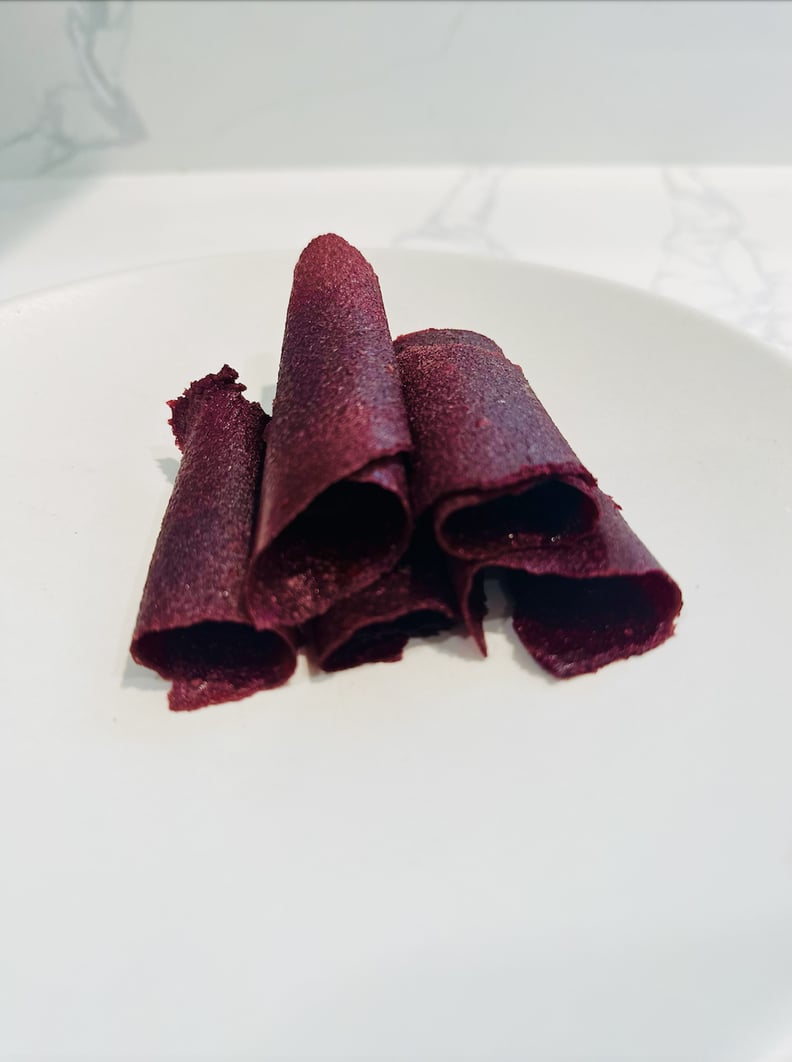 Fiber-Filled Fruit Leather
This SWW twist on fruit roll-ups is always a crowd pleaser. The fiber-packed benefits of chia seeds and flax help to mitigate those little blood sugar spikes.
Serves 12
Ingredients:
1 cup mixed berries (strawberries, blueberries, raspberries)
1 cup mango chunks
¼ cup maple syrup
1 tablespoon chia seeds
1 tablespoon flax meal
½ lemon, juiced
Pinch of salt
Instructions:
Preheat the oven to 170 degrees F. Line a baking pan with a silpat or parchment paper and set aside. Blend all ingredients together until smooth, and pour the mixture onto the lined baking pan. Use an offset spatula to smooth it out and into a thin layer. Bake for at least 3 hours, or until the leather isn't sticky in the center of the pan. Slice or cut into strips or desired pieces. Wrap in parchment paper and store in an airtight container.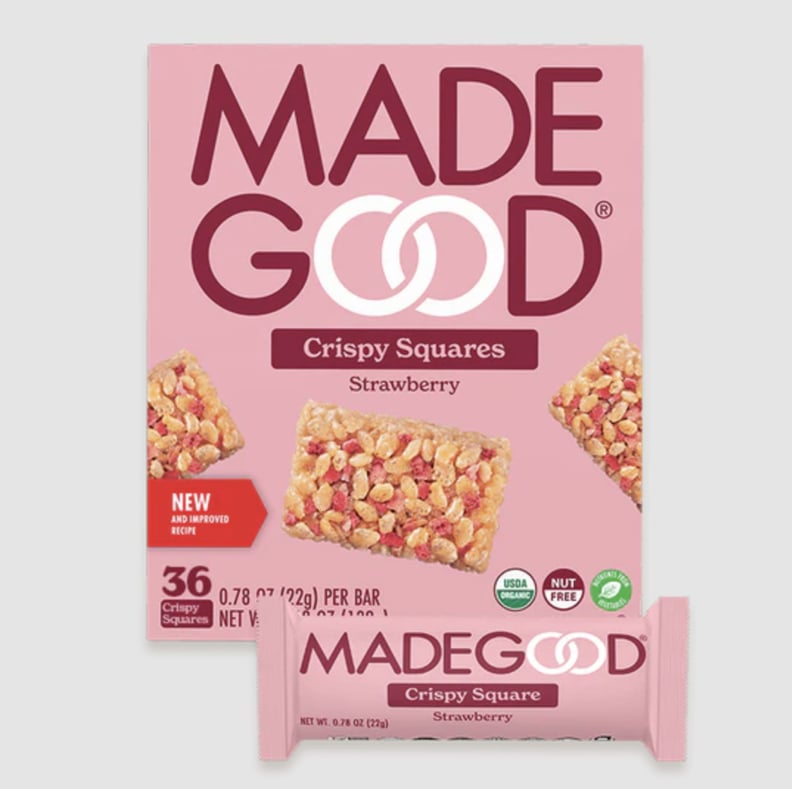 Strawberry Crispy Squares
MadeGood Crispy Squares ($21)
My son's opinion of a good lunch is the treat at the end — and MadeGood's crispy squares have healthy ingredients that easily snag my approval. These bars come in several flavors (strawberry, vanilla, chocolate chip, and confetti chocolate drizzle). Plus, they're made organically and offer a vegan and gluten-free treat for families. These crispy rice treats easily check the box of being an awesome mom.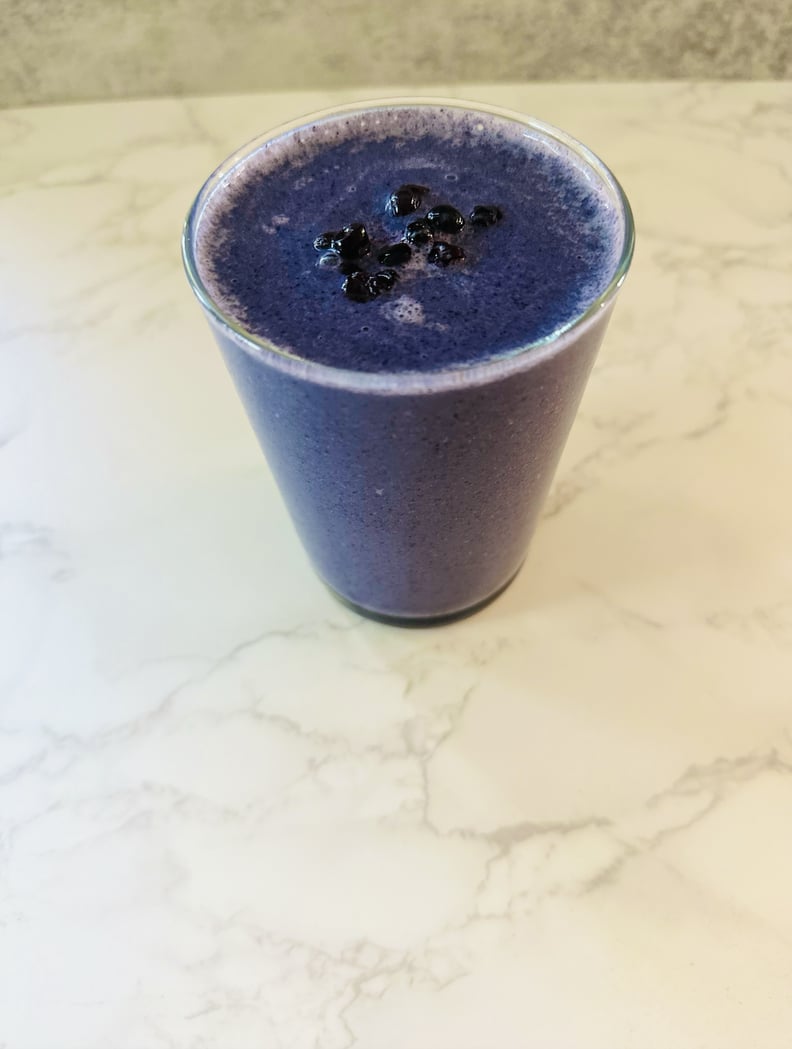 Blueberry Banana Energizer Smoothie
Cruciferous veggies like cauliflower are good for their gut and go completely undetected in this yummy smoothie with blueberries and almond butter.
Serves 1
Ingredients:
¾ cup wild frozen blueberries
½ cup frozen cauliflower rice
1 banana
2 tablespoons plain coconut yogurt
1 tablespoon almond butter
1 teaspoon chia seeds

1 ½ teaspoon flax meal
1 ½ -2 cup unsweetened vanilla almond milk
½ cup ice, optional
Instructions:
Add all ingredients to a blender and blend until smooth. Pour into a cup and enjoy!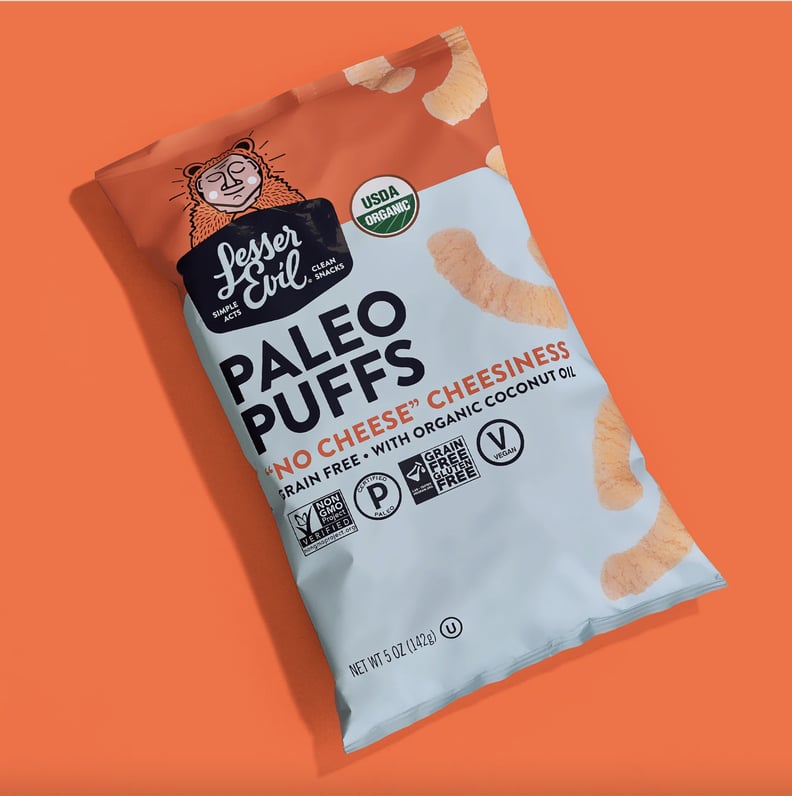 No Cheese Paleo Puffs
Paleo Puffs "No Cheese" Cheesiness ($15)
My kids are always asking for chips or something crunchy, and who doesn't love cheese puffs? This is my favorite healthy alternative to the classic snack. These are made with organic, non-dairy seasoning using natural ingredients like sweet potato powder and coconut oil.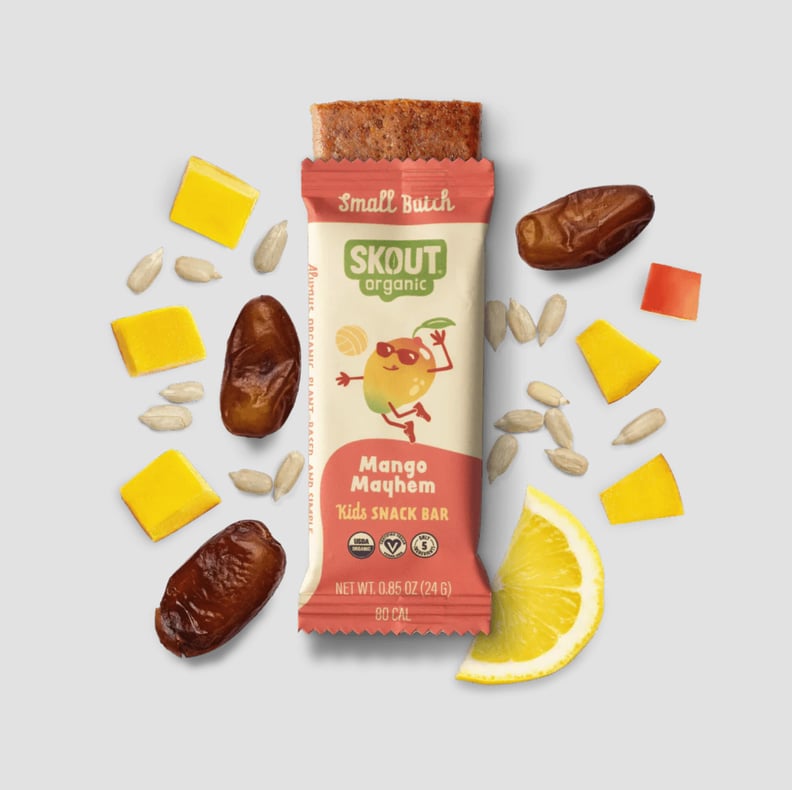 Organic Fruit Snack Bars
Skout Organic Mango Mayhem Kids Bar ($7)
Serving my kids a real meal with whole nutrient dense foods is always my top pick. But when we're on the go, and running from activity to practice, I'll lean on Skout bars until we can sit down for dinner as a family. The snack bar pictured is Mango Mayhem (yum!), but the brand offers a variety of flavors including Apple Pie, Lemon Lime, Banana Pudding, and more.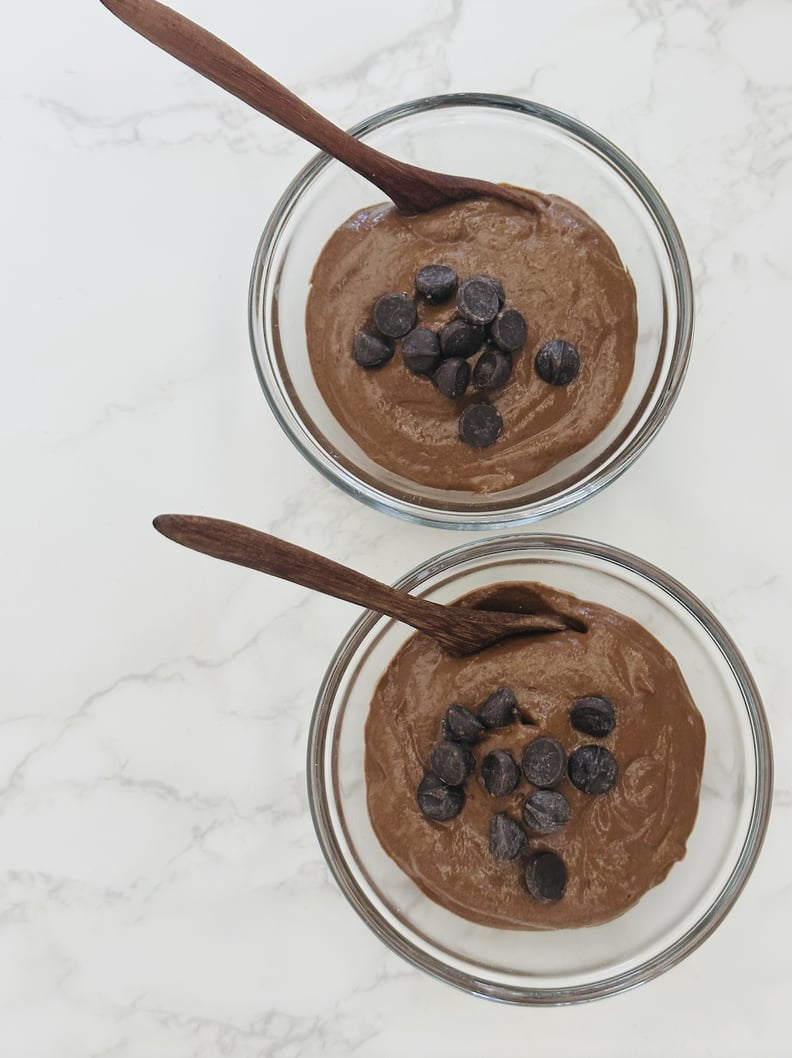 Chocolate Avo Pudding
This is my healthy alternative to store bought chocolate pudding. It's gluten-free, dairy-free and made with the world's greatest health fat: avocado.
Serves 4
Ingredients:
2 ripe avocados,peeled and pitted
⅓ cup unsweetened vanilla almond milk

2 tablespoon flax meal
¼ cup cacao powder
¼ cup maple syrup
⅛ teaspoon sea salt
⅓ cup good quality chocolate chips
Instructions:
Place all ingredients into a food processor (except for chocolate chips) and blend until smooth. Stir in chocolate chips and serve!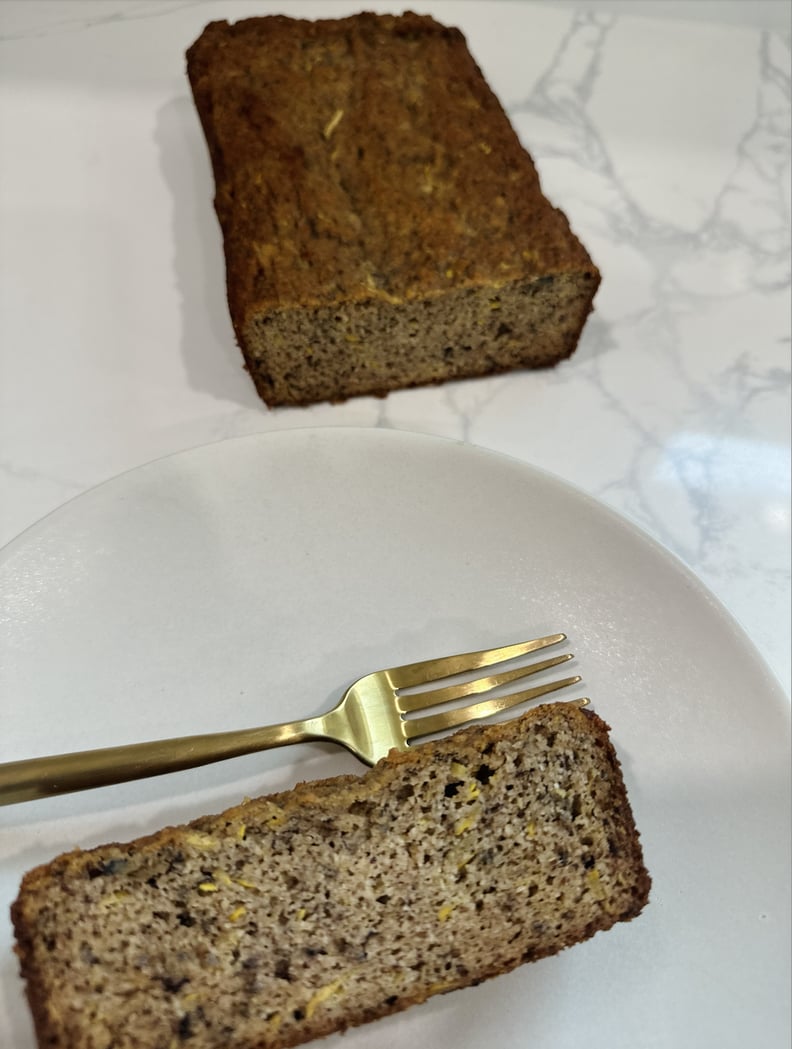 Not Your Average Banana Bread
Banana bread is always a family favorite. Plus they'll never know we snuck in some healthy veggies.
Serves 8

Ingredients:
1 ½ cup almond flour
1 ½ teaspoon baking soda

1 tablespoon chia seeds
1 tablespoon flax meal
½ teaspoon salt
1 teaspoon ground ceylon cinnamon
1 cup grated yellow squash, (squeeze out excess water before measuring)
3 whole eggs
3 tablespoons maple syrup
1 large ripe banana (mashed with fork)
2 tablespoons avocado oil or melted ghee
½ cup good quality chocolate chips (optional)
Instructions:
Preheat the oven to 350 degrees F, and line a loaf pan with parchment paper. Set aside. In a large bowl, whisk together all dry ingredients. Add the wet ingredients into the bowl (except for the yellow squash) and whisk until combined. Add the squash and stir until combined. Pour the batter into the loaf pan and bake for 35 minutes, or until the top is brown and a toothpick comes out clean from poking the center. Remove from the oven and let it cool on a wire rack for at least 10 minutes. Remove the bread by pulling the sides of the parchment paper and place the bread back onto the wire rack to cool more before slicing. Slice, and enjoy!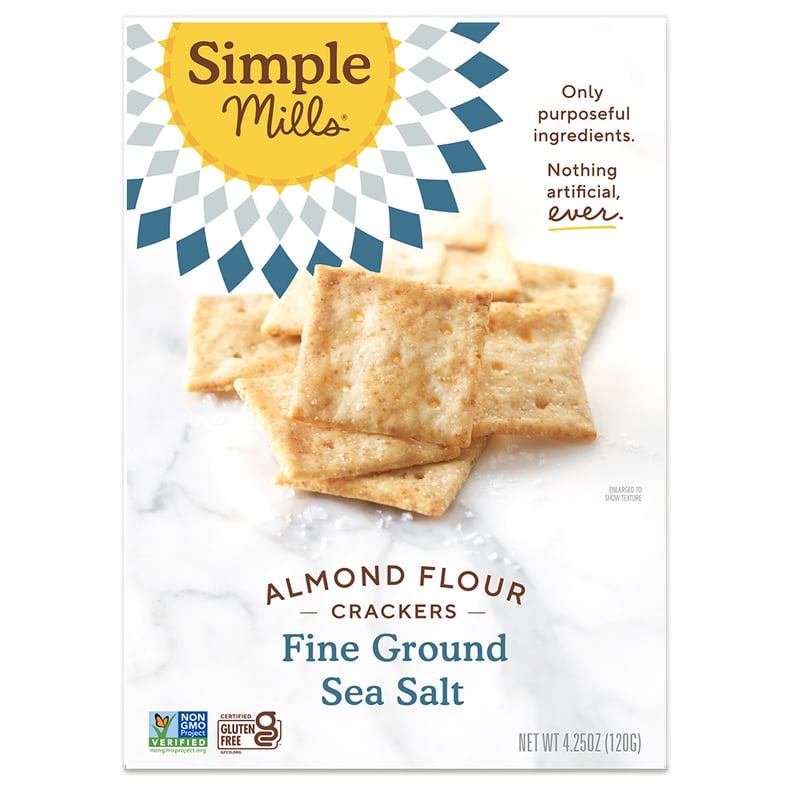 Sea Salt Almond Flour Crackers
Simple Mills Almond Flour Fine Ground Sea Salt Crackers ($5)
With back-to-school season in full swing and plenty of class parties ahead, I love a cheese and cracker platter. These crackers from Simple Mills are great for both kids and adults. They're made of almond flour, sunflower seeds and flax seeds packing plenty of nutrition into every bite. Plus, the crackers are gluten-free, grain-free, and corn-free for kiddos with certain food intolerances and allergies.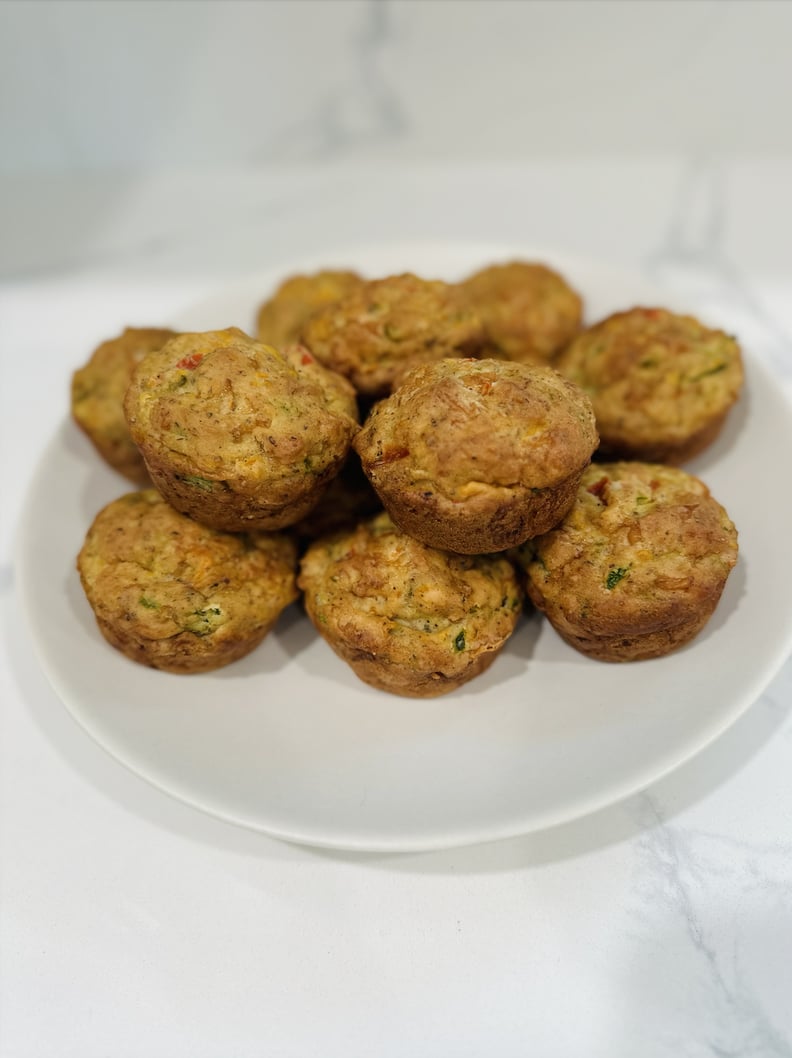 Confetti Muffins
These savory muffins can round out any lunch. I'll serve them alongside a few slices of grilled chicken as a tasty alternative to a traditional sandwich.
Serves 12
Ingredients:
2 teaspoon avocado oil
1 cup shredded zucchini
½ cup shredded carrots
½ cup finely chopped red bell pepper
1 teaspoon Italian seasoning
½ teaspoon salt
¼ teaspoon ground black pepper
½ cup plain coconut yogurt or greek yogurt
½ cup unsweetened coconut milk
2 eggs, beaten
¼ cup avocado oil
1 ⅓ cup shredded mild cheddar cheese
2 cup gluten free flour
1 teaspoon baking powder
2 teaspoon flax meal
½ tsp baking soda
Sea salt for topping
Instructions:
Preheat oven to 350 degrees and spray muffin tins with avocado oil cooking spray. Set aside. In a small pan, add the 2 tsp. of avocado oil on medium heat. Add the veggies and cook for about 4 minutes, or until softened. Add seasonings and stir. Set aside to cool. In a bowl, add all dry ingredients and whisk together until incorporated. In another bowl, add all of the wet ingredients, along with the cooled vegetables and stir to combine. Add the dry ingredients into the wet ingredients bowl slowly, while mixing to incorporate. Use a rubber spatula and do not over mix. The batter should be thick in consistency. Use an ice cream scoop to divide the batter evenly into muffin tins. Top each muffin with a sprinkle of sea salt. Bake for 20-25 minutes, or until a toothpick comes out clean in the center of the muffins. Once cooked, remove from the oven and allow to cool for a few minutes before eating.
Note: My kids often don't get enough protein, so i'll add one scoop of chocolate or vanilla protein powder to my homemade recipes — but that's totally up to you and your child's needs. "Protein powders can be a good option for children who are picky eaters or for those who are underweight, but it's always best to check with your pediatrician first," New Jersey–based registered dietitian Lauren Torrisi-Gorra, MS, RD previously told POPSUGAR.