This 1 Simple Wardrobe Trick Will Make Back-to-School Shopping Easier Than Ever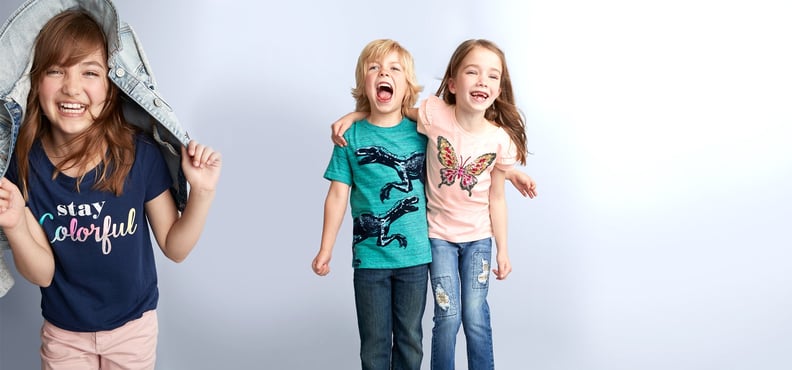 Kohl's
Kohl's
As POPSUGAR editors, we independently select and write about stuff we love and think you'll like too. If you buy a product we have recommended, we may receive affiliate commission, which in turn supports our work.
Although many people swear by capsule wardrobes, building one for your child has probably never crossed your mind. But just as curating a perfectly minimal yet brilliantly stylish closet is time and money-saving for you, creating one for your youngster is just as beneficial, if not more. Since kids are constantly growing, a capsule wardrobe will ensure they always have exactly what they need, thus putting your mind at rest and your wallet at ease. Getting them dressed in the morning will also become infinitely easier, as you won't have to sort through piles of unnecessary items. Even better, this wardrobe strategy will help give your kid the confidence to dress themselves.
When creating your child's capsule wardrobe, which is essentially a set of clothing, normally around 30 items, that can be mixed and matched to create a wide variety of outfits, it's important to remember to include only essential yet versatile pieces. However, just knowing where to start can seem more than a little intimidating — especially when it's for someone other than yourself. Below, we've laid the groundwork for you, helping you create a paired-down wardrobe for your little one. And remember, less is more.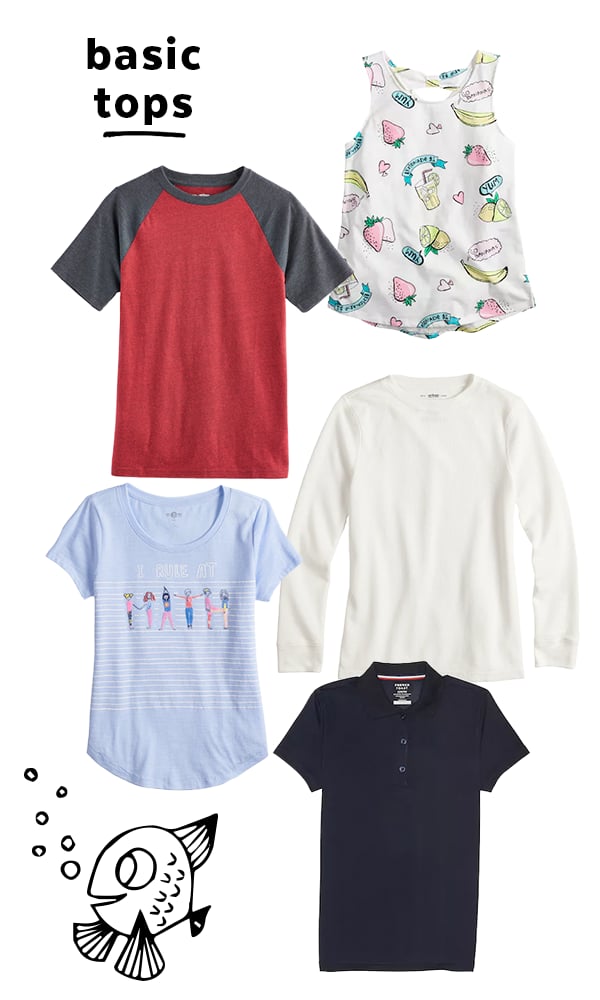 Just as your would do when organizing a capsule wardrobe for yourself, begin with basics and necessities. And when it comes to clothing, nothing is more essential than go-with-everything tops. From layering to wearing solo, items like a plain white tee and classic polo are the foundation of any stylish outfit.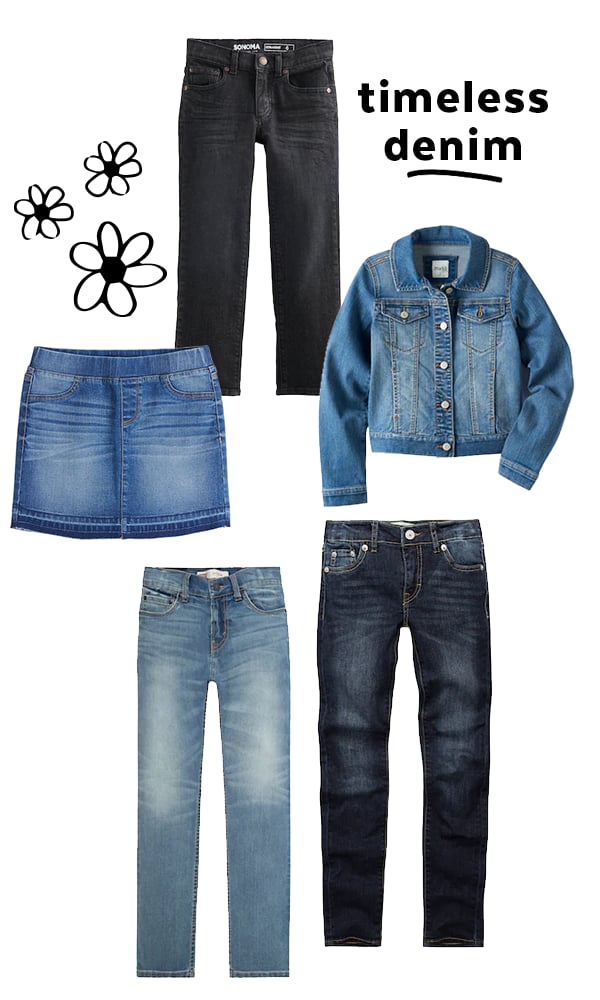 For kids especially, a solid stack of jeans is key. Remember that these are the pants your child probably wears most often, so focus on quality and diversity, stocking up on various washes, fits, and styles.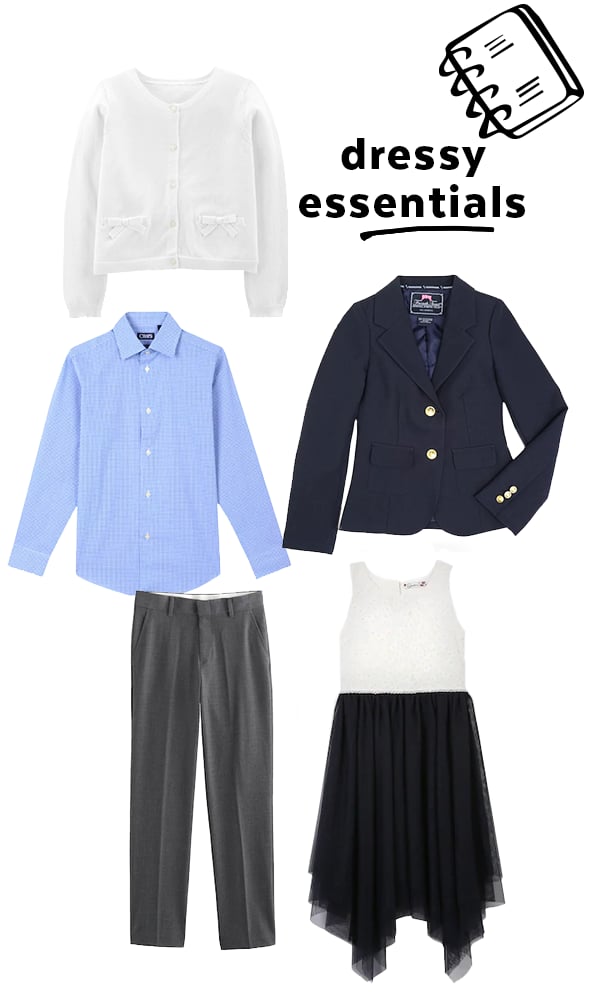 No wardrobe is complete without a few special-occasion pieces. Concentrate on neutral-colored items for boys, and versatile dresses and skirts for girls. You want to be sure these looks can work for a variety of events — think weddings, recitals, and formal family gatherings.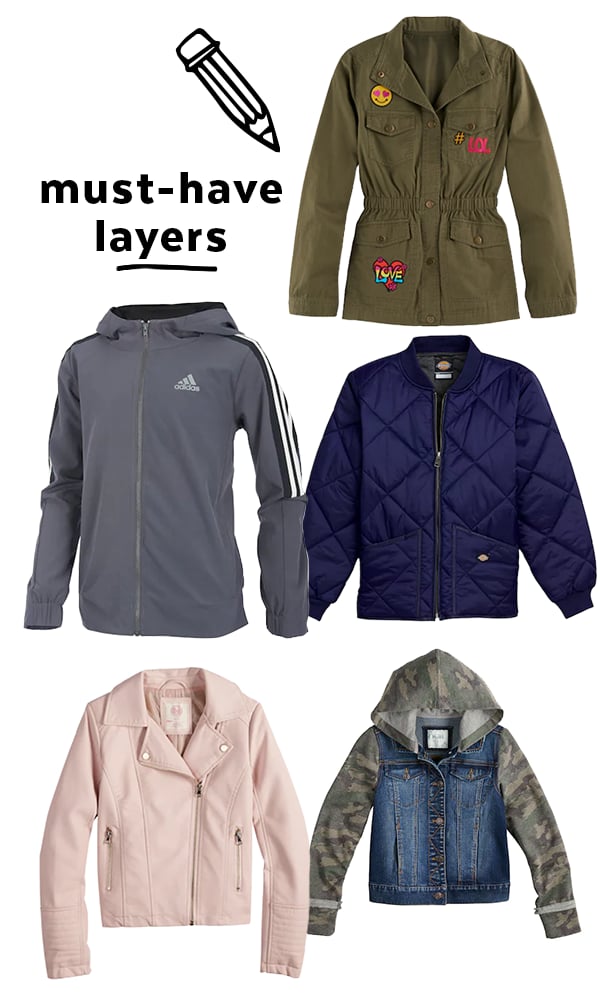 No matter the season, layering options are always an important category in any wardrobe. Make sure to give your kid a casual and/or sporty coverup, as well as a cardigan for more formal events. A denim jacket is also key, as it's timeless and literally goes with everything.
Accessories will help all of your kid's outfits feel fresh and stylized. Sometimes simply adding a necklace or hat makes all the difference. Extras are also the perfect way to inject your little one's personality into their look.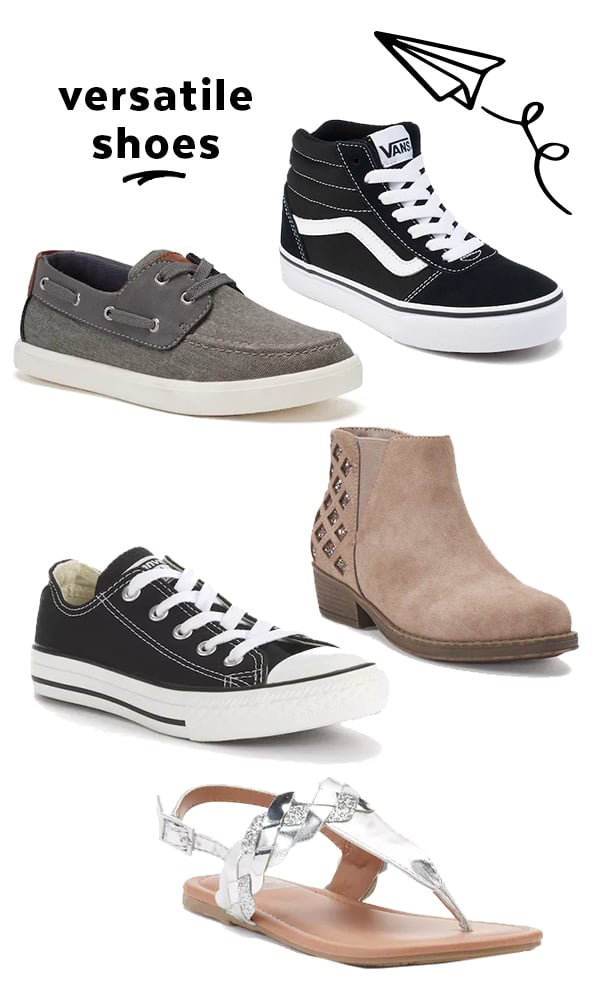 Since kids grow into a new shoe size roughly every five months, they need very few pairs at a time. When it comes down to the bare necessities, all they really need is one pair of: sneakers, dress shoes, lifestyle shoes — a polished yet comfortable shoe, like a boat shoe — and seasonal shoes — a sandal or a boot depending on the time of year.