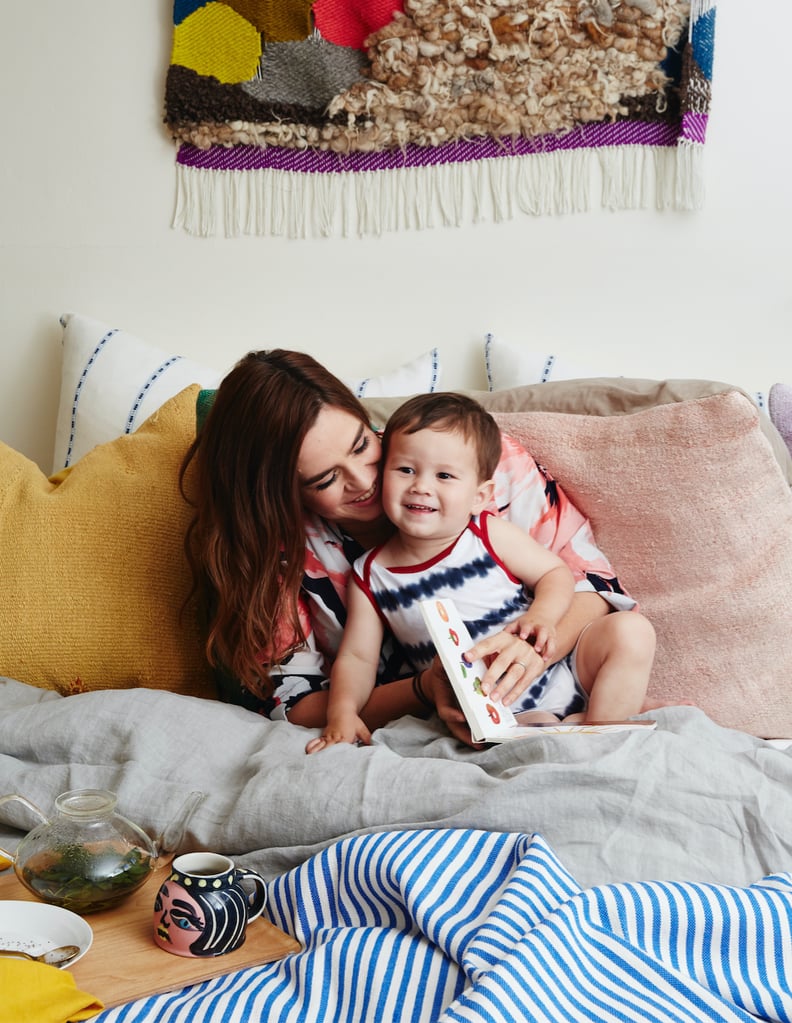 Nicole Franzen
Nicole Franzen
I'll admit that since having kids, my eating style has often prioritized convenience over health, and I've been the worst off for that fact. I know I'm not alone in this. Hell, one of my friends actually forgot a doctor had suggested she had a gluten allergy when her daughter was a toddler; she stopped eating gluten when that same little girl turned 7 and suddenly started feeling great. Raising kids so often takes priority over nourishing ourselves in the way we did before we became moms.
But wouldn't it be great if we didn't have to worry about shopping for and preparing loads of gorgeous veggies for ourselves and totally different foods for our picky kids because we were all eating the same wonderful-for-us diet? That's what I love about podcast host and plant-devotee Jessica Murnane, whose brand-new first cookbook One Part Plant (A Guide to Eating Real, One Meal at a Time) will teach you that it can be easy eating green without the judgment that usually comes as a side dish with diets that include words like gluten-free, dairy-free, and vegan.
Jessica (who, side note, is also an awesome designer who created my wedding invitations before switching careers) grew up in the Midwest eating meatloaf and bagged potato chips, like so many of us, and continued those eating habits into adulthood. But then, at 33, she was facing a full hysterectomy to treat her Stage 4 endometriosis and was counseled to try to change her diet, which ended up changing her life.
Not only did eating a plant-based diet prevent Jessica from needing that surgery, but it led her to a new career helping others live happier, healthier lifestyles through their diets — including Lena Dunham, who wrote the cookbook's foreword. Pretty awesome, right? In the middle of this big mental/diet/career switch in 2014, Jessica also became a mom, adopting her now 2-and-a-half-year-old son, Sid, with her husband and moving her young family from Chicago to Charleston less than a year later.
Instead of allowing new motherhood to derail her plant-based life, Jessica has incorporated her son into it. "It took me 33 years to like green juice," she says. "Sid liked it on his first sip." I know what you're thinking: no way will my kid suddenly become a tiny plant eater. But keep reading and Jessica might just change your mind, or at least change your dinner menu.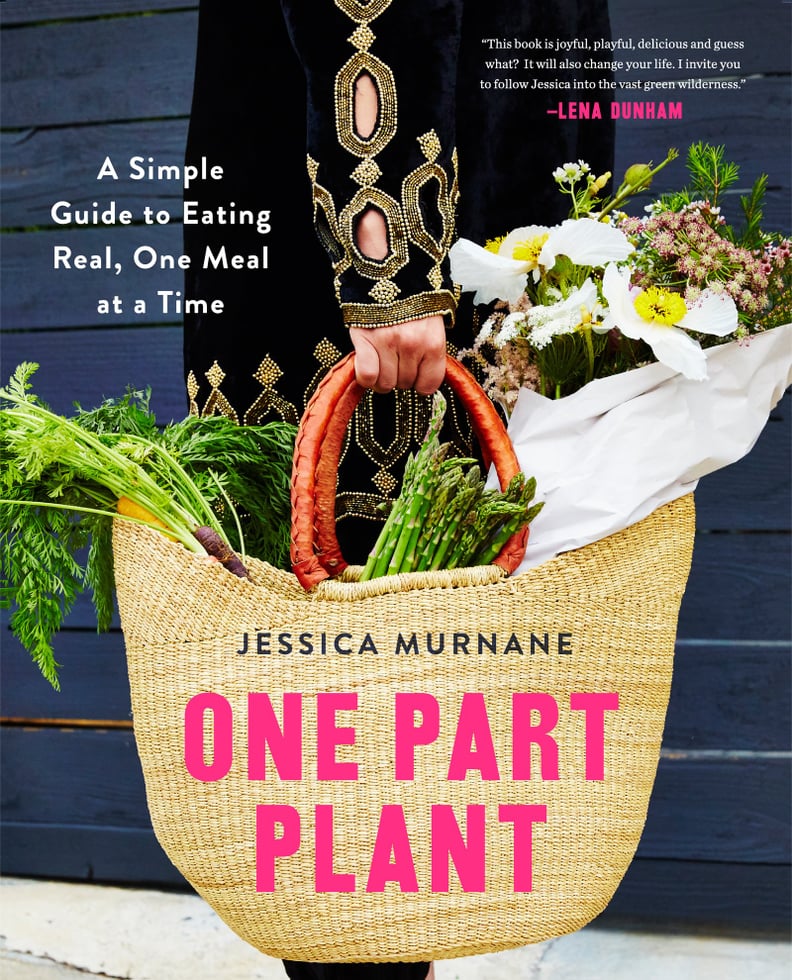 One Part Plant ($28) hits bookstores Feb. 21.
POPSUGAR: What inspired you to write the One Part Plant cookbook?
Jessica Murnane:There were a lot of plant-based cookbooks out there that take an all-or-nothing approach. I wanted to create something that felt approachable for people. Like what if I don't have to be strict Paleo, vegan, gluten-free, whatever? What if I just tried one plant-based meal a day? When I changed my diet, it felt like the hardest thing, but had someone said to me, "It doesn't have to be all or nothing," it would have felt more manageable. Start with one meal, and maybe one leads to two, and two leads to three, and suddenly you're eating like this every day.
PS: Speaking from experience, motherhood doesn't always inspire the best eating habits. Was adding a child into your life a challenge?
JM: It really wasn't. Because I was already eating a plant-based diet, it didn't occur me to feed him any differently. I started feeding Sid vegetables as his first foods. I do think that starting kids off with vegetables first and not fruit is a good idea, because if you start with fruit, you teach them to want sweet stuff all the time. But at the same time, I don't want to tell anyone want to do. And every kid is different.
PS: So Sid is a happy little vegan?
JM: I can't put down a bowl of steamed broccoli, and he'll eat it. He's not that cool. But yeah, he doesn't eat any meat or dairy at all. I definitely will say that all the grandparents were at first concerned about his diet and now are 100 percent on board because Sid is strong, smart, and thriving. I think they see now that his diet is working for him. He's not lacking. And I do make sure that he's getting everything that he needs, not just a bowl of rice. He eats all the good stuff for his body to grow.
PS: Is he ever picky about his eating?
JM: He's picky for healthy things. His favorite foods are hummus and plantains. Sometimes new things can be a challenge or a surprise. I gave him a turmeric-ginger juice thinking there was no way in hell he'd drink it, and he liked it. But then I made some brown rice noodles, and he thought those were disgusting. We watched a Sesame Street episode once where they were trying new foods, so a lot of time, I will say "Remember Big Bird tried a new food?" and then he'll be on board. If I made any mistake in the beginning, it was that if I found something he liked, I would continually feed him that. It was veggie burgers for every meal.
PS: So what's Sid's daily diet look like?
JM: For breakfast, he loves bananas and whatever kind of nut butter he can get, and I also make what we call "green cakes." I blend spinach into almond milk and use that milk in pancake batter. He loves them. For lunch, he likes a hummus sandwich and yes, we do use sprouted bread, but you don't have to. I also make him these little energy balls, which is his version of a cookie. For dinner, he likes a veggie burger and some fruit, and he loves dipping things, so maybe some bean dip.
PS: Any easy prepared foods you recommend plant-y moms have around the house?
JM: We always have a couple tubs of hummus and Trader Joe's plantain chips or Inner Peas for dipping. I also love Justin's Almond Butter sleeves, Hilary's veggie burgers (they're the best), sunflower seeds, raisins, and cashews.
PS: What would be your go-to intro meals for a mom who wants to start eating plant-y?
JM: Start with foods that feel comforting. Try coconut veggie curries (super fast to make), lasagna made with cashew cream, and vegetable chowders. It doesn't have be a boring bowl of steamed broccoli and brown rice. Eat something you enjoy!
PS: Smoothies are always a crowd favorite in my house. Do you have a favorite?
JM: I love two huge handfuls of spinach, a cup of almond milk, a frozen banana, a scoop of almond or peanut butter, and a dash of cinnamon. The key to a great smoothie to blend your liquid and greens together until they're nice and smooth. Then add the rest of your ingredients. Depending on the quality of your blender, it might take minute to get super smooth. Be patient; it's worth it! Also, there is no shame in having a bunch of smoothies ready to go in your freezer for desperate times or crazy mornings. I love Daily Harvest for that.