How Many Kids Do Daniel Craig and Rachel Weisz Have?
Superstars Daniel Craig and Rachel Weisz Are Just Mom and Dad to Their Little Girl!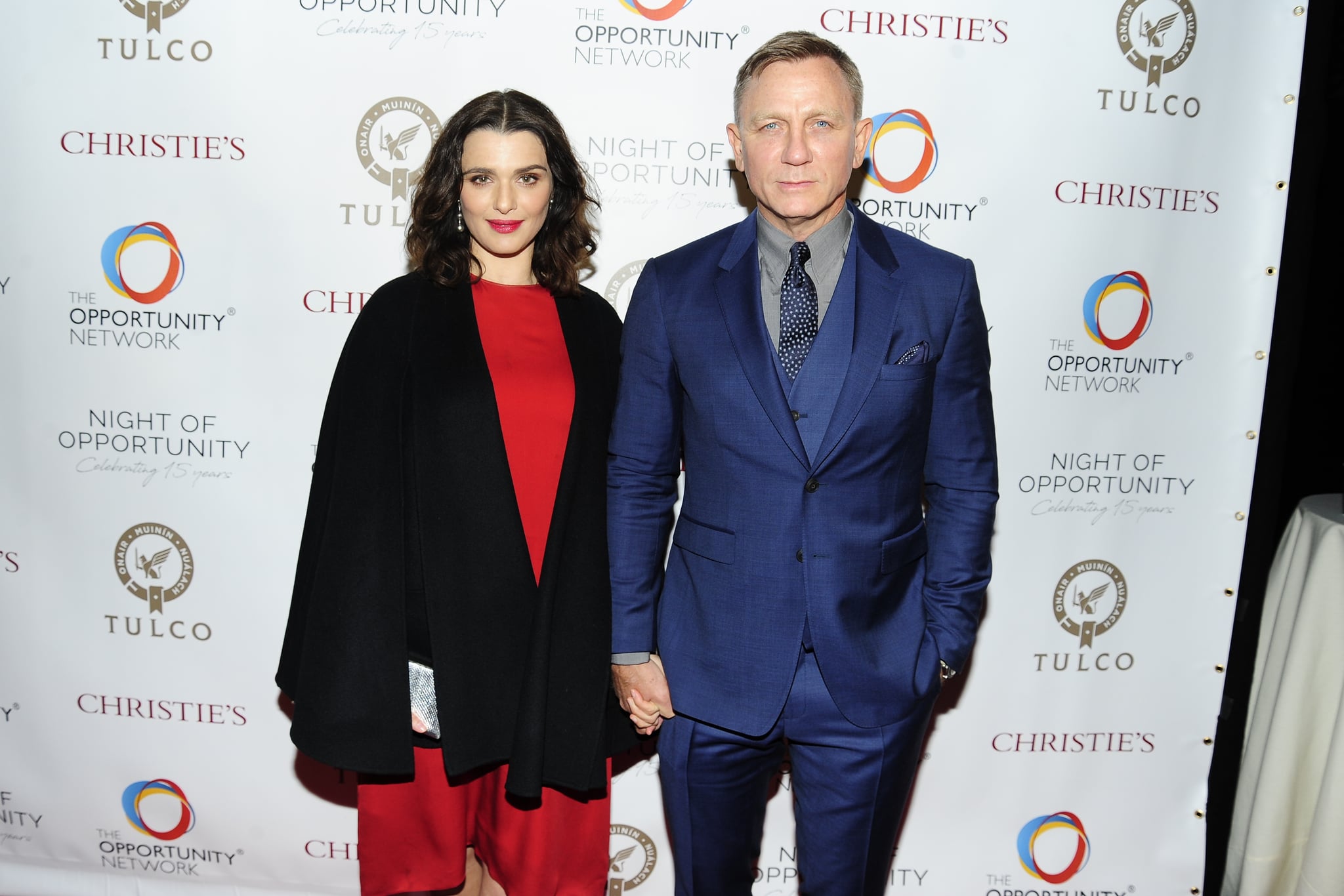 Rachel Weisz and Daniel Craig are ultrafamous, but also ultraprivate. The two British actors got married in 2011 and have one daughter together. She was born in August or September 2018, but both mom and dad are very quiet about her and are rarely seen out with her. We don't even know her name! What we do know is that Rachel announced her pregnancy in April 2018 in an interview with The New York Times and talked about how excited she and Daniel were to have a baby together. She and the James Bond actor also had homes in both New York and Los Angeles at the time, and Rachel was seen in New York pretty soon before giving birth and again after, so the little girl might have been born in the Big Apple.
Since then, Rachel and Daniel have kept their lives under wraps — something they were doing long before they had a baby together. Even their 2011 wedding was super top secret. They only had a handful of guests in attendance at their New York nuptials, including Rachel's son, Henry — whom she shares with her ex-fiancé, Darren Aronofsky — and Daniel's daughter, Ella, whom he shares with his ex-wife, Fiona Loudon.
In December 2018, soon after giving birth to her daughter, Rachel told the Daily Mirror that she didn't plan on having any more children. She also divulged a bit of her parenting style that her youngest daughter will experience as she grows up: "I'm a bit of a pushover as a mother. I'm not super-strict. I love it so I'm a very happy mother."
Rachel and Daniel still split their time between the United Kingdom and New York. Henry, who is now 14, splits his time between his parents. Ella is in her mid-20s and primarily calls London home.