How Many Kids Does Salma Hayek Have?
Salma Hayek Says Having Her Daughter Later in Life Made Her a Better Mom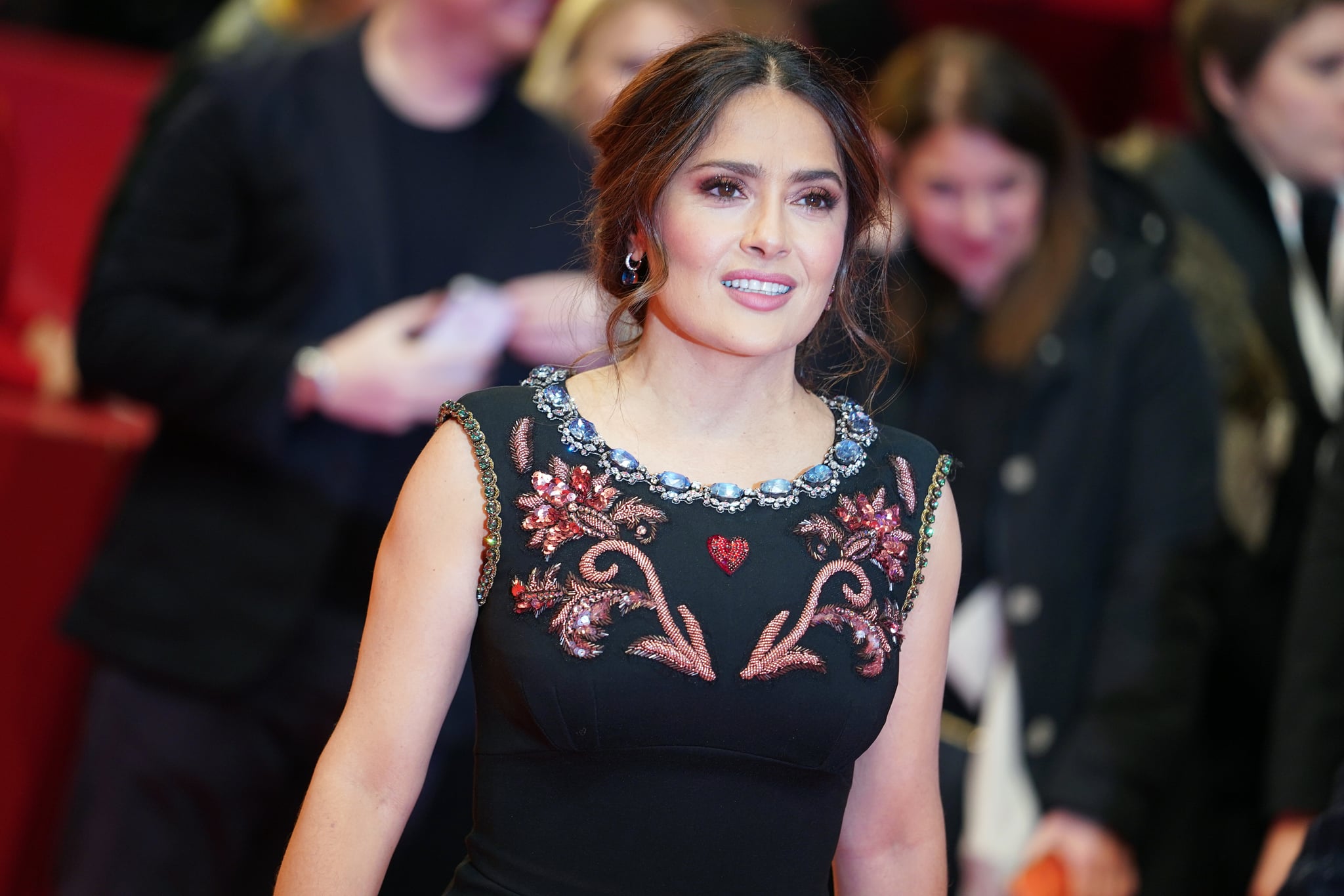 Actress Salma Hayek is one of the most beautiful women in Hollywood, and she's also absolutely hilarious. On top of her day-to-day "office" job, though, Salma is mom to one daughter and three stepchildren with her husband, Francois-Henri Pinault. The couple, who have been married for over a decade now, dote on their little girl and bring her along to all kinds of high-profile events. Ahead, get to know their daughter, Valentina, a little bit better!
Valentina Paloma Pinault
Valentina Paloma Pinault was born in September 2007. She is Salma's only child with her husband, Francois-Henri. Valentina was born in Los Angeles before Salma and Francois-Henri were married. Salma was 41 years old when she gave birth to Valentina, an age that she said was a little bit harder to become a mom but also a little bit better. She told Town and Country in 2019, "I think I'm a better mother because I had her later. But I do get tired. I'm not going to lie."
Salma said in 2019 that Valentina is creative, smart, and funny. Despite being incredibly busy parents, Salma and Francois-Henri try to be present in Valentina's life, something Salma opened up about with Red in 2017. "I try to be with Valentina as much as possible, even when I'm working. She was with me on [the photo shoot for the magazine] and she felt like a participant — she wasn't just sitting there on the iPad. This is so important." She also stressed that she encourages Valentina to not spend a ton of time staring at a screen and instead be active.
She even shared with Red that she dreamed of having more children but was unable to. "I always wanted to have a lot of children, and I was not able to. My body, as a miracle, had one. The huge blessing I've had is that my husband has three other children. So I have four. And they are all so different."