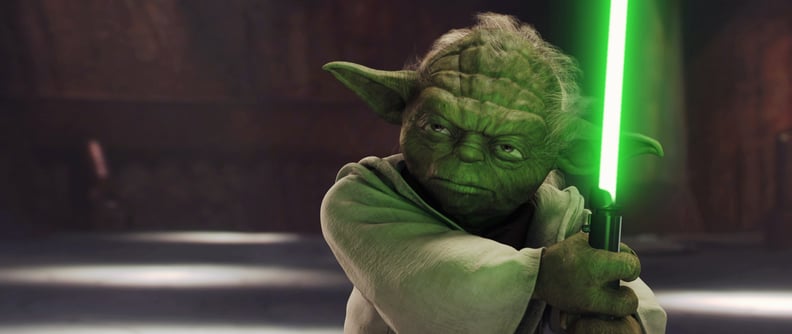 The Everett Collection
The Everett Collection
Counting down the days until the Star Wars Galaxy's Edge parks open at Disneyland and Disney World? Yep, us too! And while we're so pumped to take a spin in the Millennium Falcon and get a front-row seat to battles between the First Order and the Resistance in the Star Wars: Rise of the Resistance attraction, we're much less excited about the cost of the custom lightsabers for sale.
According to The Mercury News, the lightsabers your kids will no doubt be begging you for will set parents back $158 a pop. That's actually more than a day pass, which will run you $149 each on a peak day for Disneyland. Don't want to splurge for the entire lightsaber? Apparently, you can buy the item in parts. The hilt — or handle — can be bought separately for $109 and frugal moms and dads can score the light-up blade for a mere $49.
Parents who aren't afraid of the price tag can score their own lightsabers at Dok-Ondar's Den of Antiquities in Galaxy's Edge. Jedis-in-training can also build their own toy in Galaxy's Edge at Savi's Workshop, where a group of Gatherers will lead the upgraded experience.