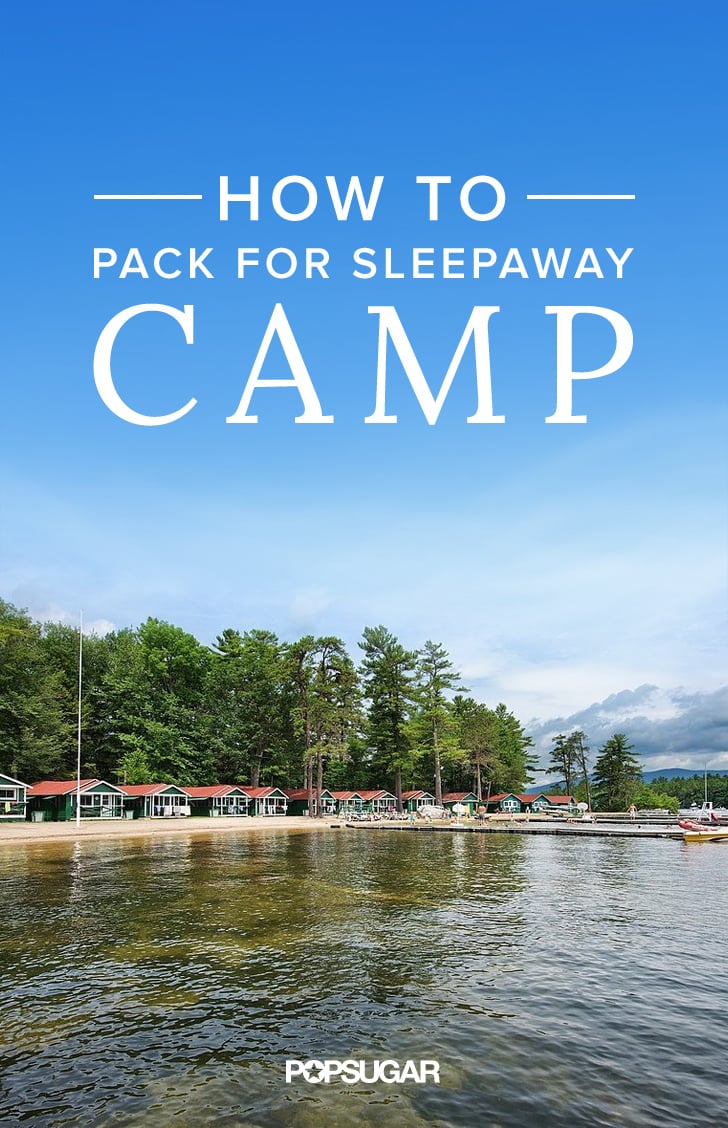 POPSUGAR Photography | Rebecca Gruber
POPSUGAR Photography | Rebecca Gruber
Before sending your kids off to camp for the Summer of their lives, there's one big hurdle you must cross — packing up the dreaded trunks. Yes, you've packed your kids for a trip before, but packing for camp is its own beast — and one that strikes fear in the hearts of type-A parents everywhere. From what to pack to how to do it, we've got your definitive guide to getting all of your kids' stuff together so the only thing you'll have left to worry about is what you'll write in all of those letters.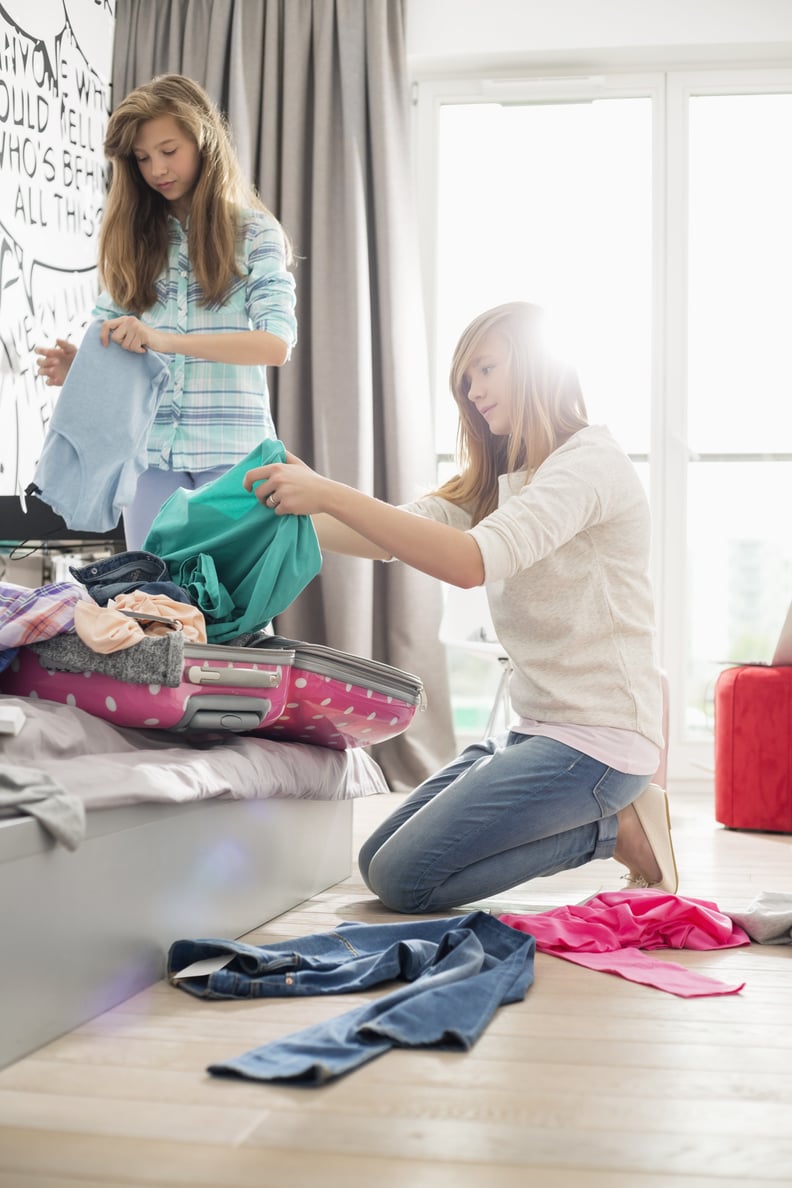 General Packing Tips
Follow the camp's packing list to the letter. It was written for a reason.
Pack clothing/items in 2.5 gallon ziplock bags according to category (i.e. swimsuits in one bag, shorts, socks, water bottles, etc.).
If you have two trunks, include clothing in one and all bedding, towels, athletic gear, shoes, and chair in the other.
Label everything (pens, pads, flashlights, etc.). It only takes a few minutes but will save lots of tears when your child's favorite pen goes missing and their bunkmate thinks it's theirs. Labels come in all shapes and sizes!
Silver Sharpies can be used for labeling black and dark blue clothes.
Pack with your child so he or she knows exactly what's going in the trunk and what's staying behind.
Pack storage containers the way you envision them being used. If your camp suggests under-bed drawers, pack them with what should stay under the bed.
If there are posters or cling-ons that you would like to be put on your child's wall before they arrive to camp, attach a note to the counselors letting them know to hang them.
Space bags are great for towels and linens. The air is sucked out (via a vacuum) to take up less space.
Hide notes in your kids' clothes so they find them in the Summer.
Prewash all new clothing, bedding, and towels prior to packing them so colors don't bleed in the camp laundry.
Create an inventory list of everything that is packed in the trunks. Place one copy in the trunk so your child or their counselor can tell if something is missing. The same list can be used for packing to come home.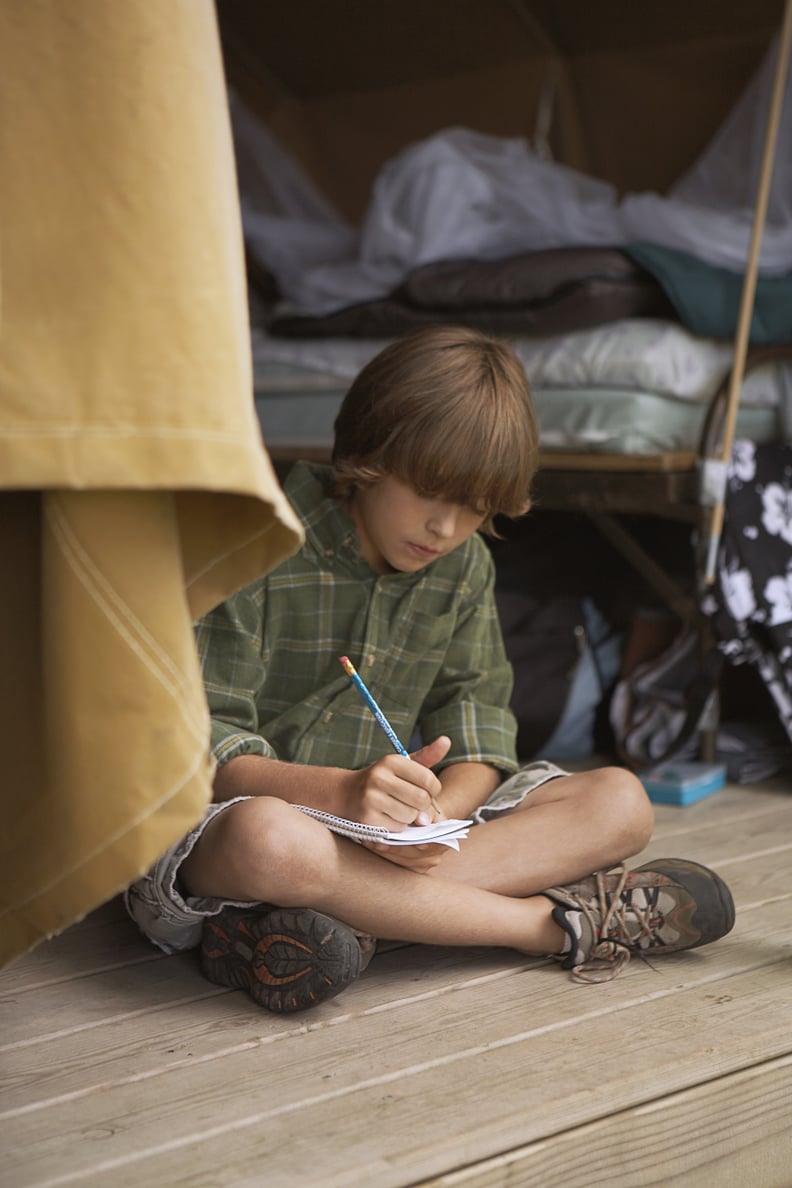 Batteries
Put all batteries in devices prior to camp. Place extra batteries in a large ziplock bag with a note on the outside labeling what batteries are for which item (i.e. Fan: D, handheld fan: AAA, etc.).
Practice putting batteries in things with your kids if they've never done it before.
Stationery
It is always a good idea to create address labels and prestamp and address envelopes for your children in advance to not only make it easier for them, but to make sure their letters actually get to the right place. Print address labels with addresses of loved ones and friends as well as return address labels with your child's camp address.
Purchase a 10.5"x5.5" accordion file and designate a section for each individual's address. In the last section, include extra labels and stamps in case they run out.
On the outside of the file, stick one label of each of the addresses, which will serve as an easy address book.
If you have a stationery clipboard, organize it so there are pens, stationery, and just enough envelopes to write home. You do not have to include every envelope that was provided with the stationery. Remember, you preaddressed them in the accordion file.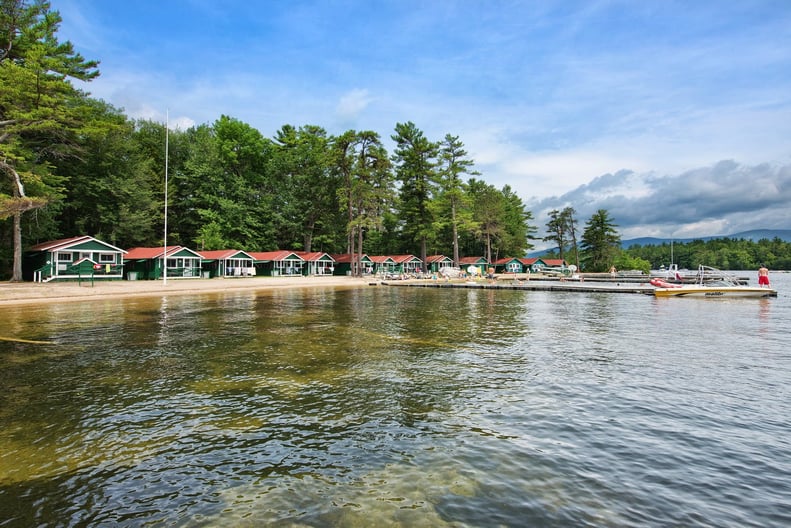 Athletic Gear
To keep all of the athletic gear together, purchase a mesh laundry bag and put all of the required items in there.
Trunk Gift
Surprise your child with a gift on their bed upon arrival at camp. Pack a gift in his/her trunk with a note asking the counselors to put it on their bed. Include a letter to your child wishing them an amazing summer!
Toiletries
If you are using a mesh bag for the shower, pack all of your child's toiletries, along with the bag in a ziplock to prevent spillage.
If you use a plastic container, place all of the items in the container and put in a large ziplock.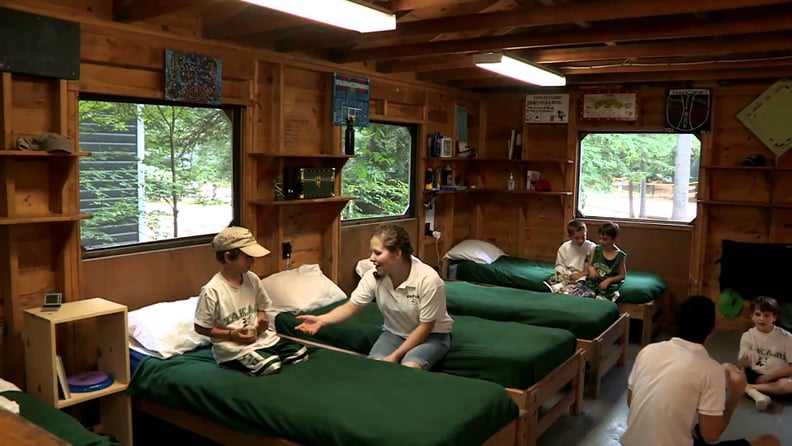 Bedding
Pack bedding in the packaging that it comes in. If you are using a comforter from the year before, you can purchase a comforter bag at your local store that will fit sheets and blanket as well. If there is a specific set of sheets that you want to be put on your child's bed, put the pillowcase of that set on your child's pillow before packing it.
Elastic Bands/Ponytail Holders
Purchase enough rubber bands so they can wear them once and throw away. This will ensure that they are putting a "clean" (read: lice-free) accessory in their hair every day.