Pregnant Kaley Cuoco Is Preparing For Baby, Has "No Plan"
Kaley Cuoco Already Knows She'll Be a Laid-Back Mom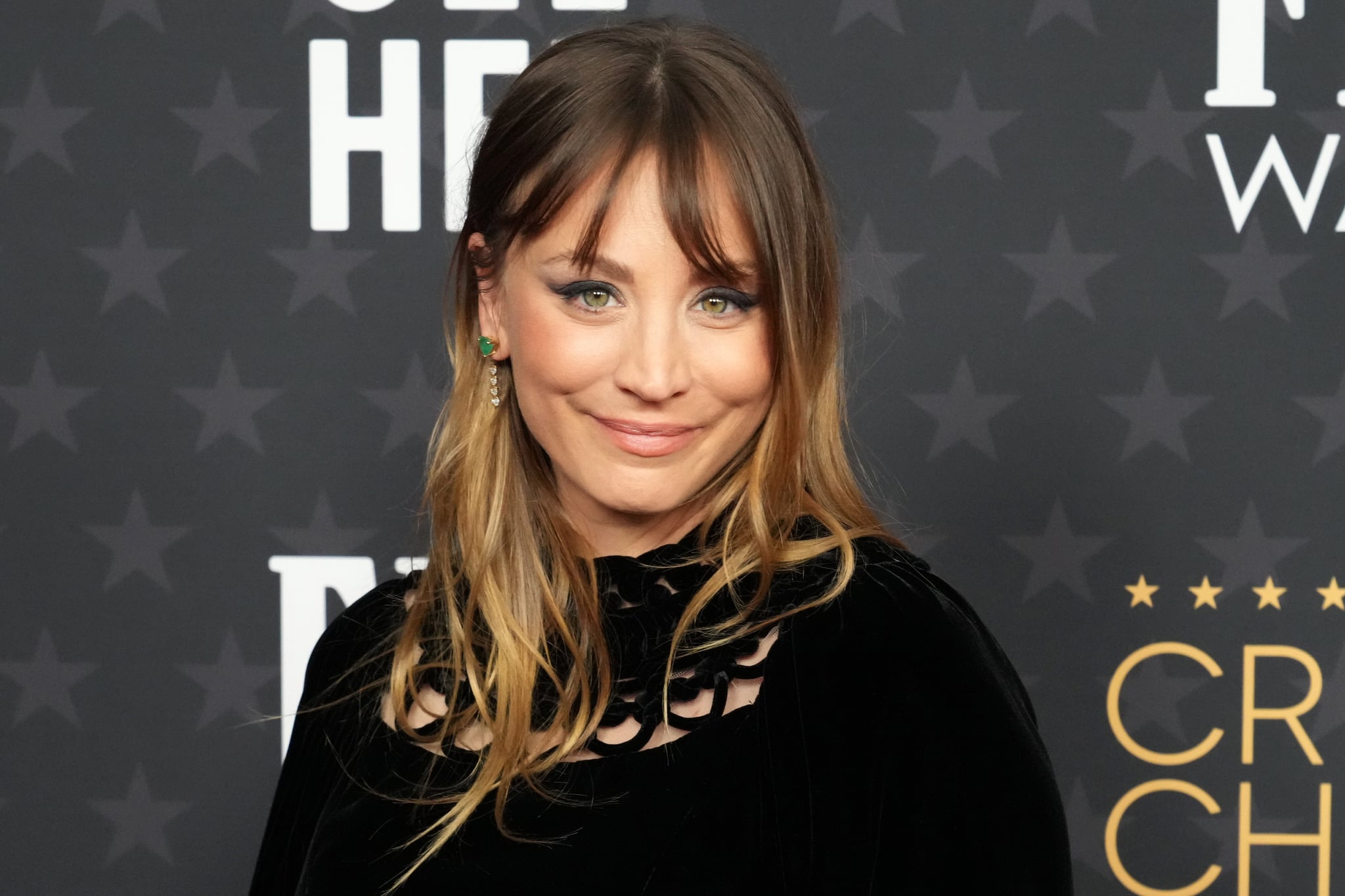 Kaley Cuoco is expecting a little girl very soon, and though she and her partner, Tom Pelphrey, are over-the-moon excited, they're taking decidedly different approaches to nesting. Cuoco, for her part, is going with the flow and recently made it clear she has "no plan" for parenting — which is just the way she likes it.
"I've read zero books so that's the type of mom I'll be," the "Flight Attendant" star told "Entertainment Tonight" on Feb. 8. "I'm not a prepper. I'm just not that way . . . I trust the process." She continued, "I'm just like, 'It's gonna be great.' But that's how I've gone through life."
Pelphrey, on the other hand, has "Googled enough for the both of us," Cuoco said, teasing: "He could probably deliver this baby at this point."

A big part of Cuoco's plan is to rely on her instincts as a mother and learn what her baby needs as she goes. "I think nowadays we get so caught up, right? We didn't even have all this stuff at our fingertips and now it's almost too much." Pregnancy anxiety is a very real thing, and while some soon-to-be parents might find comfort in online searches and forums, plenty of others notice that Dr. Google only exacerbates their stress — which makes Cuoco's perspective seem pretty darn appealing.
The actor decided to embrace her "non-approach" approach after speaking to a mom friend. "I was on the phone with [my friend] the other day 'cause I had a question about something; she has a newborn as well. I said, 'I don't know what I'm gonna do,' and she goes, 'Your baby's going to tell you what to do.' And I love that," Cuoco said. "I was like, I know I tell people what to do. If this child is anything like me, she's gonna be like, 'This is what I want,' and I just need to listen."
The star also plans to have lots of support from her own "amazing" mom, who's been "waiting on a grandchild for, like, 20 years."
Cuoco's goal is to work up until the end of her third trimester. "My happy place is definitely at work," she told "ET." Her new Peacock series, "Based on a True Story," ended up writing in her pregnancy about a month or so before they started shooting, so she didn't have to find creative ways to hide her bump during filming.
"The best part about it for me is I get to be pregnant, eat whatever I want, wear like the most comfortable clothes, everyone treats me like a queen," Cuoco said. As they should!