Everything You Need to Put Together the Ultimate Halloween Boo Kit
Every editorial product is independently selected by our editors. If you buy something through our links, we may earn commission.
Though we usually spend Halloween bobbing for apples, attending haunted hayrides, or going door to door for tricks and treats, this year, our favorite Halloween activities may look a little different — but that doesn't mean they have to be any less fun. There are so many other ways to keep the festivities going and the kids entertained without putting anyone in harm's way. Say hello to boo kits, a curated collection of spooky items that you and your kids put together and pass along to friends, family, and neighbors.
Make sure you sanitize all your items before compiling your kit, then assemble and leave on the doorstep of the lucky recipient — ring the doorbell, head back down to the street, and watch as they gleefully find their personalized boo kit (all with masks on, of course). Who knows, you may just inspire them to pass along the tradition! And feel free to include as much candy as you'd like, because Crest has you covered. Keep reading to find out exactly what you need to put together the ultimate boo kit for Halloween this year.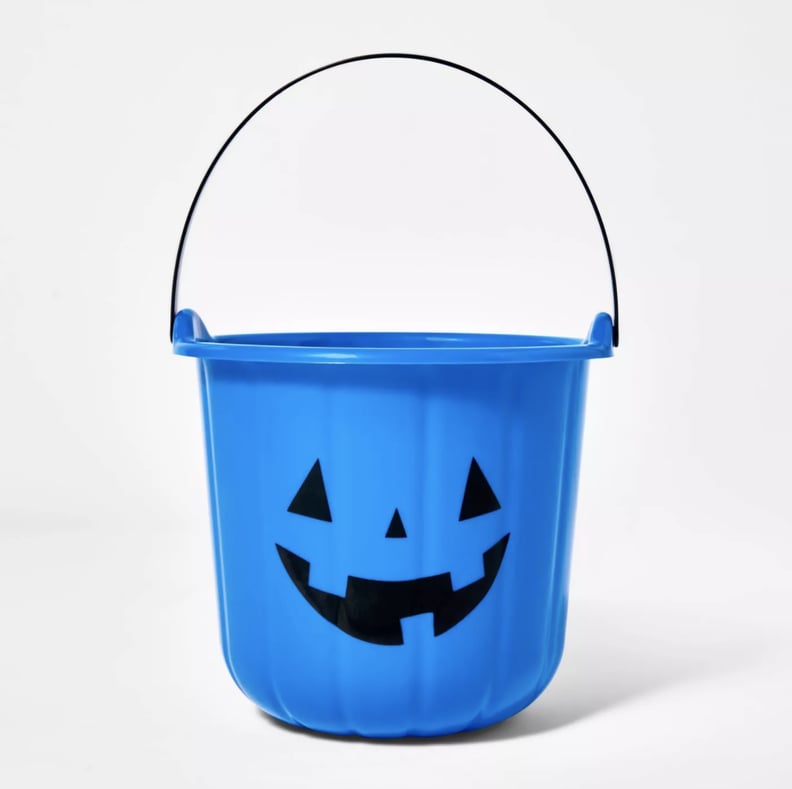 A Festive Bucket or Pail
First things first: you'll need a bucket ($1) to hold all your goodies. Grab one in the shape of a jack-o'-lantern or bat, or even DIY your own with stickers and paint. Just make sure it's large enough so everything fits without overflowing.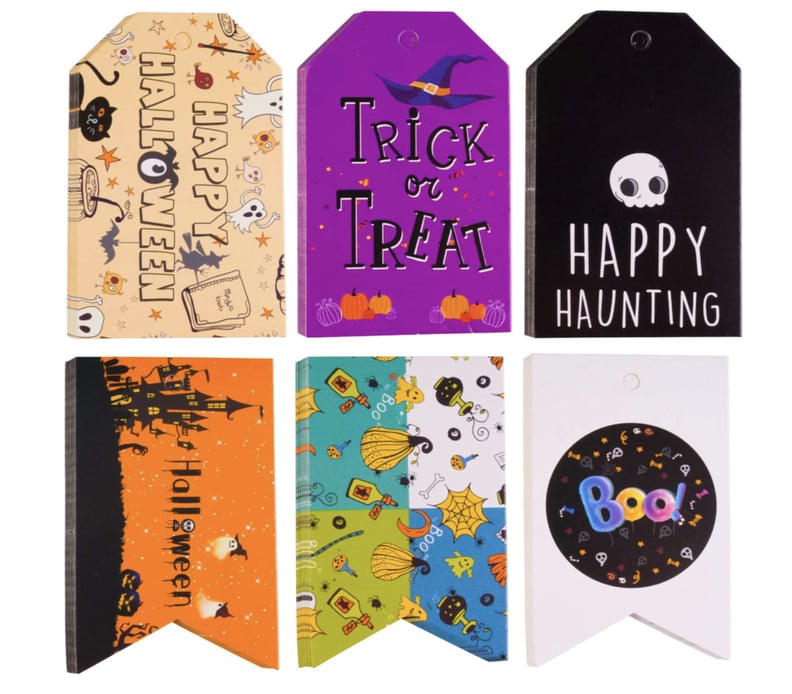 Spooky Tags
You want your friends and neighbors to know who is sending them the Halloween spooks! Make sure to add a tag ($11) onto your boo kit with a cute message from you and your kids. You could either buy the tags premade or get creative at home with an arts-and-crafts project.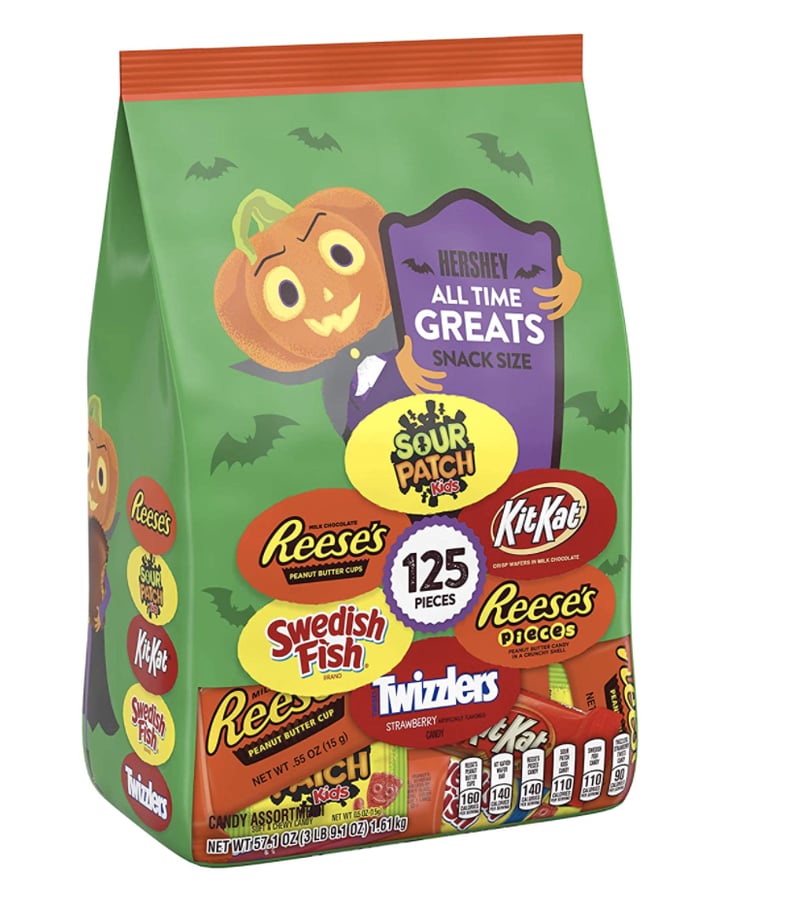 Classic Halloween Candy
What would Halloween be without the candy? Since kids won't be able to trick-or-treat and fill their buckets to the brim with sweets this year, make the majority of your boo kit be the coveted candy ($16). Go for classics like chocolate candy bars, or opt for a theme, like more fruity or sour offerings.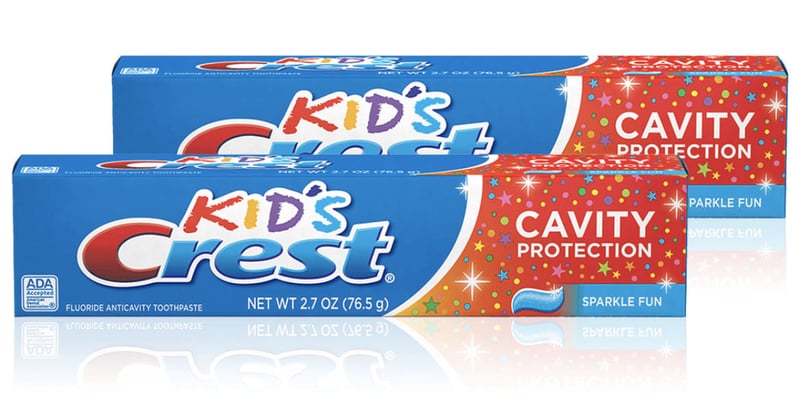 Kid-Friendly Toothpaste
When there's candy, you need the right toothpaste to counteract all that sugar. Help your fellow parents encourage even more smiles this Halloween by including Crest Kid's Cavity Protection Toothpaste ($5). Kids will love the glittering sparkles and bubblegum flavor — it's almost like another Halloween treat that will last them well after the candy is gone! Plus, your kids will be fighting cavities with clinically proven Fluoristat, which is gentle on tooth enamel. And so the grown-ups in the house don't feel left out, include Crest Gum Detoxify Deep Clean Toothpaste ($7).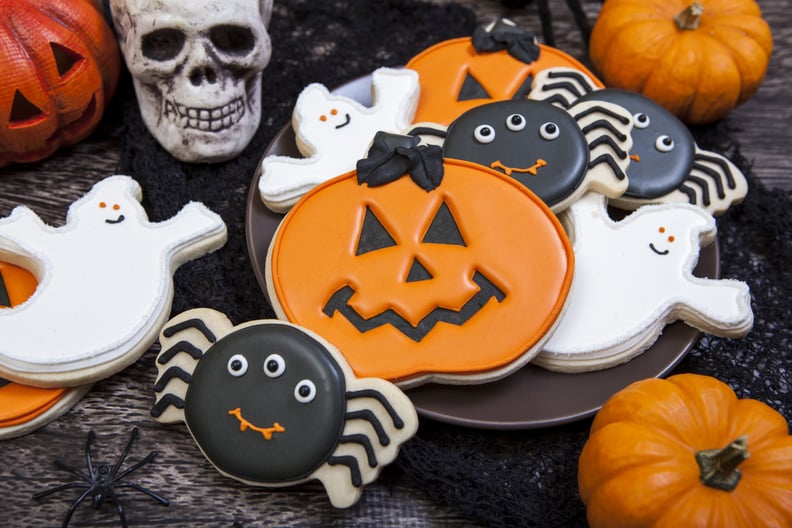 Add a Touch of Homemade
If you're the type who likes to get creative in the kitchen, add a homemade element to your boo kit. From creepy cookies to decorated cupcakes and decadent candy apples, everyone appreciates whimsical creations you whipped up yourself. Make it a family affair and get your kids involved in the baking! Just make sure you place your items in a sealed baggie or container so they stay intact until the boo kit is opened.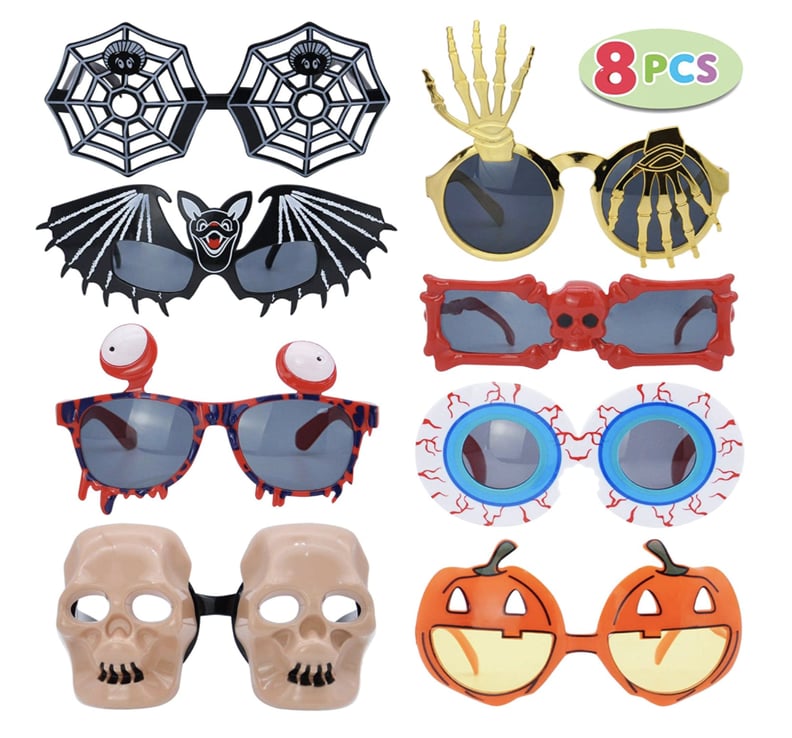 Assorted Ghoulish Goodies