How to Train Your Dragon Homecoming Holiday Special Details
A 30-Minute How to Train Your Dragon Holiday Special Is Coming to NBC in December!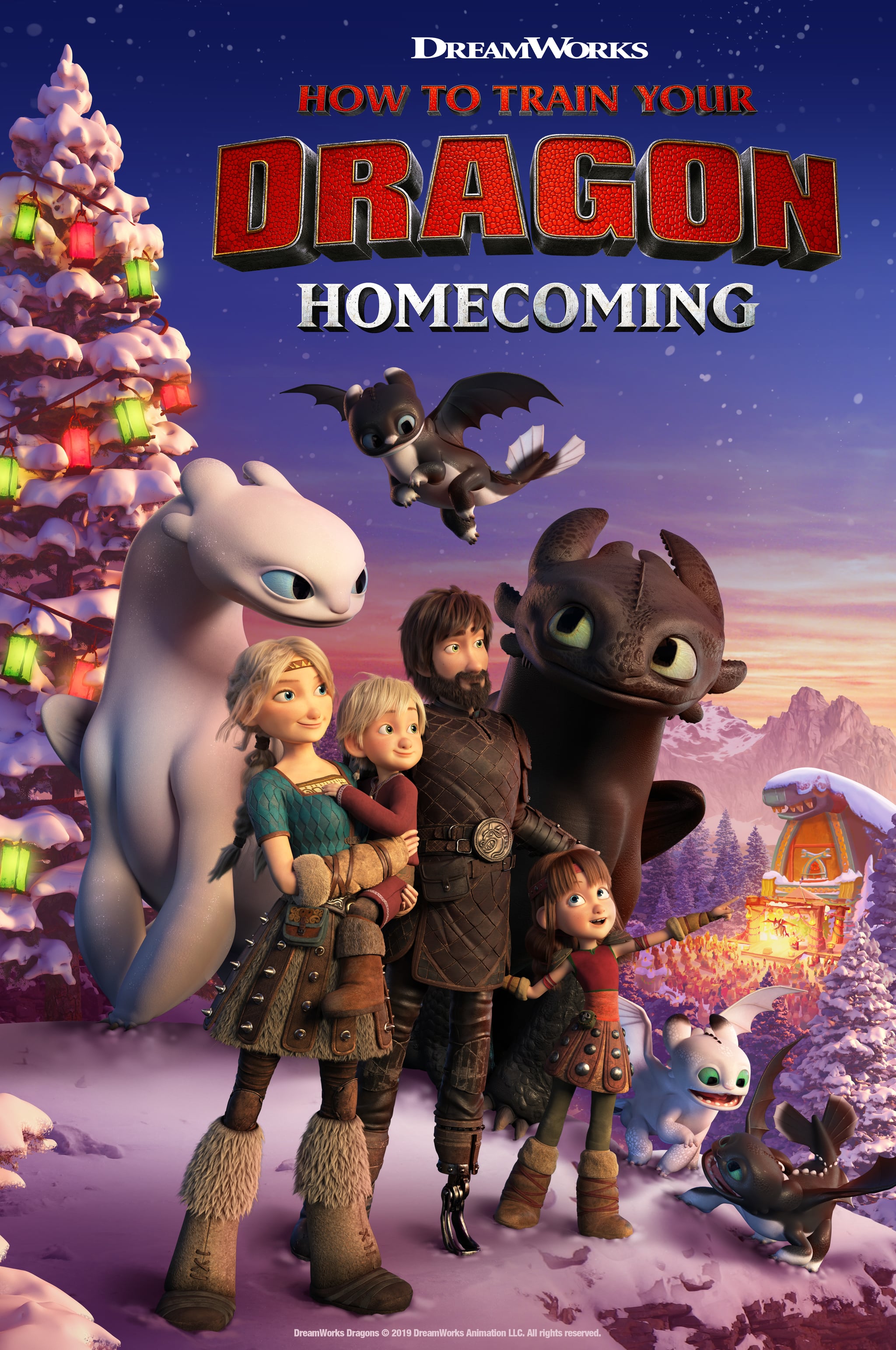 We're going back to the Isle of Berk for the holidays with Hiccup, Toothless, Astrid, and the rest of the How to Train Your Dragon crew thanks to a holiday special airing on NBC this December! The special, How to Train Your Dragon Homecoming, will take place just in time for the emotional epilogue from the last installment of the film trilogy, How to Train Your Dragon: The Hidden World, and centers around "Hiccup and Toothless sharing stories of their special relationship with their respective families as they prepare for the Snoggletog Festival."
The rest of the special, according to Dreamworks, goes a little something like this: "When it becomes clear that the new generation of Vikings doesn't remember the bond between dragon and human, Hiccup makes a plan to celebrate dragons with a grand holiday pageant. This heartwarming idea leads to a series of hilarious and exciting events, but no matter the circumstance, everyone in New Berk — young and old alike — is reminded that dragons and humans are forever bonded."
We can't wait to watch this special with our kids! Mark your calendars to watch How to Train Your Dragon Homecoming when it premieres on NBC at 8:30 p.m. local time on Dec. 3, set your DVRs to record it, or catch it on Hulu beginning Dec. 5.