Inflatable Beetlejuice Halloween Decoration From Home Depot
Remember Those Terrifying Sandworms From Beetlejuice? You Can Own One For Halloween!
As POPSUGAR editors, we independently select and write about stuff we love and think you'll like too. If you buy a product we have recommended, we may receive affiliate commission, which in turn supports our work.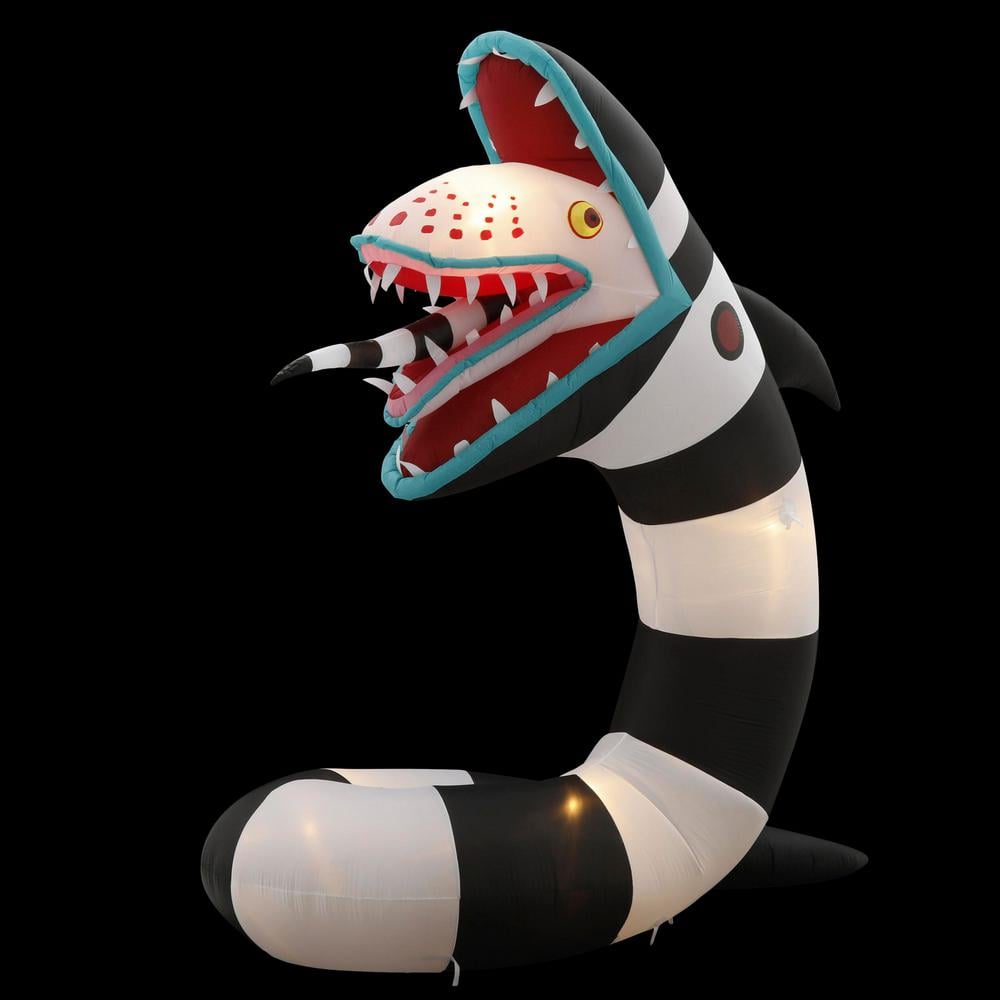 If you still haven't made any big decisions when it comes to this year's Halloween decorations, we have a Beetlejuice-inspired inflatable that's not only going to crown your front yard and your family as the winners of Halloween, but that will probably haunt your dreams.
If you've seen the film, you probably already know which bizarre scene we're going to refer to: the sand storm one with that roaring wormy beast that jumps out of the ground. Well thanks to Home Depot, you can put one on your very own lawn. The Pre-Lit Inflatable Animated Beetlejuice Sandworm WB Airblown ($196) is 9.5 feet tall — yes, you read that right — and features a moving tongue! We have chills just thinking about it. Dress the family up as the rest of the Beetlejuice cast and you'll have an epic holiday memory on your hands!