Back in 2016, Laleh Mohmedi started to get creative with her toddler son Jacob's meals by making a lion out of spelt pancakes and fruit. Jacob was overjoyed, and just like that, Jacob's Food Diaries was born.
In the months following that first fun meal, quite the routine developed: Jacob would request a new character (from a movie, book, or toy he loves) every night, and the next day Laleh would spend around a half hour making him a healthy character meal using anything from lentils and spinach to egg whites and peanut butter toast.
When asked if Jacob likes to help out, Laleh told POPSUGAR: "He definitely has to get involved — and by involved I mean sit on the kitchen bench and ask me what I am doing about 100 times! He sits there with his chopping board and plastic knife cutting — or trying to — pieces of fruit and vegetables."
Laleh noted that some of Jacob's early favorites were Mr. Peabody and the plate with Kermit and Animal because he had won Muppets toys at a show they went to and couldn't stop talking about them. Laleh prefers Peppa Pig and Grug because they were so easy to make, but she was hoping to get Jacob into Rugrats so she could create meals out of those characters (we approve!).
Laleh has always been an advocate of healthy recipes — so not much about the ingredients has changed — but this project has definitely brought both her and Jacob joy. "It has been a few months since I have started doing this and to this day he still gasps and says, 'Wow' for every creation!" she said in 2016.
Read through to see the amazing themed plates and learn what Laleh used to make each one.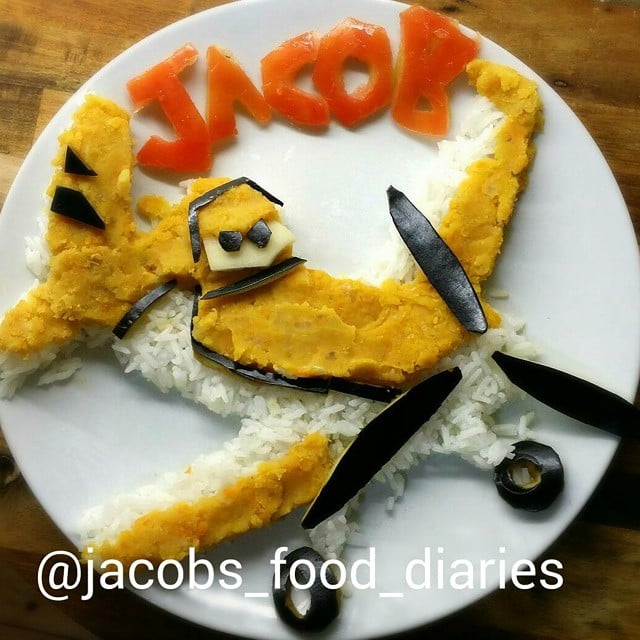 Dusty dahl with rice and eggplant.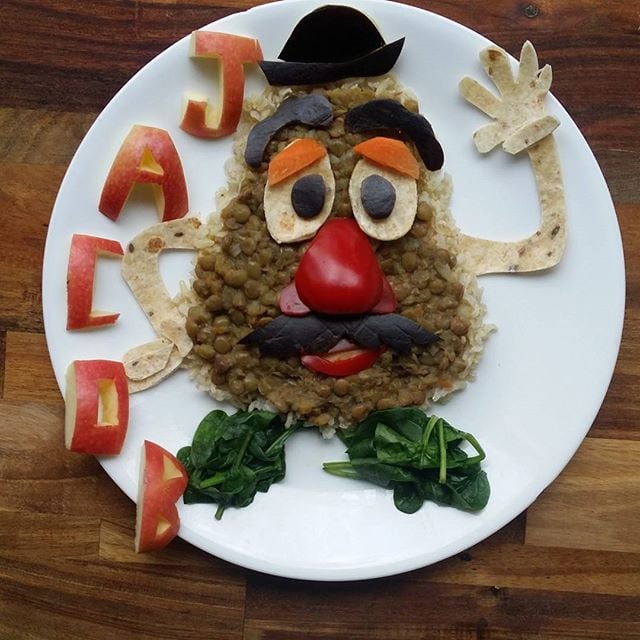 Mr. Potato Head lentils with carrot and spinach.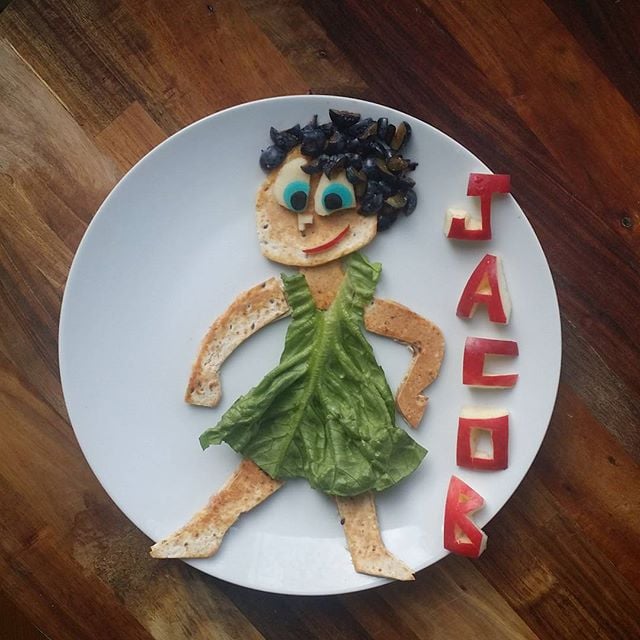 Ham and cheese Joy wrap with blueberry hair.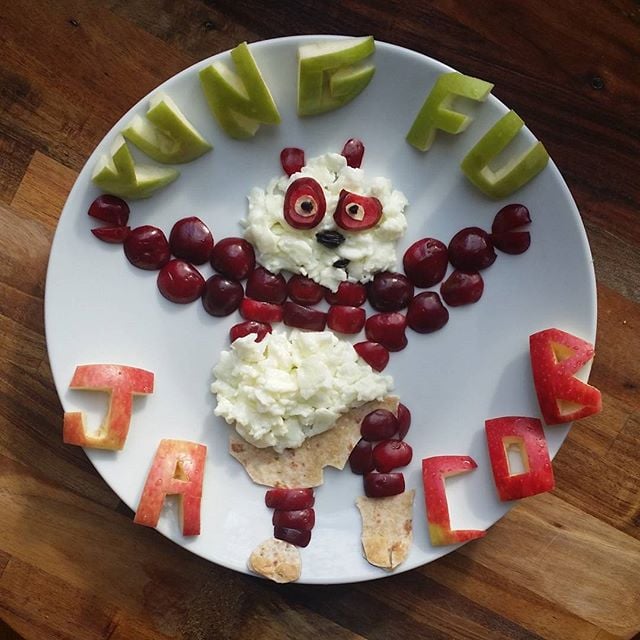 Kung Fu Panda egg whites with cherries and whole wheat tortilla.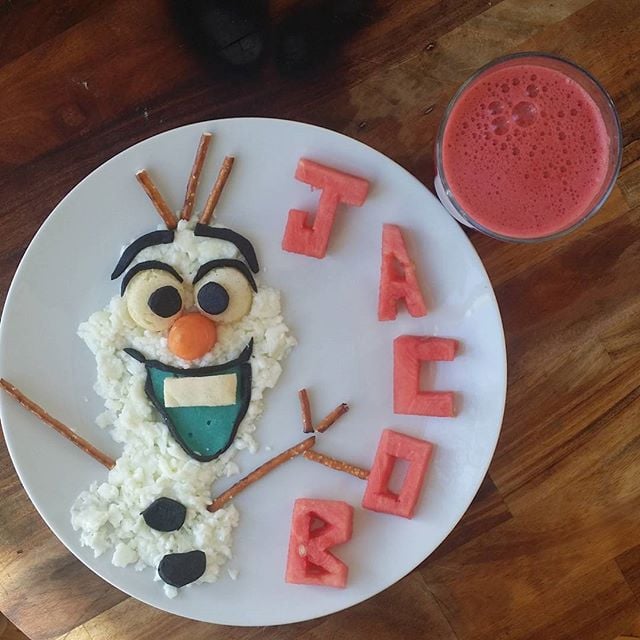 Olaf egg whites with watermelon.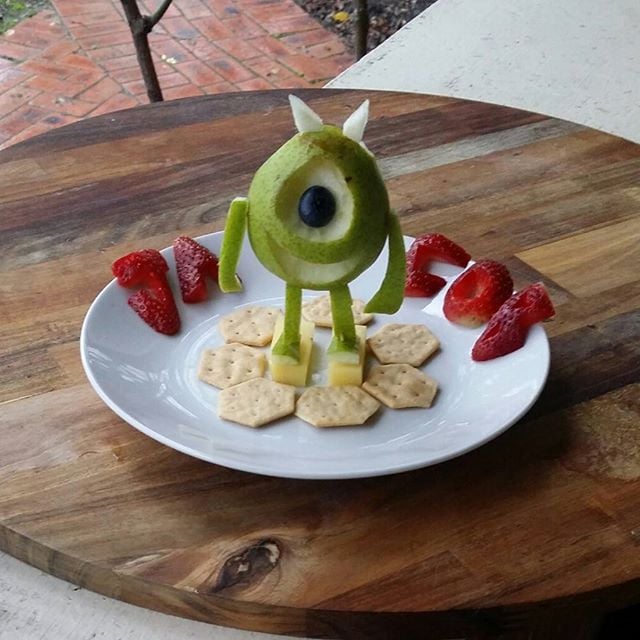 Mike Wazowski pear and cheese snack.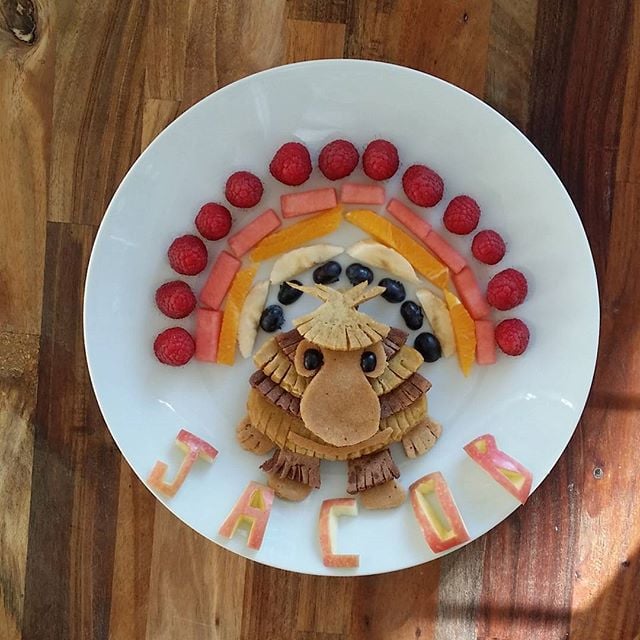 Grug wholemeal spelt pancakes with fruit rainbow.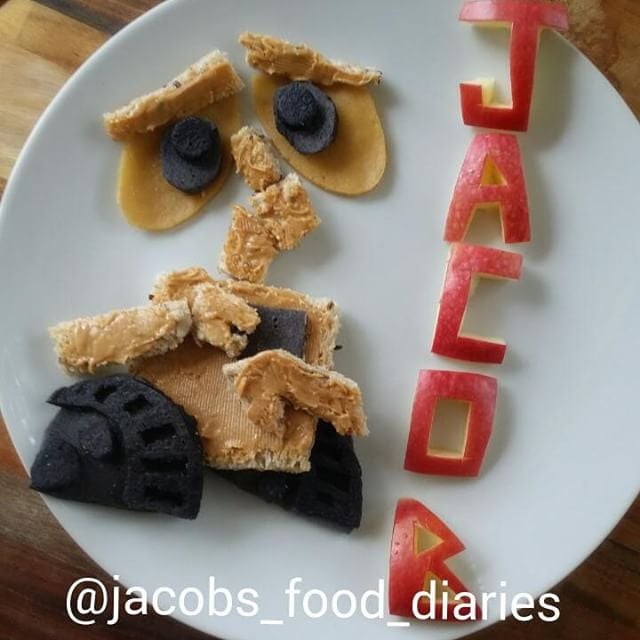 WALL-E peanut butter on toast.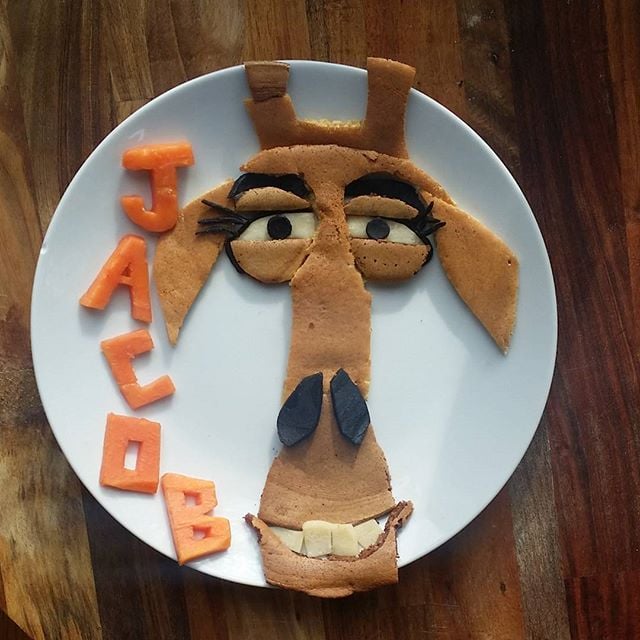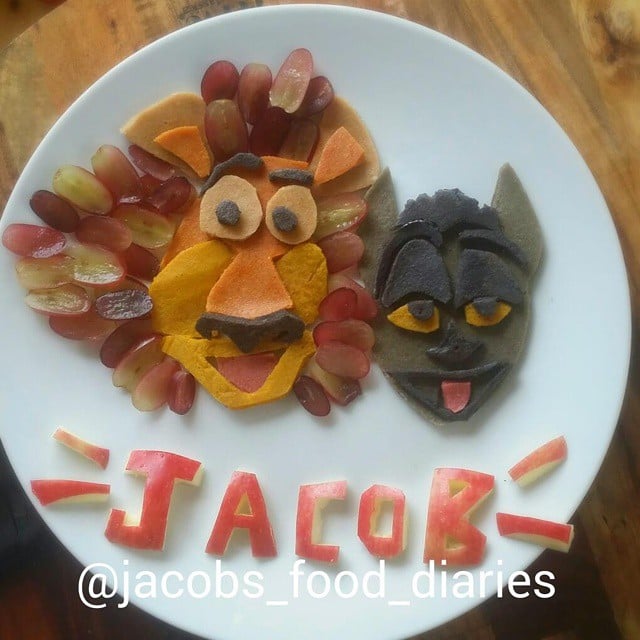 King Julian and Alex spelt pancakes with grapes mane.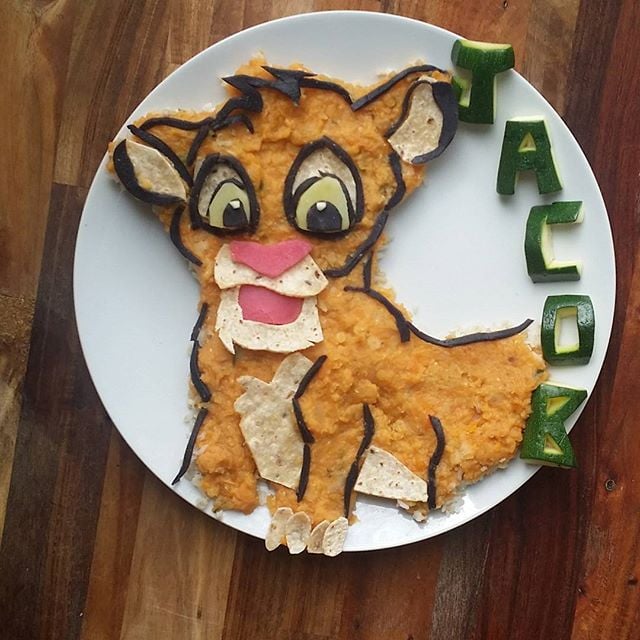 Simba lentils with rice belly and zucchini letters.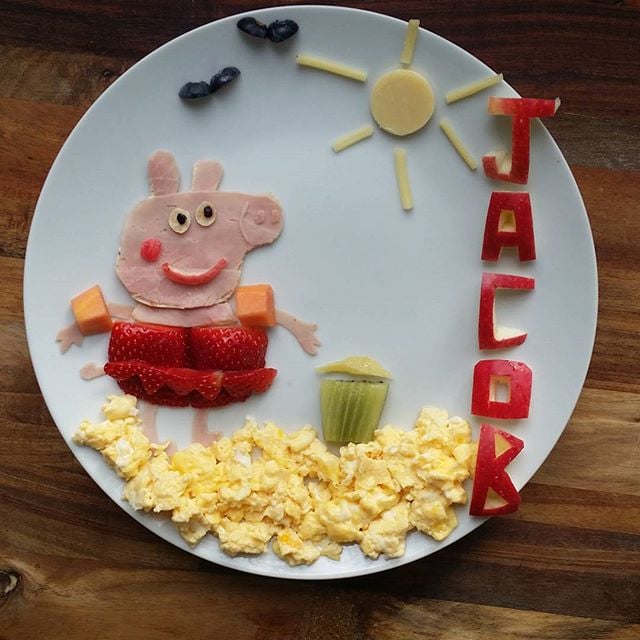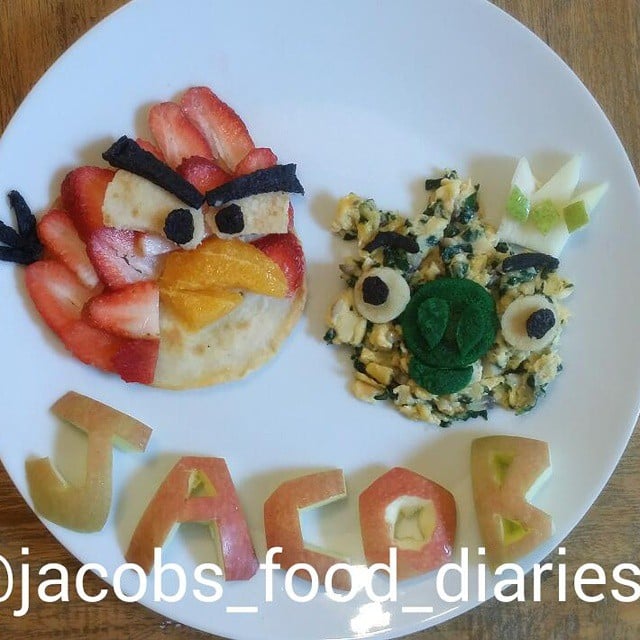 Angry Birds eggs with spinach and strawberries.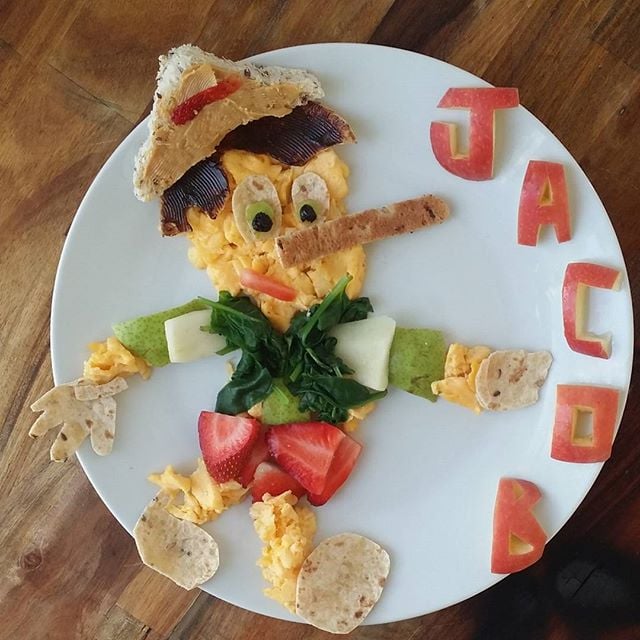 Pinocchio scrambled eggs and peanut butter toast.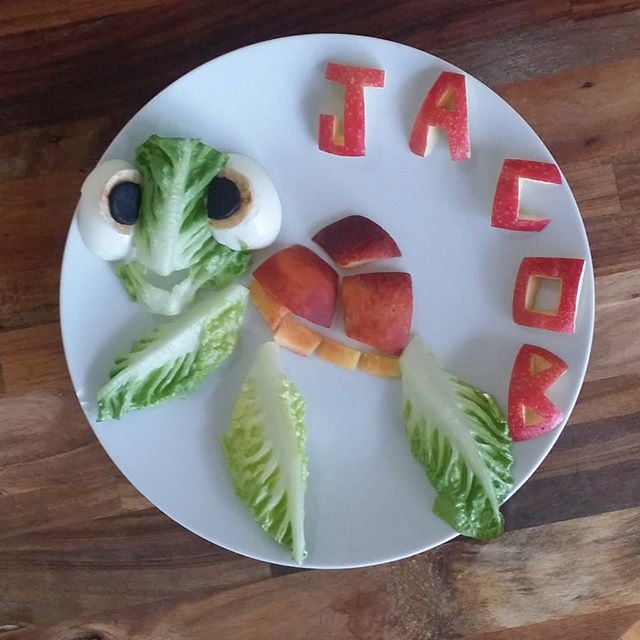 Lettuce Squirt with hard-boiled eggs.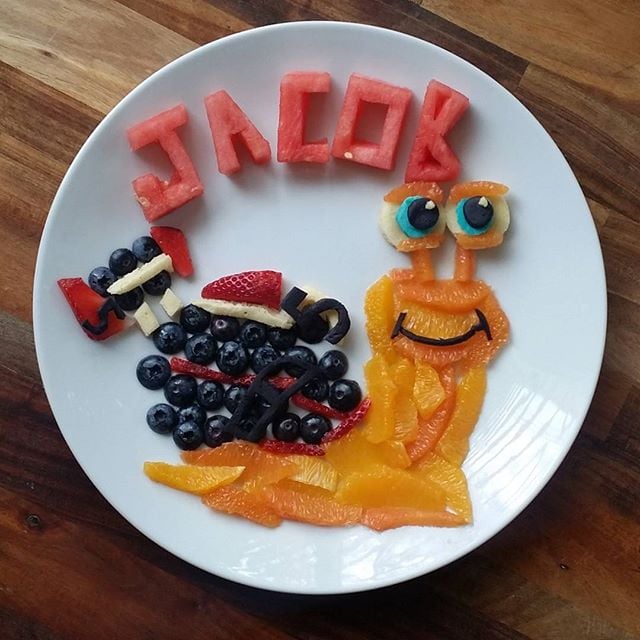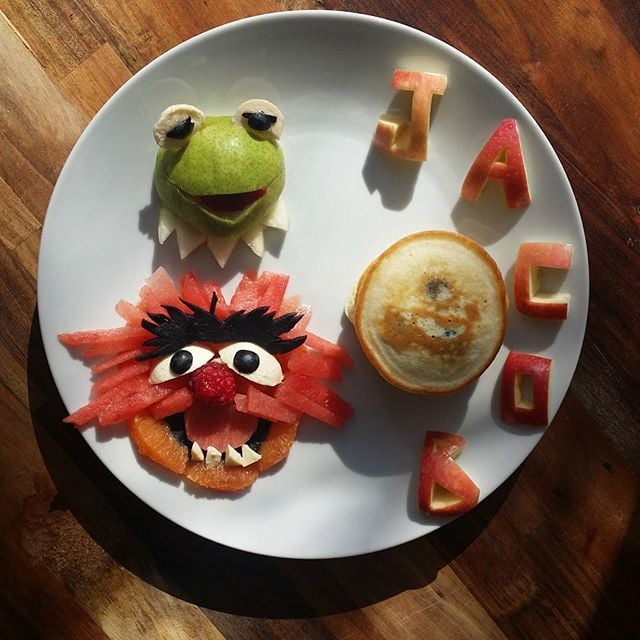 Kermit and Animal blueberry pancakes and fruit.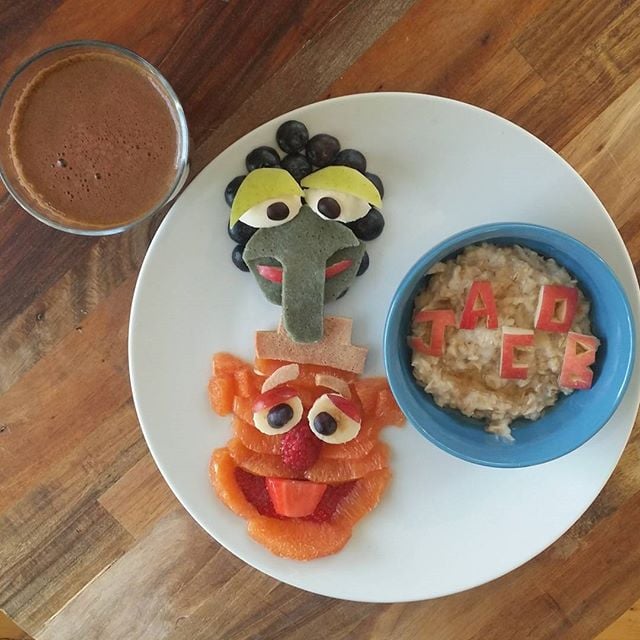 Gonzo and Fozzie Bear fruit and spelt pancakes.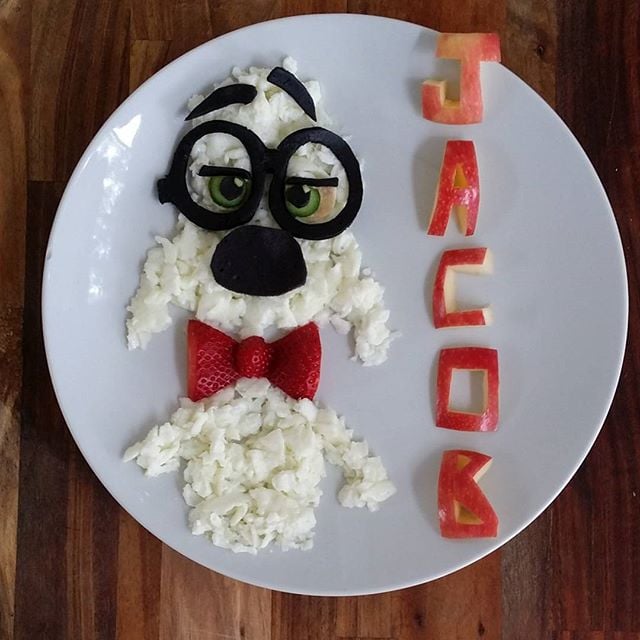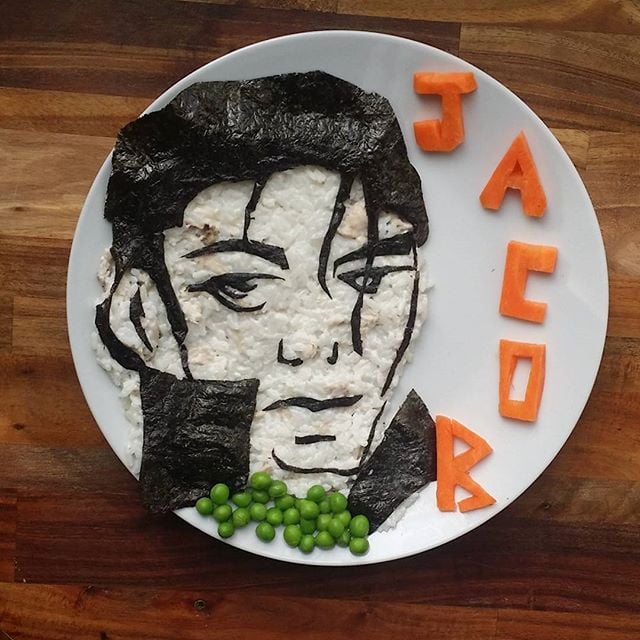 Coconut rice, nori, and pea Michael Jackson.