Jade Tolbert Talks About Navigating the "Complex Grief" of a Missed Miscarriage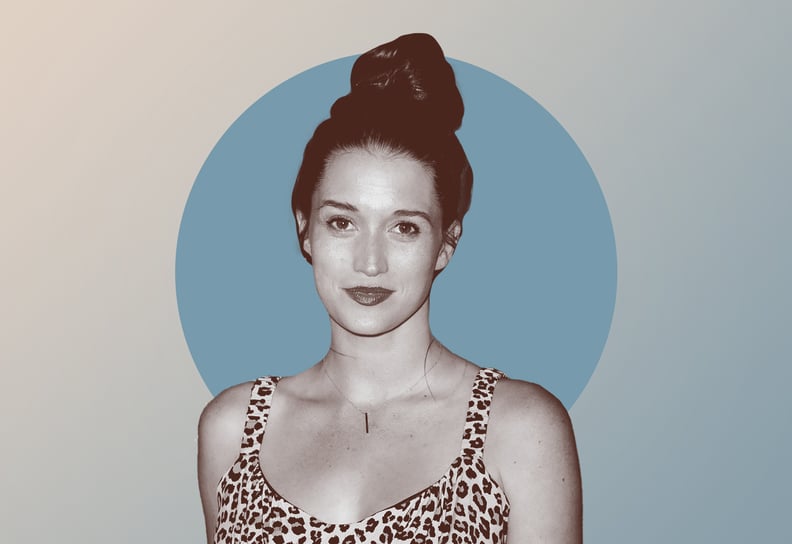 Image source: Getty | JC Olivera
Photo Illustration: Becky Jiras
Image source: Getty | JC Olivera
Photo Illustration: Becky Jiras
Jade Tolbert's deeply emotional pregnancy update is one that resonates with lots of families. In an Aug. 13 Instagram gallery, the "Bachelor in Paradise" alum shared that she recently experienced a pregnancy loss and is working through a "missed miscarriage" — a miscarriage in which the fetus is no longer alive, but the body has yet to recognize the loss and expel the pregnancy tissue.
"I've been struggling what to write here as I've been navigating a miscarriage," she captioned the post, with photos holding her baby bump and another of her ultrasound. "It felt like all my dreams were coming true to welcome another baby into our lives, to love and to complete our family. While our hearts are completely broken and we have been dealing with the deep and complex grief of the loss, we have been blessed to be touched by his soul for his short amount of time. I am forever changed."
Tolbert currently shares three kids — 5-year-old Emerson, 3-year-old Brooks, and 2-year-old Reed — with husband Tanner Tolbert, whom she met while filming "Bachelor in Paradise."
She went on to give a few more details about her experience, explaining what a missed miscarriage looked like in this instance. "While his heart has stopped and he has stopped growing (for some time now), my body hasn't released the pregnancy yet," she clarified. A missed miscarriage, also called a silent miscarriage, typically causes no bleeding, pain, or other symptoms; instead, the miscarriage is typically found and diagnosed during a routine checkup, when an ultrasound detects that there's no fetal heartbeat, as Khaled Zeitoun, MD, a board-certified ob-gyn at New Hope Fertility, previously told POPSUGAR.
"I've been carrying him with so much pride and cherish every moment still left with part of him, but it has also been equally as challenging and devastating," Tolbert continued. "So while I hold my belly here, our sweet baby's body is resting in my womb as his soul soars. We love you with every piece of our hearts, baby Beau."