Jamie Foxx Shares His Secrets to Success, Singing, and Fatherhood
He's played an arrogant football star, a vengeful slave, and a criminal who goes by the name Motherf*cker. But Jamie Foxx recently traded in his dramatic leads for a more family-friendly role. In a modern remake of the 1980s blockbuster Annie, the Academy Award winner portrays William Stacks, a surly businessman and mayoral candidate who takes temporary custody of a foster child in hopes of boosting his political standings.
Though playing an impersonal millionaire may have been difficult for Foxx (the man is never dressed without a smile, after all), the two share some similarities. For starters, neither was born into wealth. Both men overcame obstacles and worked diligently to achieve success. They also share the challenge of balancing work with daddy duties. Though Stacks seems to juggle the two with ease, Foxx, a father of two, needed some time to master the balancing act.
I recently joined Foxx in a roundtable discussion about why he took on the iconic role and what it means to be a working dad.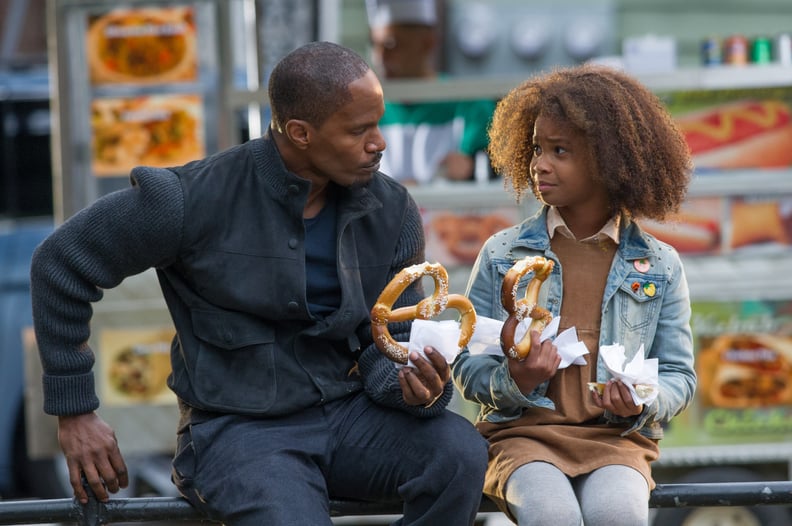 Why did you decide to add another family film to your résumé?
Jamie Foxx: Well, my 4-year-old was on set of Django just watching people get blown away, so I just felt like we needed a change. It was also great for her to be able to come to set and watch Quvenzhané Wallis — someone who's her age — be so masterful.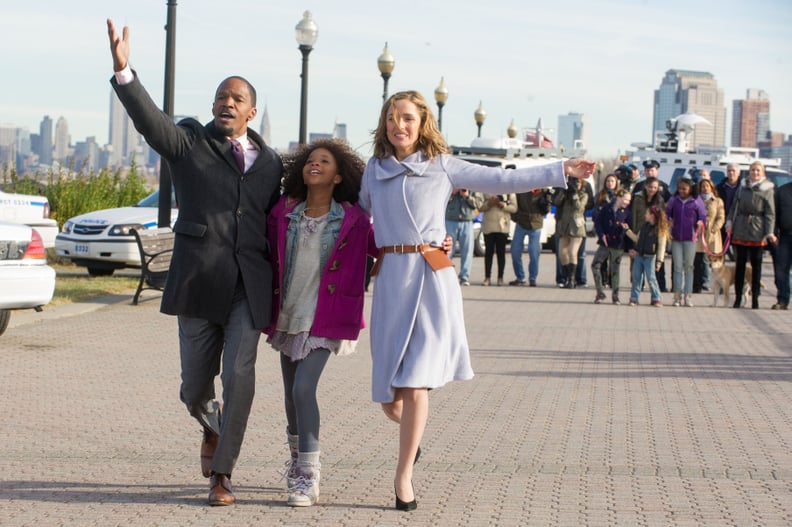 What was the process like for filming the musical numbers?
JF: Well, we recorded in my studio. And then when we got onto the set it was sort of like shooting a music video. The music is playing on the speakers and you do several takes of it, and then they make the magic.
Wait. You have a recording studio in your home?
JF: I do. What's interesting about that studio is that I've had it for years, and "Gold Digger" came out of that studio. Ne-Yo and Flo Rida came out of there. A kid named Ed Sheeran slept on my floor for six weeks and did his album in that studio. So when you get that type of luck, you keep going there.
What is your favorite song from the film?
JF: Probably "Tomorrow" or "Hard Knock Life." I took my daughter ice-skating, and all these kids ran up saying they can't wait to see Annie and [they were] singing the songs. To be a part of something like that is really surreal.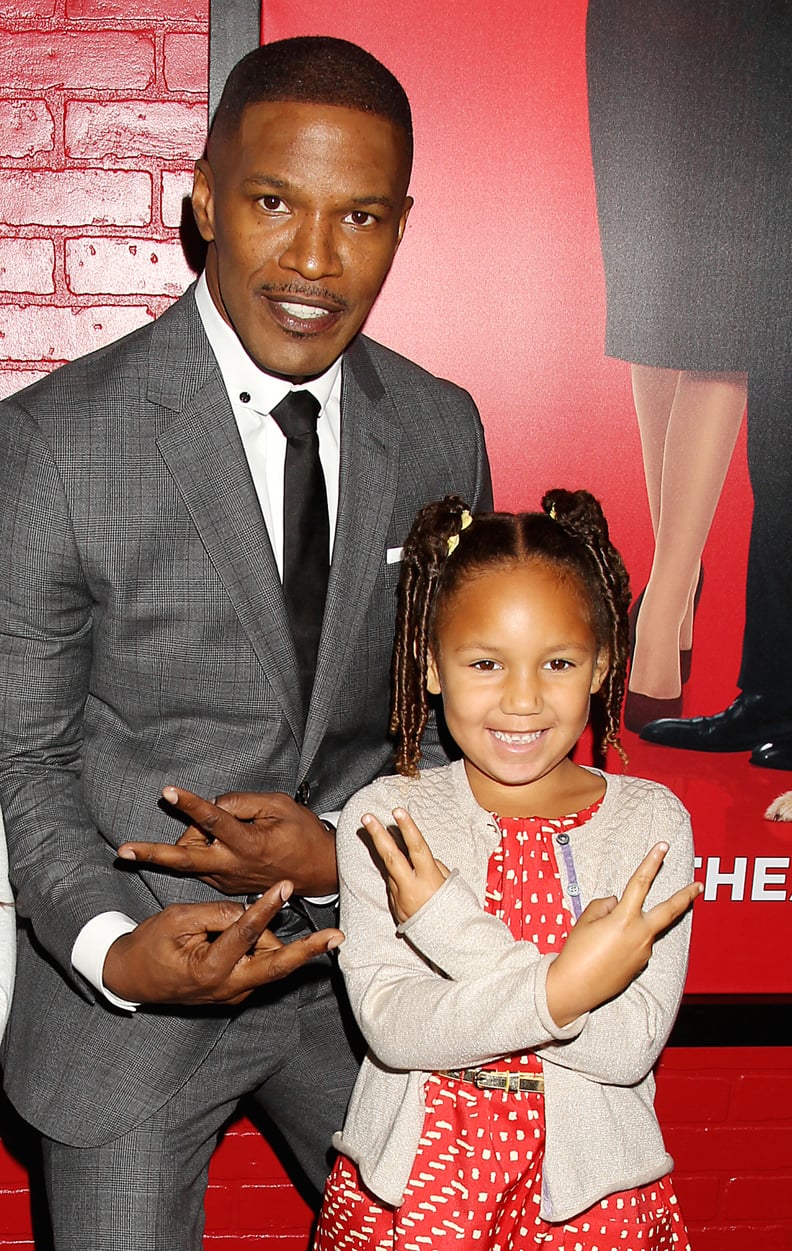 Like your character, you've learned how to balance a career and a family. How do you make it work?
JF: I was talking to Al Pacino in 1999, and I asked how do I go away to film a movie and leave my kids behind. And he told me you have to bring them with you. I wasn't working a lot during the time of my oldest daughter, so I didn't have to be away that much. But my youngest daughter goes absolutely everywhere with me. It's great because now she understands why I'm going and what I'm doing.
And a lot of good things have happened as a result. She got to come and meet Quvenzhané. She had the chance to meet and sing with Rita Ora and give an award to Iggy Azalea. But on the flip side, I have to put it into perspective. I remind her that this doesn't happen to everybody and that this is a charmed life: it can be here today and gone this afternoon. I'm lucky that both of my kids seem to understand that.