The Reasons Jennifer Garner Is the Most Relatable Celebrity Mom
From PTA meetings and school plays to little league and swim meets, being a parent means spending A LOT of time with fellow parents — like 'em or not. Sitting on the sidelines with parents you enjoy spending time with makes the entire experience more enjoyable.
And while we don't know her personally, every time we talk about the ideal celeb parent to sit beside, there's just one name that constantly rises to the top of the list: Jennifer Garner. The mom-of-three – who is often spotted on the sidelines of the many games Violet, Seraphina, and Samuel have played through the years – seems to be as hands-on and down-to-earth as it gets.
Read on for all of the reasons we vote Jennifer Garner as our new sidelines pal!
01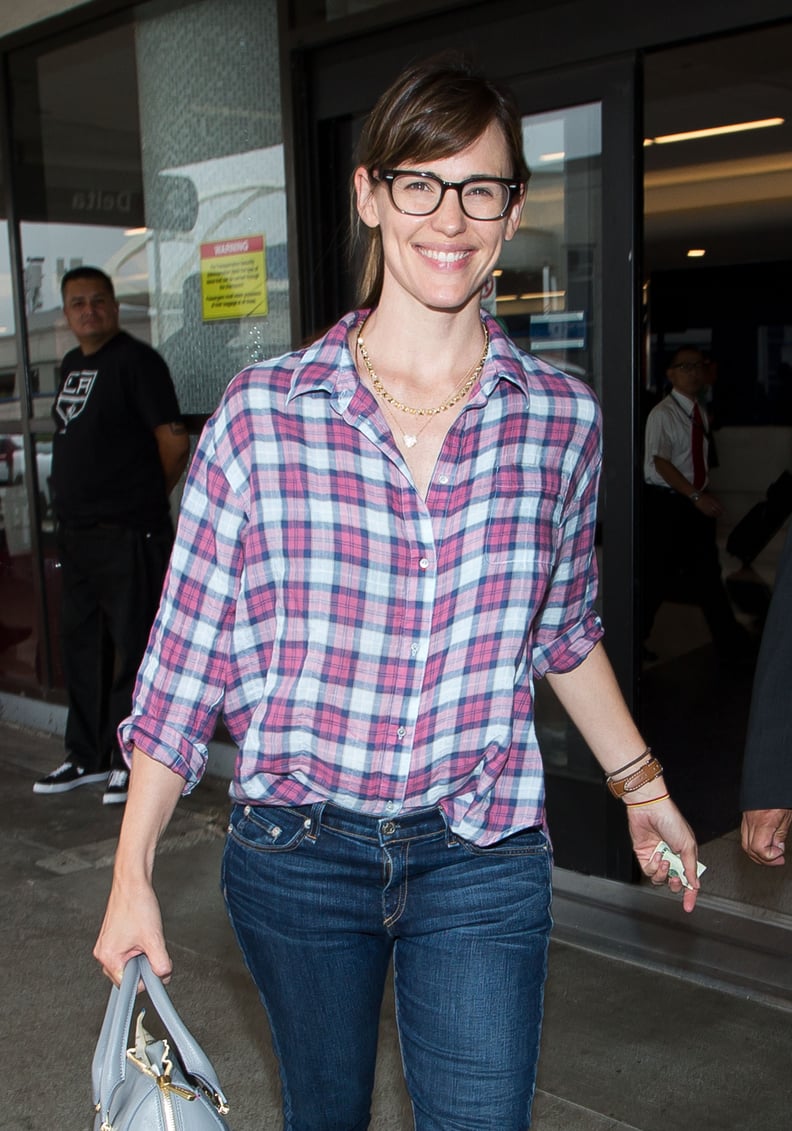 Moms Everywhere Seem to Relate to Her
Back when she was starring in The Odd Life of Timothy Green, Jennifer Garner told us she was flattered by the fact that moms relate to her, but she finds it a bit strange:
"While I find it very kind, and I love that women who have kids relate to me, I find that I am by far the messiest, sloppiest, craziest! All the moms I ever see always look very put together, and I just don't get it. I don't see how they do it! But then again, I would look that way if I didn't have kids too probably."
02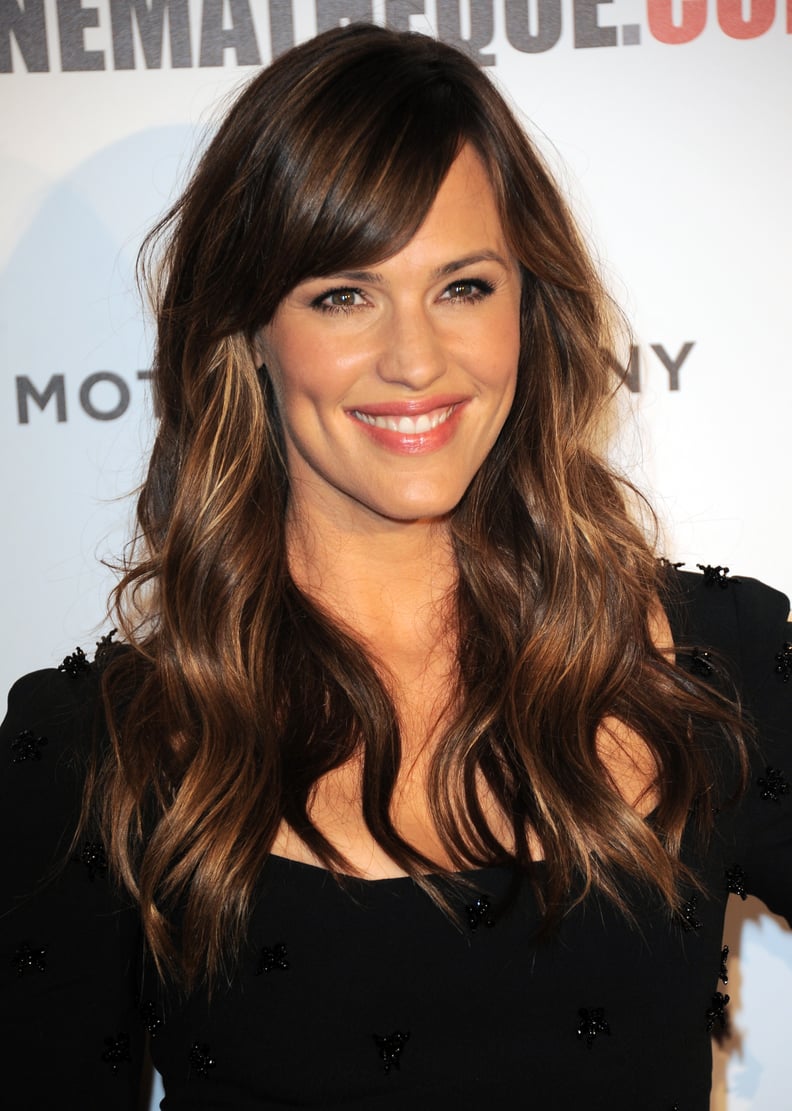 She Deals With Working-Mom/Stay-at-Home Mom Guilt
Yes, she can afford all the help she'll ever need, but as someone who didn't grow up in the lap of luxury and who enjoys working, she still feels guilty when she does, which she told Huffington Post:
"There's an internal battle. I need to work, I need to work, I need to work, and I need to be home with my kids and the kids win. It's about getting the kids up and fed, getting one to school, getting the other down for a nap, going to the grocery store, picking one up from school, getting the other one down for another nap, cooking dinner . . . I live my life at these two extremes. I'm either a full-time stay-at-home mom or a full-time actress."
03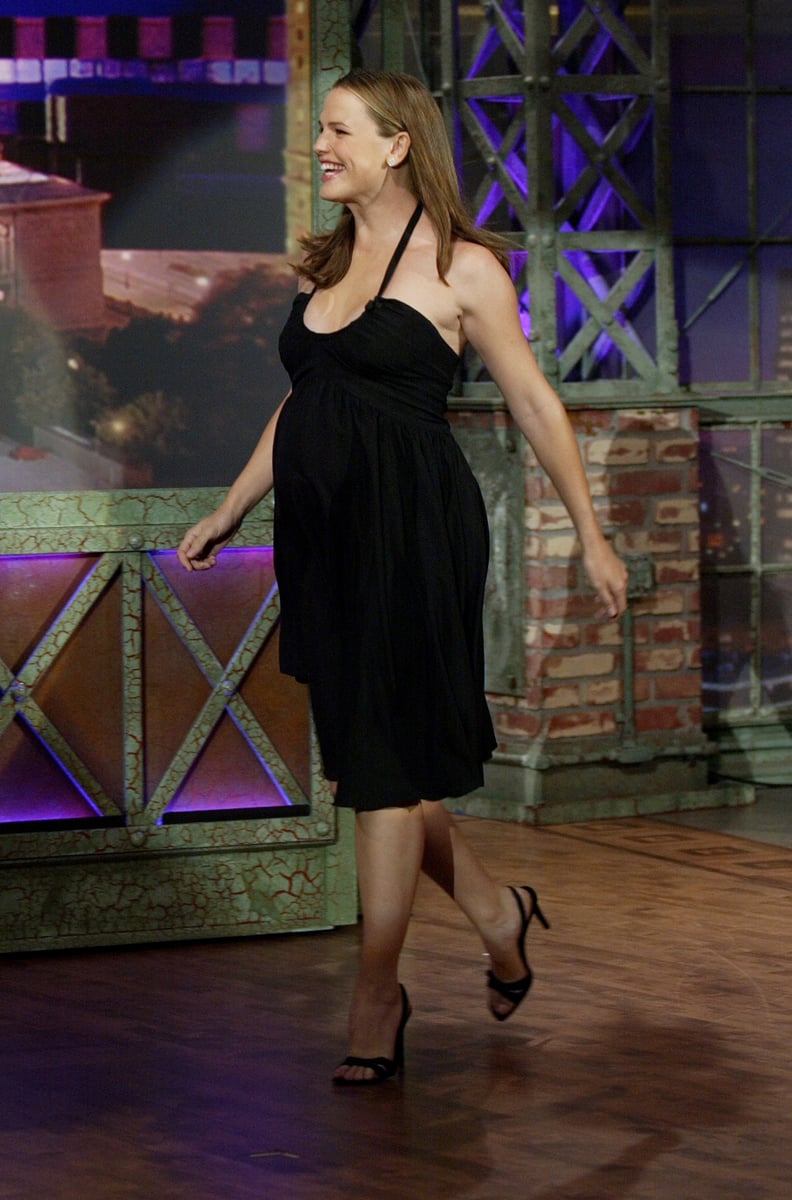 She Has Realistic Pregnancy Woes
Unlike some moms-to-be who luckily look like they just have a basketball in their bellies, Jennifer Garner has a realistic experience. She told InStyle, "I wish I was one of those cute pregnant girls who wear skinny jeans throughout their pregnancies. But I just gain weight."
04
She's Received "The Call" From School
The Garner-Affleck household has dealt with lice, and Jennifer even had the little bugs herself — just like us. The only difference is that we didn't go on to meet George Clooney with a head full of RID like she did.
05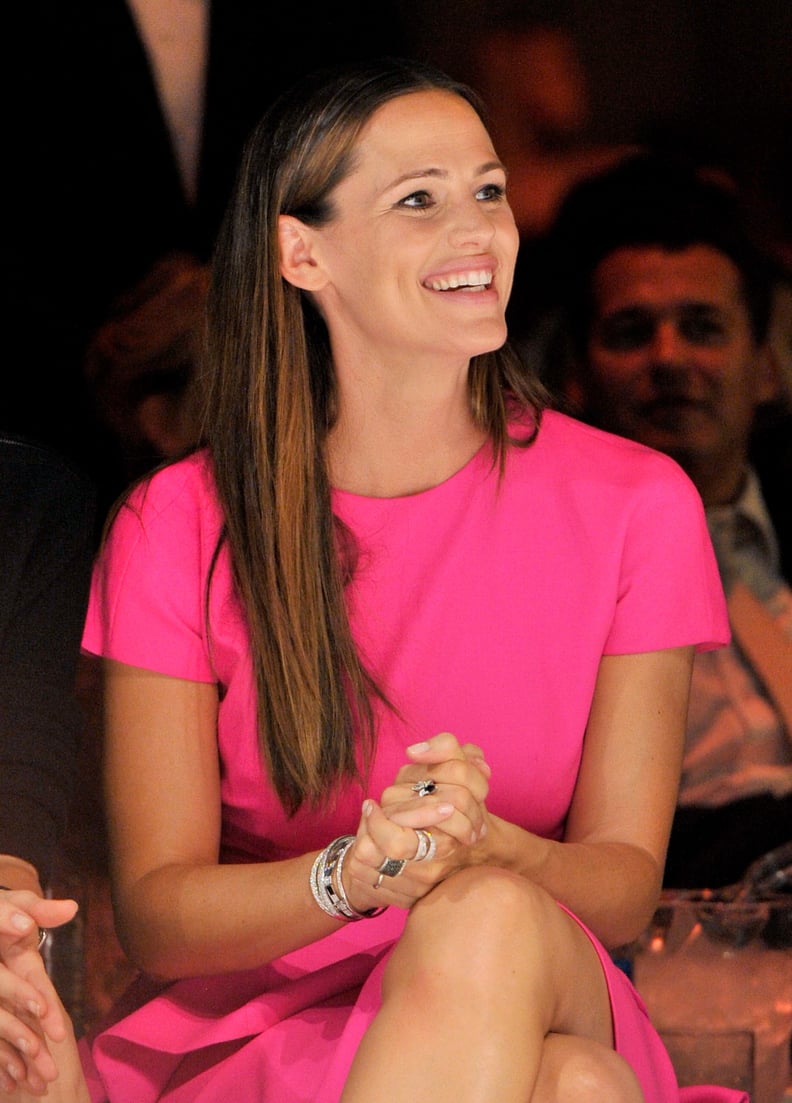 She's Fighting For Gender Equality
No, she's not marching on Capitol Hill, but she is making her family aware of the issues. Just this month she spoke at Elle's Women in Hollywood event. She told a funny story about her husband, Ben Affleck, that captures gender inequality perfectly:
"Not long ago we both had one of those magical days which we call a junket, where we both attended these lovely events where people come in every four minutes and they ask the same questions. I told him every single person who interviewed me — and I mean every single one . . . asked me, 'How do you balance work and family?'

"[Ben] said the only thing anyone asked him repeatedly was about the tits on the 'Blurred Lines' girl! We're talking about them — they are real and they are fabulous and everyone should take a look and enjoy. As for work-life balance, he said that no one asked him about it that day. As a matter of fact, no one had ever asked him about it. Not once."
06
She's Got a Mom Pouch and Isn't Afraid to Talk About It
In what may be one of the most candid interviews a celebrity has ever given about her weight, Jennifer Garner addressed rumors about her so-called baby bump on Ellen. She said, "I am not pregnant, but I've had three kids, and there is a 'bump.' From now on, ladies, I will have a 'bump' and it will be my 'baby bump,' and let's just all settle in and get used to it. It's not going anywhere."
07
She's Charitable
OK, yes, we know Jennifer Garner is charitable through her work with Save the Children, but this month she was extremely charitable to moviegoers everywhere by lending us a full-frontal nude scene of her husband in Gone Girl. As she told Ellen, "What I have to say is, 'You're welcome.' I just try to consider myself a charitable person, and I wanted to give back. You give me so much, I wanted to give something back to all of you."
08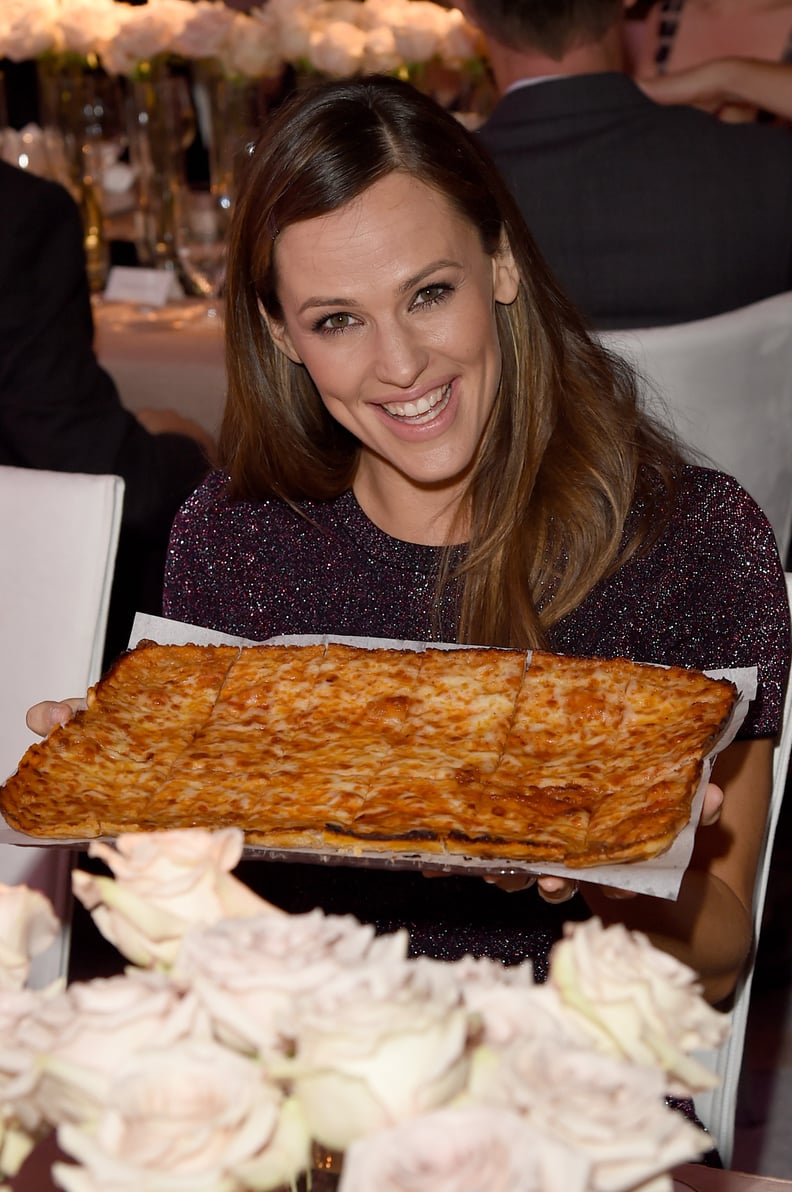 She's Against the Mommy Wars
Given how often she's in the gossip magazines and has to deal with catty comments, we can't help but love what she told Parade back in 2010, "I will tell you what I can't abide — and I think the Internet has really created a space for it — women criticizing other women and mothers criticizing other mothers."
09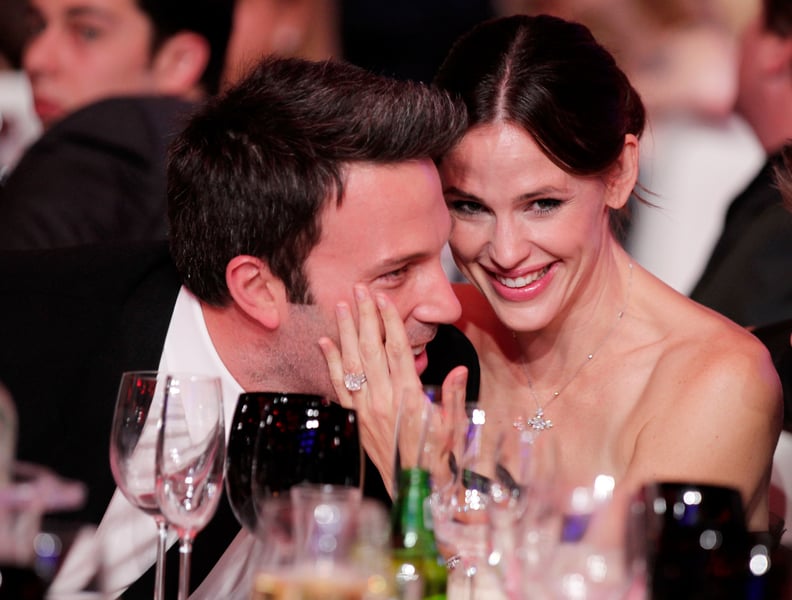 She Bore the Brunt of the Hard Work in Raising Her Kids
A year ago, she told Jimmy Fallon, "We are divided down a very mom/dad [line]. If it has to do with making food or [doing] homework or anything that has to do with actually functioning — sorry, it's true — that's a mom thing. And if it has to do with coming in just as you're getting them into bed and picking them up by their heels and swinging them around, that's a dad thing! Anything fun, that is Ben."
10
She Goes All Pinterest-y For Holidays Like We Do
We're not ashamed to admit that we spend a bit too much time on Pinterest. And from the sounds of it, Jennifer Garner does too.
11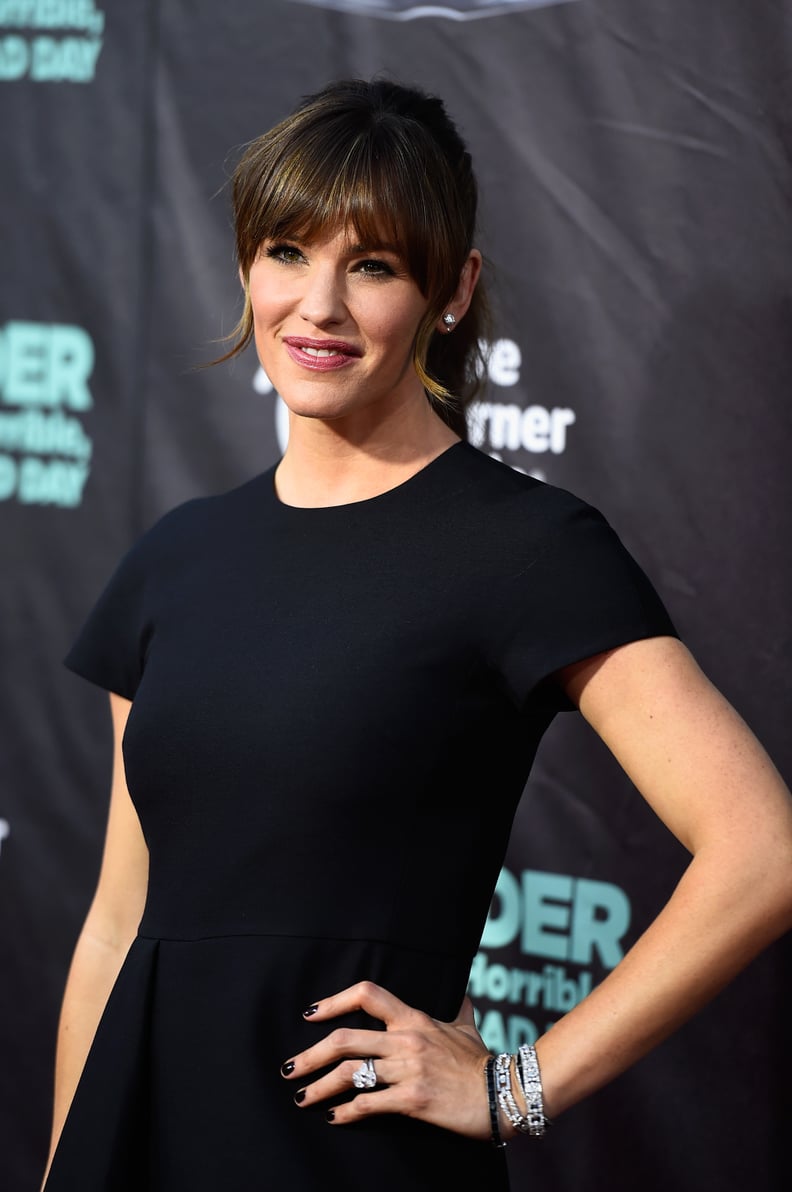 She Wears Spanx — We'll Leave It at That
Though it may have been an embarrassing moment for the whole world to see her undergarments, the fact that someone as glamorous as Jennifer Garner feels the need to wear Spanx just means that she's experiencing the same postbaby body issues the rest of us do.
12
She's Overwhelmed by Her Kids Too
Calling kids the wrong name? Forgetting their birthdays? Yeah, we've all been there and know it won't end anytime soon. Chalk it up to lack of sleep, too much on your mind, etc. We chalk it up to motherhood.
13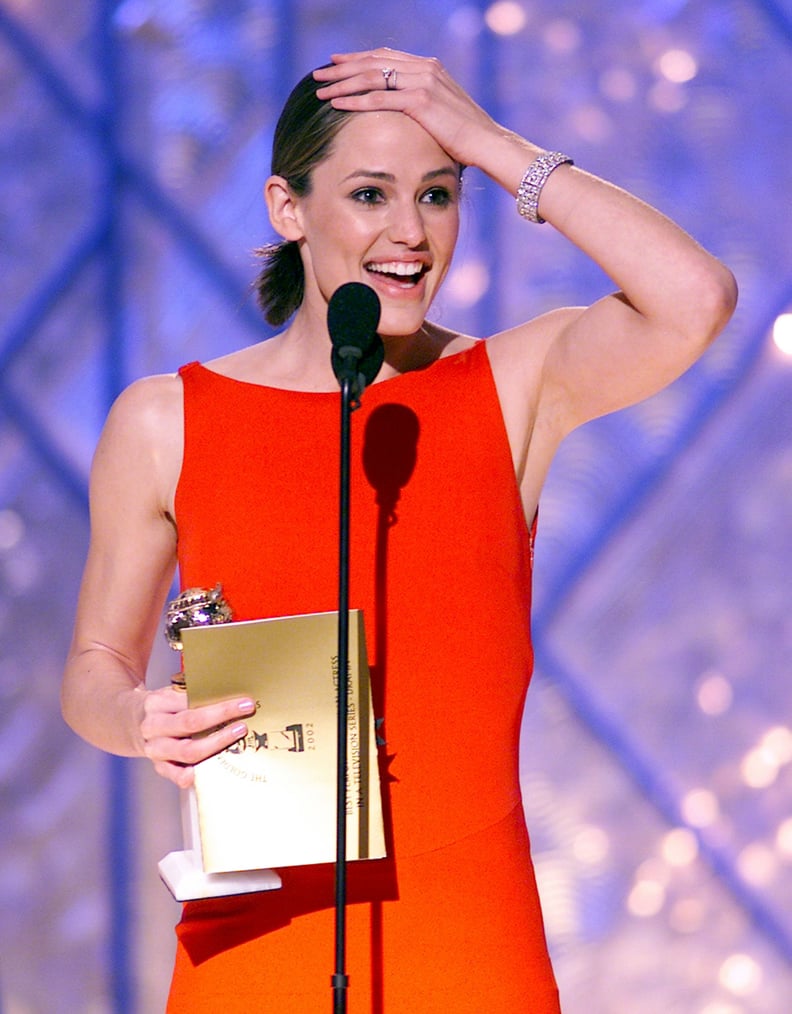 She Doesn't Know What She's Doing With This Parenting Thing Either!
Very few of us enter this thing called parenthood with a roadmap showing us how to raise proper, well-adjusted kids. When we spoke to Garner, she told us she calls on her mom posse for parenting advice too:
"I have a couple of celebrity mom friends that I go to for certain things that only they can — only we can talk about! But mostly I talk to my friends, my mom friends from Violet's school. And we just gab away like anyone. But pretty much I hang up from one mom friend and call another."