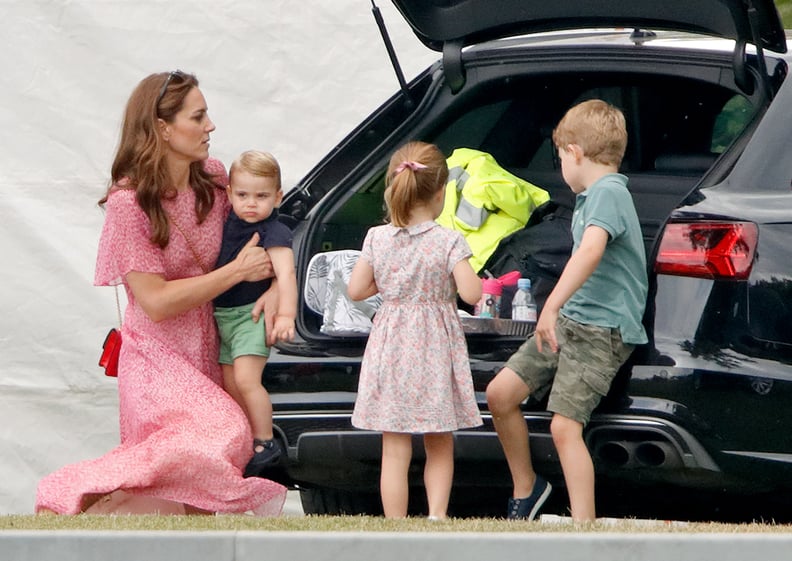 It's snack time, so naturally, the kids storm the car holding said snacks.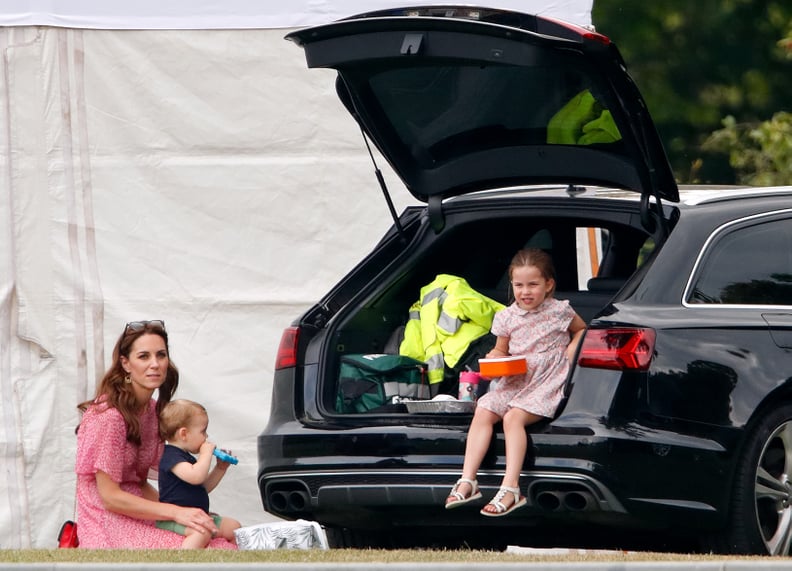 Charlotte looks happy as a clam holding her box of snacks, soon to be devoured.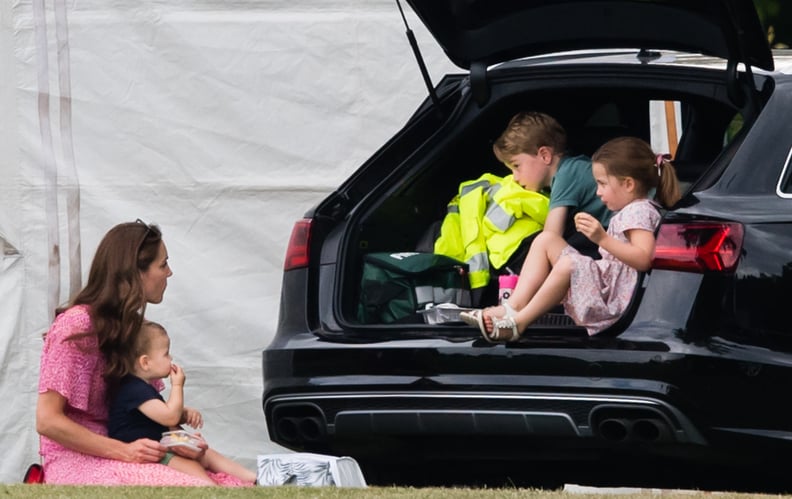 But wait! A surprise appearance from George, who decided he doesn't need snacks, but a nap.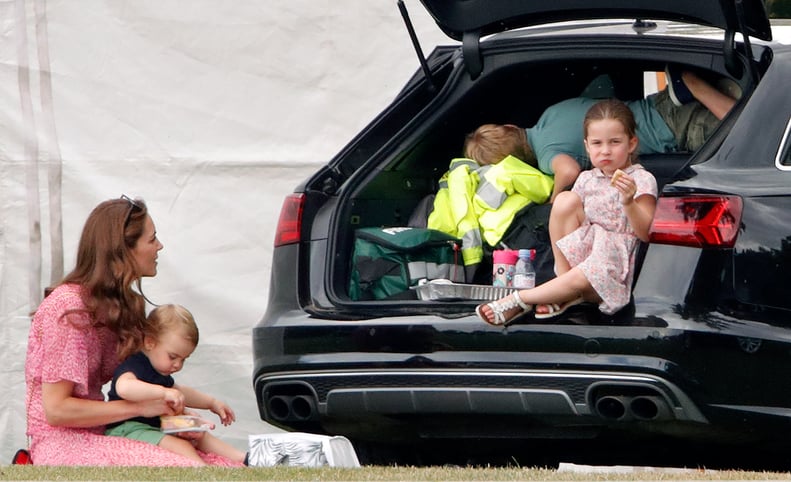 Charlotte, who couldn't care less, gets down on her food while Louis gets ready to dig in himself.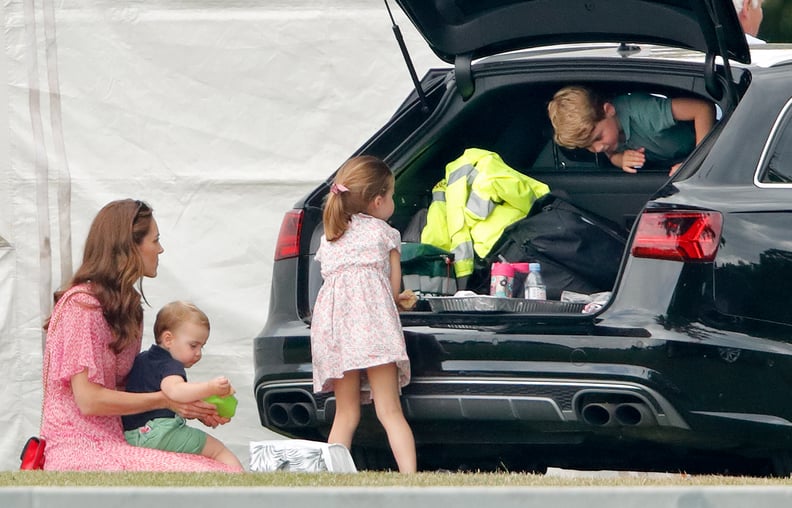 Charlotte, bored with her own snacks, and George, bored with his nap, retreat, while Louis goes to town.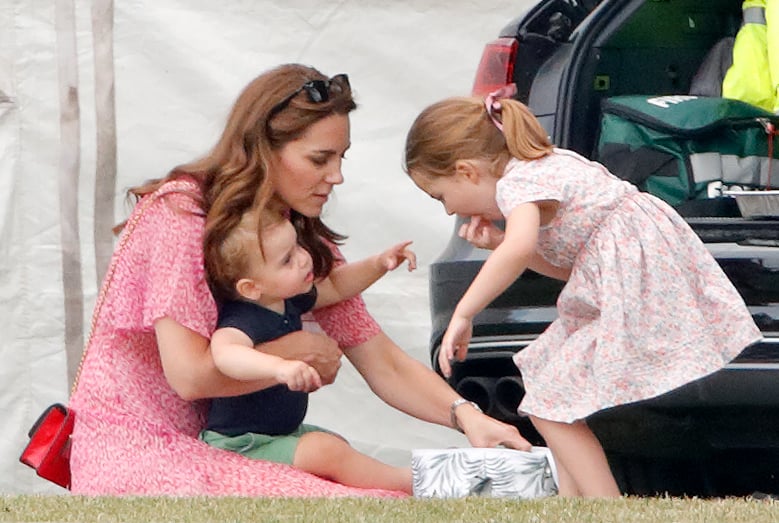 But you can't have all the snacks, Louis, big sisters rule the world — and will always steal your snacks.