Meet Genevieve, Kate Upton's Beyond-Adorable Little Girl!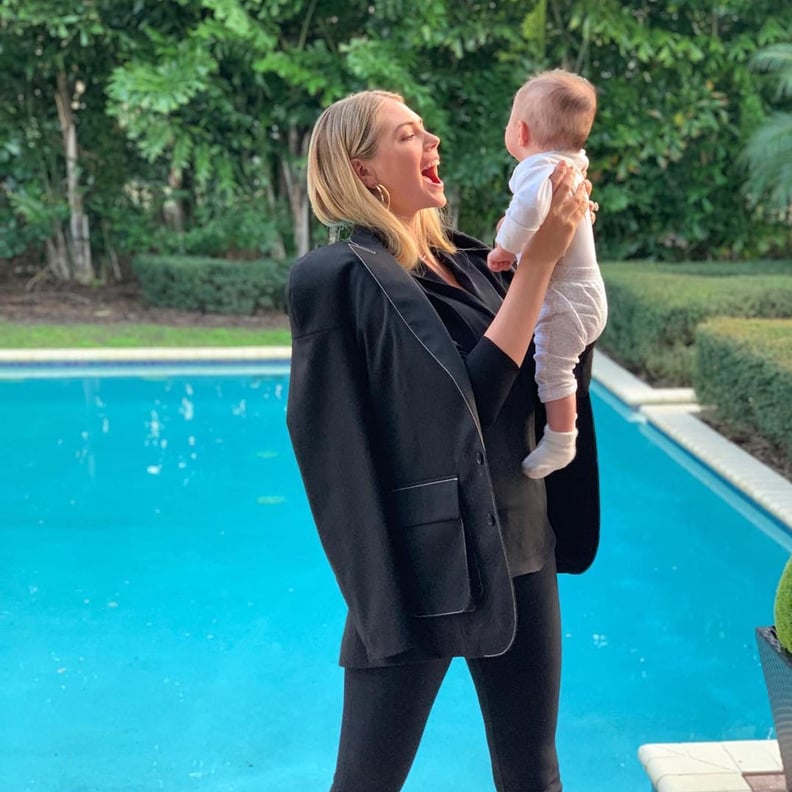 In case you didn't know, Kate Upton has the absolute cutest daughter! Genevieve Upton Verlander, born Nov. 7, 2018, is quite clearly the light of her parents' lives, as evidence by her frequent presence on their social media. Upton, who has been a model since she was a teenager, definitely knows a thing or two about balancing life in the spotlight with personal privacy, and it's clear that she's working hard to make sure that Genevieve has those benefits too.
Upton and her husband, Houston Astros pitcher Justin Verlander, seem to love sharing little peeks into the life of their adorable family, and we love to see it! Even though her face is hidden, you can definitely tell that Genevieve has a big personality — just look at these cute pics from the past couple of years!
Genevieve Upton Verlander
Born November 7, 2018, Genevieve Upton Verlander is Kate Upton's first child with her husband, pro baseball player Justin Verlander. According to Upton, picking a name for their daughter was a bit of a struggle.
"We were going back and forth, even in the hospital we were going back and forth, and Justin had some real name-commitment issues. He knew that Genevieve was my favorite so I just left him to fill out the paperwork — I was like, I can't deal with that right now," she told Extra.
Although Upton and Verlander often share sweet family snapshots, you'll notice one thing in all of them: Genevieve's face is never fully shown — there's always a bit of hair or a hat or a heart emoji covering her face. It's a great way for them to maintain her privacy while still getting to share their cute moments as a young family. Take a look at more of those pics ahead!