Bedding That Provides Sweet Dreams and Stylish Rooms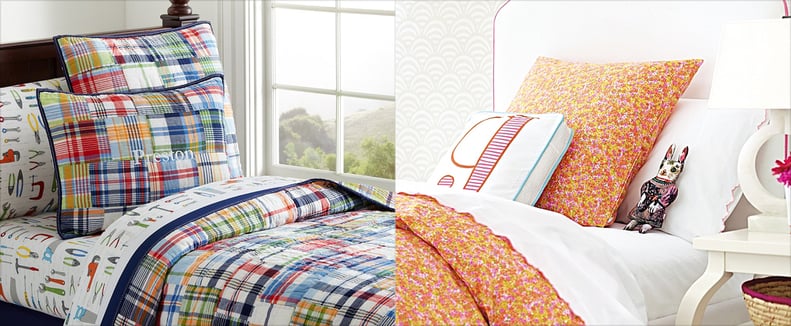 As POPSUGAR editors, we independently select and write about stuff we love and think you'll like too. If you buy a product we have recommended, we may receive affiliate commission, which in turn supports our work.
Decorating a child's room takes a lot of time, especially if your little one's style changes every few days. This only gets more difficult as they age, when certain colors and patterns become too "lame" for their liking. While it's easy and cost-efficient to slap on a new coat of paint, changing their comforter is not. Instead of buying new bedding every two years, why not get one that they'll love forever? From fresh florals to preppy plaids, there are some patterns that never go out of style, even as your child ages. Here, bedding that will take your tot straight into the teen years.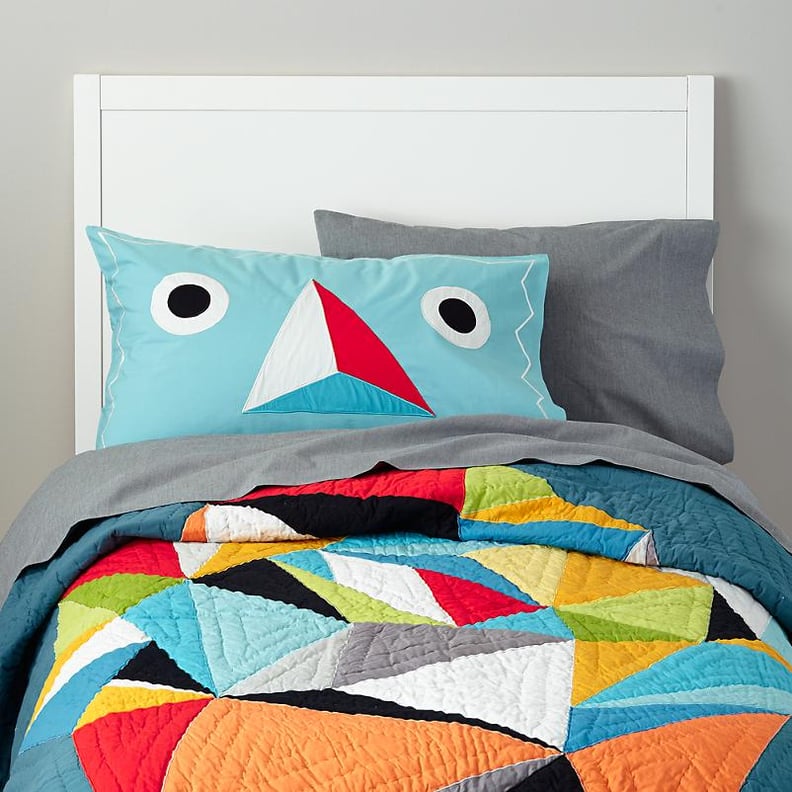 Meteor-Shower Style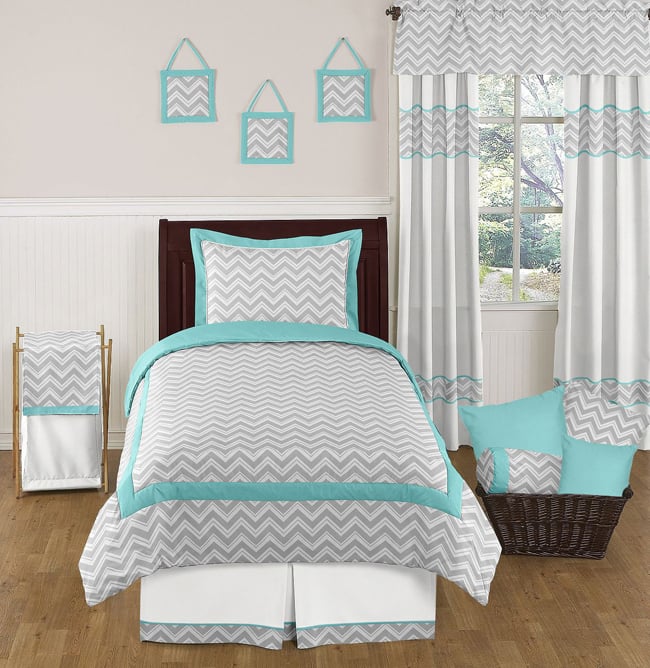 Chevron Color Pop
You can't go wrong with a classic chevron. But the best thing about Sweet Jo Jo Design's zig-zag comforter ($168) is the pop of color, which is available in turquoise, black, pink, and yellow.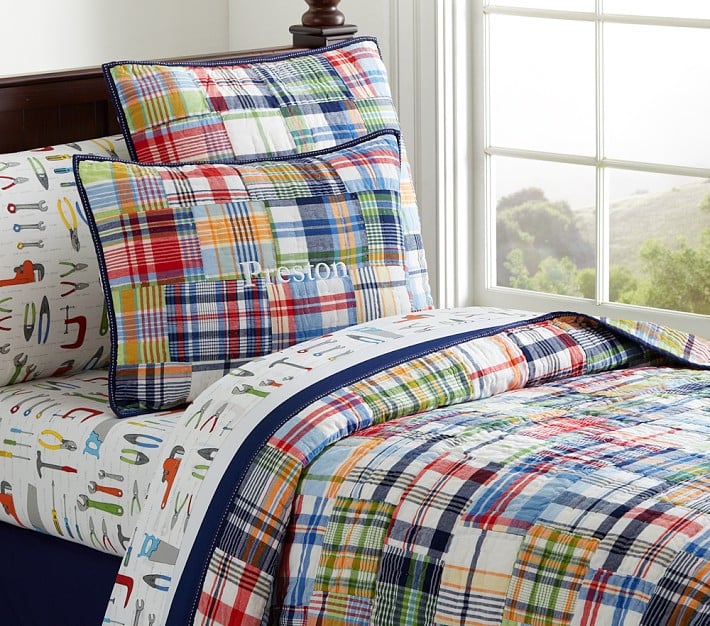 Covered in Plaid
Who does't love a little madras? Pottery Barn Kids' plaid pattern quilt ($129-$169) is perfect for preppy boys or girls.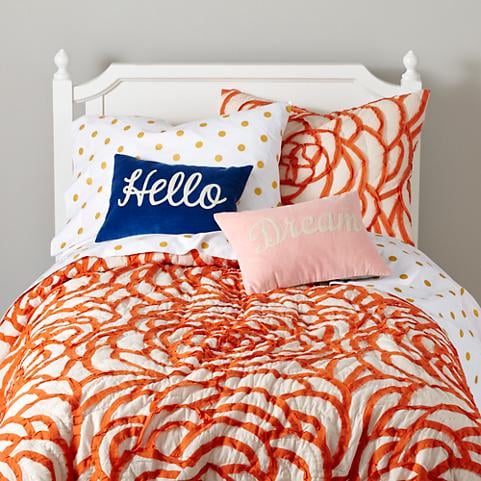 Bed of Roses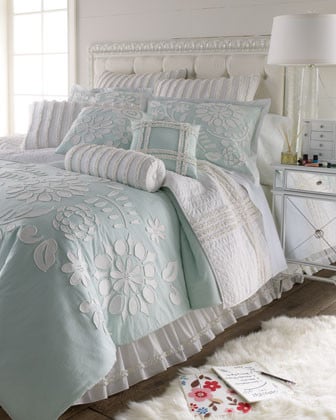 Dreaming on the Clouds
The simplicity and sophistication of Dena Home's cloud comforter ($133-$150, originally $190-$215) appeals to teens and tots.
Fly Him to the Moon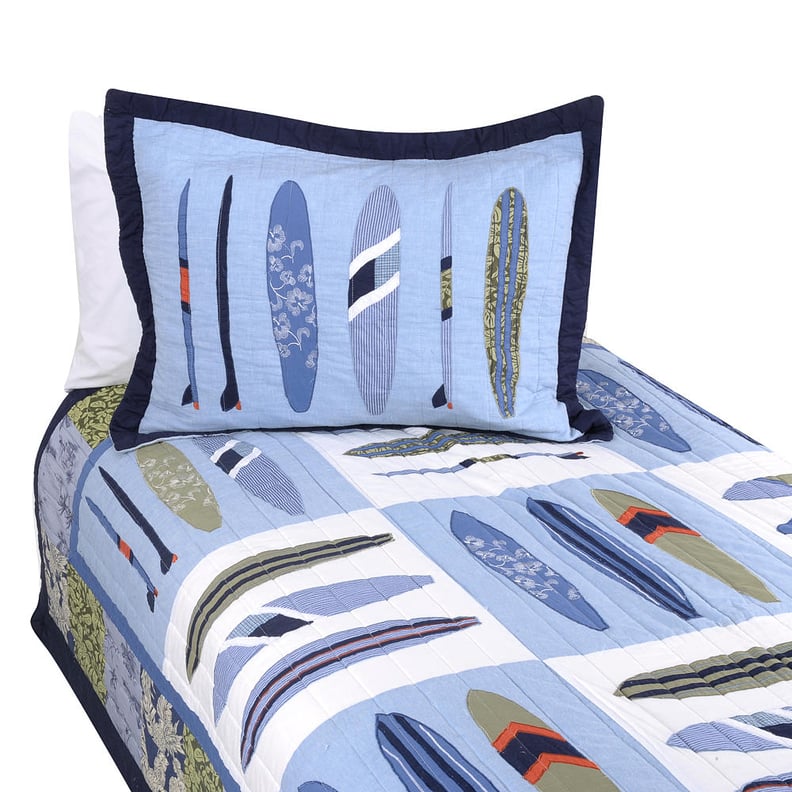 Surf's Up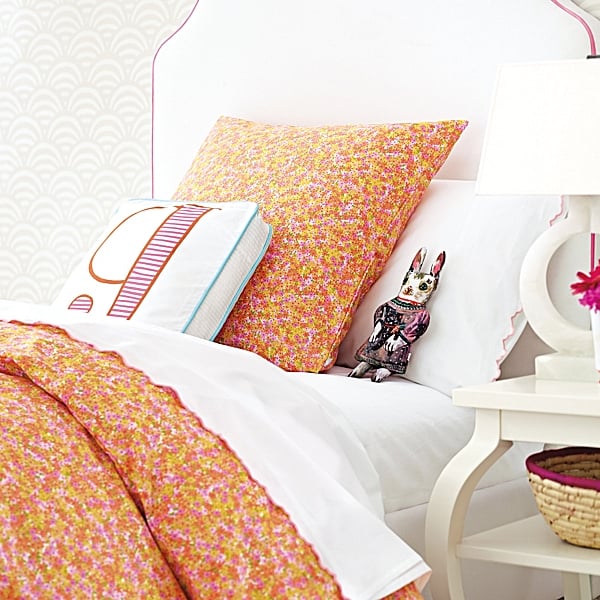 Full-Bloom Bedding
Featuring pretty shades of pink, orange, and lime, Serena & Lily's floral duvet ($150-$180) is the perfect addition to your darling daughter's room.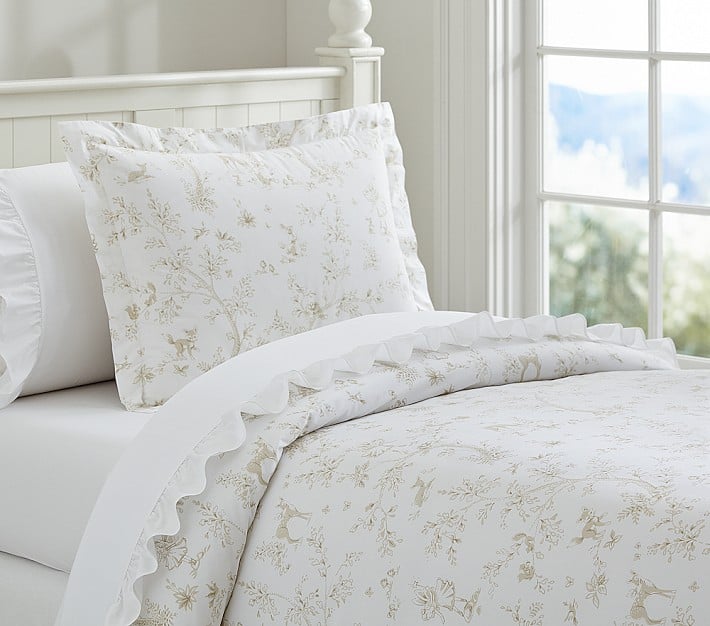 Sugar Plum Fairies
Free from cheesy characters and 50 shades of pink, Pottery Barn Kids' Fairy Dreams duvet ($69-$99) utilizes neutral colors and an artful design.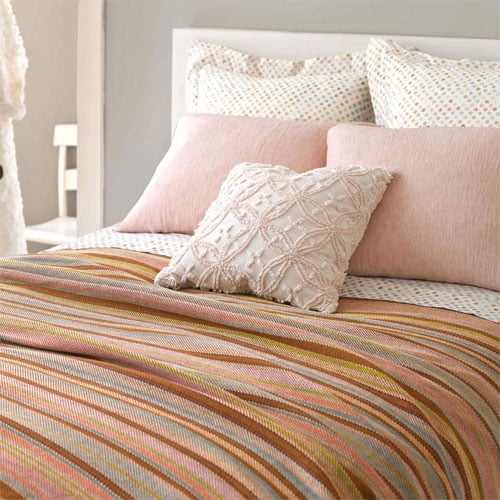 Dots and Stripes
The subtle, soothing shades of pink, blue, and yellow make Posh Tot's zanzibar bedding ($84-$140) a must have for girls of all ages.