13 Ways to Make Your New Year's Eve (With Kids) Memorable
As POPSUGAR editors, we independently select and write about stuff we love and think you'll like too. If you buy a product we have recommended, we may receive affiliate commission, which in turn supports our work.
You used to sip Champagne and stay out late on New Year's Eve. But now that you have little ones, you've traded lavish parties for low-key affairs. Just because you're staying in, however, doesn't mean you can't celebrate with the kids. From festive food to all-night activities, here's everything you need to throw a fun, kid-friendly New Year's Eve party. Source: Mer Mag
Make Some Noise
Let the kids get a little loud on New Year's Eve. Using a few household objects, Sweet Little Peanut shows you how to make some festive noisemakers with the kids.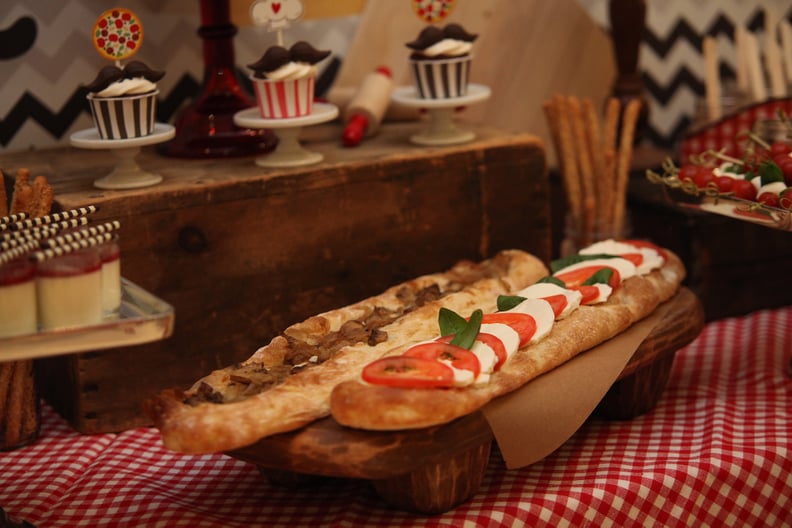 Whip Up Dinner
Let the kids cook their last meal of the year. Make individual flatbreads using a variety of veggie, cheese, and meat toppings.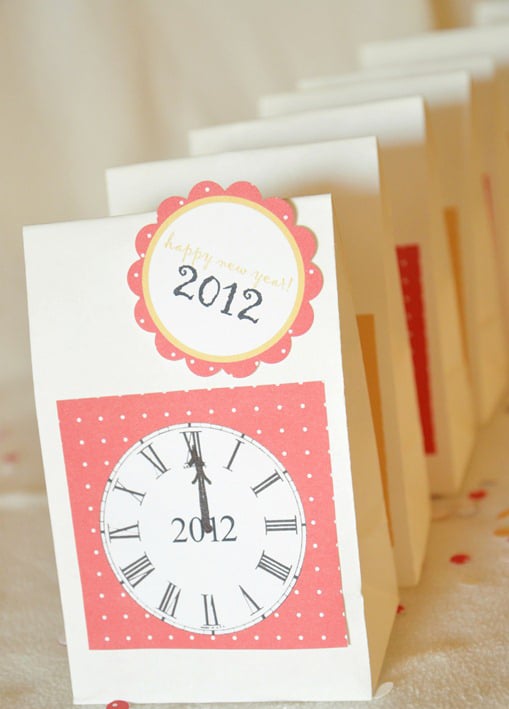 Enjoy Hourly Entertainment
Keep your kids from falling asleep early with the Idea Room's activity bags. Decorate bags for each hour of the party, and fill them with activities, like play a game or dance around the house. Every hour, kids receive a new surprise and activity.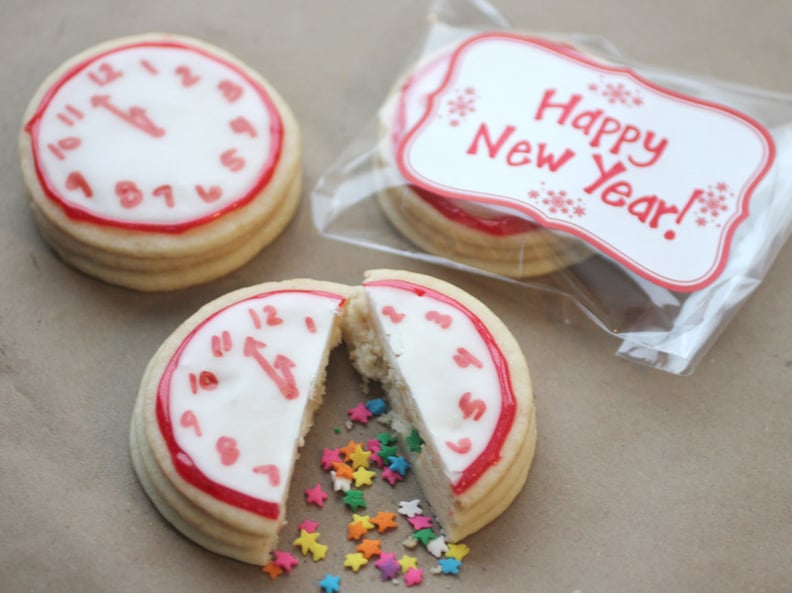 Serve Something Sweet
It wouldn't be a party without a tasty treat. Repeat Crafter Me's recipe for confetti clock cookies is easy to follow and fun to eat.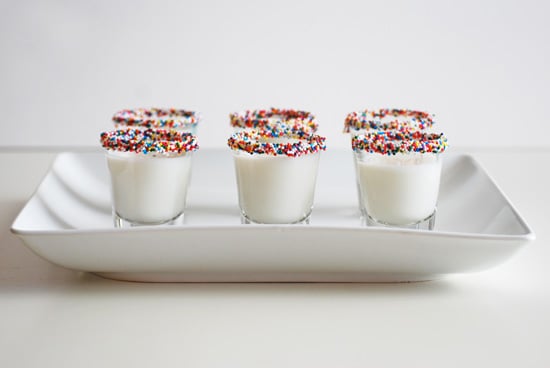 Drink Up
We wouldn't encourage little ones to drink, but Sweet Little Peanut's shot glasses of milk are too cute. For a less sugary option, skip the sprinkle-lined rims, and serve the milk in Champagne flutes.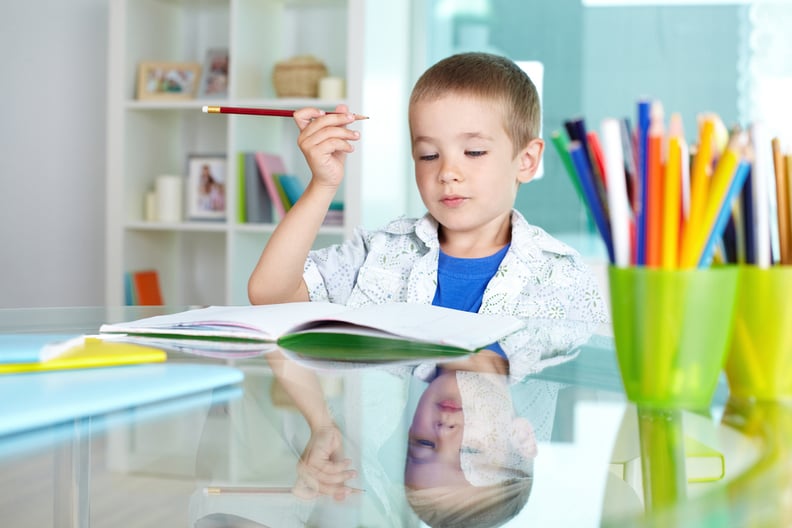 Plan Ahead
You're never too young to make New Year's resolutions. Have the kids write down their favorite parts of the past year and what they hope to accomplish in the new one. Save the sheets, and have your child look at them next New Year's Eve.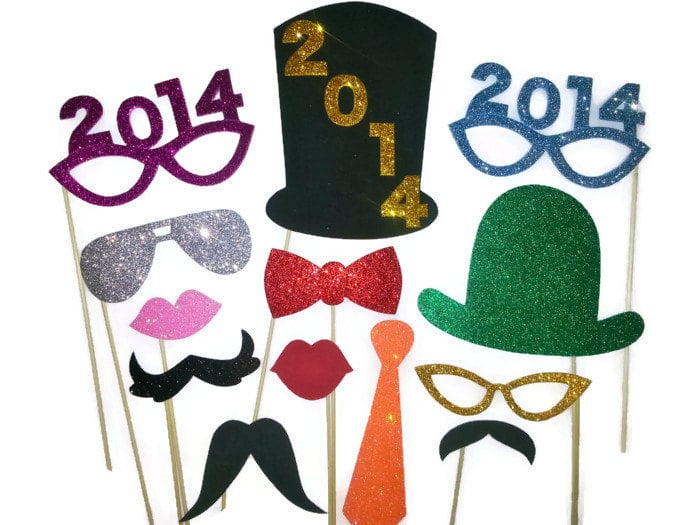 Say "Cheese!"
Photo booths are a fun way to entertain kids and capture cute moments on camera. Make your own props or purchase this festive set from Etsy ($35).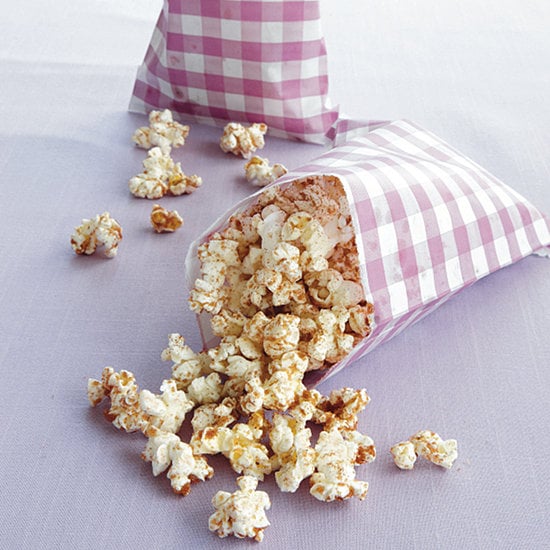 Munch on a Snack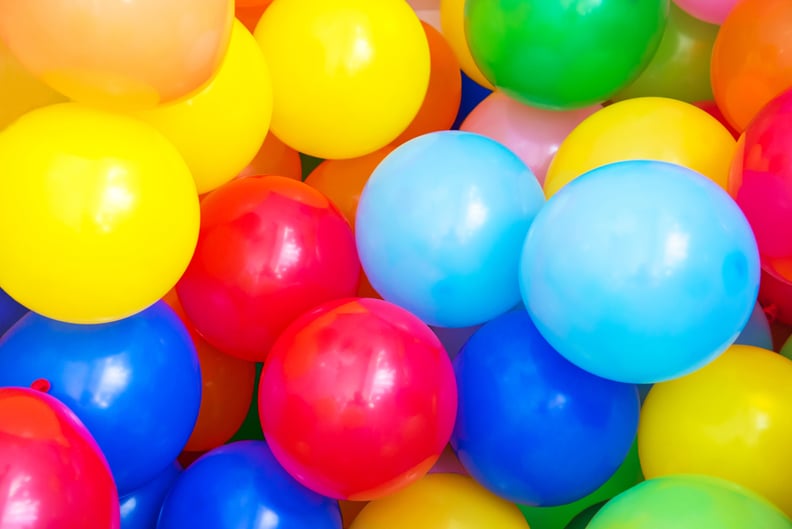 Drop the Ball(oons)
When the clock strikes midnight, bust out the balloons! Follow Pinned There, Pinned That's easy instructions for a DIY balloon drop the kids will love.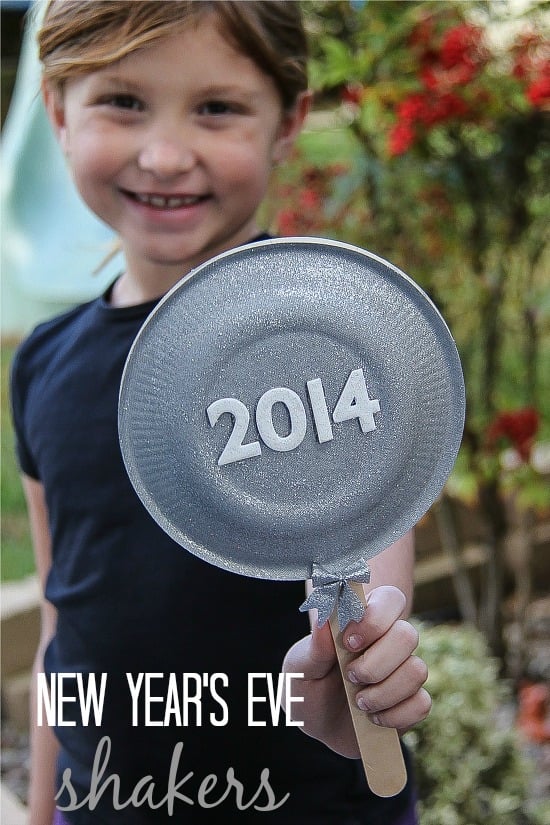 Make Some Noise
These paper plate shakers from The Centsible Life are a fun and not too noisy way to ring in the New Year!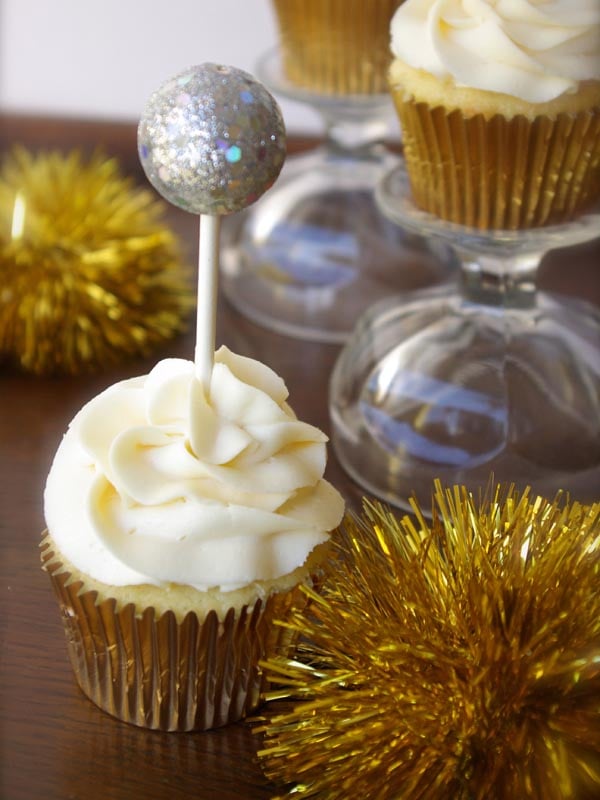 Have Some Fun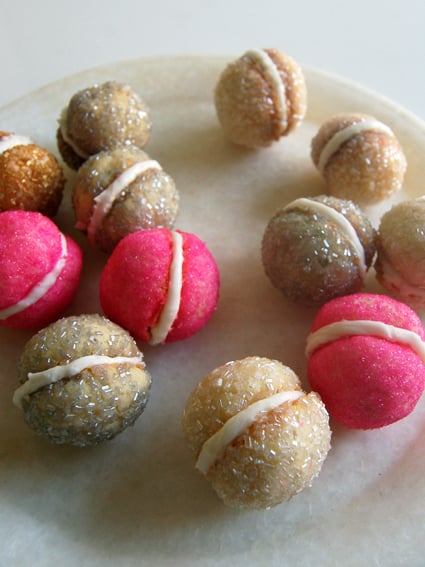 Add Some Glitter
Glittery cookies, like these glittering bites from Purl Bee, will add some sparkle to the night.