As POPSUGAR editors, we independently select and write about stuff we love and think you'll like too. If you buy a product we have recommended, we may receive affiliate commission, which in turn supports our work.
How sweet it is! Rosh Hashanah may have the tastiest symbols of any holiday out there — apples and honey. The two sweet foods are believed to help usher in a sweet new year. Unlike other holiday fare, these two foods are as beloved by children as they are by adults. In addition to serving up the traditional bowl of sliced apples that are to be dipped in honey, we've rounded up some other apple- and honey-themed treats that lil ones will enjoy baking up for their dinner guests this year.
01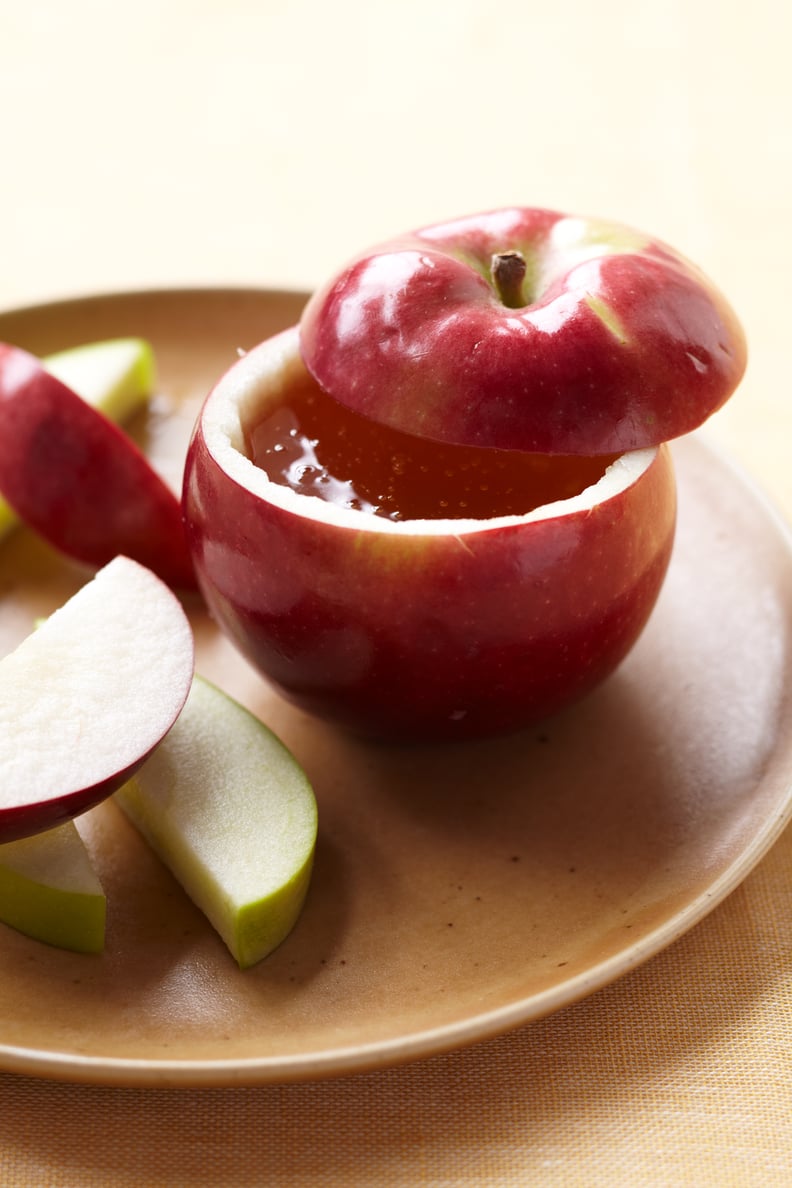 Apples Dipped in Honey
The Rosh Hashanah tradition of dipping apples in honey is supposed to represent having a sweet new year. No one ever said the honey had to come out of a honey pot, though! Martha Stewart's idea of carving out an apple and using it as a pot is both fun and sweet!
02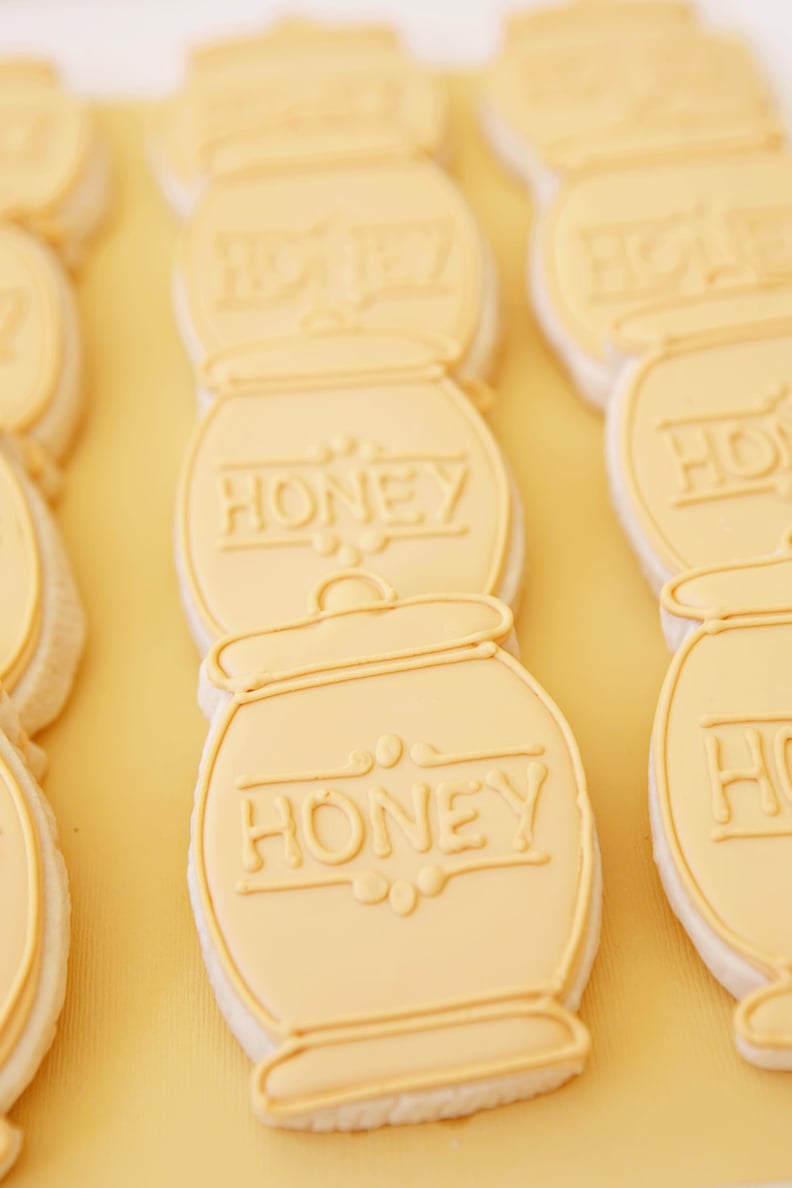 Honey Jar Cookies
03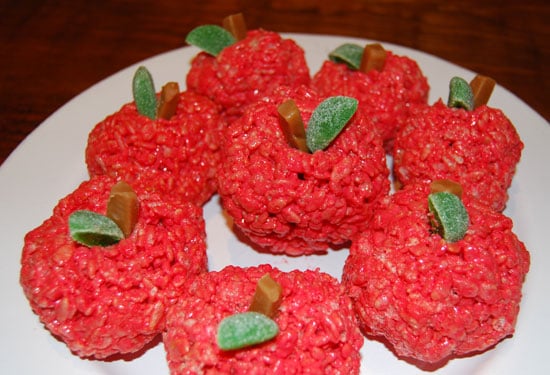 Apple Rice Krispies Treats
Every kid loves making (and eating) Rice Krispies treats, so we stole this back-to-school apple-shaped Rice Krispies treat idea and moved it over to Rosh Hashanah.
04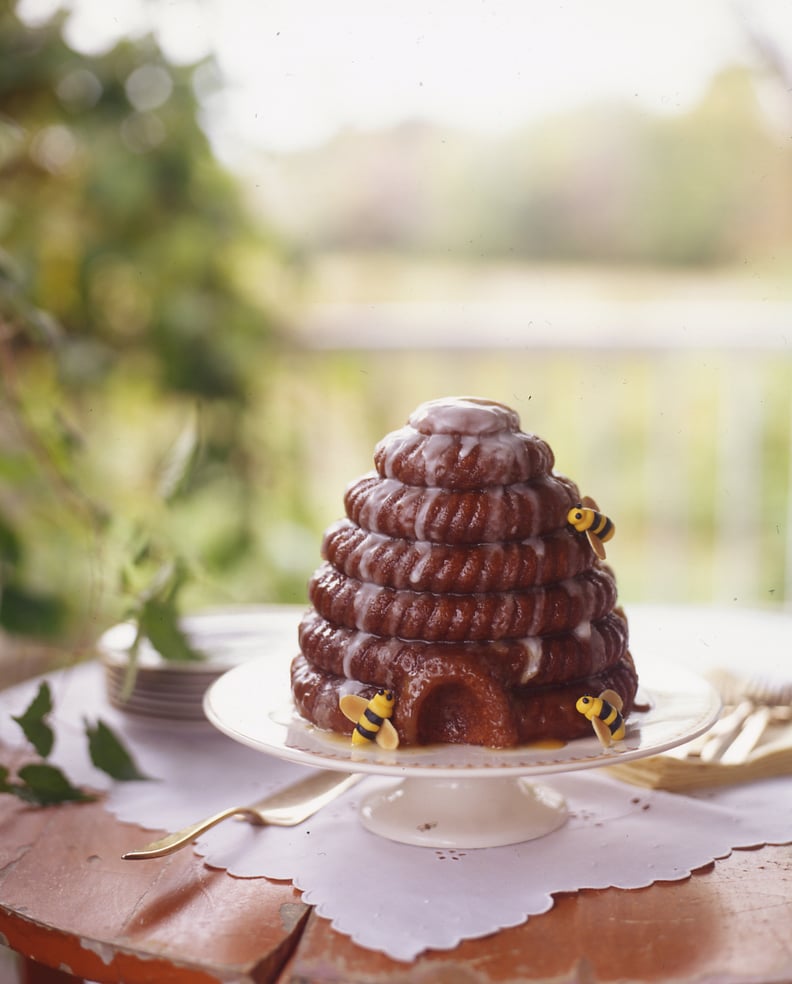 Honey-Glazed Beehive Cake
05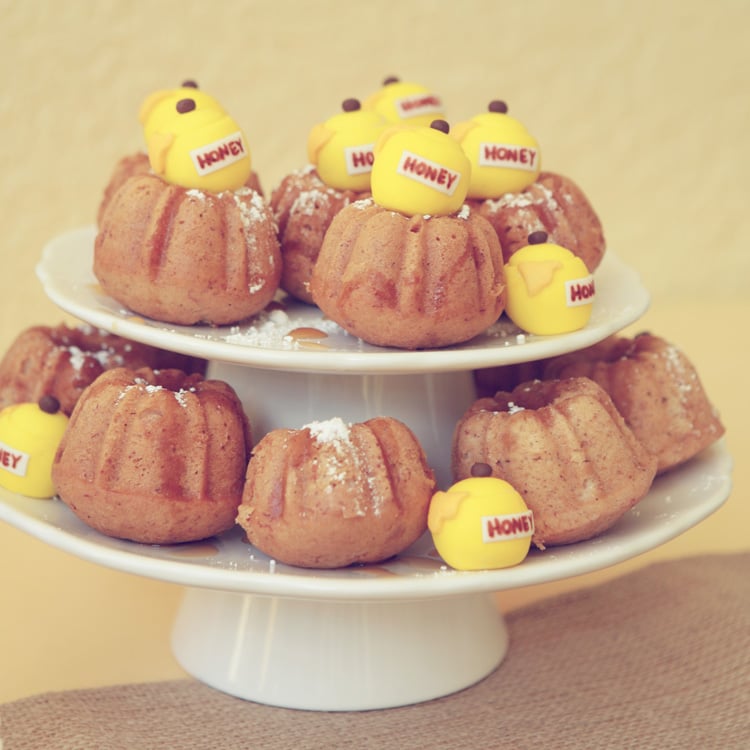 Harvest Honey Bundt Cakes
Mini bundt cakes topped with fondant honey pots are a doubly sweet treat that are just too cute to pass up on the dessert table.
06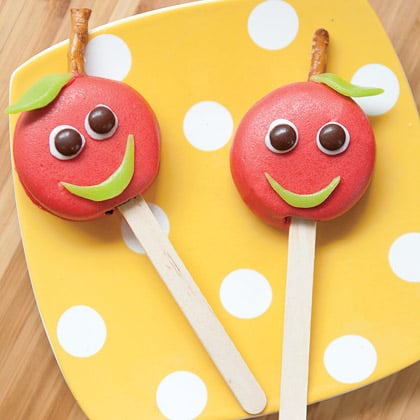 Candy Apple Cookie Pops
Apples have never looked quite as fun as these cookie pops. Using Oreos, pretzels, and Jolly Ranchers, the kids will love making these, too!
07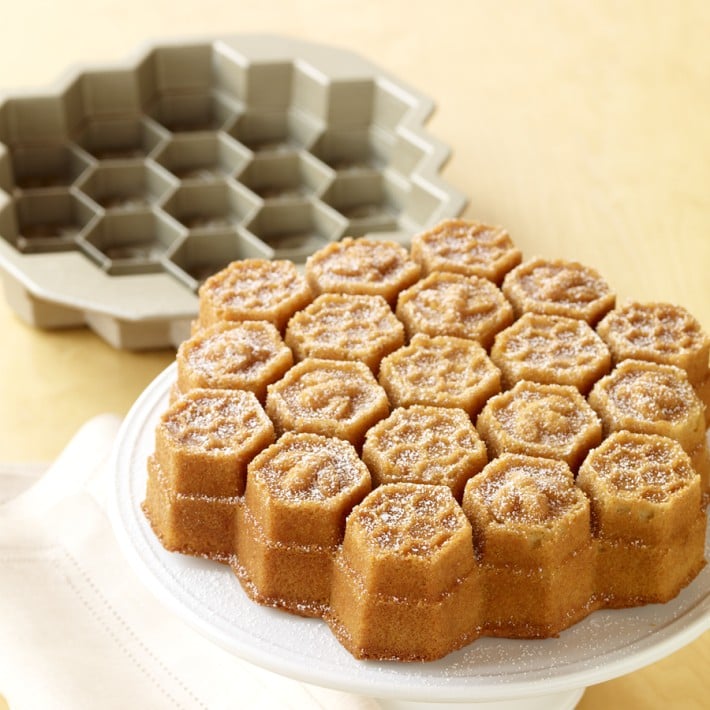 Honeycomb Cake
This sweet honeycomb cake is great for a crowd (or a kids' table), as it can be pulled apart by hungry dessert-eaters.
08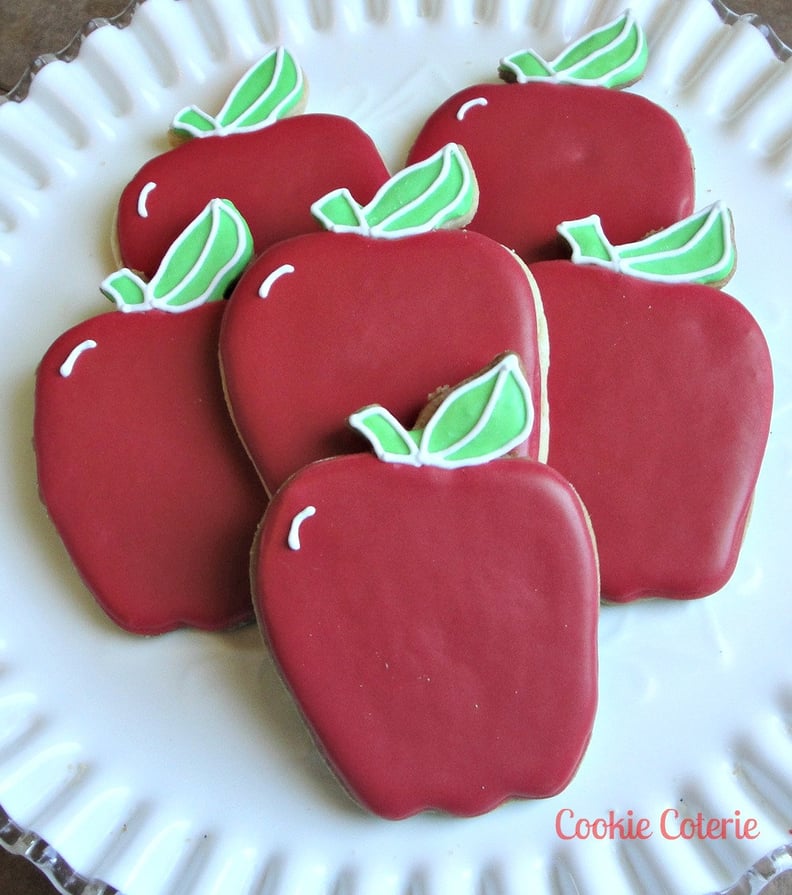 Apple Cookies
These apple cookies would make great place cards at the table — just be sure to put them away after everyone's sat down and until the end of the meal!
09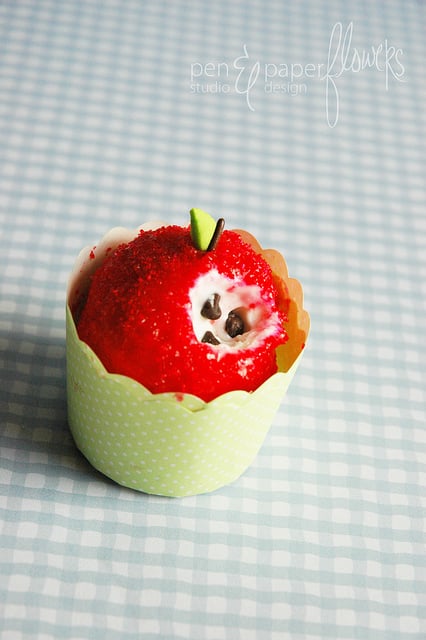 Ice Cream Apples
Skip the obvious cupcake and try something new with that liner. These ice cream apples are simply a scoop of ice cream rolled around in sanding sugar and topped with red sugar crystals.
10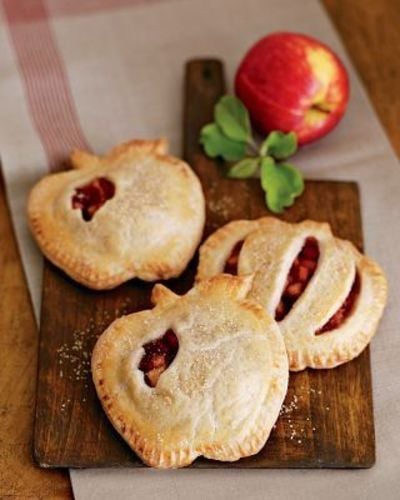 Apple-Cranberry Pocket Pies
Rosh Hashanah is also the beginning of the Fall holiday season, and these apple-shaped pocket pies don't just look like Autumn, they taste like it, too.
11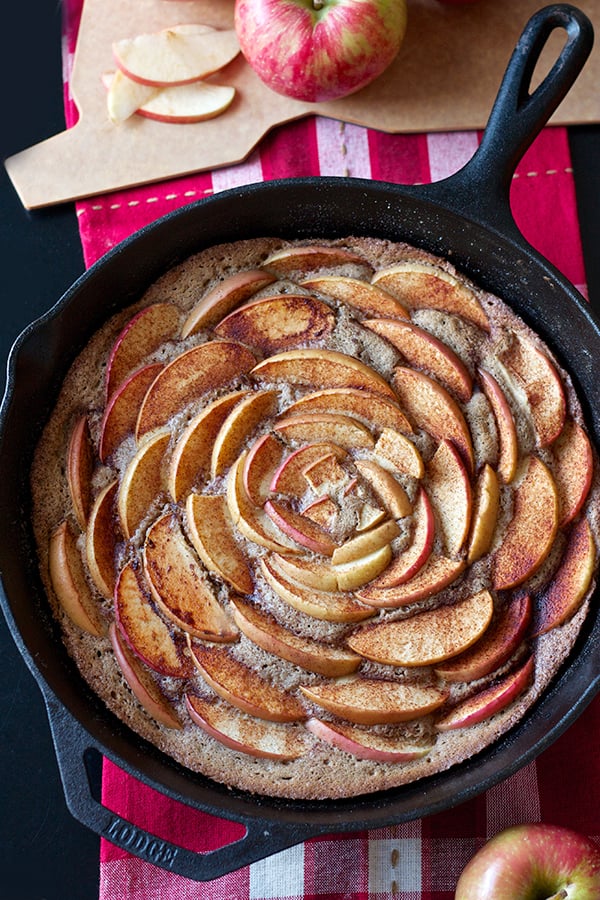 Brown Sugar Cinnamon Apple Skillet Cake
12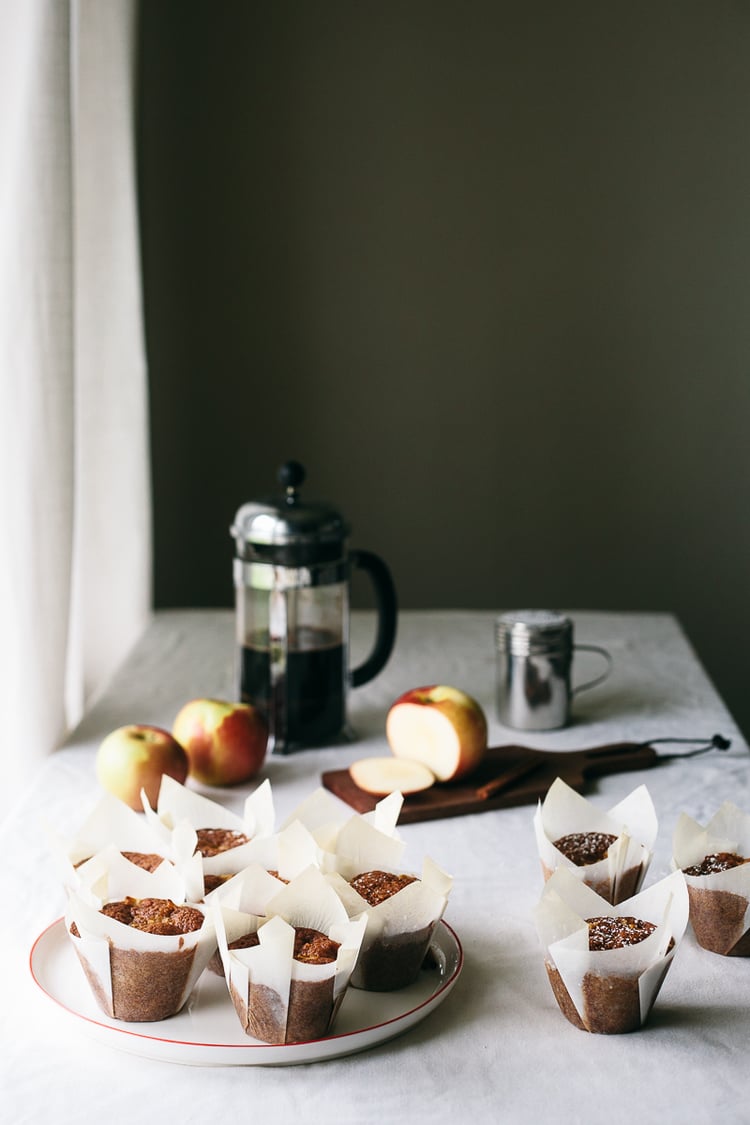 Apple and Honey Muffins
Honey cake is a bit of an acquired taste, but these apple and honey muffins make them more palatable for younger kids!