For many families, the kitchen is more than just where the food's prepared; it's where we catch up on each other's days, share responsibilities, and hopefully embrace eating well together. The best way to instill a love of good food and healthy habits from an early age? Get little ones involved — ASAP!
While we've seen our share of subscription services targeted at kids and families, Foodstirs is the first to provide the recipe and necessary ingredients for a kid-friendly culinary creation. The service is aimed at kids ages 5 to 12, and kits can be purchased individually or as three- or six-month subscriptions.
Intrigued, we took a Foodstirs kit for a spin in our own kitchen. Here's what we learned.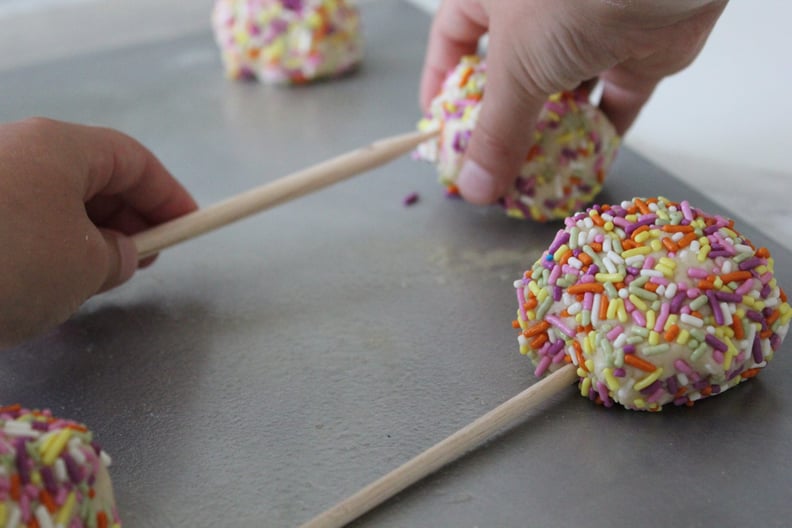 Get Your Sweet Tooth Ready
The kit that Foodstirs sent to us to try out featured its seasonal special, the Summer popsicle kit (essentially iced brownies on sticks). It hadn't been clear to me from the website, but you should know that all the kits currently being offered are baking projects, not full meals.
I'm of the "everything in moderation" mind-set and would always prefer to use fresh ingredients and involve kids in the process than have them scarf down a sleeve of Oreos, so I found this to be a fun approach. That said, if you're concerned about your kids' weights or are trying to cut back on the sugar intake in your house, this probably isn't the kit for you.
Note that every Foodstirs box does come with a recipe card for a healthy, easy-to-make dinner (think grilled salmon or turkey meatloaf cupcakes), so with a little advance prep — and a trip to the grocery store — you can turn the kitchen experiment into a full meal.
The Recipes Are Definitely Kid Approved
OK, now onto the fun stuff. Projects like the brownie popsicles that we made, a "celebration cake" (shown in the photo), and lemon cookie ice cream sandwiches are most definitely kid approved.
Foodstirs even boasts a panel of Kid Testirs between the ages of 4 and 14 who sample the recipes before they go into production to ensure that they'll be well received. You can meet the Testirs here — pretty cute!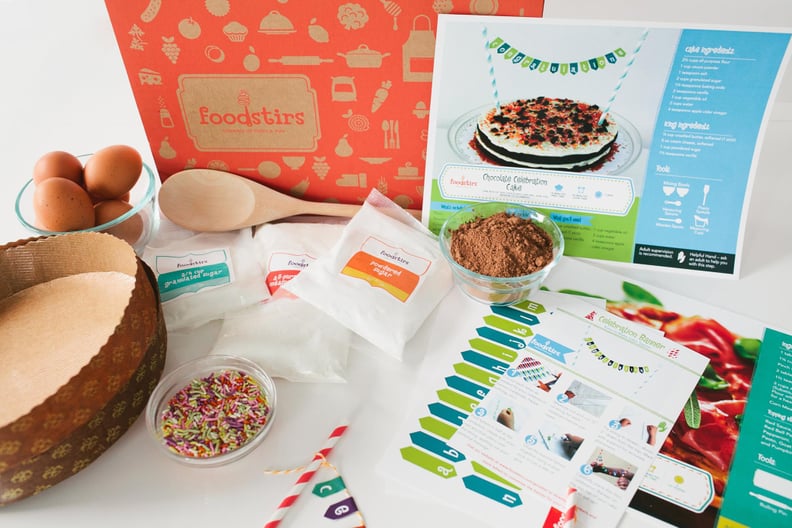 Things Will Get Messy
While your kit comes with plenty of all the dry ingredients you'll need to successfully execute your recipe, measuring is still required (not a bad thing, as it's one more kitchen math skill your sous chef kids can check off their lists). The process of dumping cocoa powder, flour, and sugar from flimsy plastic bags into measuring cups resulted in pretty major cleanup time . . . but isn't the mess part of the fun of it?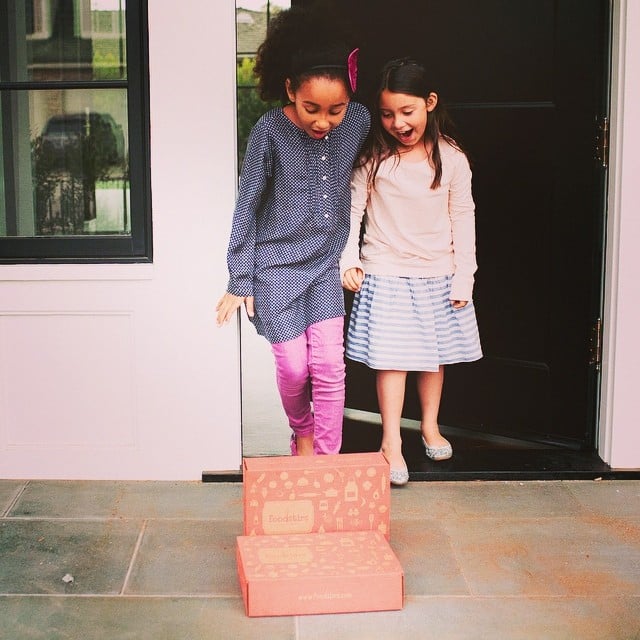 Know Your Nuts (Dairy and Gluten Too)
We were disappointed to discover that Foodstirs's ingredients are made in a facility that also processes milk, eggs, tree nuts (including coconut and almonds), wheat, and soy. All boxes contain wheat and may also contain soy and egg. For parents of kids with food allergies, this was a major letdown. In fact, the editor who originally received our sample box had to pass it along because she couldn't bring the ingredients into her family's kitchen. You Can Do This
The recipe we tested was easy to follow and offered plenty of kid-friendly and fun steps. Mixing eggs, dumping batter into a pan, and icing brownies are all in their little wheelhouses and even encourage fine motor skills, counting, and measuring. The happiest surprise, however, came in the results. Our brownie pops (shown here) came out bearing a pretty close resemblance to those shown on the recipe card, and they tasted great, too.
Foodstirs kits start at $20, so if you're curious about how they'd go over in your kitchen, order one for your kiddos today — it'll make an excellent end-of-Summer surprise.