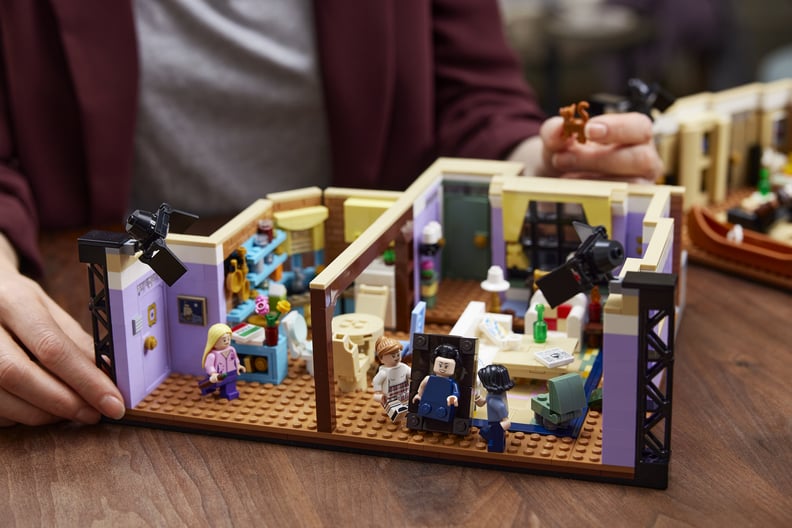 Lego
Lego
As POPSUGAR editors, we independently select and write about stuff we love and think you'll like too. If you buy a product we have recommended, we may receive affiliate commission, which in turn supports our work.
Another new Lego set aimed at Friends-lovers is coming, and even though the brand's 25th anniversary Central Perk set was incredible and full of detail, The Friends Apartments set is about to blow it out of the water. Containing nearly double the pieces (2,048 to be exact!), this new set is a build of both Monica and Joey and Chandler's two apartments, complete with the hallway that connects them. And the tiny details are truly almost too good to handle.
Friends fans will be able to build so many iconic scenes from the show, including when Phoebe's dollhouse sets on fire, when Rachel and Chandler fight over the fallen hallway cheesecake, and — even though it didn't happen in either apartment — Ross trying to get his leather pants back up with the help of baby powder, which we all know fails completely.
"Following the success of the LEGO Ideas Central Perk set, we wanted to develop another tribute to this iconic TV show with a focus on the famous apartments," Lego set designer Anderson Ward Grubb said in a press release. "We worked directly from production photos of the set as well as watching and re-watching a lot of episodes so we could capture as many iconic moments as possible. One fun challenge was figuring out how to represent some aspects that change over the course of the show that appear in some episodes and not in others. I am looking forward to seeing if the eagle-eyed fans will spot them."
Keep reading to get a peek at the full The Friends Apartments set and all of its minifigures — including Janice! — and get ready to shop the set when it releases on June 1 (or, if you're signed up for VIP Early Access, May 19).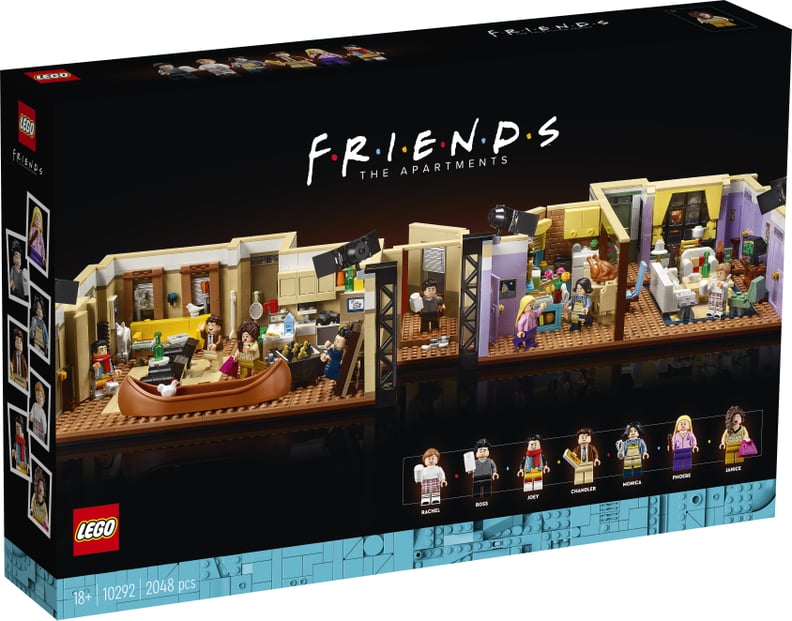 Lego The Friends Apartments
The Lego The Friends Apartments Set ($150) has 2,048 pieces and is aimed at teens ages 18 and up (but we think this would be so fun to build together with our older kids!).

The Full Lego The Friends Apartments Set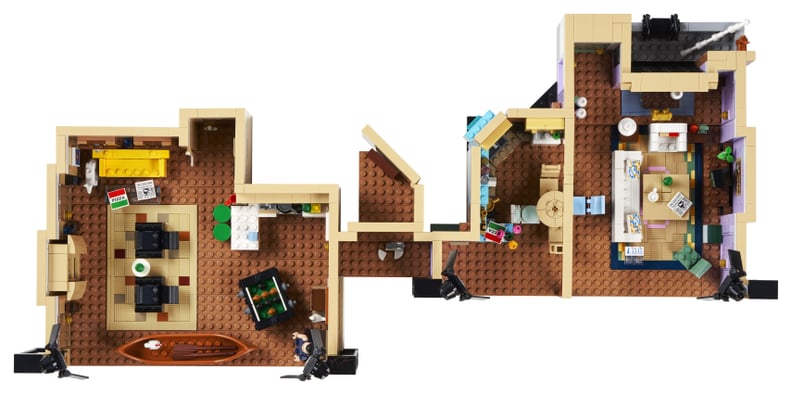 The Full Lego The Friends Apartments Set From Above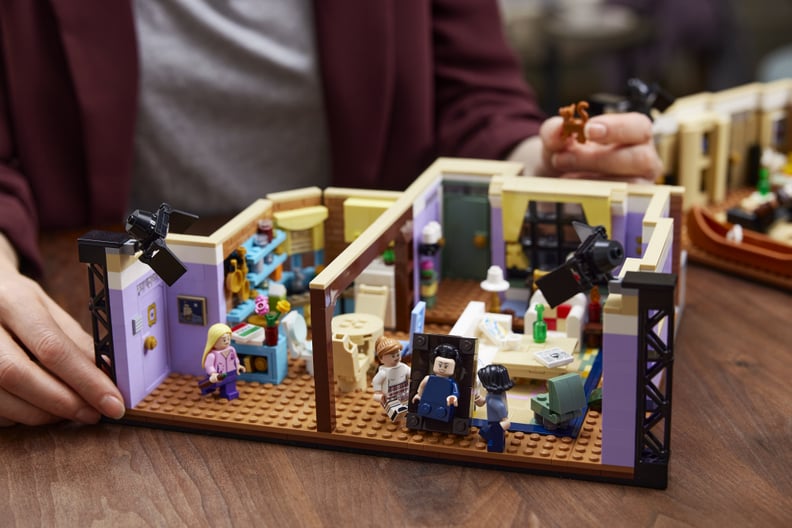 Monica's Apartment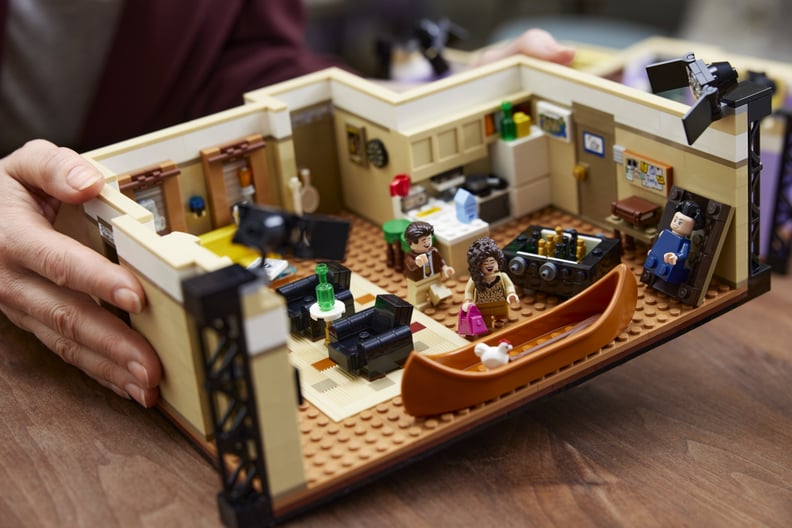 Joey and Chandler's Apartment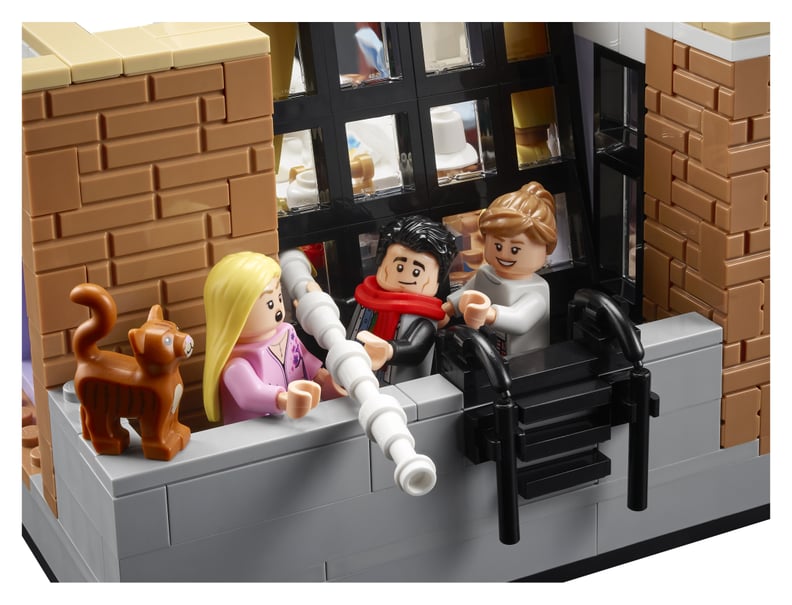 All of the Different Scenes You Can Re-Create With the Lego The Friends Apartments Set
Phoebe, Joey, and Chandler on Monica's balcony checking on Ugly Naked Guy. (Peep the cat on the left, the same one who attacks Ross when he's trying to convey his feelings for Rachel.)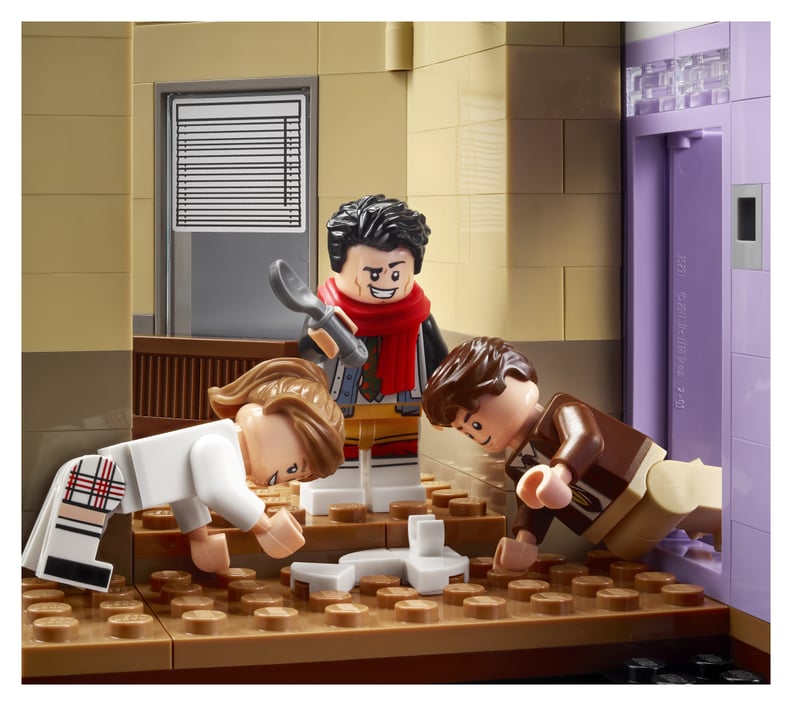 Rachel and Chandler fighting over floor cheesecake from "The One With All the Cheesecakes," plus Joey ready to go with his front pocket fork.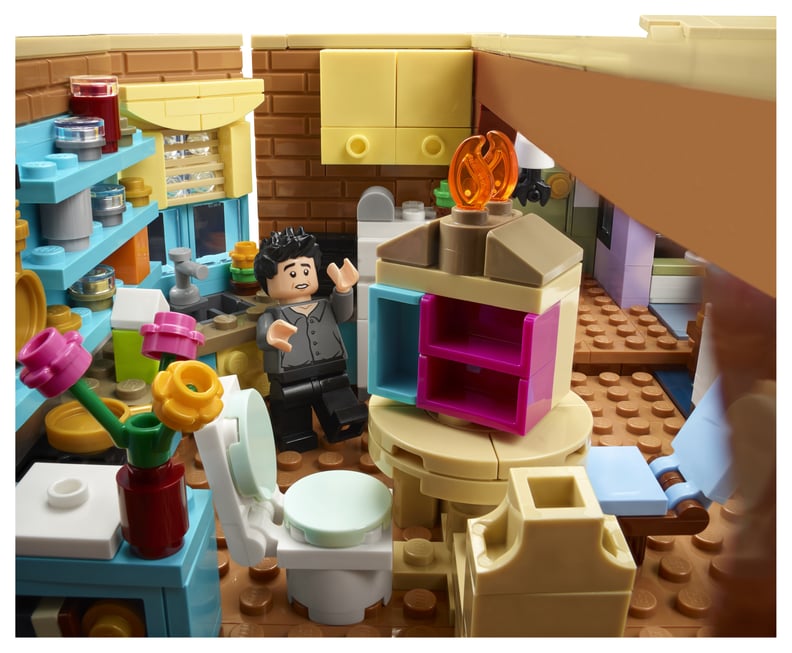 Ross watching Phoebe's dollhouse go up in flames after the fire originated in the Aroma Room.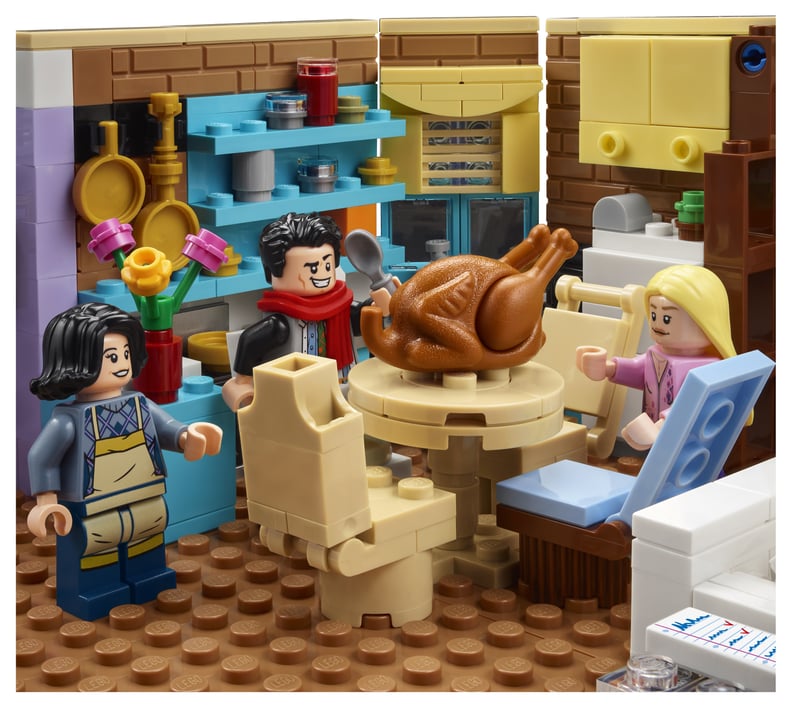 Thanksgiving in Monica's apartment, featuring Joey in Chandler's clothes, but in his Thanksgiving Pants in spirit.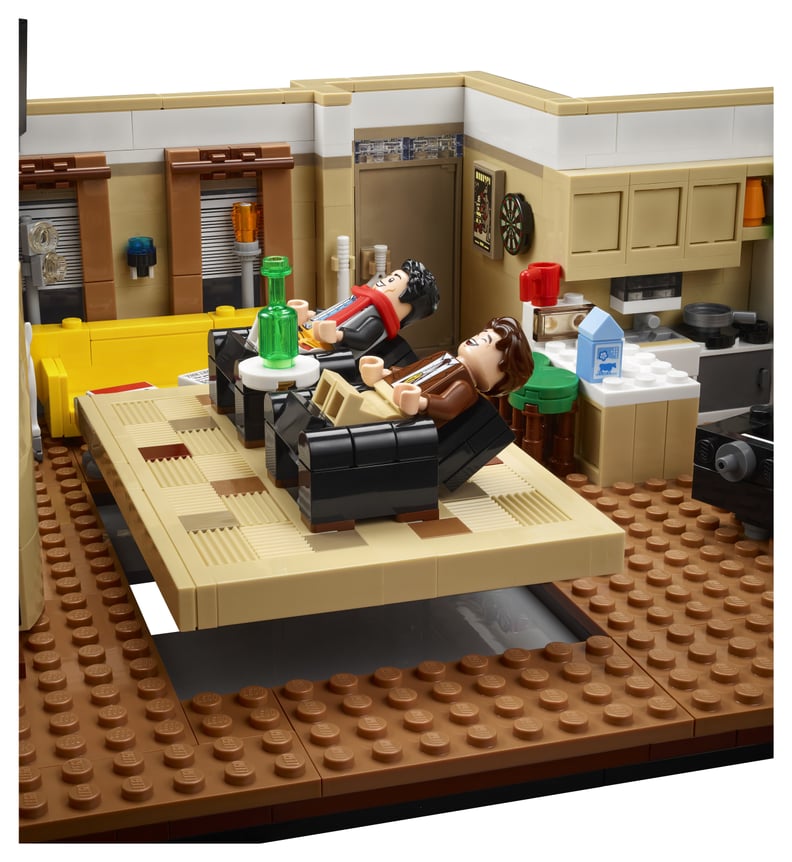 Joey and Chandler lounging in their BarcaLoungers.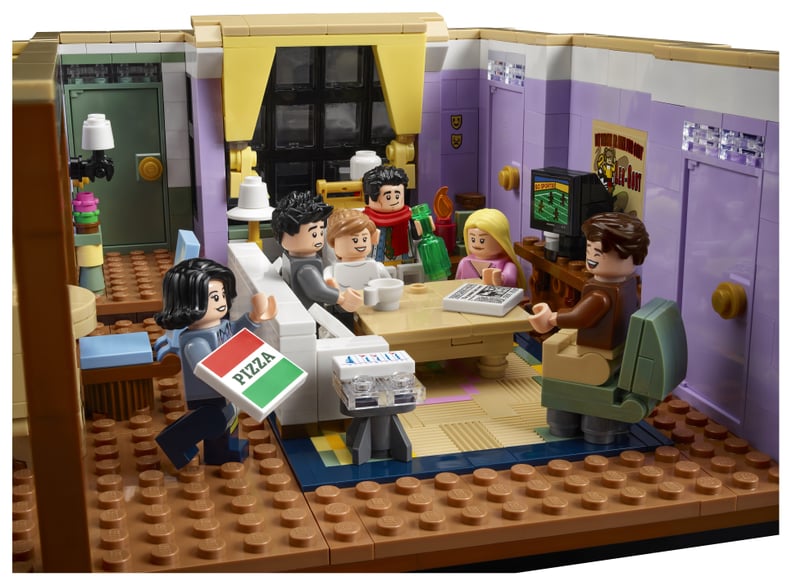 Pizza night in Monica's apartment with all of the friends.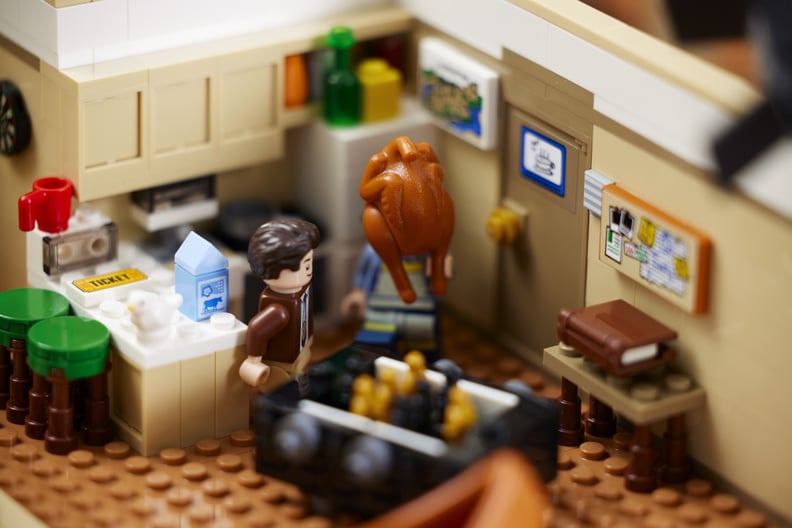 Monica with the Thanksgiving turkey on her head the first time Chandler tells her he loves her (even though true Friends fans know that the couple somehow reach this milestone *twice*).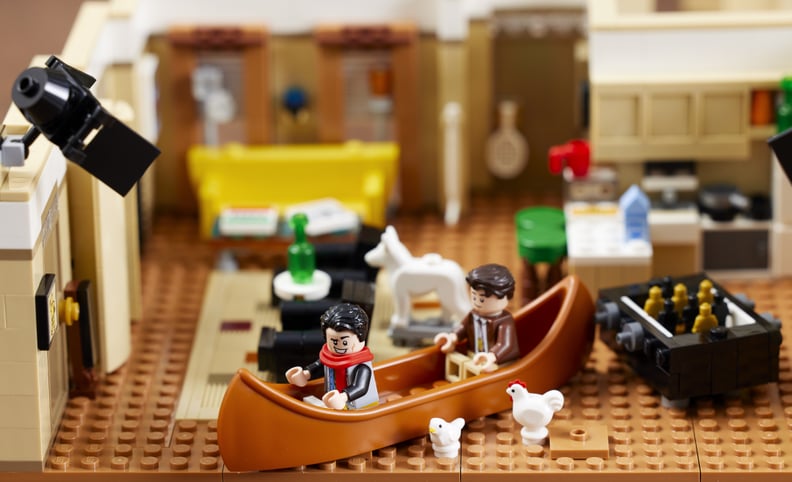 Joey and Chandler in their canoe with the Chick and the Duck.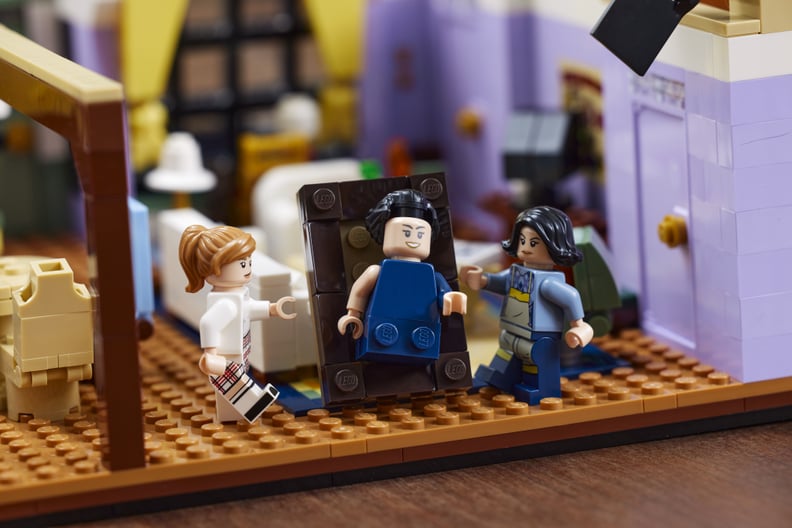 Rachel and Monica "fighting" over who gets to keep Phoebe's 3D painting, Gladys.
The Minifigures Included in the Lego The Friends Apartments Set

All six of the friends are included in the set! And no worries if you own the 25th anniversary Central Perk set — each friend is in a different outfit here, and Monica, Phoebe, and Rachel all have different hairdos.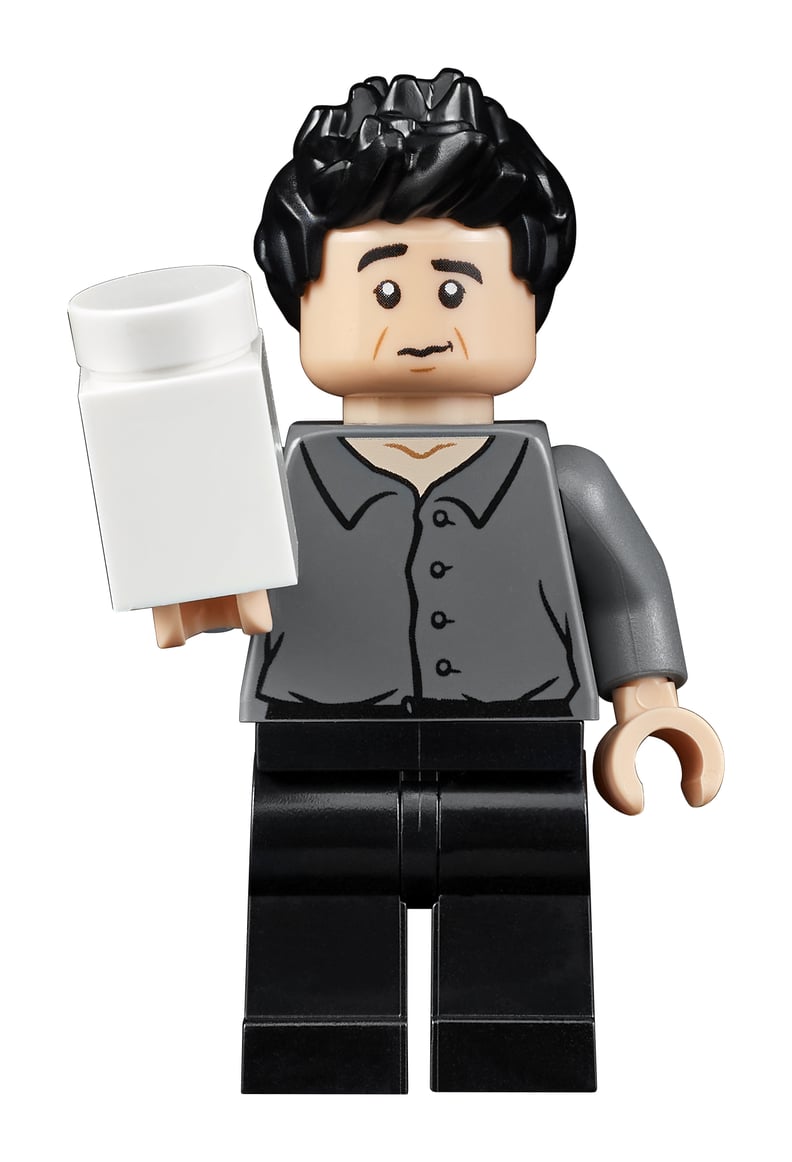 Ross Minifigure
Ross comes with his *super tight* leather pants and a bottle of baby powder.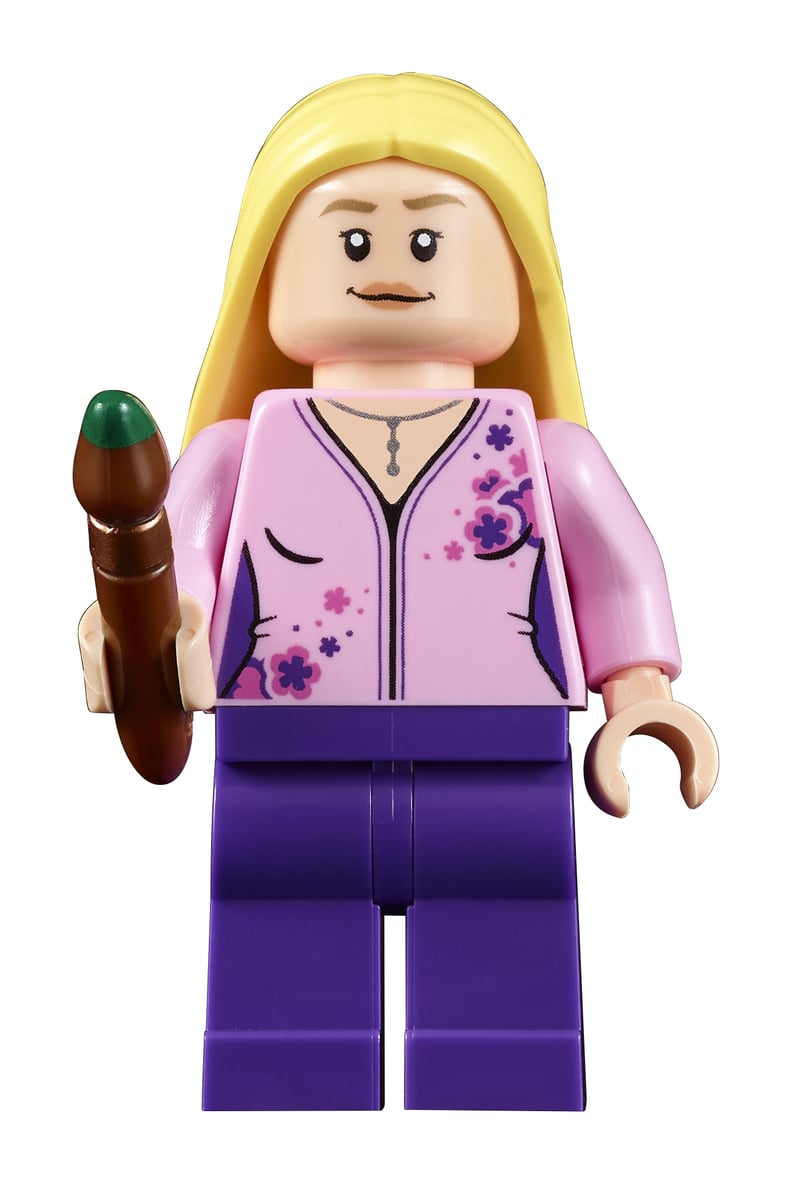 Phoebe Minifigure
Phoebe comes with her iconic long, blond hair and a paintbrush — perhaps the one she used to paint Gladys?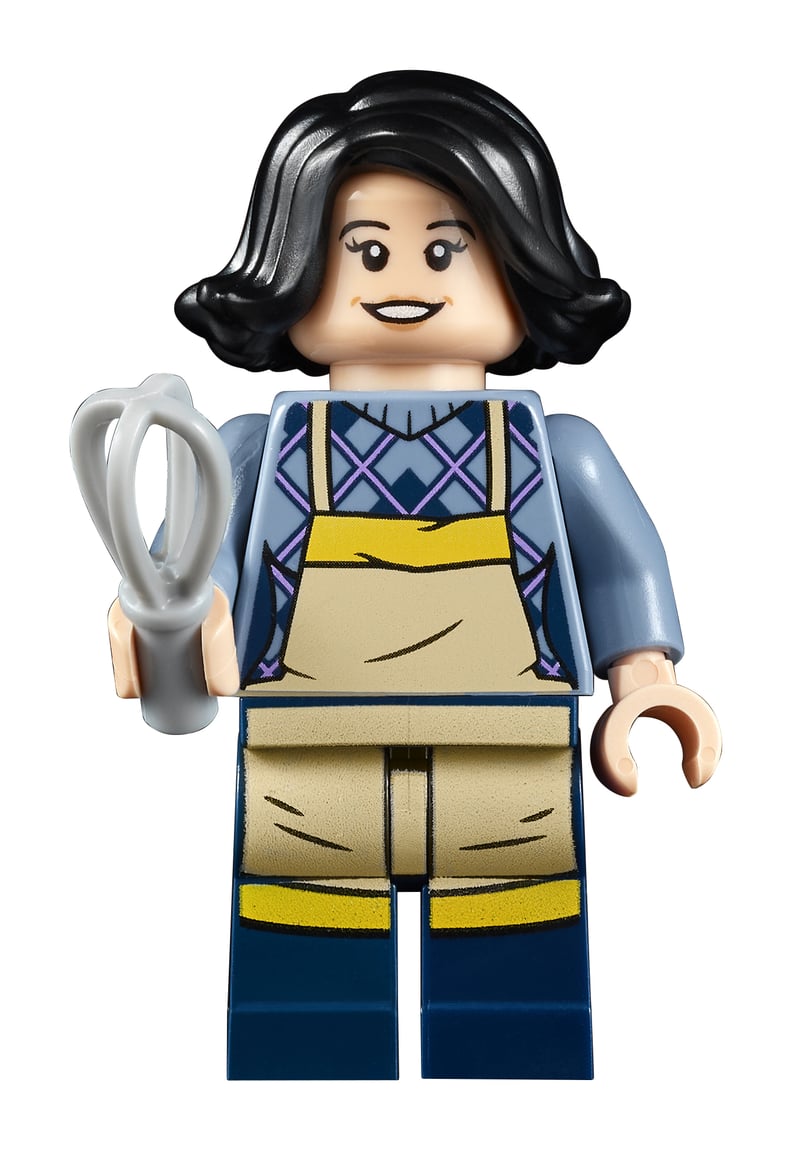 Monica Minifigure
Chef Monica is ready to whip up three different types of potatoes on Thanksgiving with her whisk and apron.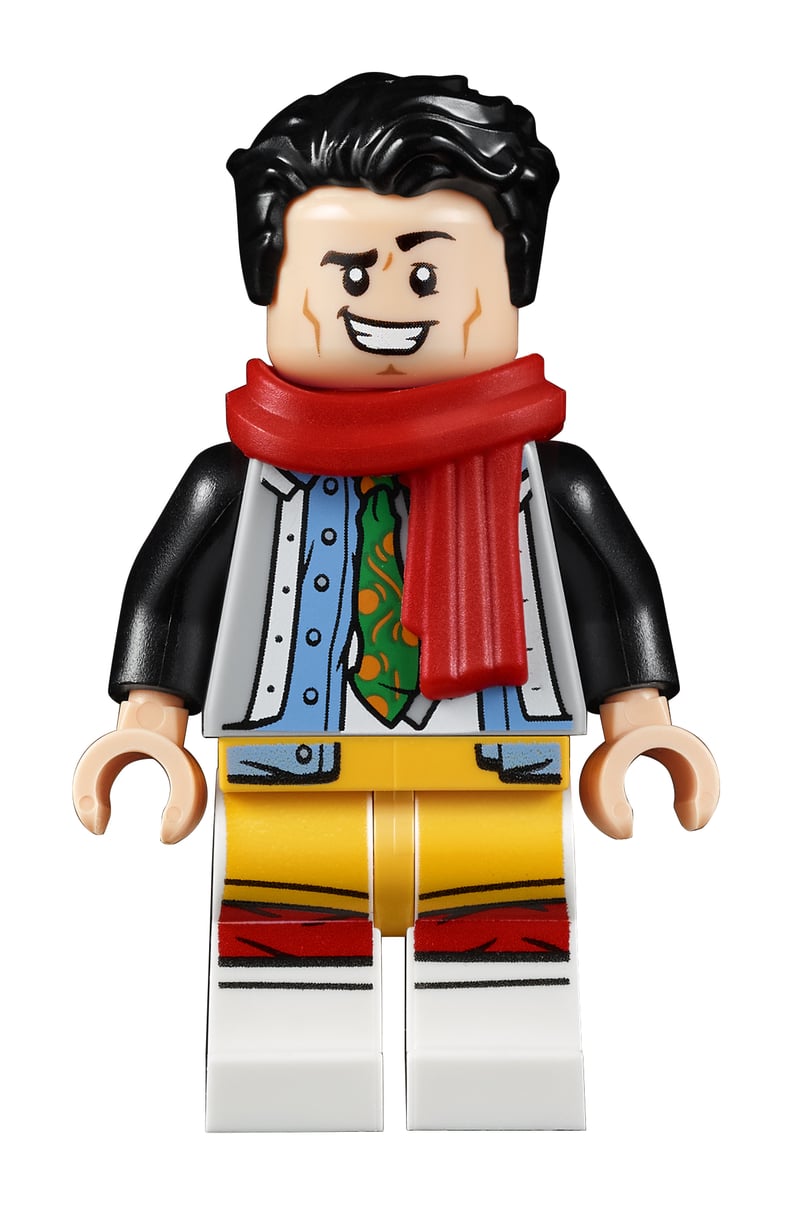 Joey Minifigure
Joey's minifigure is the complete embodiment of his famous line, "Look at me, I'm Chandler; could I be wearing anymore clothes?"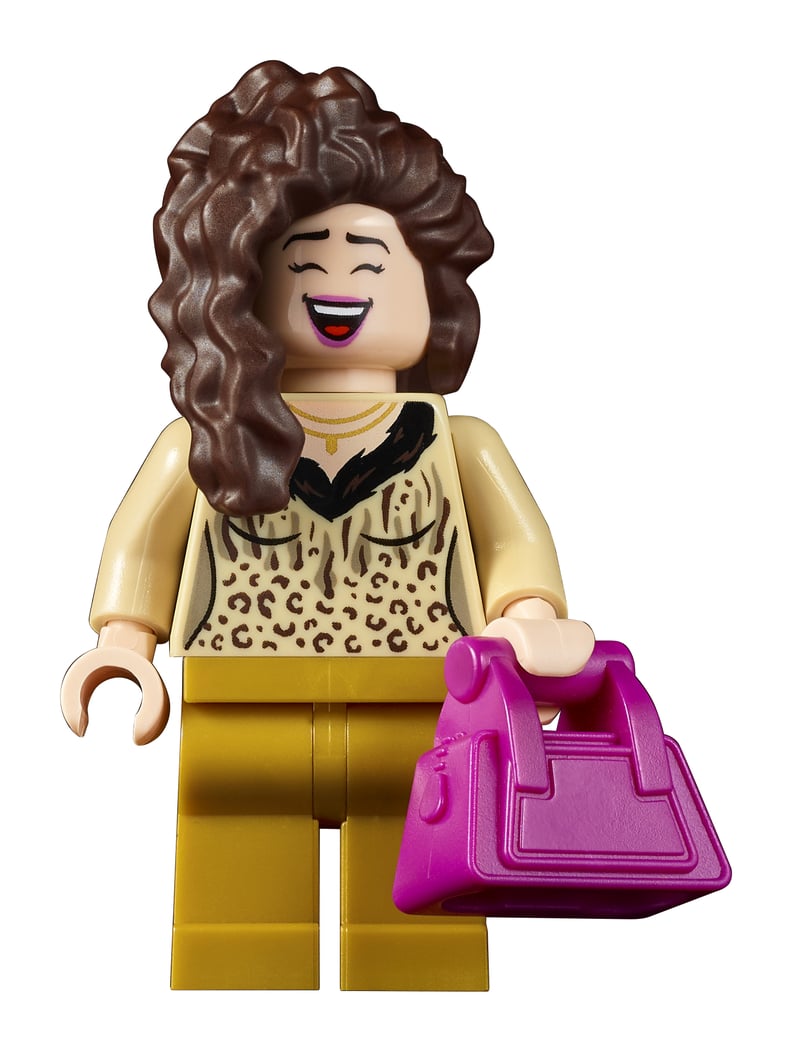 Janice Minifigure
Janice is ready to belt out her signature laugh on one side of her minifigure, and her head can turn to display her classic, "Oh. my. god," face.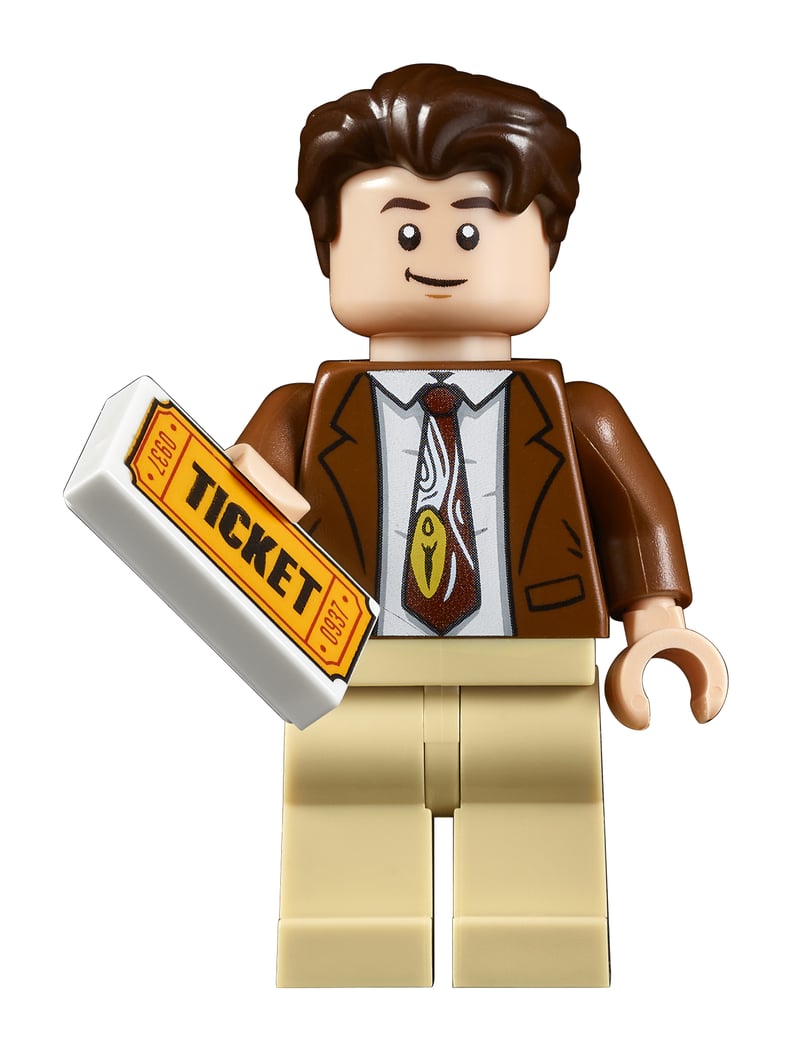 Chandler Minifigure
Chandler's minifigure features the funny friend ready to go to work as a . . . transbondster?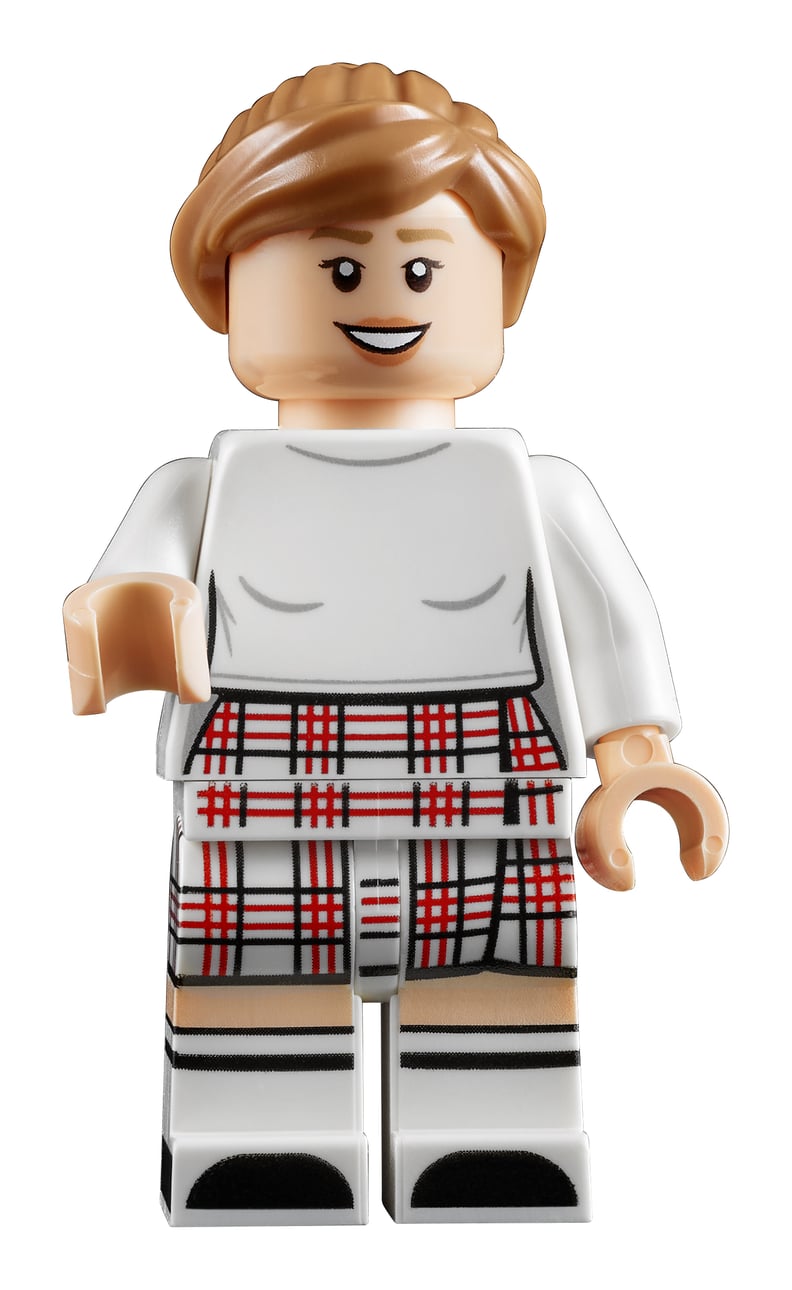 Rachel Minifigure
Rachel's minifigure is dressed in a trendy outfit, because everyone knows Rachel Green has the best wardrobe.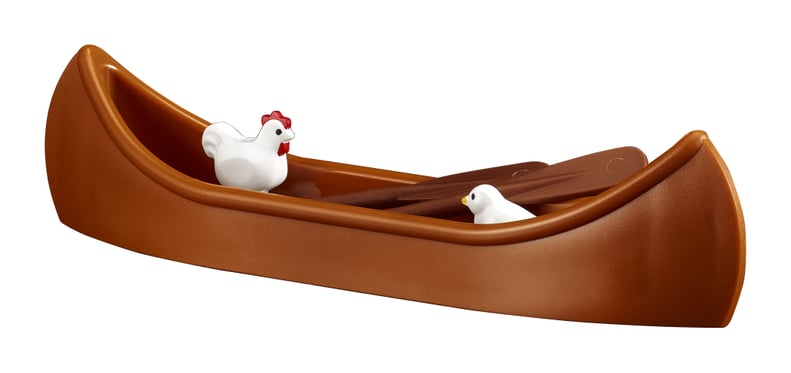 The Chick and the Duck
The Chick and the Duck get their moment in the sun in this set — plus, they get to sit in the famous canoe!
Lifestyle Images of the Lego The Friends Apartments Set