As POPSUGAR editors, we independently select and write about stuff we love and think you'll like too. If you buy a product we have recommended, we may receive affiliate commission, which in turn supports our work.
In 2019, Lupita Nyong'o became a published author after releasing her children's book, Sulwe — which means star in her native language Luo — a story that sends a powerful and much-needed message to girls of color. The 48-page New York Times bestselling picture book focuses on the heartwarming and whimsical story of a young girl named Sulwe who goes on a journey to discover her own unique beauty. And now, families can follow along with an audiobook version of Sulwe narrated by Lupita herself!
"Sulwe has skin the color of midnight," the book's summary reads. "She is darker than everyone in her family. She is darker than anyone in her school. Sulwe just wants to be beautiful and bright, like her mother and sister. Then a magical journey in the night sky opens her eyes and changes everything."
"As a little girl reading, I had all of these windows into the lives of people who looked nothing like me."
In an Instagram post on Oct. 1, 2019, Lupita shared a photo of her 5-year-old self and reflected on who she was at such a young age and how she felt about herself, given the lack of representation for girls of color in children's literature. "This is 5-year-old me," Lupita captioned the photo. "I reflected on this little girl's feelings and fantasies when I decided to write my children's book, Sulwe. With this book, I wanted to hold up a mirror for her. Here's why: as a little girl reading, I had all of these windows into the lives of people who looked nothing like me, chances to look into their worlds, but I didn't have any mirrors. While windows help us develop empathy and an understanding of the wider world, mirrors help us develop our sense of self, and our understanding of our own world. They ground us in our body and our experiences."
Lupita went on to point out that, even at a young age, girls are taught that light skin is preferred over dark skin, and that books like Sulwe can help to encourage self-love for darker-skinned girls everywhere. "Colorism, society's preference for lighter skin, is alive and well. It's not just a prejudice reserved for places with a largely white population. Throughout the world, even in Kenya, even today, there is a popular sentiment that lighter is brighter."
The now-37-year-old actress sees her book as a mirror for dark-skinned children to see a reflection of themselves and feel beautiful inside and out. "I imagined what it would have been like for this little girl to turn the pages of her picture books and see more dark skin in a beautiful light," Lupita added. "This book is my dream come true for kids like her today . . . Sulwe holds up a mirror for dark-skinned children, especially, to see themselves reflected immediately, and it is a window for all the others to cherish peering into."
Ahead of Sulwe's audiobook launch, Lupita said in a press release: "I'm thrilled to share Sulwe with readers in a new way. It was exciting for me to record the audiobook myself for listeners to get to hear the voices of Sulwe, her family, and the magical world of Night and Day as I hear them in my mind. I hope families will enjoy listening together and that it sparks conversations about what makes each of us uniquely beautiful." She added, in a post on the day of the audiobook's release: "I thoroughly enjoyed recording the voices and bringing the story to life. There are many little details to hear, so do listen closely and enjoy the magic of Sulwe."
Order your own physical copy of Sulwe ($13) — perfect for ages 4 to 8 — purchase the audiobook version, and keep scrolling to take an inside glimpse at a few pages from the book itself, as well as behind-the-scenes images of Lupita recording the audiobook.
— Additional reporting by Alessia Santoro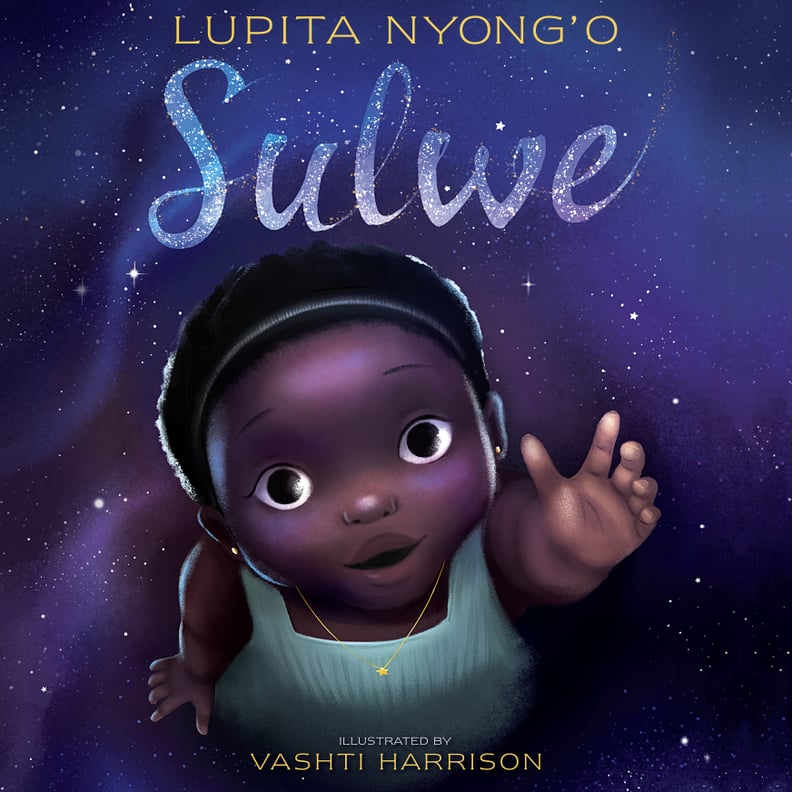 Sulwe by Lupita Nyong'o (Audiobook)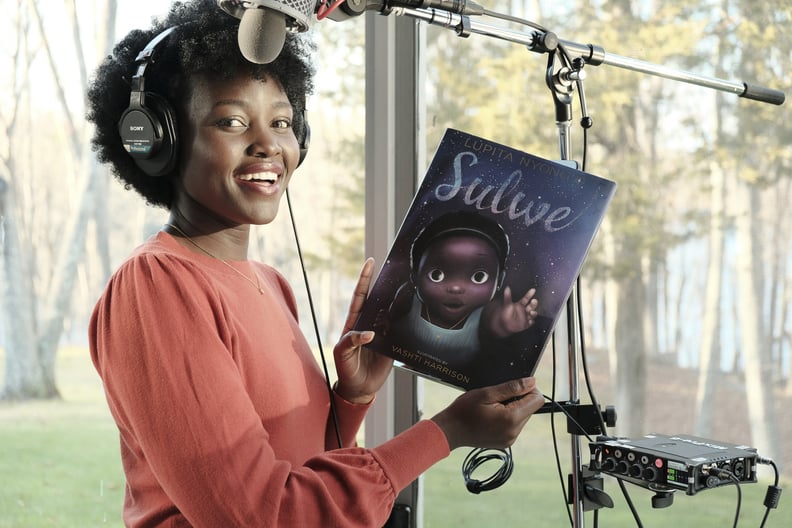 Lupita Nyong'o Recording the Sulwe Audiobook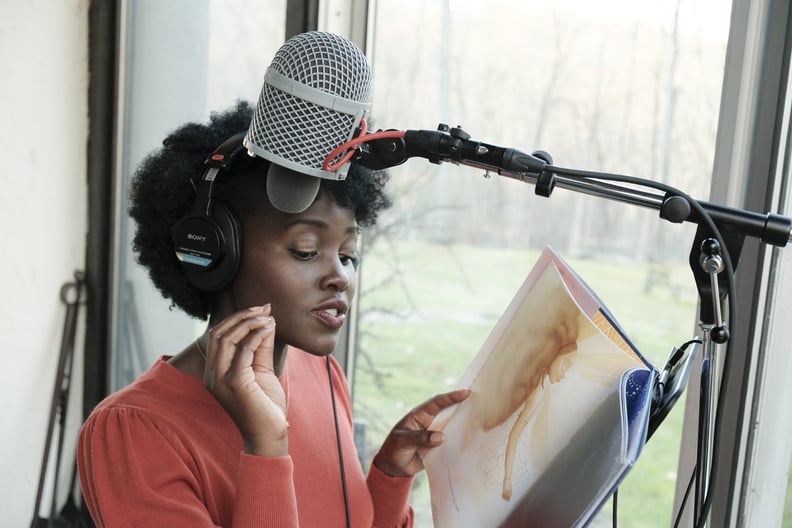 Lupita Nyong'o Recording the Sulwe Audiobook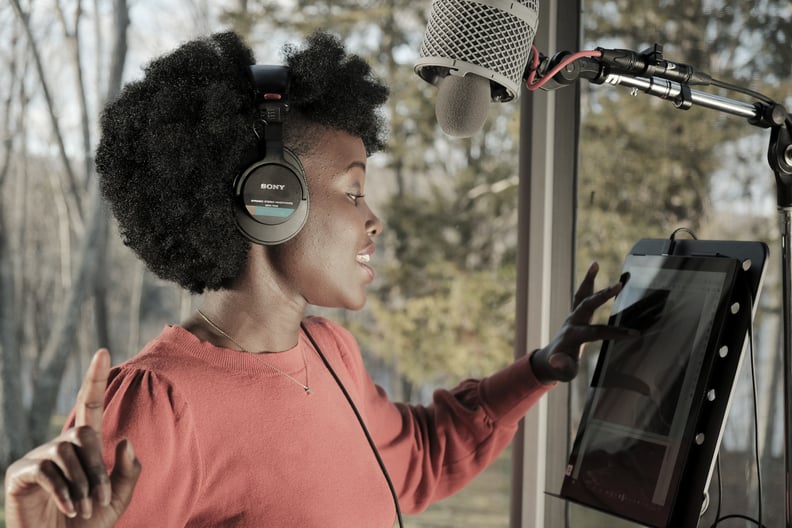 Lupita Nyong'o Recording the Sulwe Audiobook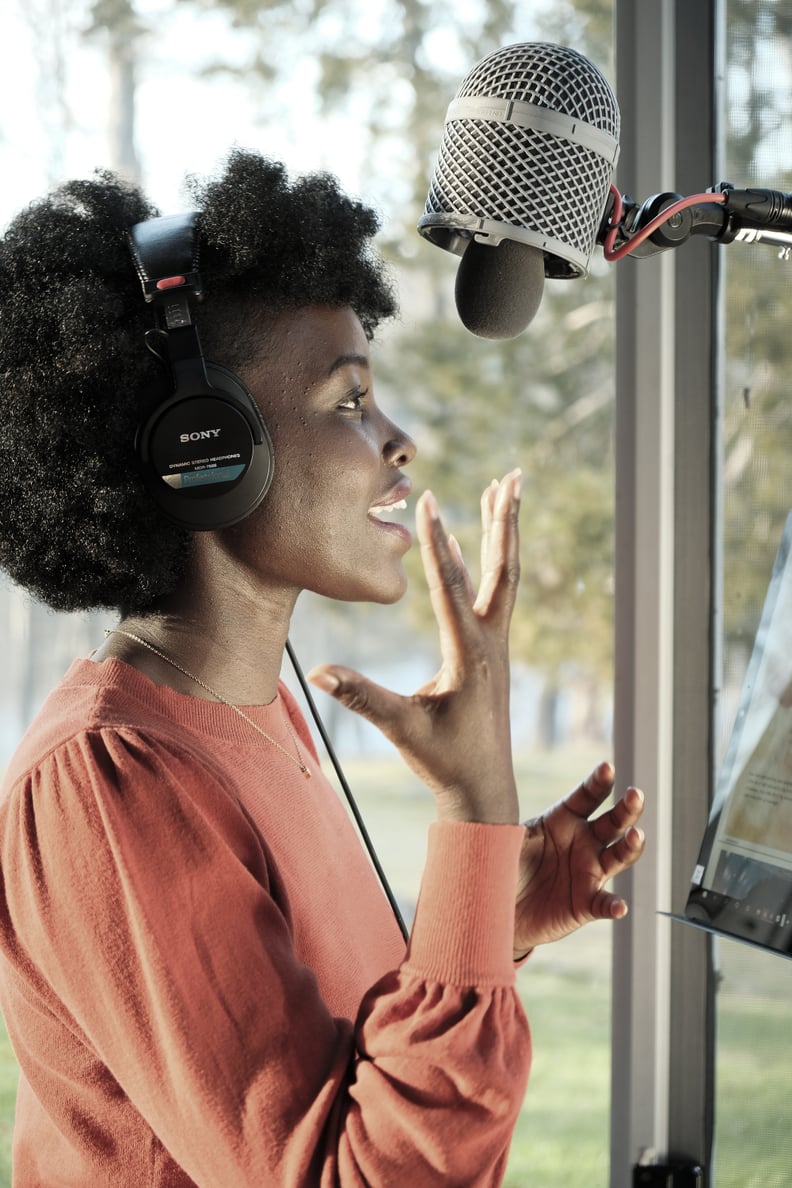 Lupita Nyong'o Recording the Sulwe Audiobook
Lupita Nyong'o's Post About Why She Wrote Sulwe