Maren Morris Talks About Introducing Her Son to Drag Queens
Maren Morris Proudly Describes Introducing Her Son to the "Magic" of Drag Queens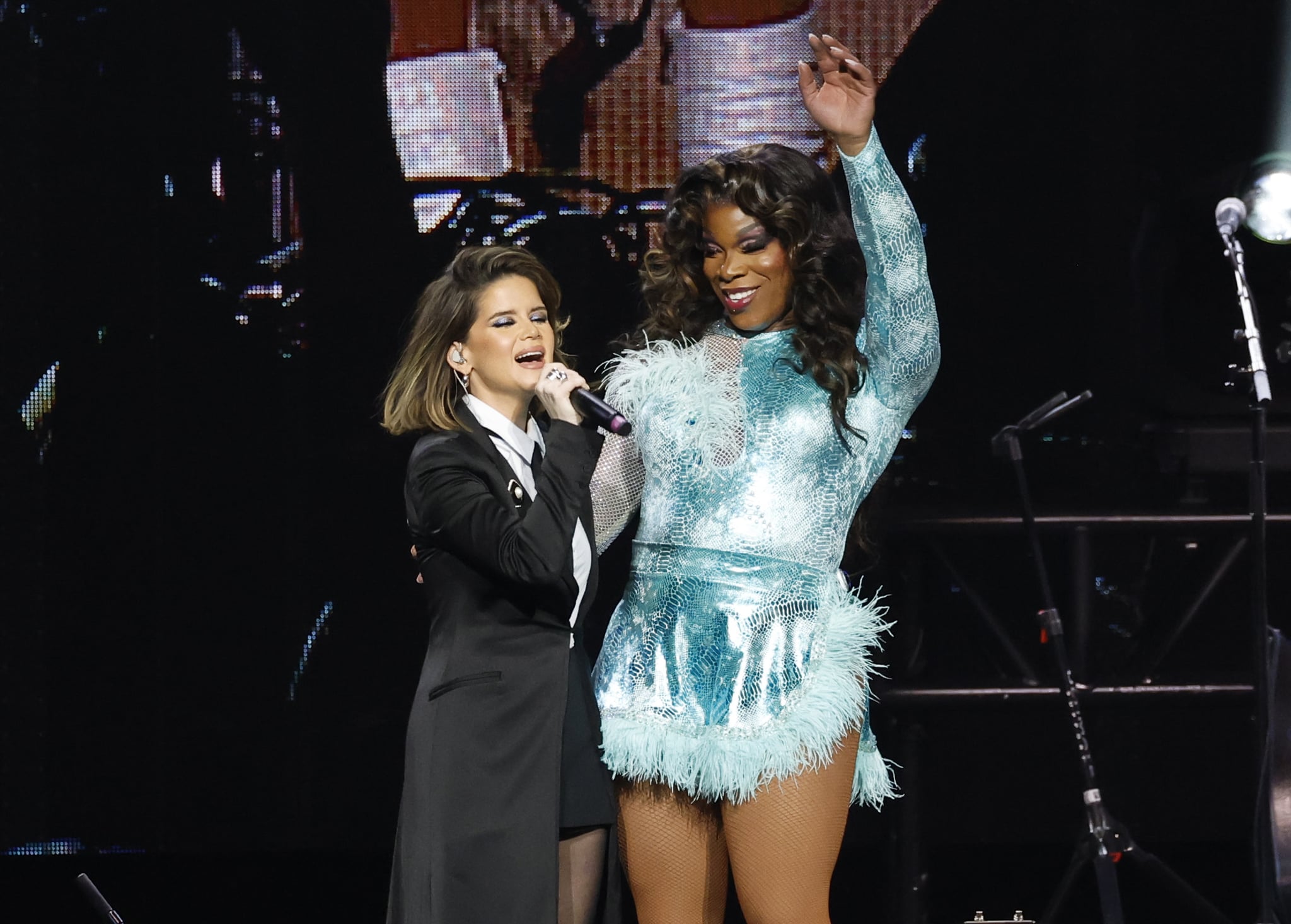 Maren Morris is defending the drag community. The singer recently performed in the Love Rising benefit in Nashville to protest Tennessee Governor Bill Lee's antidrag bill. Hayley Williams, Hozier, Sheryl Crow, and many local drag queens also performed at the March 20 event, which was hosted by "RuPaul's Drag Race" alum Asia O'Hara. During her set, Morris stopped to share a story about introducing her 2-year-old son, Hayes Andrew Hurd, to drag performers backstage.
"It's just magic what drag queens do."
"I brought my son here earlier today for soundcheck, and he's turning 3 this week, and we got to go in the room where all the queens were getting ready and doing their makeup," Morris said. "He freaked out when he went in there because it's just magic what drag queens do. There's wigs everywhere, and the smell of hairspray and wig glue; there's glitter; everyone's in a good mood. It's just like a room of love. And we went back to my dressing room and my son is like, 'I need the queens!' I'm like, uh, you're looking at her?"
Morris then took on a more defiant tone, directly addressing the local government: "Yes, I introduced my son to some drag queens today, so Tennessee, f*cking arrest me."
Gov. Lee's bill, which initiated a ban on public drag shows, is part of recent anti-LGBTQ+ legislation that also banned gender-affirming healthcare for minors. But given that the bill outlaws "male or female impersonators," some fear that this is really just an excuse to ostracize Tennessee's trans community. The state is the first to pass a bill of this exact nature, but according to NPR, at least nine more have similar legislation in the works.
Celebrities who have already spoken out against the bill include Pedro Pascal, who posted a photo of the trans pride flag in response to the news. Jamie Lee Curtis, whose daughter is trans, labeled the bill "bizarre and abhorrent." Gabrielle Union, whose stepdaughter is trans, called it a "fascist rule." Morris is one of the latest stars to use her platform to stand with the LGBTQ+ community, and hopefully her story helps show that drag is meant to be celebrated, not persecuted.