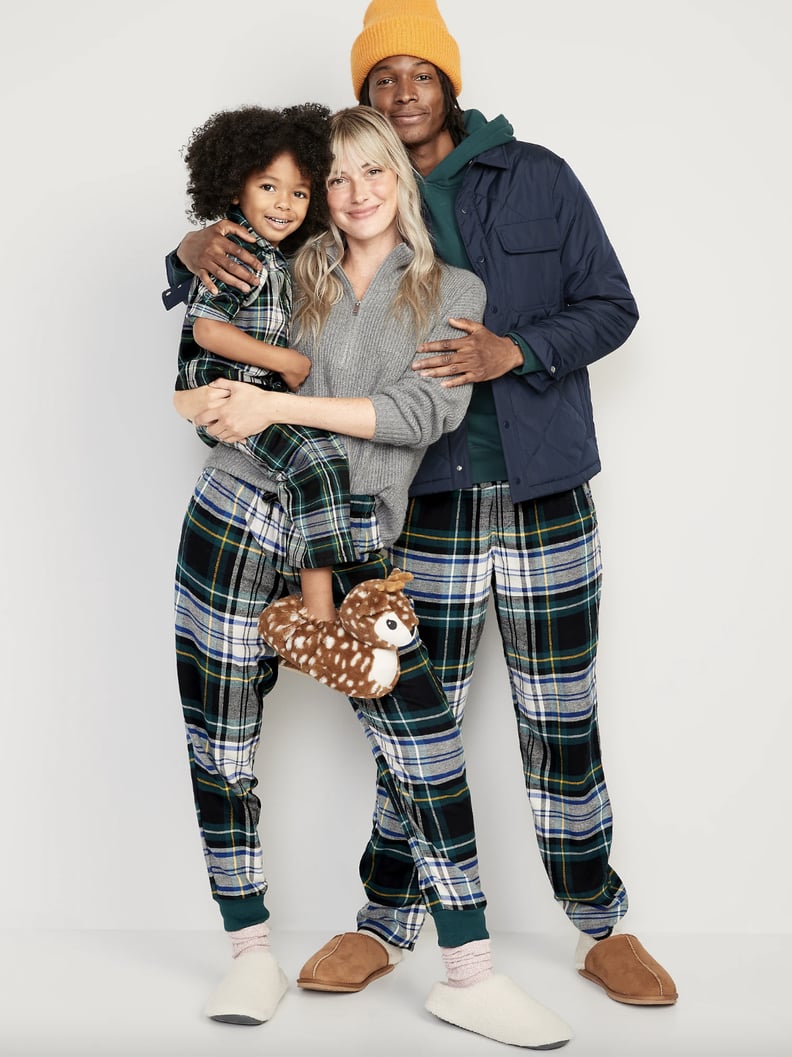 Old Navy
Old Navy
As POPSUGAR editors, we independently select and write about stuff we love and think you'll like too. If you buy a product we have recommended, we may receive affiliate commission, which in turn supports our work.
There's something special about kids, of any age, on Christmas morning. Whether you have a pre-schooler who believes in all the magic and is genuinely surprised by what Santa brought or an older kid who knows what's coming but is oh-so-thrilled, the early moments of the holiday can be some of the most special. For some broods, these moments are spent in matching family Christmas pajamas. Though, of course, not required, having everyone sport matching pajamas can make for a fun family tradition
.
These days, people have plenty of options beyond cartoon Santas, reindeer, and red-and-white striped tops and bottoms when scouring the marketplace for matching family pajamas. Instead, families can find sets that play into favorite hobbies and inside jokes or offer whimsical personalizations. Some sets even have bandanas and outfits to include the family pet. In other words, if you're looking for cohesion while celebrating your family's unique character this season, trust that there's a set of matching family holiday pajamas for you. These made our nice lists.
01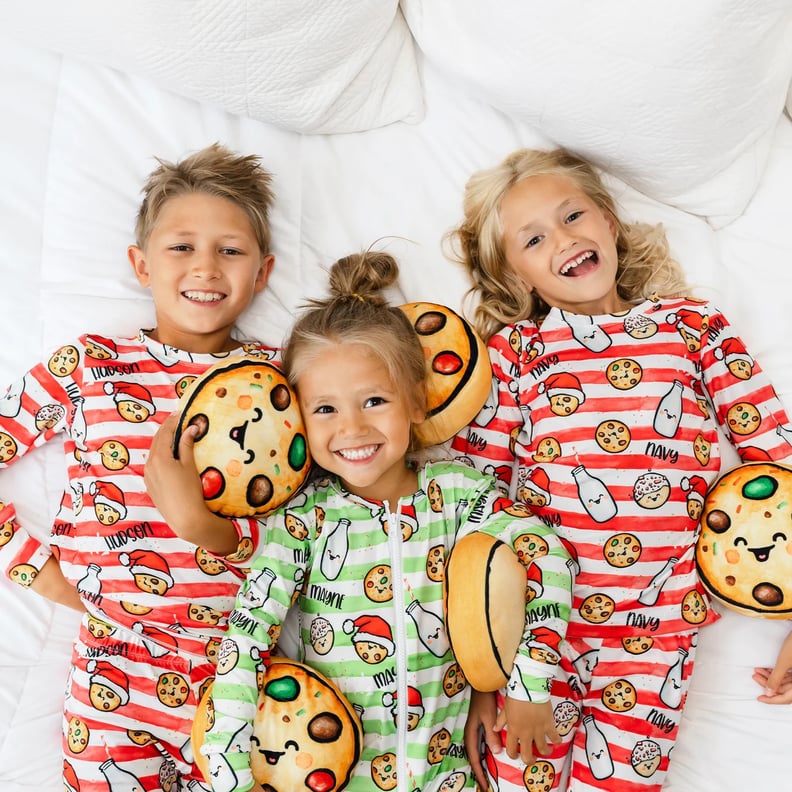 Best Personalized Matching Holiday Pajamas
Little Navy Holiday 2023 Kids Personalized Pyjamas ($50)
Little Navy sets offer something truly unique with its cool prints and patterns. Available in sizes from 6 months to 12, these sets are ideal for families who plan on just matching the kids. No one will be confused about whose set is whose — Little Navy puts each child's name on the sets for a truly personalized pair. Designs include cookies and milk in navy, red-and-white striped, and red-and-green striped. Alternatively, families can spring for a snow globe-printed pair, too.
What reviewers say: "Have been ordering for at least 6 years, the grands are still wearing some of the original short boy pjs with fish‼️‼️Hope to have gotten my cousin hooked on LN Christmas pjs with her 2 boys, I think she is thrilled with how soft they are. Thank you LN♥️ You may need to add tween sizes 😳😳🤞🏼🤞🏼🤞🏼"
02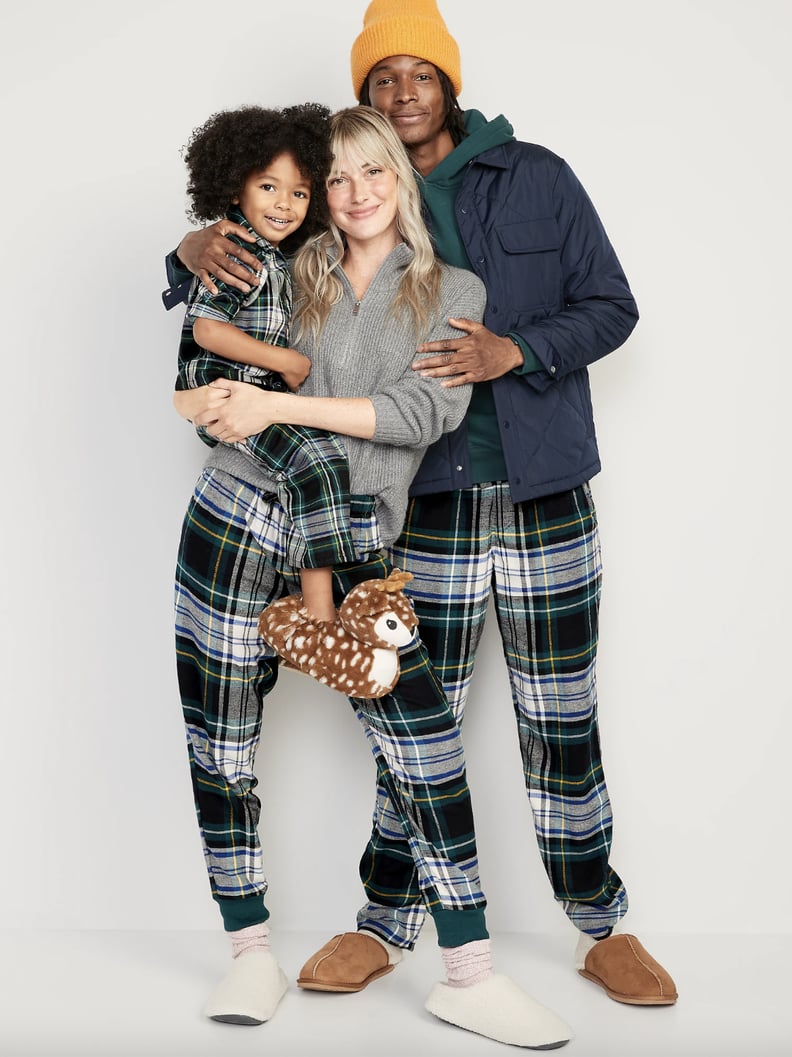 Best Flannel Matching Family Pajamas
Old Navy Matching Flannel Pajamas ($20 and up)
For traditional types, flannel is a winning option. Old Navy sells the quintessential print in multiple colors, from Black Watch (green and blue) to Red Tartan. Browse the site to find the prints in men's and women's sizes, as applicable to your family. FYI: It's a tradition that Old Navy's matching family Christmas pajamas sell out, so consider buying early.
What reviewers say: "I buy holiday pj's for all my grandchildren. They put them on right after thanksgiving dinner. It's the official start of Christmas."
03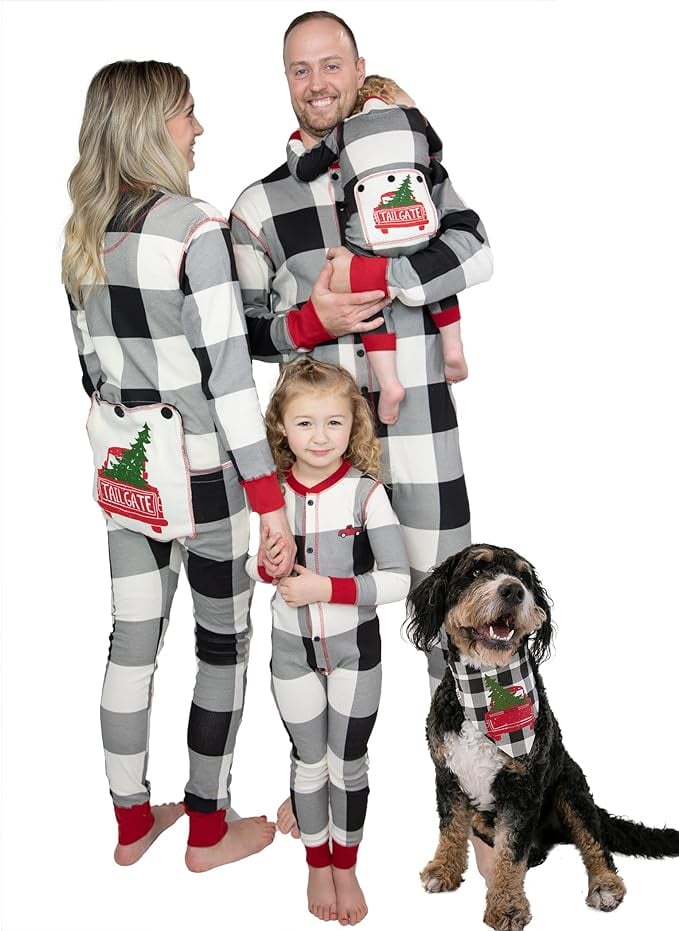 Best Onesie Matching Family Christmas Pajamas
Lazy One Flapjacks, Matching Christmas Pajamas ($11 and up)
These long-sleeved onesies will offer your family the ultimate level of cozy this Christmas. With almost 4,000 reviews on Amazon, families love the soft and stretchy fabric on these sets, plus there's an adorable decorative drop seat on the kids sizes.
What reviewers say: "These are obviously adorable and exceded our expectations with quality and comfort! They are made with really good cotton so very soft. The flap in back has an extra piece of material for comfort. Also easy to go to bathroom because there is plenty of material and stretchy. The torso is long so good for taller folks too. I'd love some non Xmas ones!"
04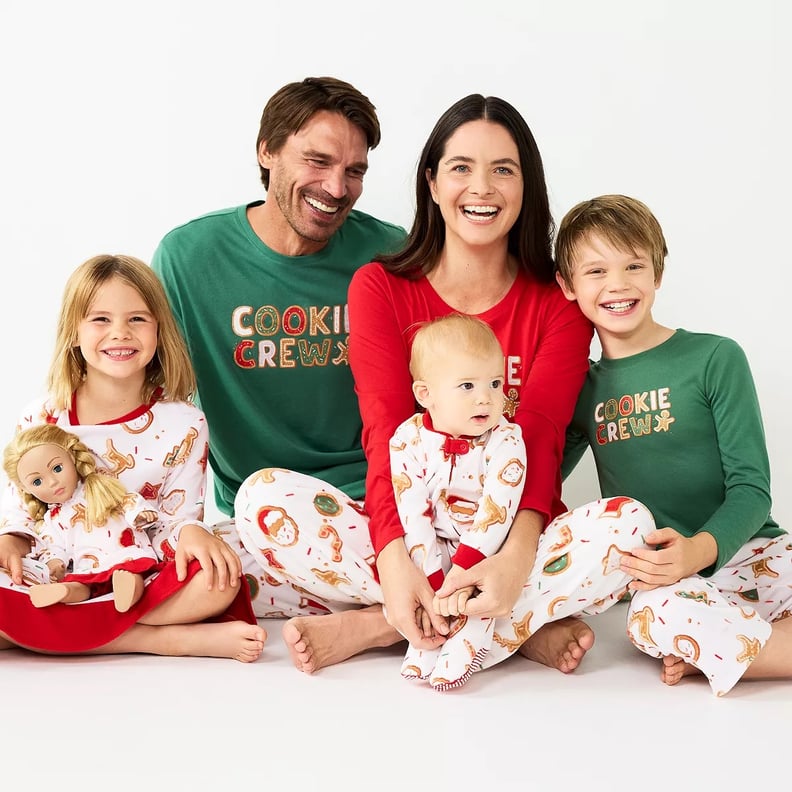 Best Matching Family Christmas Pajamas For Cookie Lovers
Sweet Holiday Wishes Pajamas ($17 and up)
The matchy-matchy look isn't for everyone. Some families prefer a more coordinated aesthetic, and this option from Kohl's offers it. Green and red shirts that say "Cookie Crew" allow families to mix while still matching. Some children's options don't include the "cookie" lettering and instead simply have tasty treats and Santa images. One adorable option that fits this bill is a cookie-printed nightgown for little ones that comes complete with an identical one for a cherished baby doll.
What reviewers say: "Great looking and feeling pajamas. Sized great."

05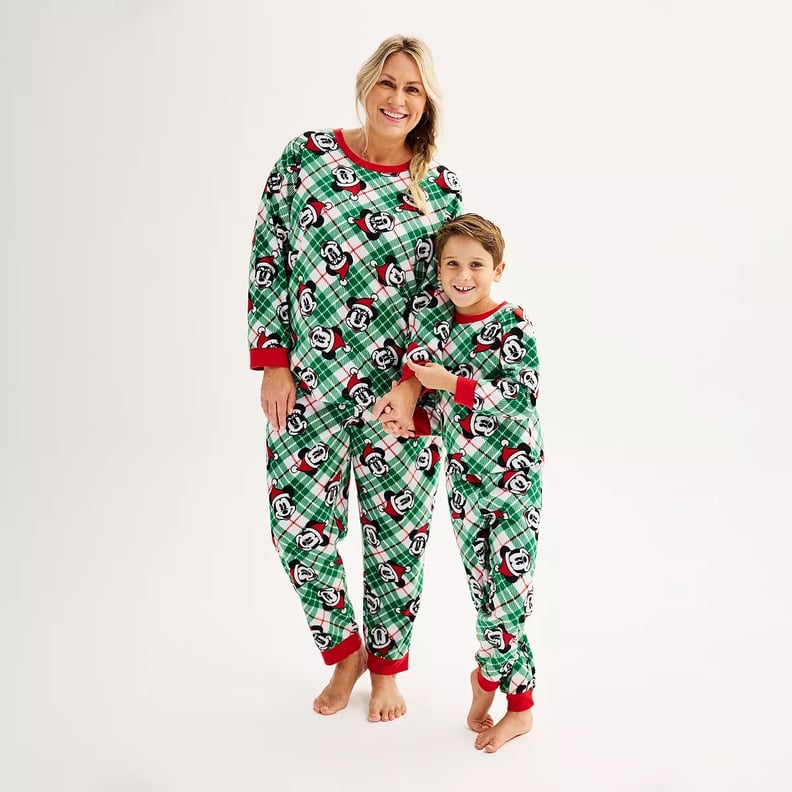 Best Disney Matching Family Pajamas
Disney's Mickey Mouse & Minnie Mouse Pajamas ($15 and up)
Matching family pajamas with the Magic Kingdom's most famous mouse only adds to the wonder of a fun Christmas morning. The sets are truly accessible for numerous family members, including people who fit best in tall sizes, nightgowns or separates for little ones, and matching body suits so furry friends can get into the festive spirit.
What reviewers say: "I buy matching Christmas pajamas every year for the family. These are so nice. Very soft!"
06
Cutest Matching Holiday Pajamas
Kids' Holiday City Matching Family Pajama Set - Wondershop™ with Frances Marina Smith Red ($7 and up)
Bring Santa's toy workshop to your living room courtesy of your family's matching PJs specially designed by NYC-based illustrator Frances Smith. This Target-exclusive two-piece red PJ set with all the traditional holiday trimmings is twice as nice. The long-sleeve T-shirt and matching bottoms include images of Santa, candy canes, and toy cars. Plus, the 100% cotton fabric is super soft.
What reviewers say: "Sooo cute! We love matching pjs and when we saw these we knew we needed them. The beautiful red is so vibrant and fun, the scenery is cute and warm. I love the material it's perfect and so soft! My daughter loves them."
07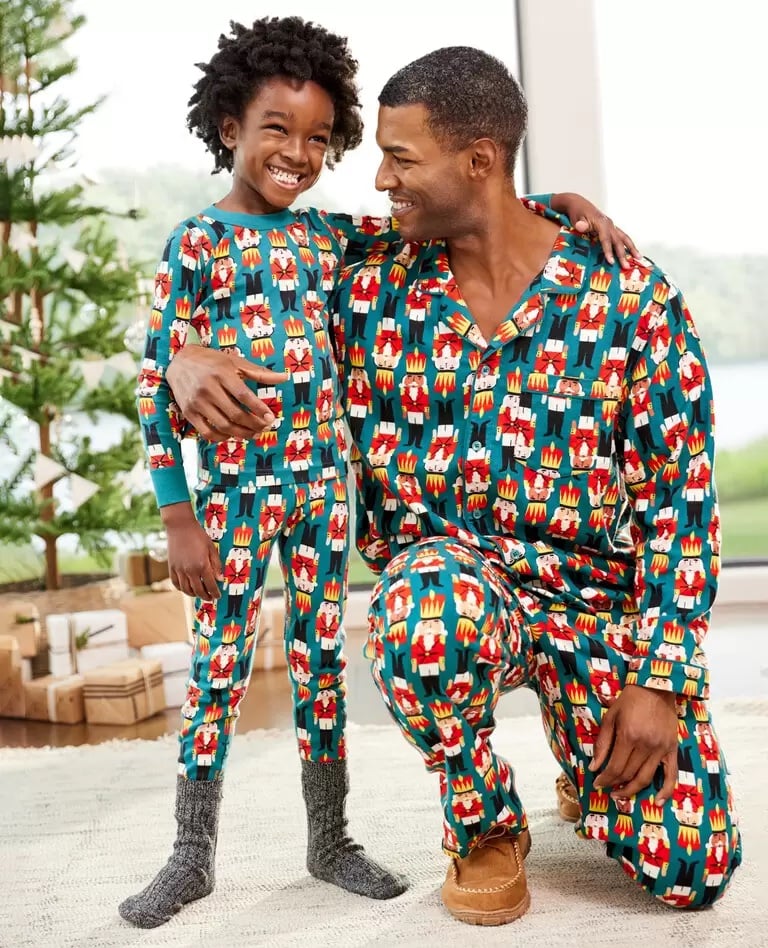 Best Nutcracker-Themed Matching Family Pajamas
Nutcracker Matching Family Pajamas ($22 and up)
Hanna Andersson's soft, high-quality fabrics and scratch-free seams have made the brand famous for clothes, swimsuits, and even matching pajamas. The nutcracker-themed PJs, available in sizes for babies to adults (plus pets!), feel equal parts traditional and fresh. The green base color and multi-hued nutcrackers will pop in a sea of plaid photos.
What reviewers say: "LOVE how festive these are! Amazing quality and we are ready for all things nutcracker."
08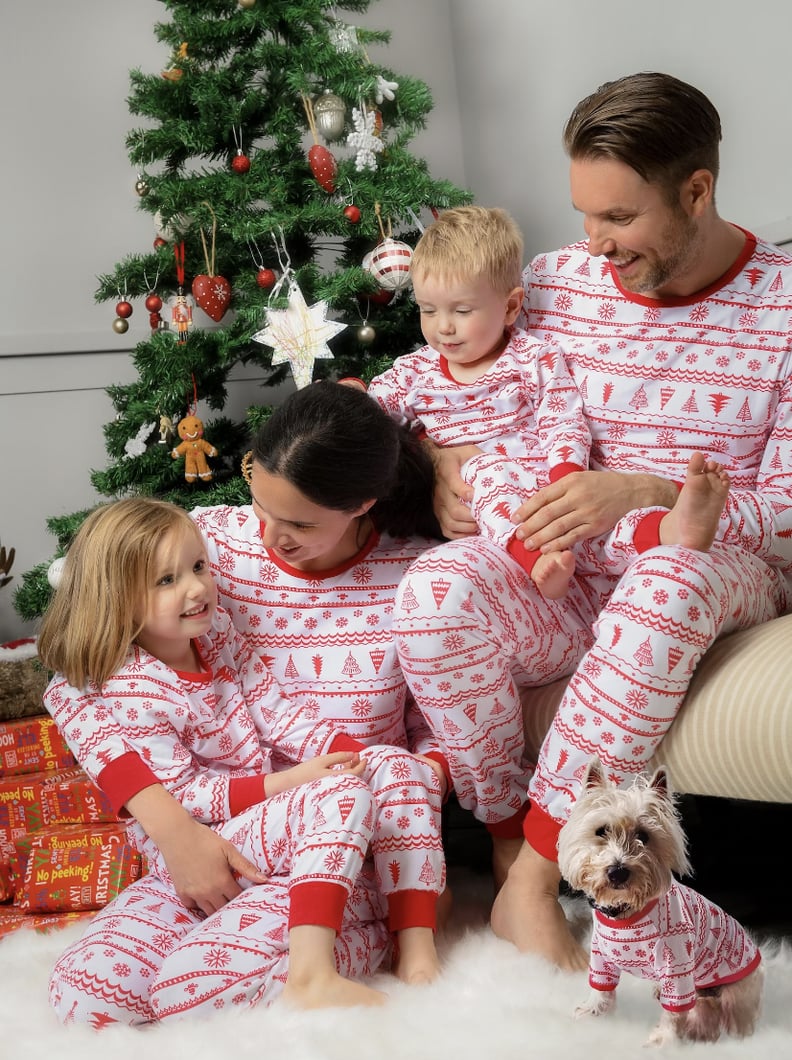 Best Matching Family Christmas Pajamas with a Dog
Christmas Family Pajamas 2023 ($12 and up)
Some families consider their fur babies their kids, too, or at least want them to look and feel as festive as everyone else. These snug jammies in charming and fresh red and white pints come in dog sizes, a new offering from Cubwears. Dogs of any size can partake, as sizing goes from small to 3XL. As for human babies, their PJs have scratch mitts and foot warmers to keep skin safe and toes snuggly.
What reviewers say: "These are the perfect Christmas matching pjs, I wasn't expecting much as they are so cheap but the quality is amazing and will definitely buy again."