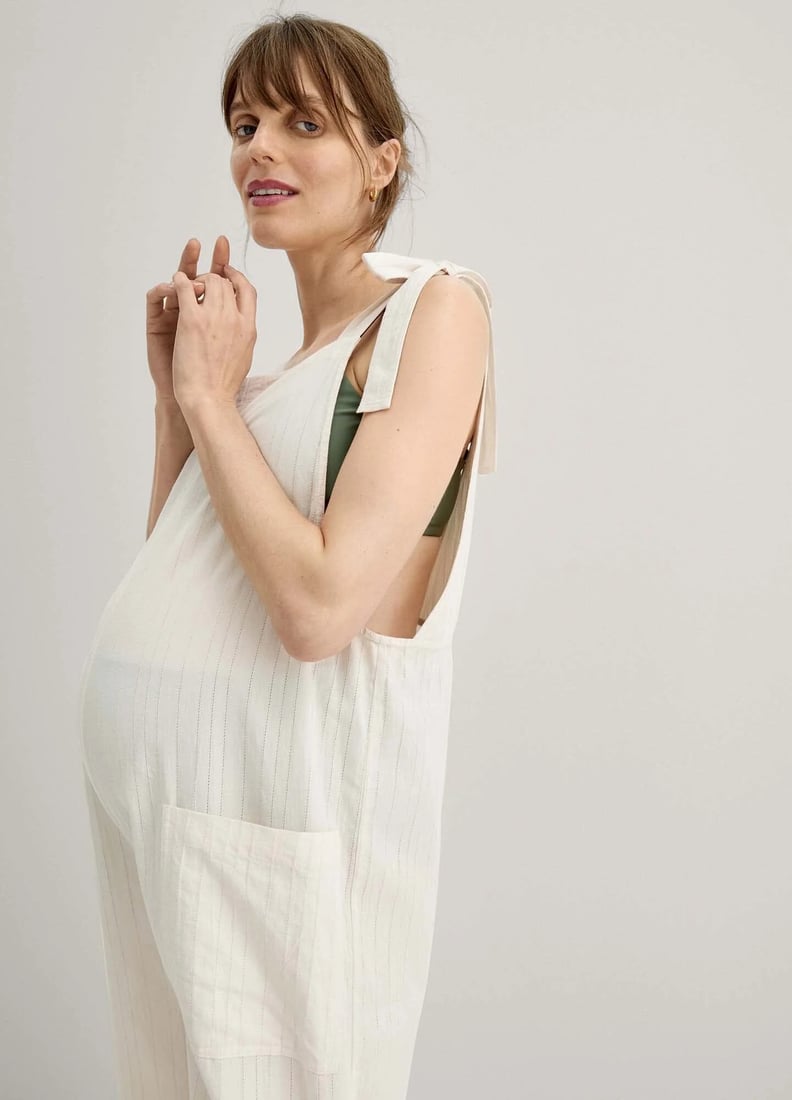 Hatch Collection
Hatch Collection
As POPSUGAR editors, we independently select and write about stuff we love and think you'll like too. If you buy a product we have recommended, we may receive affiliate commission, which in turn supports our work.
When I got pregnant, I had one style goal: overalls. I love overalls. I love pregnant people in overalls. I wanted to be a pregnant person in maternity overalls. And while we're not always able to make our dreams come true, this maternity style vision was attainable — I wore maternity overalls all throughout my pregnancy.
That said, the road wasn't easy. I had a hard time finding a silhouette I liked. The sizing was all over the place. The denim quality was up and down, and the pricing could be prohibitive. And I was pregnant through the spring and into the summer, when it started to get too hot for the denim maternity overalls of my dreams, leading me back to the drawing board and forcing me to expand my search into cottons and overall shorts.
But all my searching wasn't in vain, because I found maternity overalls I loved — and I can share them with anyone else who has a similar maternity fashion goal. Here, 13 of the best maternity overalls you can buy right now — many of which I own and love or tried myself.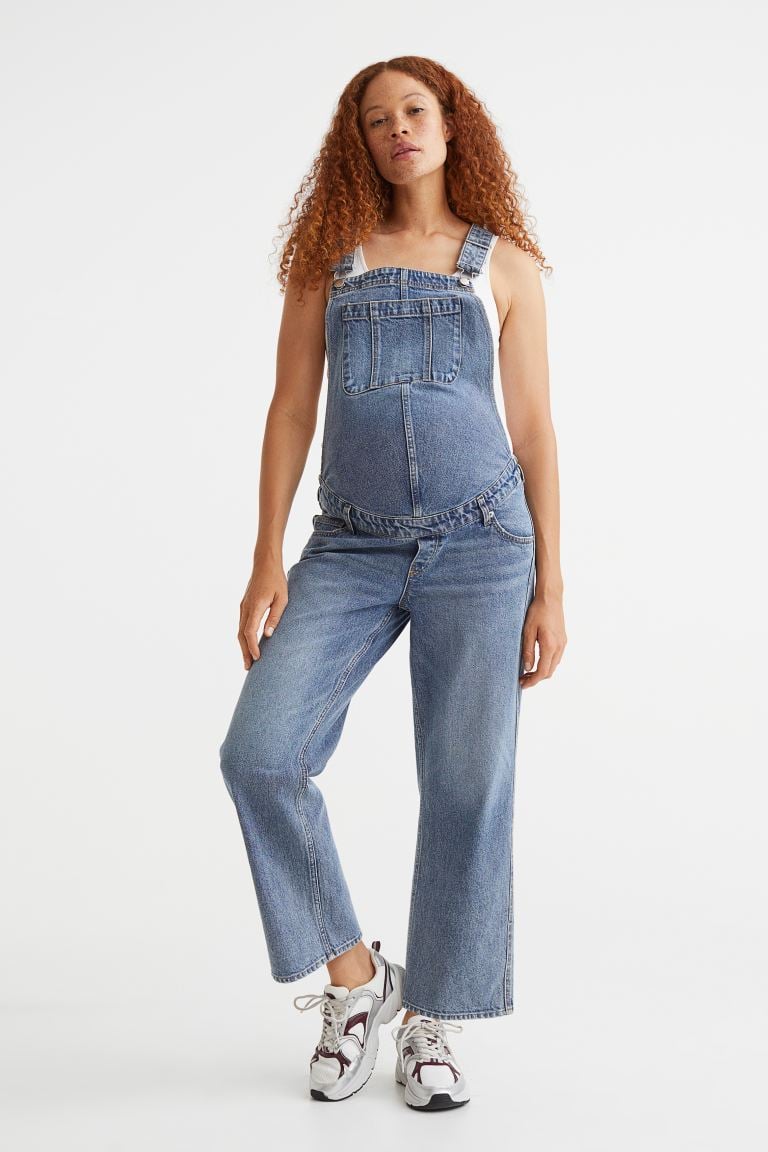 Classic Denim Maternity Overalls
H&M Mama Denim Overalls ($65)
For some reason, many maternity overall options are tight through the leg — which is cute, but not the classic overall sillhouette many of us are looking for. These H&M Mama options are cut straight from the hip and has a general pouch in the bib and a super-stretchy waistband that grows with your belly through the trimesters. (But FWIW, I still had to size up one or two sizes for these to comfortably fit once I was into trimester 2.)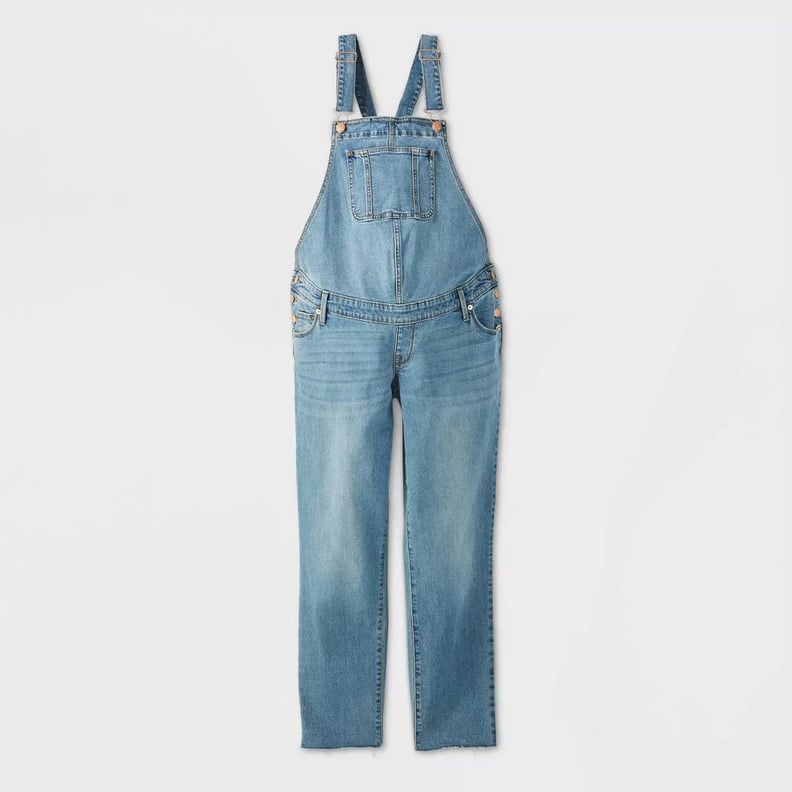 Slim Denim Maternity Overalls
Isabel Maternity by Ingrid & Isabel Denim Maternity Overalls ($40)
This is another classic option, but cut slightly slimmer through the pants for people who want a fit that's a little closer to their body. The winning feature on these maternity overalls is the stretch. They look like rigid denim, but stretch like leggings — and three buttons on either side make them grow with you as well.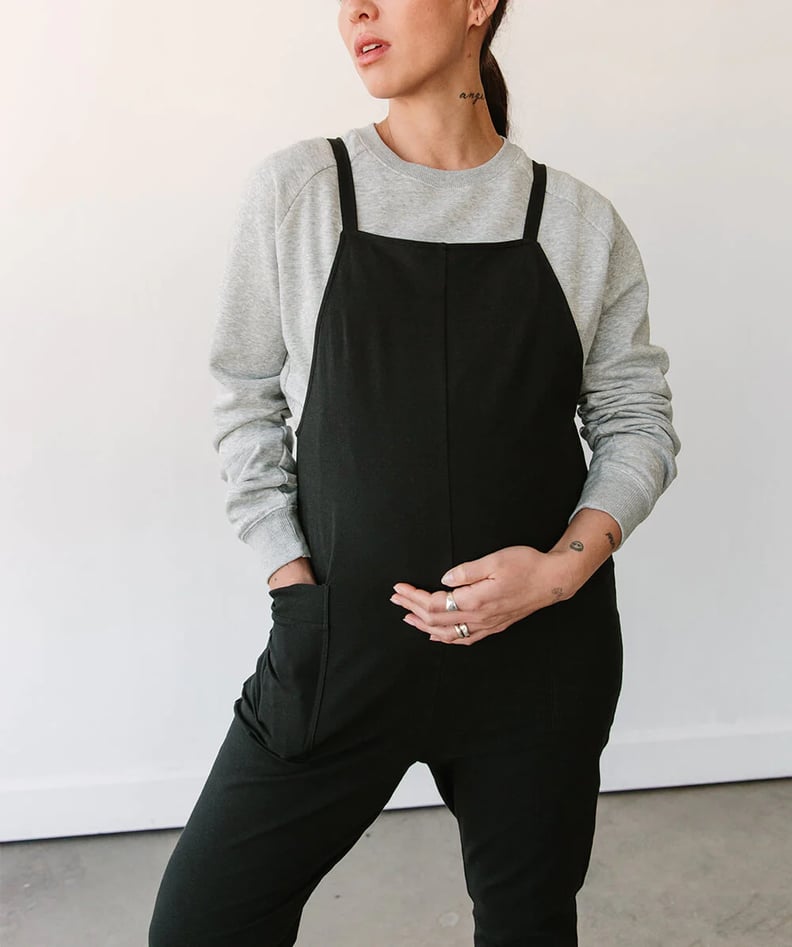 Jersey Maternity Overalls
Storq Anytime Overalls ($112)
These overalls come in a cotton jersey that's light and stretchy, so will grow with you better than any denim option. We love Storq's idea of making the straps adjustable, which means the overalls work perfectly for people of all different heights. And thanks to the naturally roomy cut, they'll look as good postpartum as they do during trimester three.

Maternity Overall Dress

Corduroy Maternity Overalls
Cotton Maternity Overalls
Hatch The Nanette Jumpsuit Coverup ($148)
If you're having a summer baby and aren't in the market for denim overalls, these breezy Hatch options are the way to go. We love the tie-top straps, the wide arm holes, the deep V-back, the generous cut, and the airy 100 percent cotton fabric. That is to say: we love the whole package.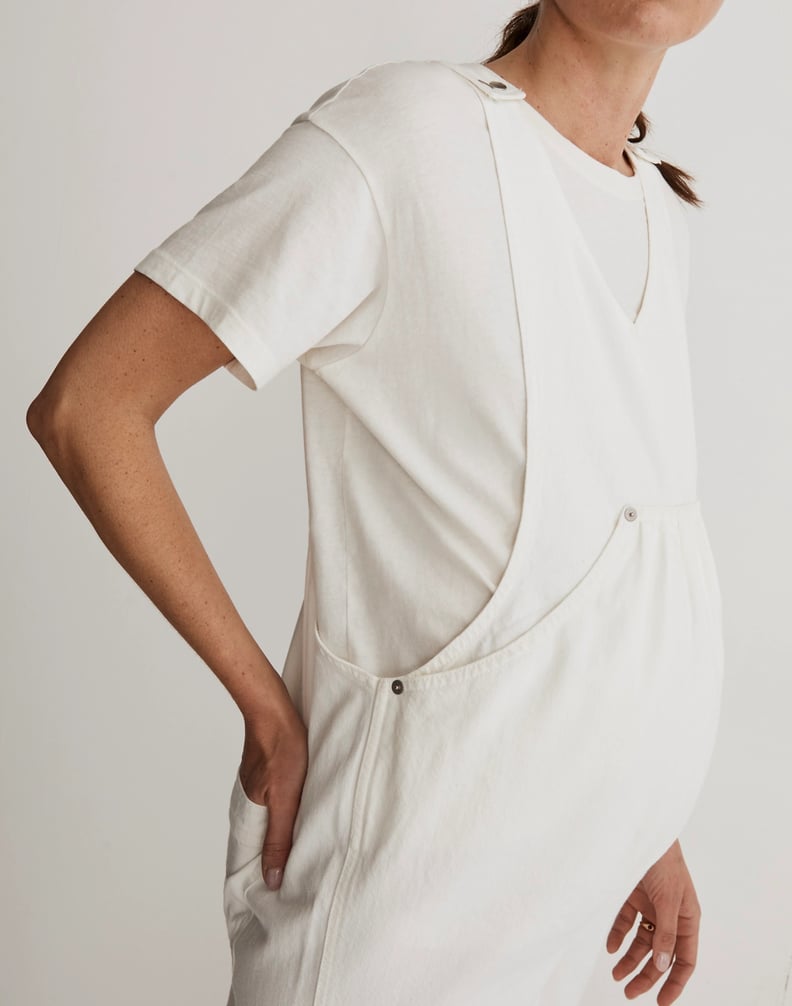 Kangaroo Pocket Maternity Overalls
Madewell Maternity Kangaroo-Pocket Overalls in Tile White ($148)
Just when you think you can't improve on perfection, Madewell goes ahead and puts a kangaroo pocket on a classic denim overall. It's the perfect detail to elevate overalls into an even more stylish category — and the chic white palette puts this 'fit into another stratosphere.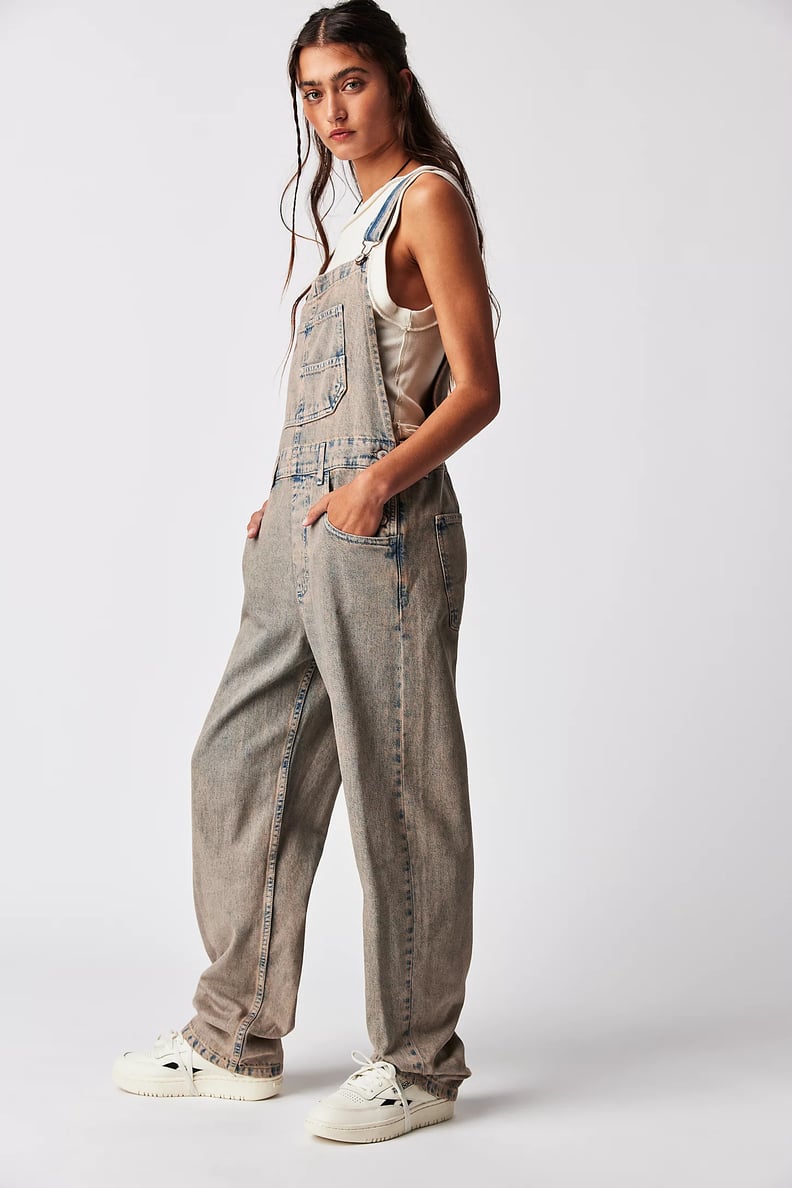 Non-Maternity Maternity Overalls
We the Free Ziggy Denim Overalls ($98)
OK, these are not technically maternity overalls. I typically hate when anyone peddles non-maternity wear to pregnant people, so hear me out: these denim overalls are so soft and so generously cut, that they can work as maternity overalls — to a point. I was able to wear them up until my third trimester after sizing up two sizes and unbuttoning the first of the three side buttons — after that, I retired them for postpartum. But I love the slouchy fit and color options, so I made it work.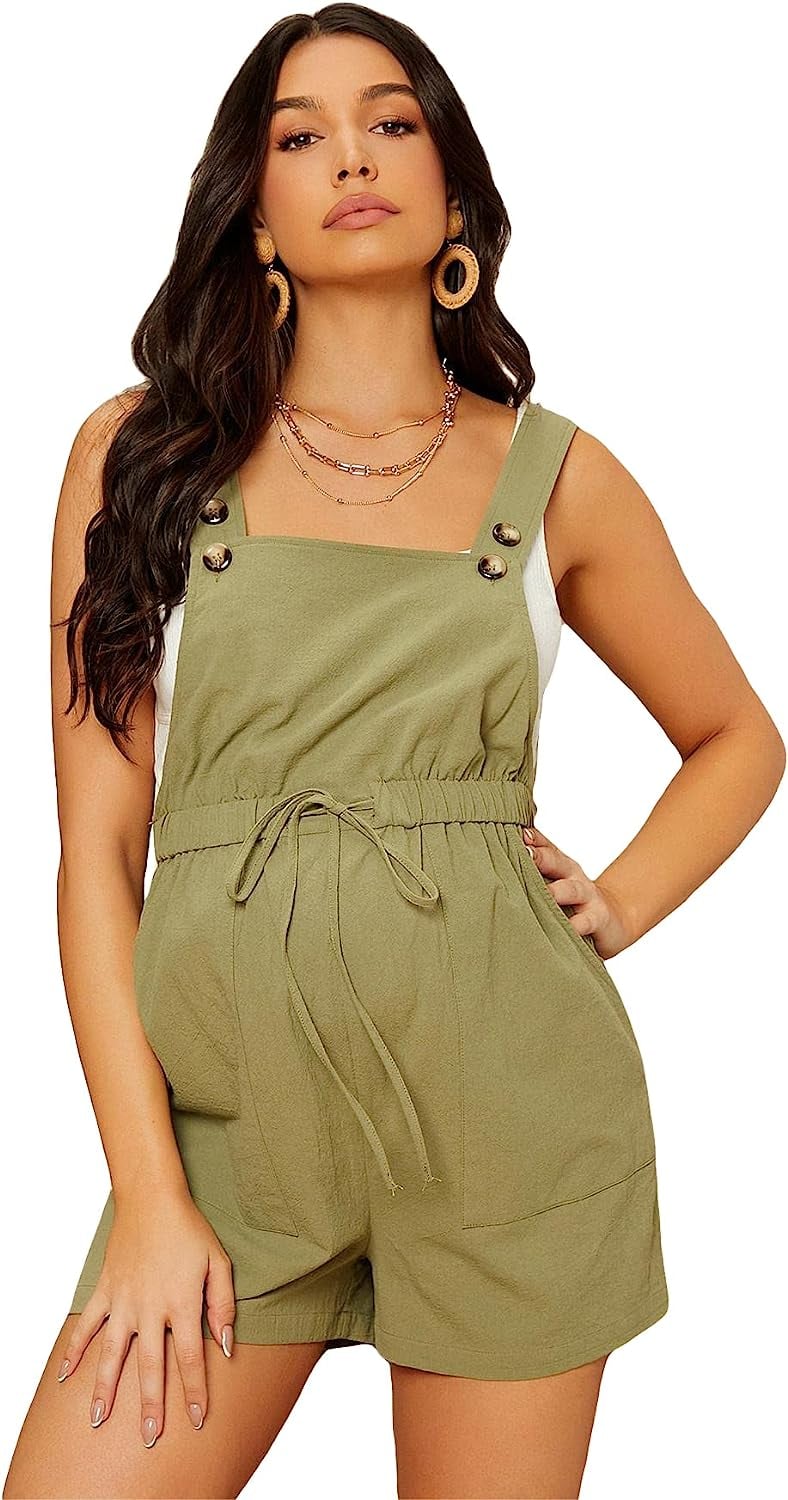 Maternity Overall Shorts With Drawstring
Oyoangle Women's Maternity Short Overall ($30)
The addition of the drawstring waist on these short overalls-romper is genius. It allows you to slightly define the waist to avoid a boxy look, while still giving all the cute stylishness of a classic overall.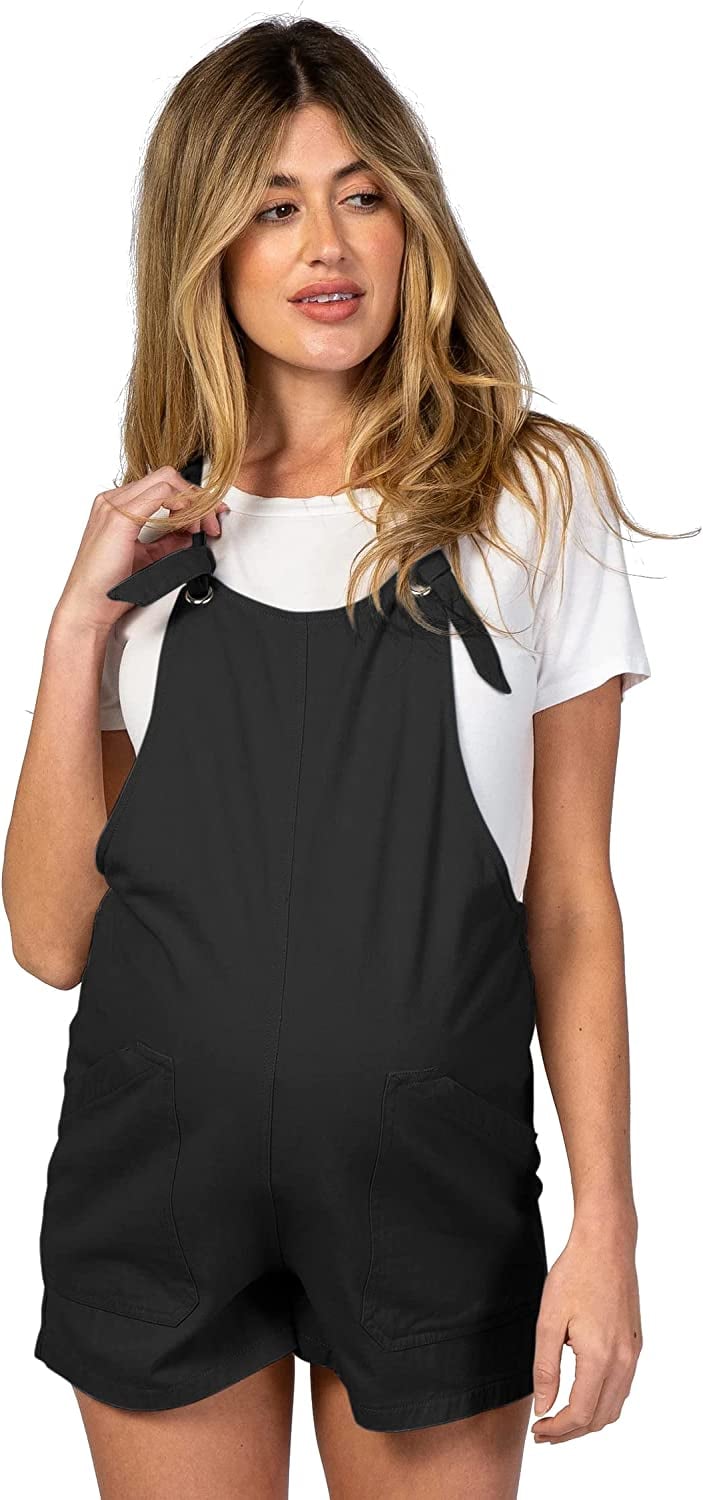 Tie-Knot Maternity Overall Shorts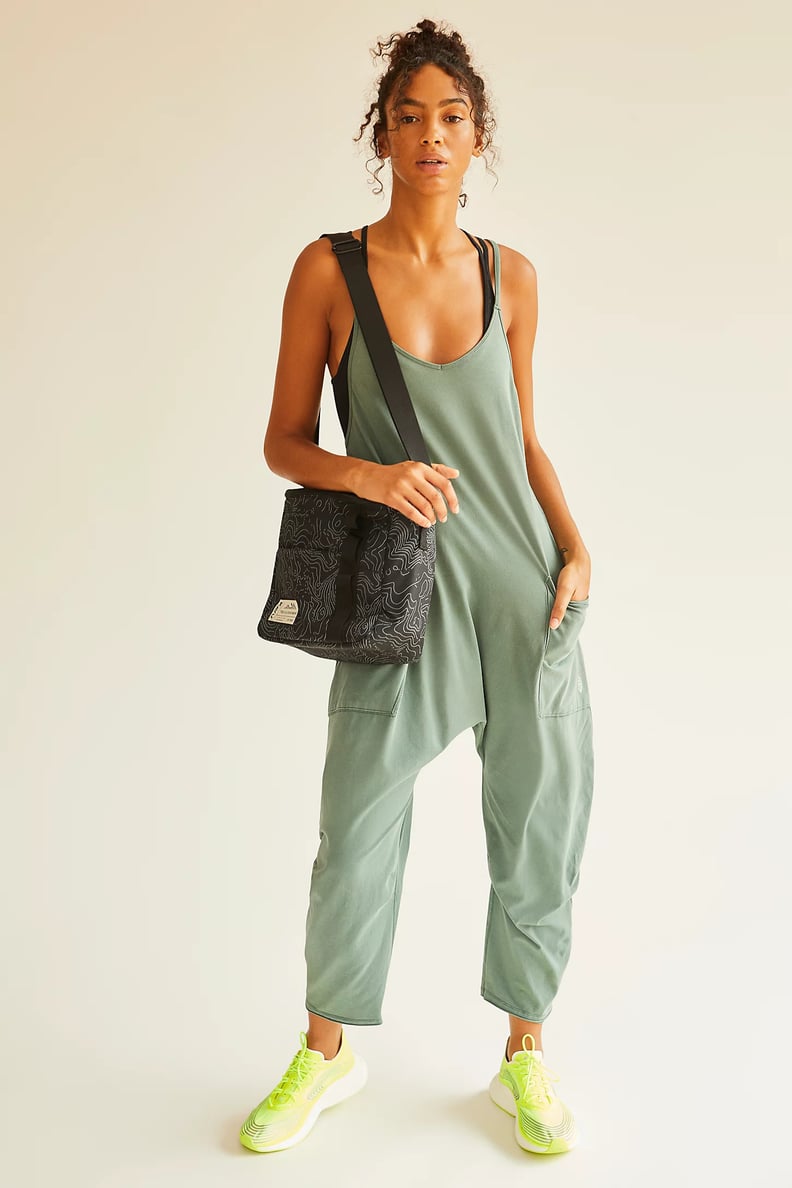 Maternity Overall Onesie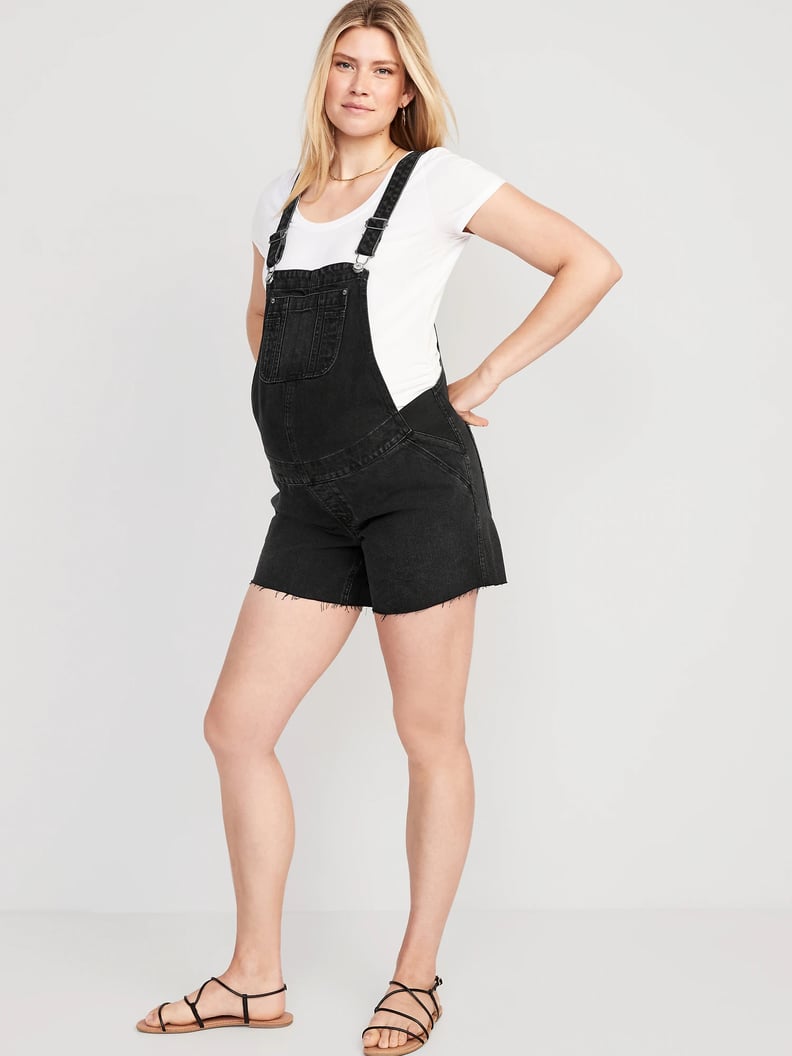 Denim Maternity Overall Shorts
Maternity Side-Panel Slouchy Non-Stretch Jean Cut-Off Shortalls ($60)
Old Navy's maternity denim is unmatched, so of course their denim short-eralls are a winner. These are made from nonstretch denim, but don't freak out. They have a stretch side panel that's virtually invisible if you opt for black and the classic overall shorts silhouette you dream about all year long. The five-inch inseam is key to prevent riding up.
Maternity Bodysuit
POSHDIVAH Women's Maternity Bodysuit ($34)
This was another TikTok find for me, and while it isn't technically an overall, it's worth mentioning. The fabric is truly butter soft — so comfortable and fitted without being compressive, which is a sensation I'm hating as I get closer to the ninth month. And while I'm normally an all-black athleisure person, I went with pink, which has earned me plenty of compliments.