10 Math Apps to Make Your Kid a Numbers Whiz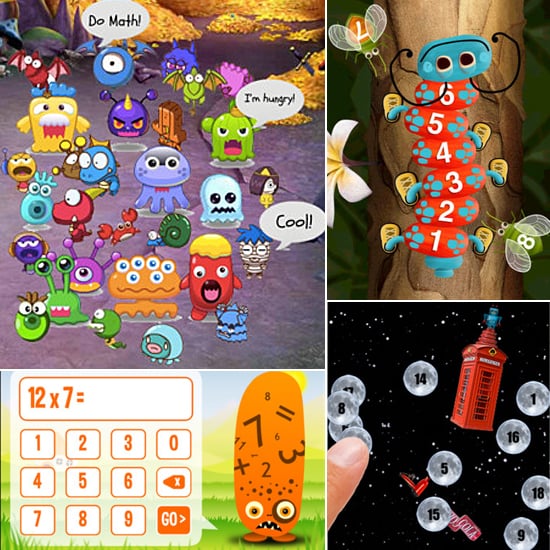 As POPSUGAR editors, we independently select and write about stuff we love and think you'll like too. If you buy a product we have recommended, we may receive affiliate commission, which in turn supports our work.
Your kids are on the learning track with some great reading apps, so now it's time to get their numbers game ready for school with 11 amazing math apps. All designed with cool graphics, games that disguise learning as fun, and extras and rewards, these apps will turn your little one into a numbers expert long before the first day of school!
01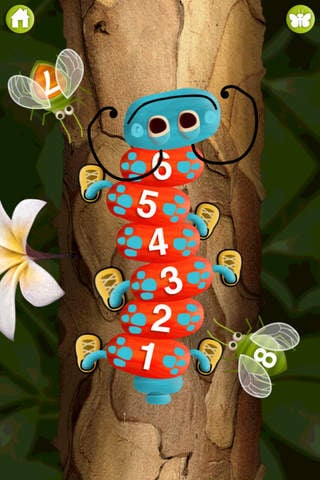 Counting Caterpillar
Preschoolers and kindergarteners will love the vibrant colors, fun visuals, and sound effects in counting app Counting Caterpillar ($2). Feed the caterpillars by counting and catching flies in the correct number sequence to earn butterflies (kids can visit them in the butterfly gallery) and progress through more than 45 levels.
02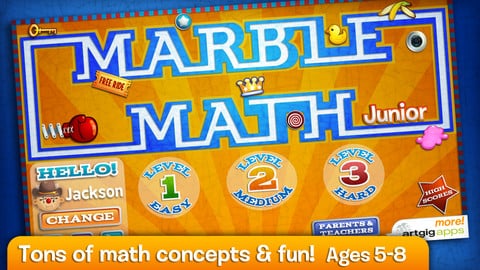 Marble Math
Marble Math ($4) is a super fun math game for older elementary-school-age kids. Kids move the marble around a maze while collecting answers, avoiding obstacles, and practicing math skills like fractions, decimals, and Roman numerals. Kids must solve increasingly difficult math problems and move through challenging mazes to earn points and new marbles. It's so fun that they'll forget they're learning while they're playing!
03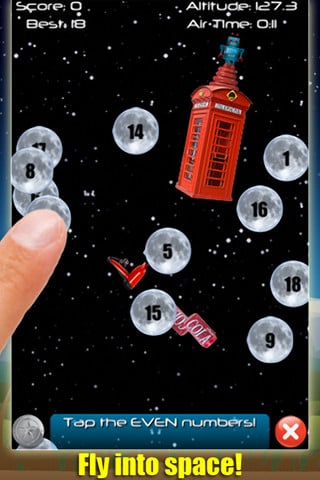 Mathmateer
Kids can build their very own rockets and fly them to the stars with Mathmateer ($2)! To build a rocket ship, kids must earn money by completing basic math challenges while recognizing patterns and shapes, telling time, and working on fractions and square roots. Each of the 56 missions range in difficulty from even/odd numbers all the way to square roots, so kids and their parents will enjoy hours of fun while learning math.
04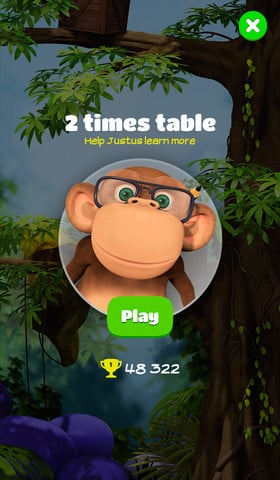 10monkeys Multiplication
Help kids ages 6 to 10 learn multiplication with 10monkeys Multiplication ($3). Monkey Bo's 10 monkey friends are trapped, and kids can free them by using their multiplication skills and mastering the times tables from two to 10. The beautiful 3D design and easy-to-use interface will make this a new favorite.
05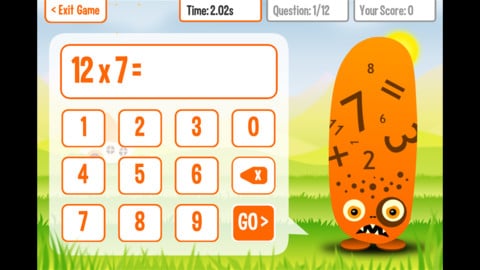 Squeebles Times Tables 2
In Squeebles Times Tables 2 ($3), kids can master the times tables with the help of Whizz, while defeating the nasty Maths Monster and collecting little Squeeble characters, trophies, and stars as they learn. There's no timer, so kids aren't rushed into guessing, and parents will love that the app is advertisement-free.
06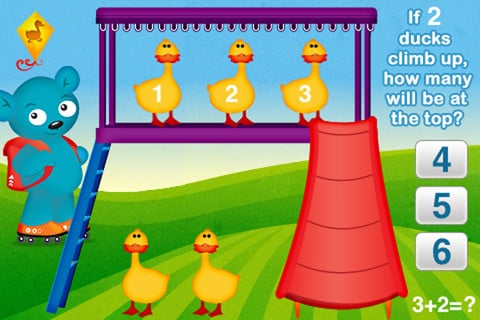 Park Math
Duck Duck Moose's Park Math (free) presents kids with a series of fun, interactive math games. Count a rabbit's swings, subtract ducks as they go down a slide, make two amounts even by adding or removing mice from a seesaw, and more. Each activity has two difficulty levels and clear narration, making it appropriate for kids ages 2 to 7.
07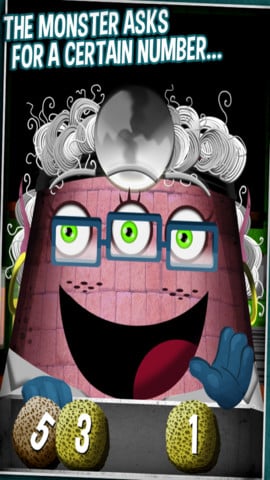 Numbers Monster
Introduce the earliest math concept with Woombi's Number Monster ($2), a well-designed, simple app that teaches kids to recognize numbers from one to 20. Parents can turn visual clues on and off as their child progresses.
08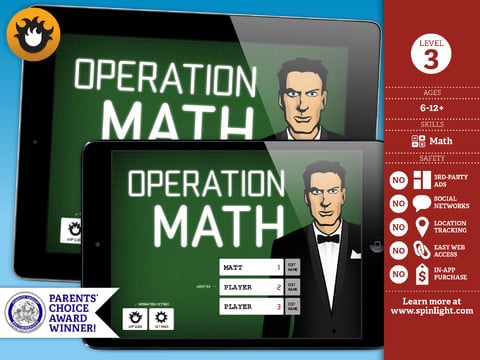 Operation Math
Spy game Operation Math ($3) turns kids ages 5 to 12 into secret agents battling Dr. Odd, who's on a global quest to eliminate the world's even numbers. Kids can thwart his plans by completing addition, subtraction, multiplication, and division equations. This game is all about beating the clock, so start in training mode, which allows your kids more time to think through answers. Players will love getting new uniforms and spy gear for each mission completed.
09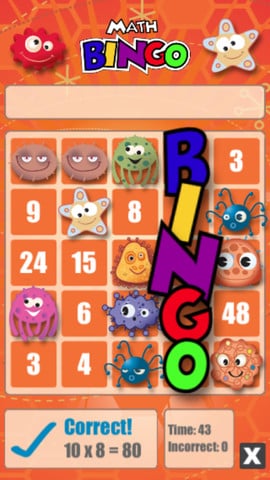 Math Bingo
The object of Math Bingo ($3) is to get a pattern of five Bingo Bugs in a row by correctly answering math problems, including addition, subtraction, multiplication, division, and a mixed game. Kids can use the Bingo Bugs in a game of Bingo Bug Bungie, a pinball-like game where kids fire their collected bugs to knock out coins.
10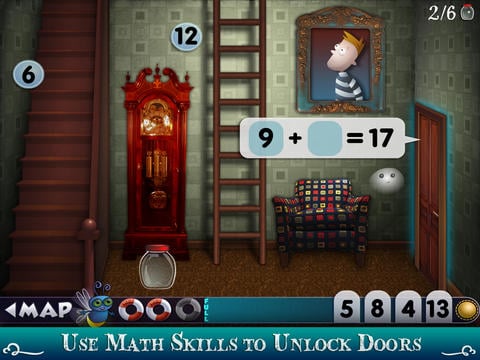 Mystery Math Town
In Mystery Math Town ($4), kids ages 6 to 12 are on a mission to help find fireflies that have been trapped in jars and hidden in houses. Players use math skills to unlock rooms and passages, earning talking portraits of the extremely colorful townspeople along the way. While the app sounds involved, at its core it is a great way to teach and reinforce arithmetic skills and algebraic thinking in older school kids.