Matthew McConaughey's 3 Family Rules For His Kids
The 3 Things Kids Can't Do in Matthew McConaughey's House Are So Smart, You'll Want to Copy Him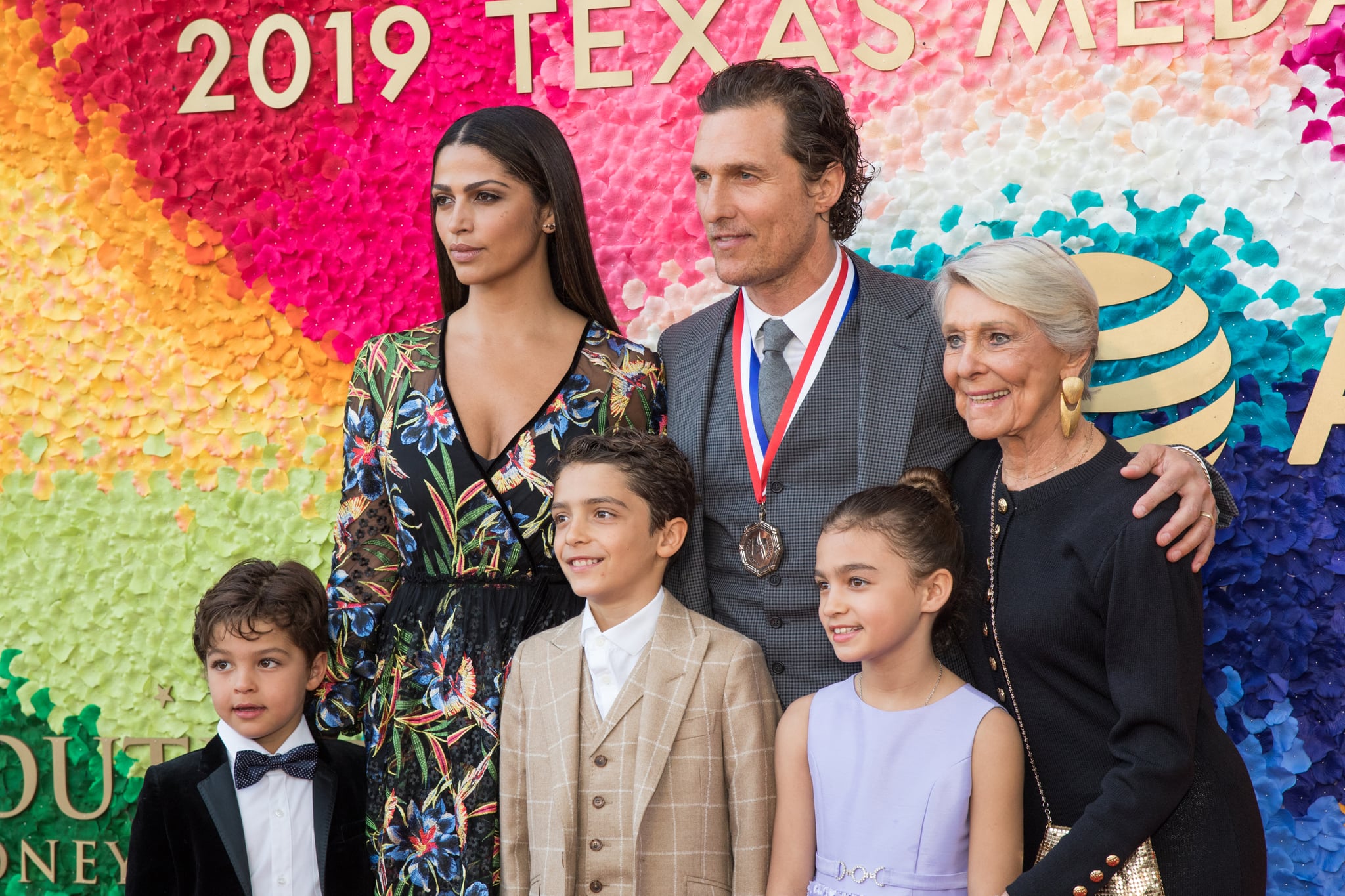 I don't often pay too close attention to parenting advice from celebrities — I always assume it won't apply to my regular life with my regular paycheck and my regular kids. But when I heard the three things Matthew McConaughey doesn't allow his kids to do, I stopped what I was doing, wrote them down, and tacked them on my fridge for my nonfamous family to follow, too.
In an interview with Oprah Winfrey for her new Apple TV+ program, the father of three children — Levi, 12, Vida, 10, and Livingston, 8 — said that he and his wife, Camila Alves McConaughey, "do demand respect and trust within the household" and have a few off-limits phrases.
Then, he revealed the three rules he enforces with his kids:
"We do not allow lying in the house," he said. "You cannot say the word[s] 'I can't,' and you can't use the word 'hate.'" Sure, he broke his own rule while explaining them, but the message was unmistakable. "Those three [things] will get you in big trouble in our house. Lying, saying, 'I can't,' or saying 'I hate.'"
They are each so simple, but making those rules clear to even the youngest kiddos can set such a positive tone for any family, Hollywood or not, and create an atmosphere of openness and mutual esteem.
Speaking of Hollywood, McConaughey wants his family to be humble, but to not shy away from their good fortune. He told his children that "if a kid at school ever tells you, 'Oh, I bet you live in a big house because your dad's famous,' don't bow your head," he explained. "Look up and go, 'Yeah, we do actually live in a nice house. My dad works really hard to be as good as he can at his job.'"
Alright, alright, alright, McConaughey. Keep the parenting advice coming!