Gabrielle Union Shared How You Pronounce Baby Kaavia's Name, and It's So Beautiful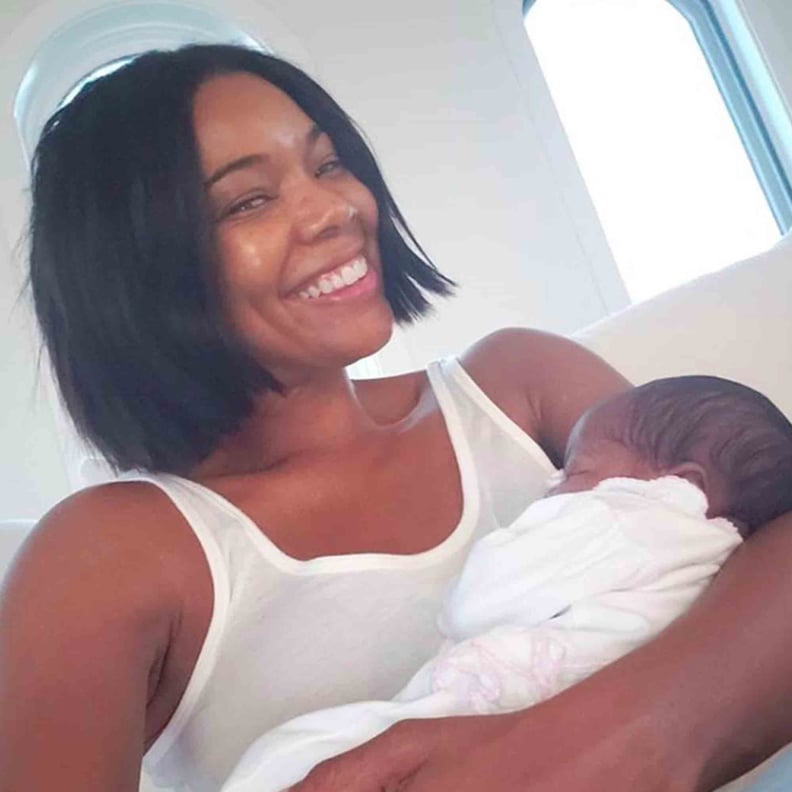 On Nov. 15, 2018, over a week after welcoming a baby girl via surrogate, Gabrielle Union and Dwyane Wade shared their newborn's name with the world: Kaavia James Union Wade (Gabrielle later revealed that James was chosen to honor her godfather, her Uncle James), and talk about beautiful! The beaming new mom shared how her new bundle of joy's name is pronounced in a Nov. 18 update on Instagram.
"Just greazzzy and happy. That is all," she wrote. "Kaavia James pronounced Kah-Vee-Uh James. She has 102 nicknames including but not limited to Kaav, Kaavi, Kaavi Baby, Kaavi J, Jamie, KJ, Nugget, Nug, Pooters . . . We wanted to include my family in her name so the 'James' is from my uncle James Francis Glass who is also my godfather. Union is her middle name. I've waited this long so fo sho I was gonna get in there."
Apparently, the name Kaavia has an Indian origin and means "full of imagination" — and there's no denying it's absolutely gorgeous. See a few of Kaavia James's first photos from right after her birth ahead.
Kaavia's Birth Announcement
Kaavia Having Skin-to-Skin Time With Dad
Kaavia Watching Football With Dwyane
Kaavia Getting Snuggles From Mom
Kaavia Snoozing on Her Mom